Cheating used to be a lot easier to get away with. Heck, some scoundrels had second families!
But as technology has become ever more enmeshed with human lives and as those lives have become increasingly tracked and documented by social media, it's much easier for would-be-cheaters to trip up and get caught…or tagged.
If you find yourself trending on Twitter with your own hashtag it usually means you've messed up.
Here are 17 people who almost got away with cheating but then got gloriously (and often publicly) caught.
1. This loud-mouthed cheater who got his ass Facebooked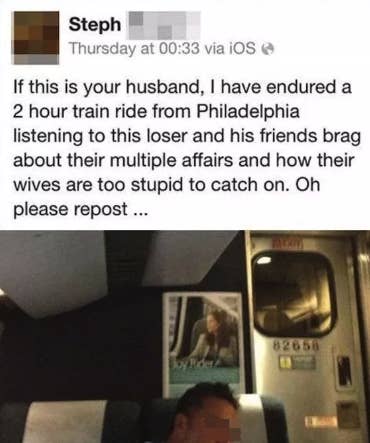 2. This helpful PSA that worked
dear Hannah the nursing student in Dallas, i heard ur bf @ the taco stand this morning, talking about how many times he's cheated on u since he's been back at baylor……… he's trash. dump him.

— alexis (@alexxiisj) August 25, 2018
I dumped him, just to update everyone https://t.co/9PJ9GpmzV5

— Hannah LeBeau (@HannahLeBeau) August 26, 2018
3. This guy whose body was so good his girlfriend shared his photo on Twitter where it was recognized by…his other girlfriend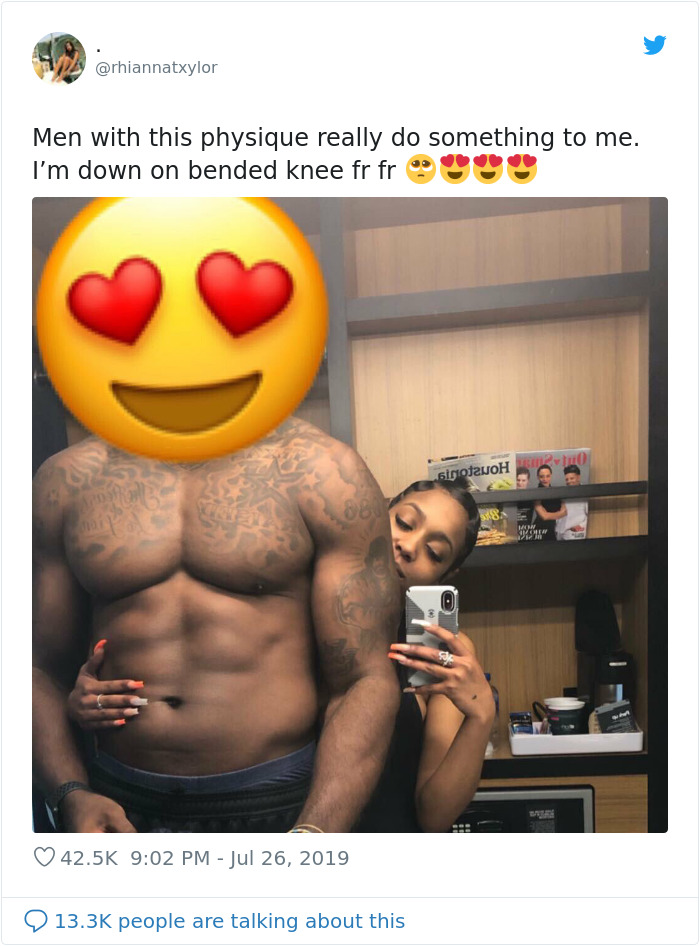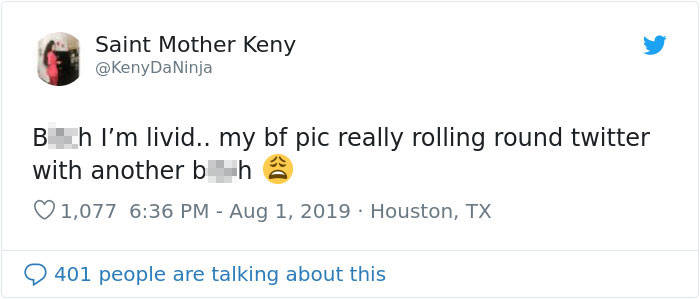 4. This guy whose girlfriend became coworkers with…yeah…his other girlfriend
The FIRST name in her search bar was my boyfriend's Instagram page … pic.twitter.com/o6NjO5pTrI

— Beyonce's Thigh Meat (@AyanaTheDIVA) September 10, 2017
When a girl wants to show you a picture of her fine nigga in her phone and she starts pullin up YOUR mans IG page 🙃 pic.twitter.com/kR5HQz7AKi

— Beyonce's Thigh Meat (@AyanaTheDIVA) September 10, 2017
5. This cheater who was caught so flat-footed that she became a meme
Her reaction to getting caught cheating is the funniest thing ever 😂😂😂😂😂 pic.twitter.com/4FjWjDA29E

— Lucia Chap (@LuciaC_x) December 15, 2018
6. This famous basketball player, Klay Thompson, who discovered what happens when you cheat on your also famous influencer GF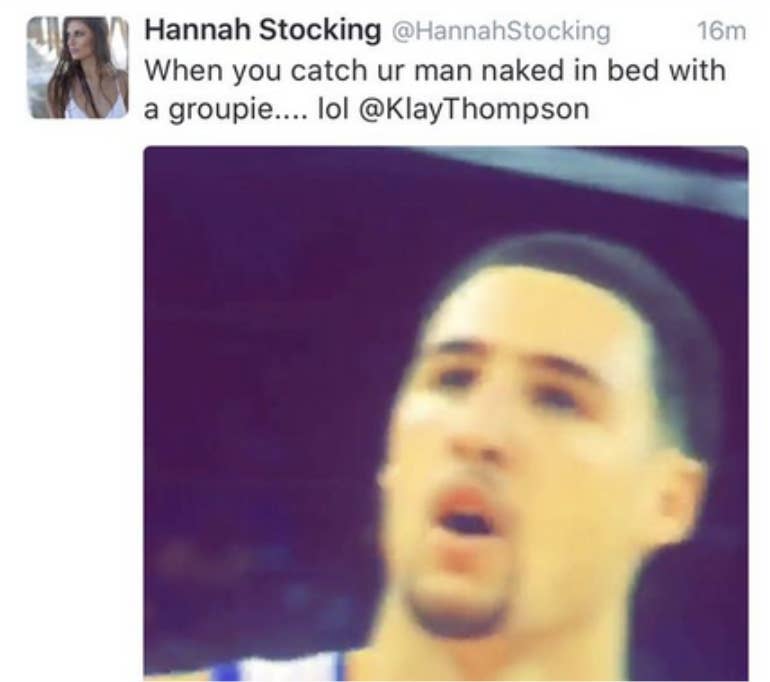 7. This helpful spy who tipped off their fellow baseball fan that his wife was cheating and texting a man she had saved under a fake name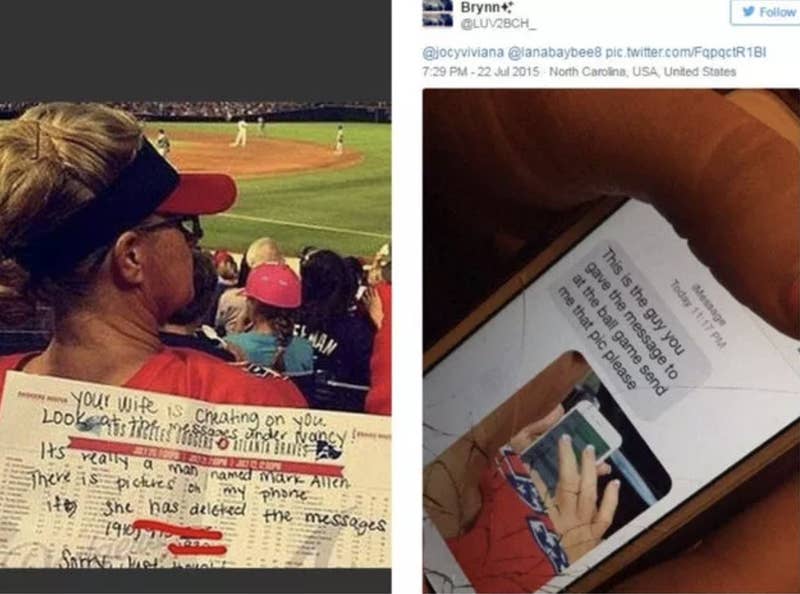 8. This dumbass who accidentally revealed his infidelity in the comments section of Burger King's Facebook page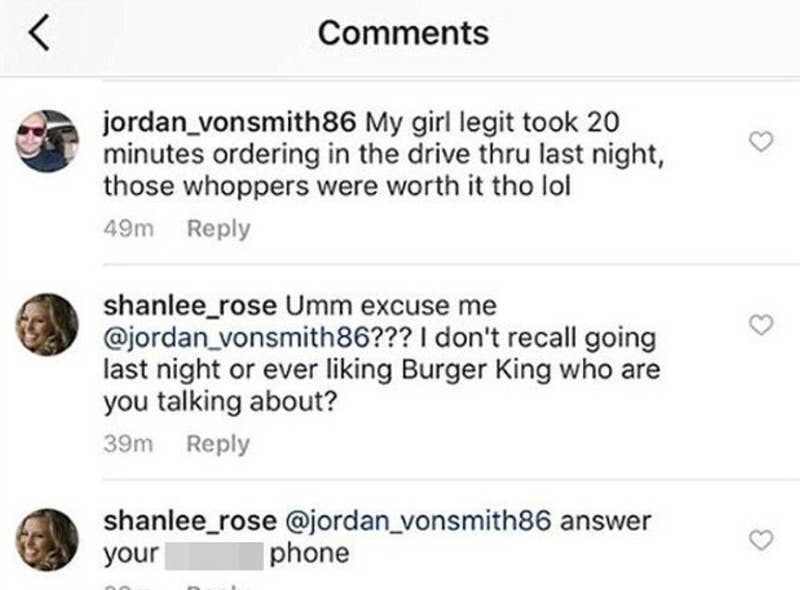 9. This televised revenge kiss
Y'all I'm watching Cheaters and this man got caught cheating. So his gf decides to go kiss someone else like he did pic.twitter.com/svji0Rlija

— TZA (@Twonesterr) September 22, 2018
10. This helpful friend/paparazzo