Christmas time brings out creativity in people who love to decorate. Especially around the office.
Rather than using the same old fake tree every year, to decorate your workplace, consider getting creative by using stuff just laying around the office like the folks below.
From computer monitors to bike gears – these employees came up with some creative Christmas trees this season.
---
1. "A Very Special Christmas Tree In Public Library Created By The Librarians (Sulęcin, Poland)"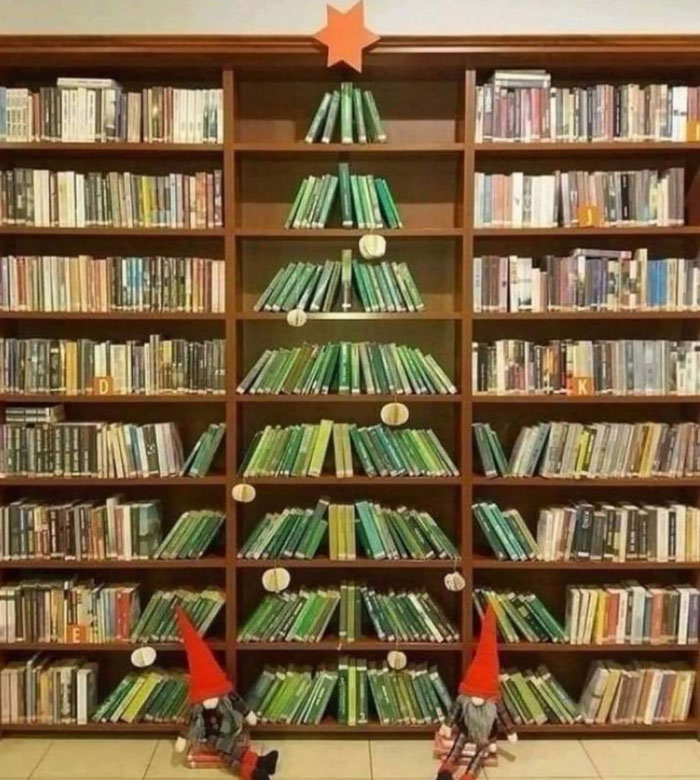 2. "12 Foot Farmer's Christmas Tree Made Entirely Out Of Bell Peppers"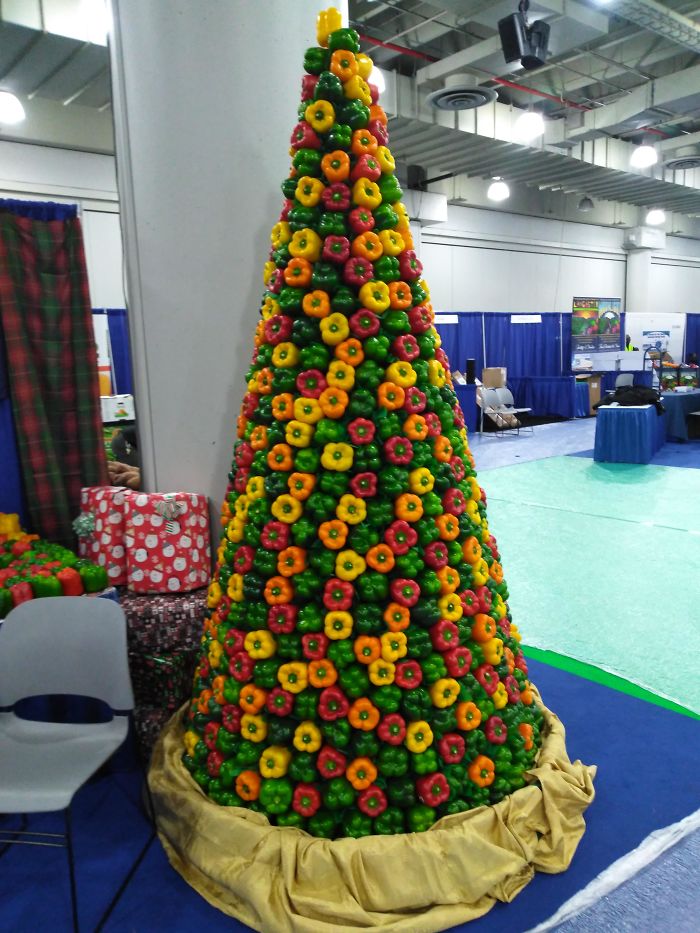 3. "Made Our Own Christmas Tree Where We Are Deployed"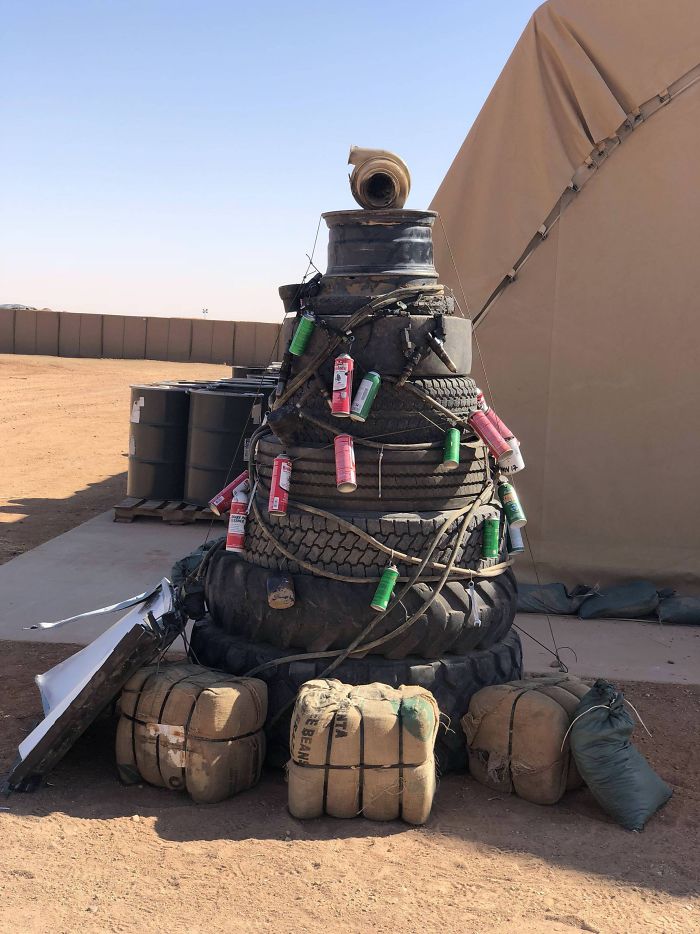 4. "The Royal Dutch Guide Dog Foundation Made A Christmas Tree Out Of Guide Dogs In Training"
5. "My Lab Has A New Christmas Tree"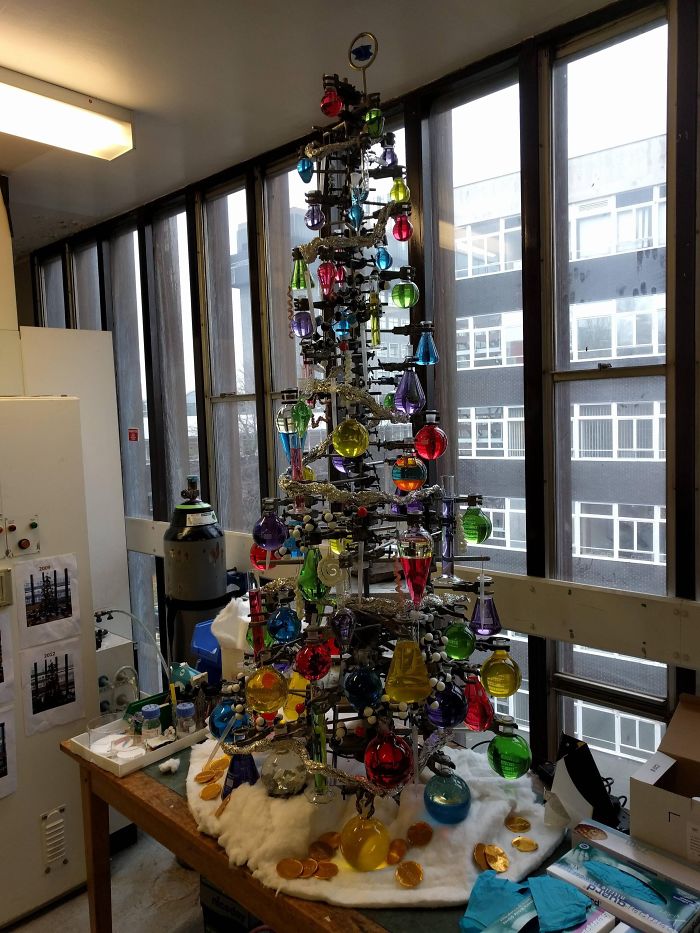 6. "Tech Store Employees Make A Christmas Tree Out Of Sheets Of Glass"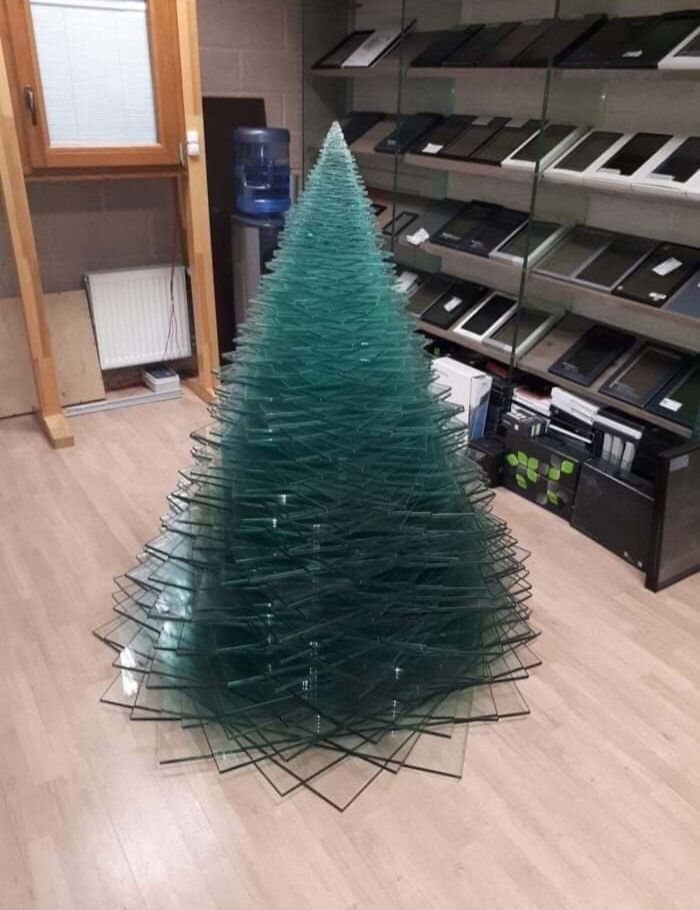 7. "Someone Made A Pointe Shoe Christmas Tree In London Coliseum, English National Opera"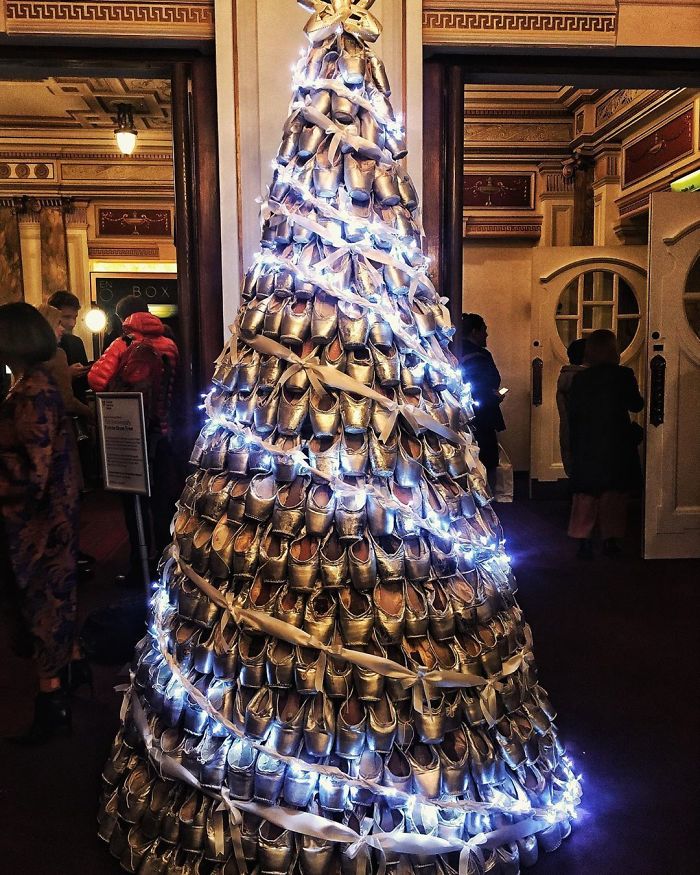 8. "I Made A Bacterial Christmas Tree In The Lab"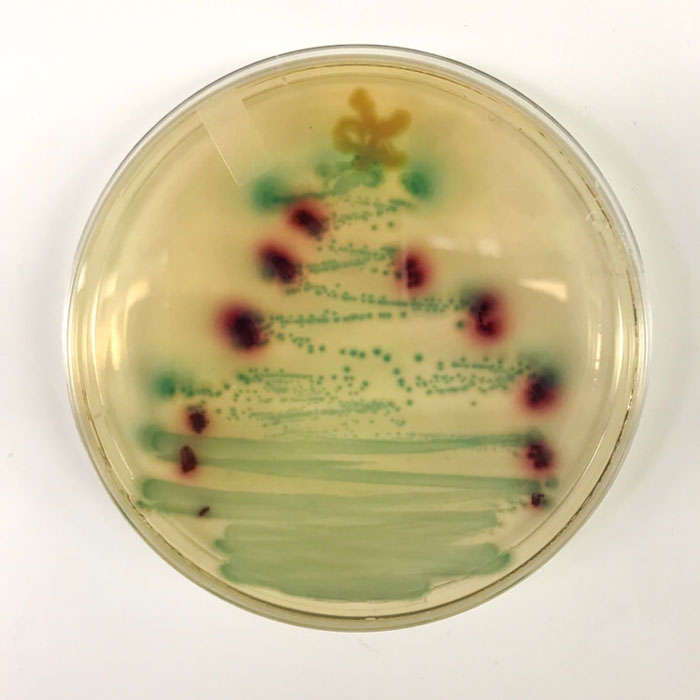 9. "Christmas Tree In The Supermarket"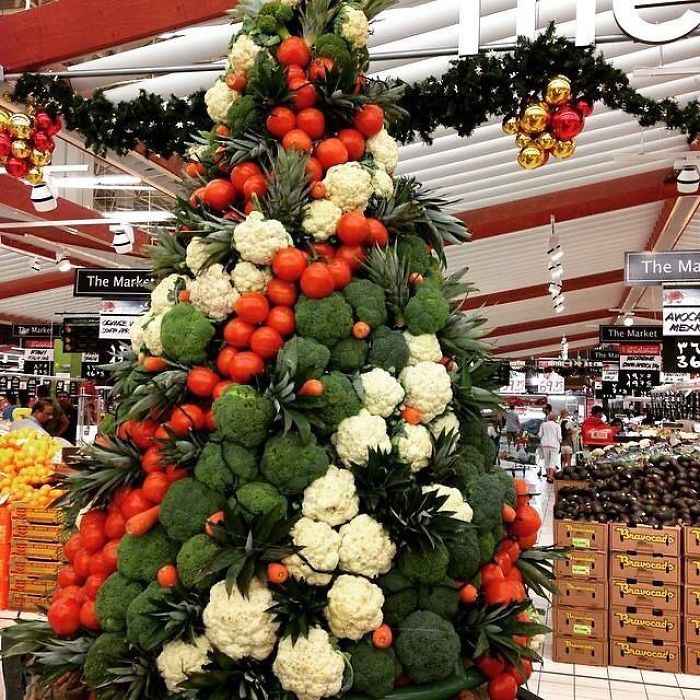 10. " This Farmer Made A Very Specific Christmas Tree"
11. "This Tree That The Art Center Employees Put Up In My Home Town Put Up"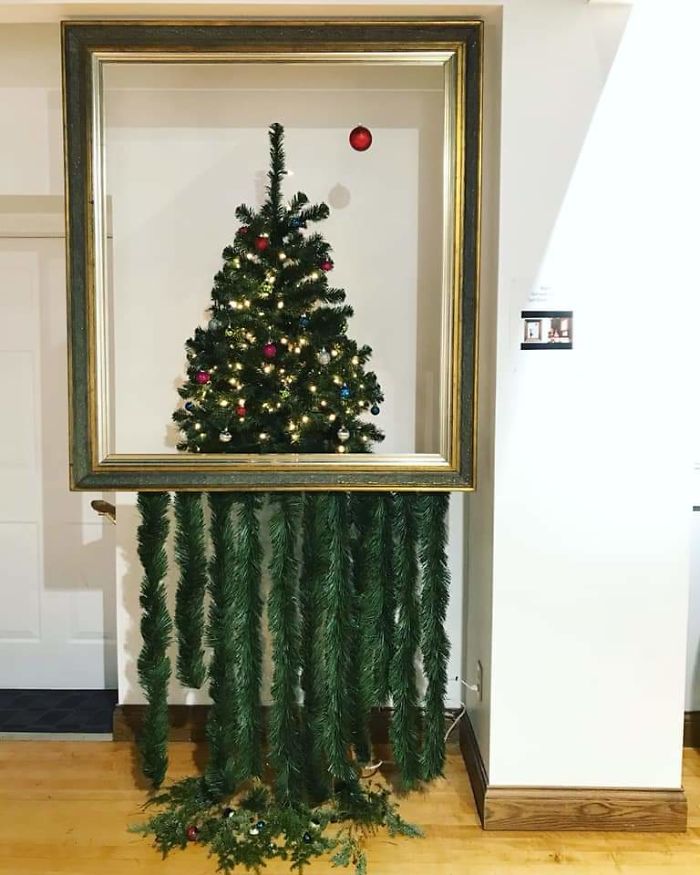 12. "Claridge Hotel's Christmas Tree Made Of 100 Umbrellas"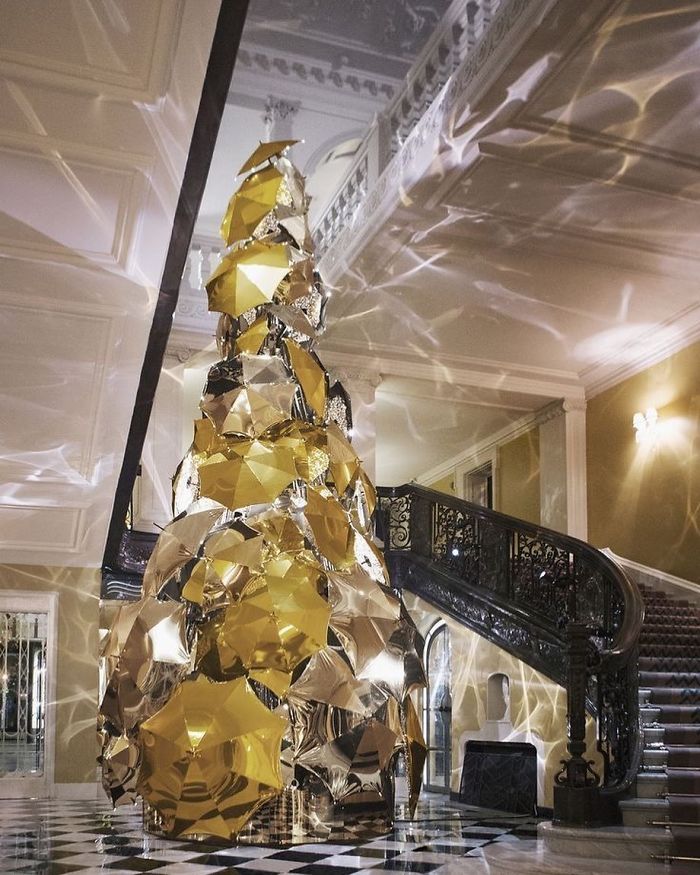 13. "I Work For A Gas Company. This Is Our Christmas Tree This Year"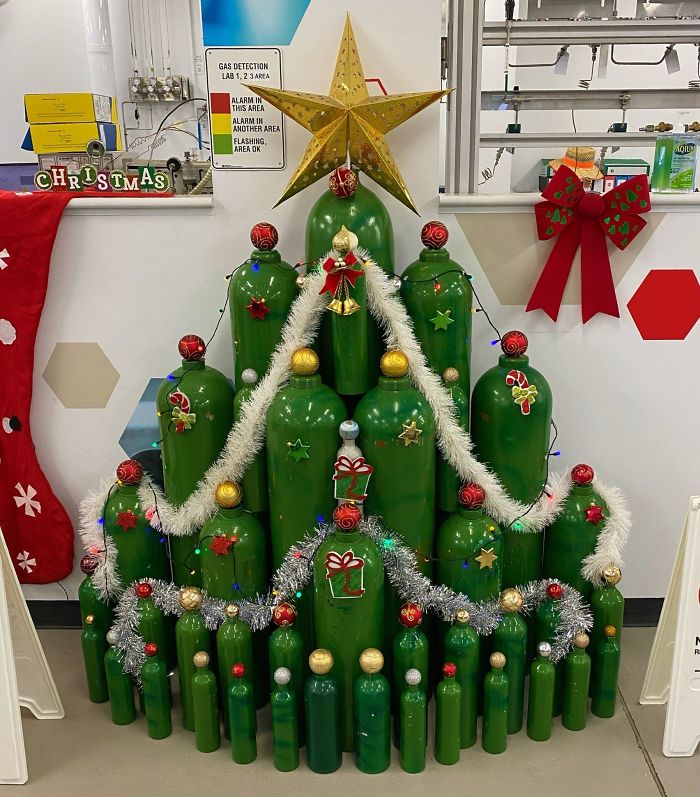 14. "Clothes Shop's Christmas Tree"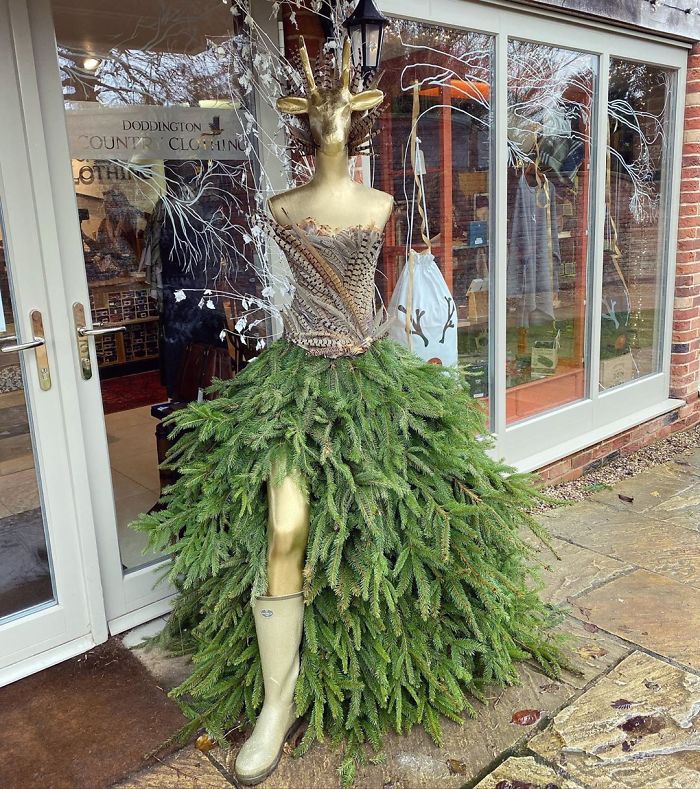 15. "The IT Guy Where I Work Set This Up As His Decorations For Christmas"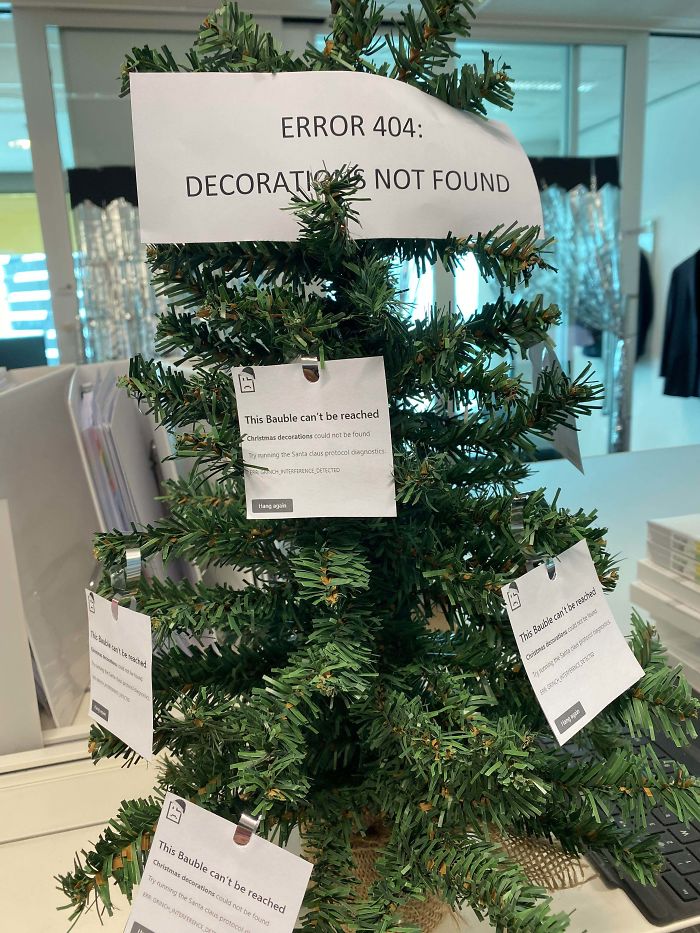 16. " The IT Guy Where I Work Set This Up As His Decorations For Christmas"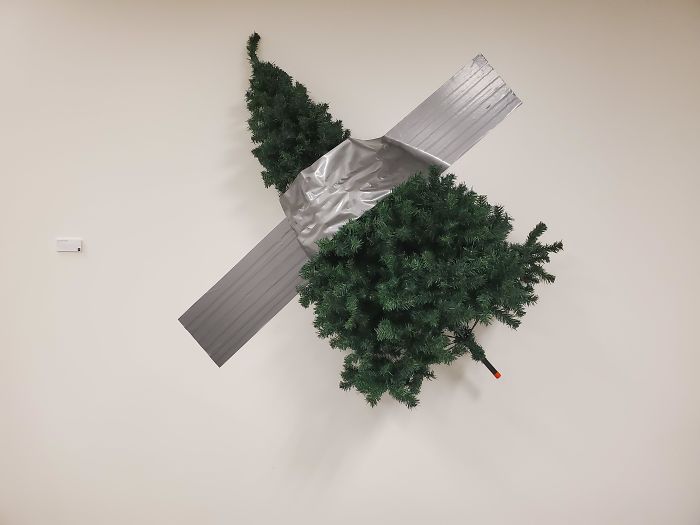 17. "This Christmas Tree Made Of Latex Gloves In My Laboratory"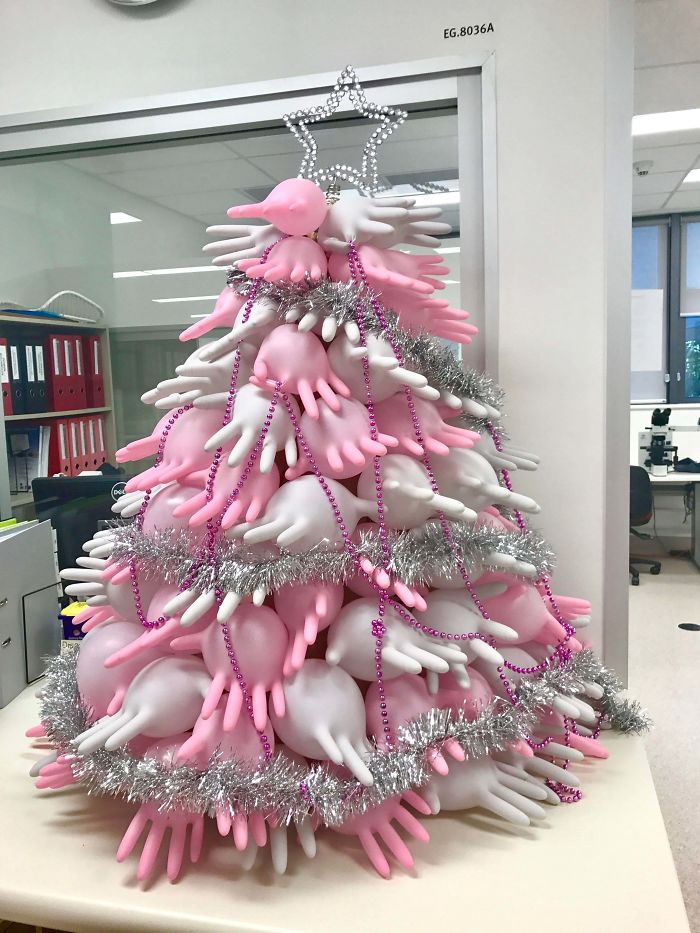 18. "I Work At A Whisky Distillery And We Couldn't Get A Tree, So We Improvised"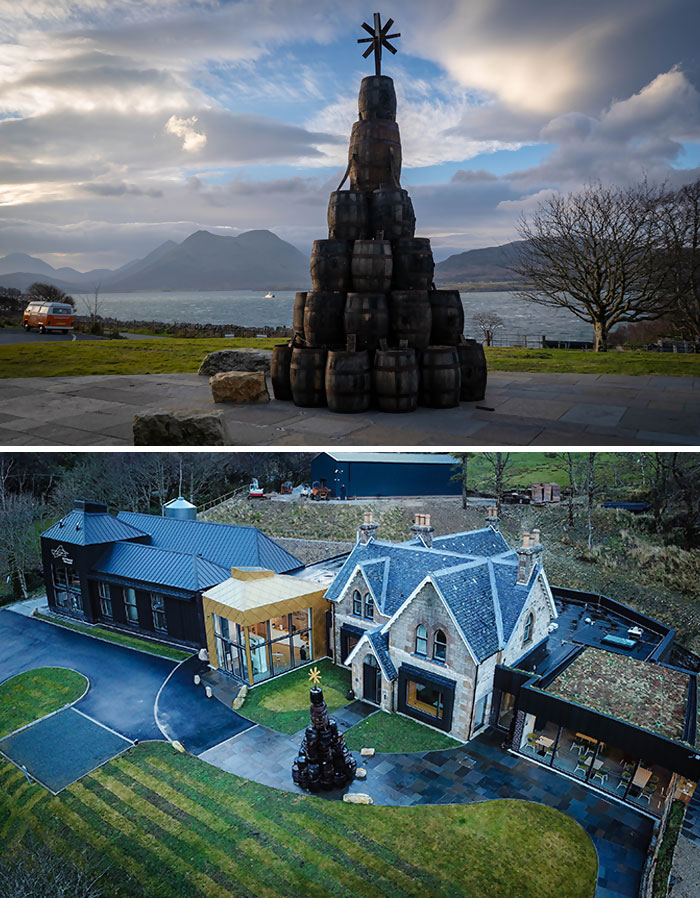 19. "This Pizza Box Christmas Tree At A Local Pizza Shop"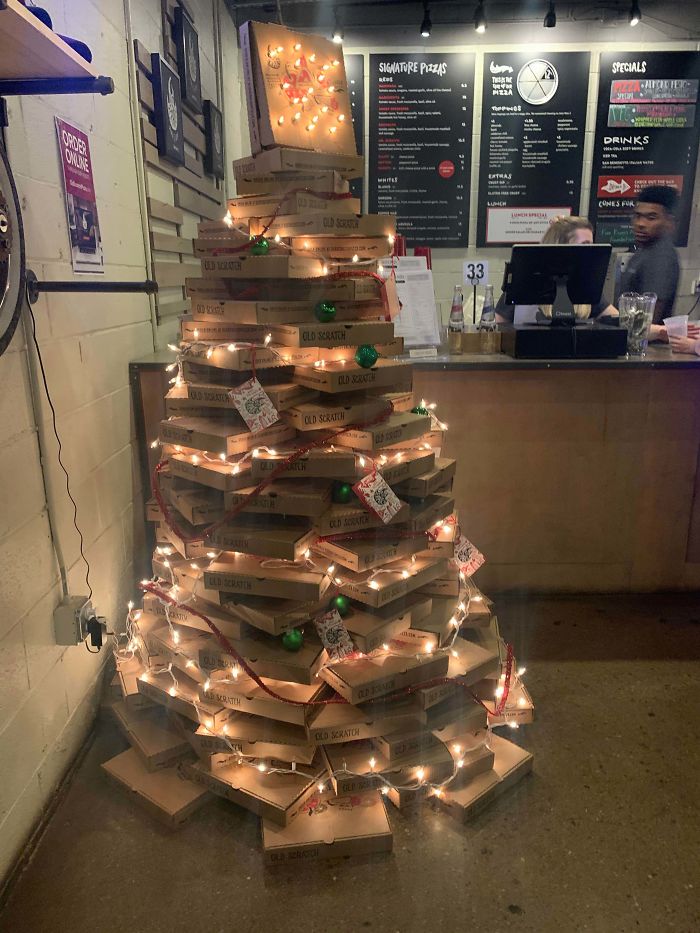 20. "This Canary Island's Supermarket Christmas Tree Is Bananas"
21. "I Made An It Christmas Tree Made Of Monitors"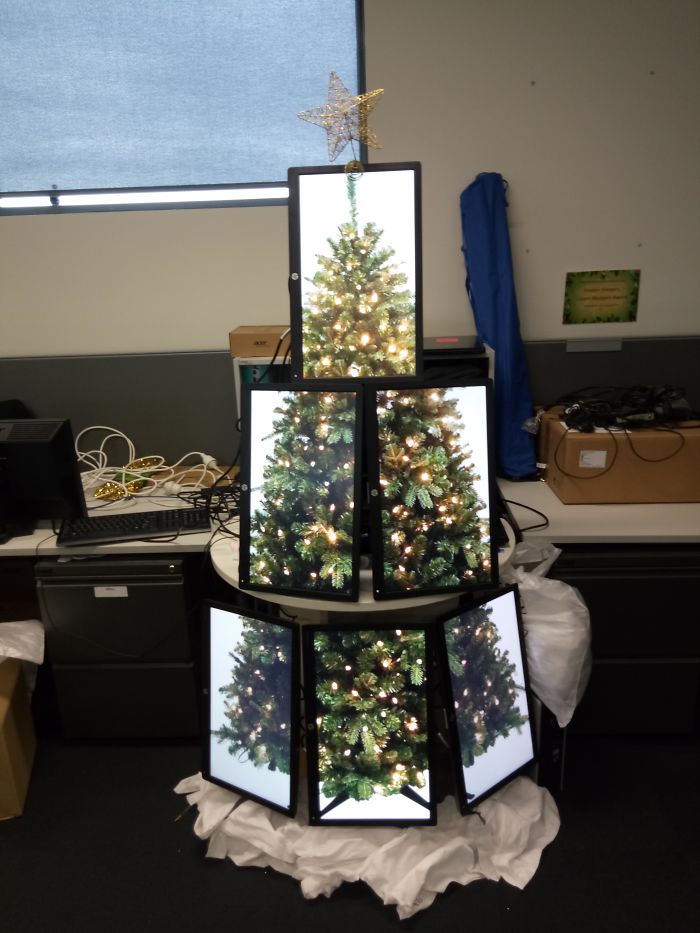 22. " Encyclopedia Christmas Tree At My Local University"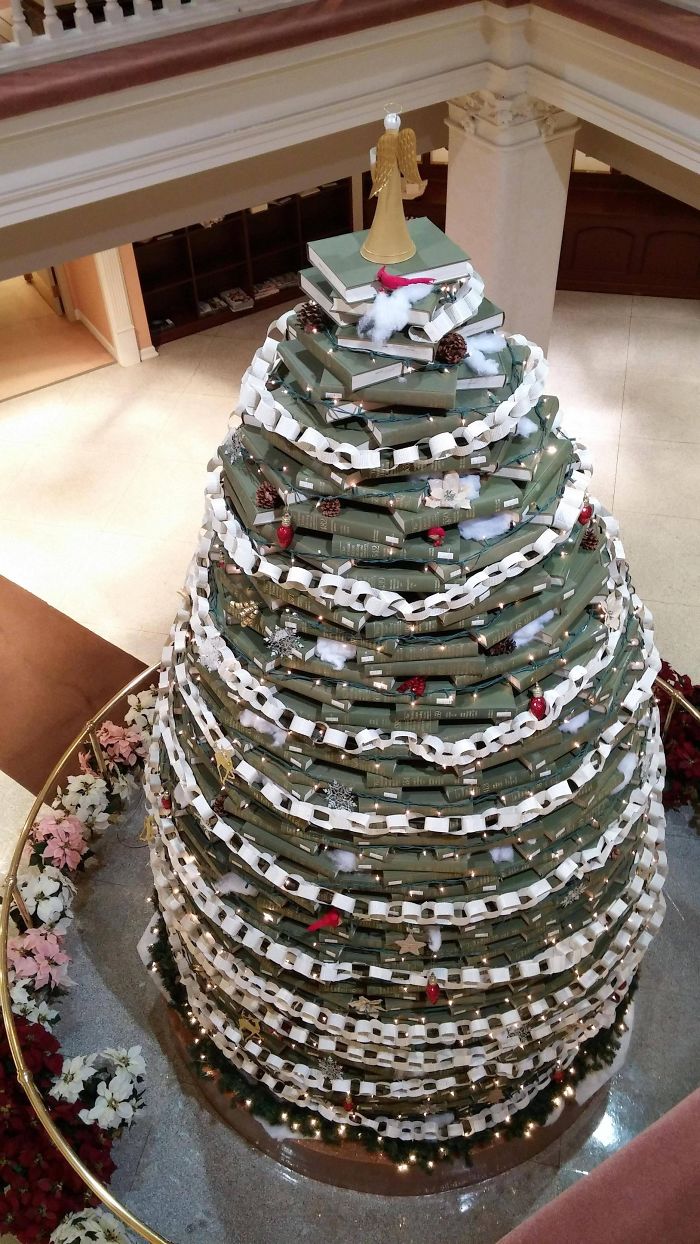 23. "This Christmas Tree Made Of Bycicle Gears At My Local Bike Store"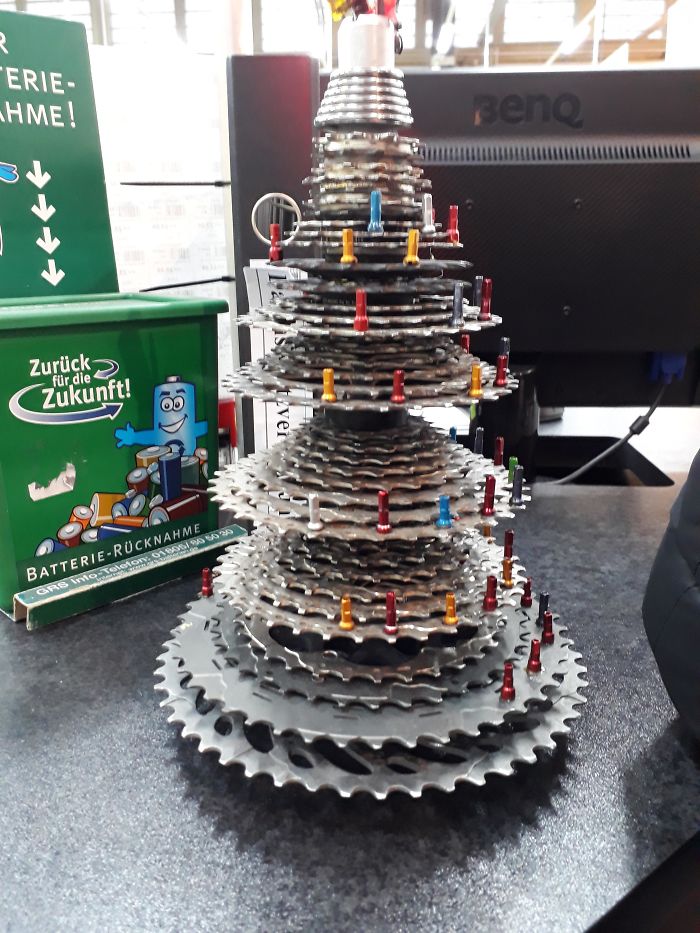 24. "Oh Chemis-Tree Oh Chemis-Tree! How Lovely Are Your Branches"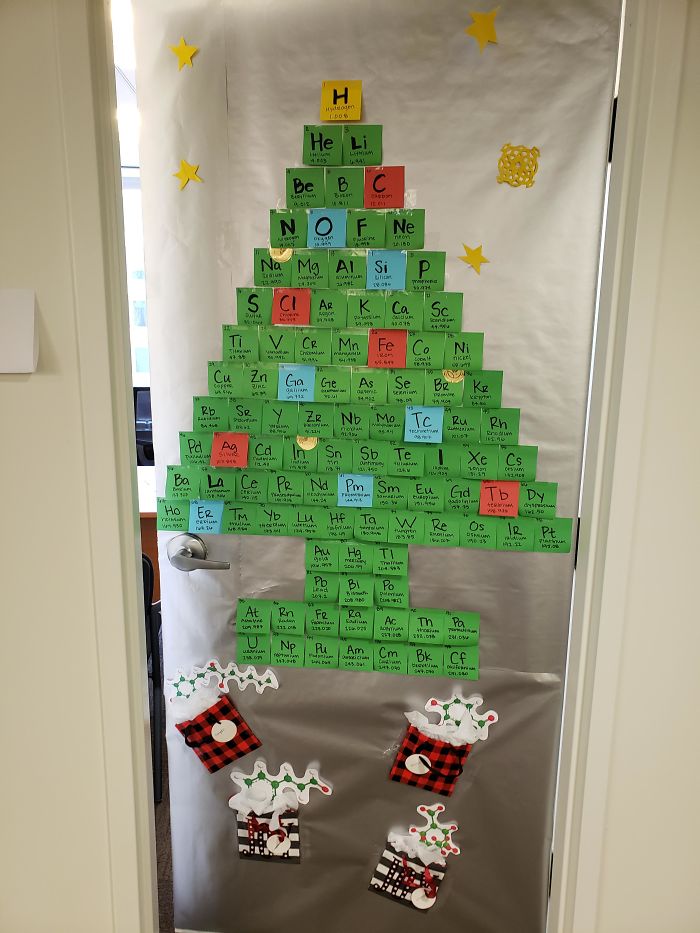 25. "Vilnius Airport Employees Create A Christmas Tree Made Of Confiscated Items"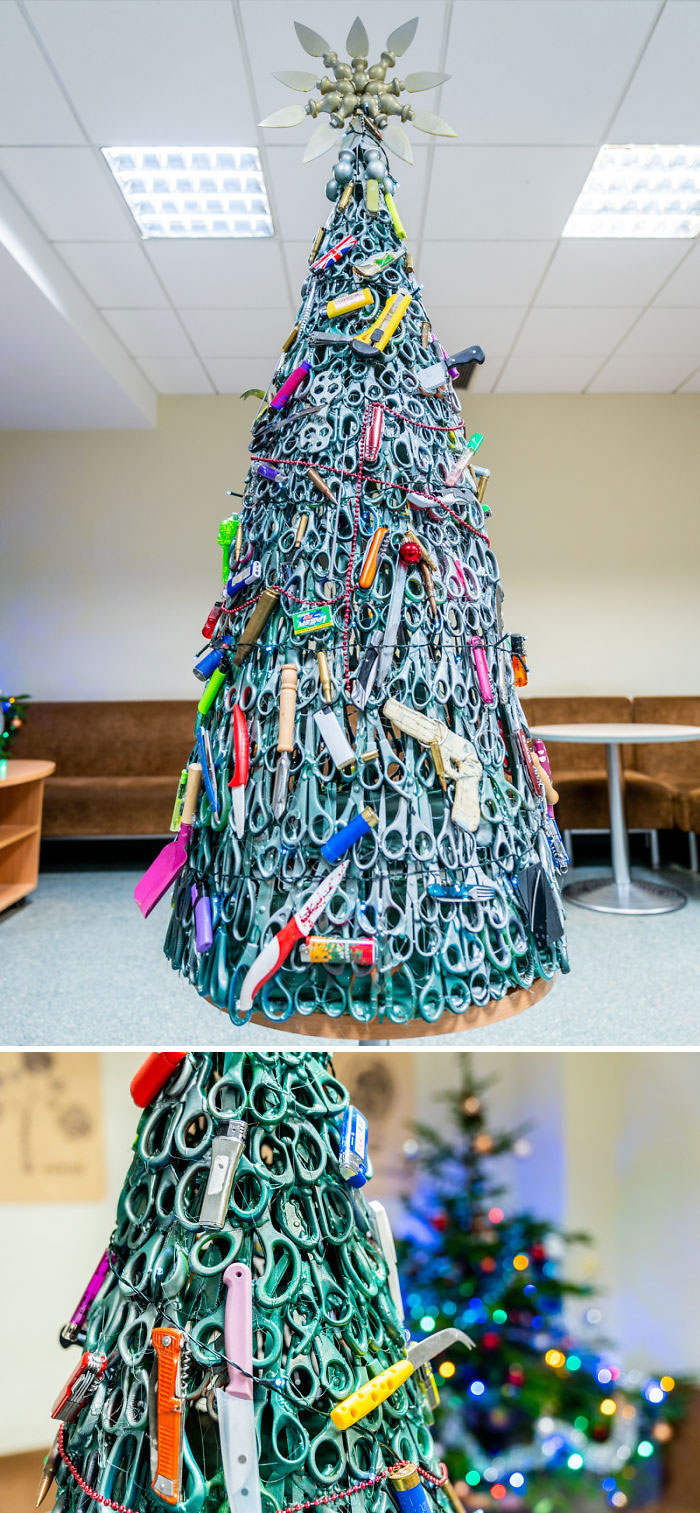 26. "I Was At My Local Hispanic Bakery And I Saw This Christmas Tree Made Entirely Of Conchas"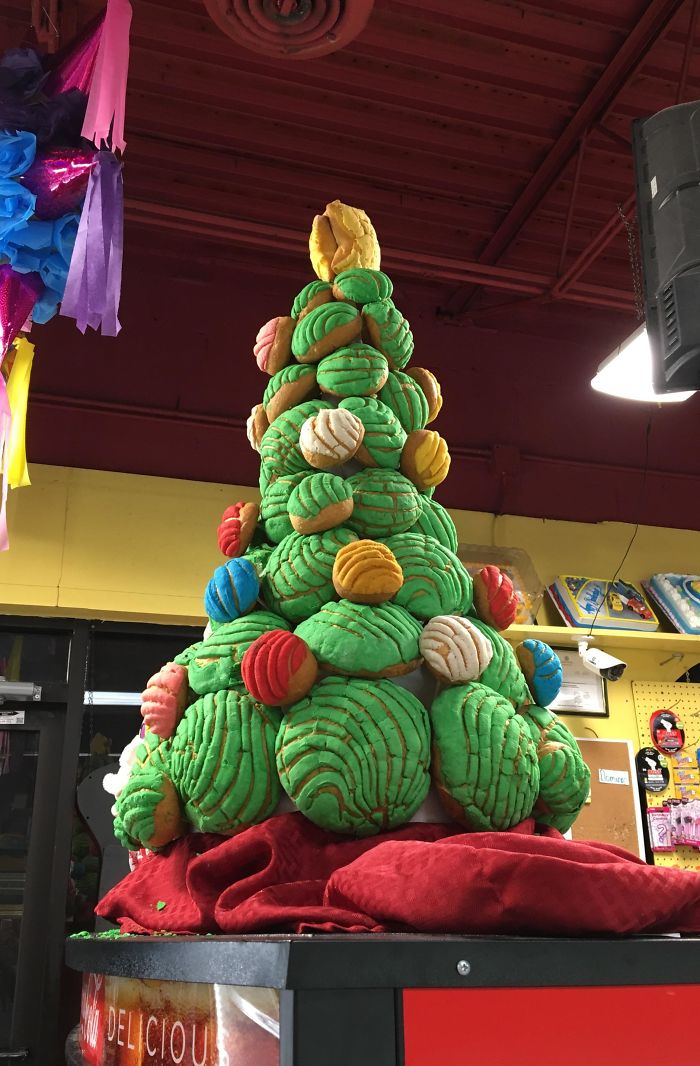 27. "Workers On One Of Yeovil's Busiest Roads Are Trying To Spread A Bit Of Festive Joy By Building Their Own Version Of A Christmas Tree"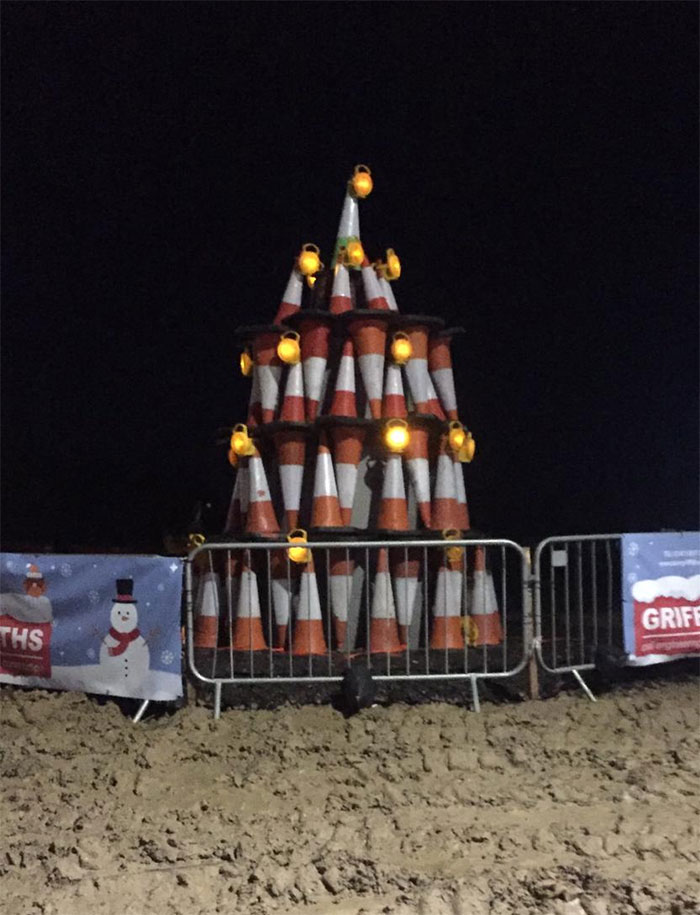 28. "The Jager Christmas Tree We Built At My Bar"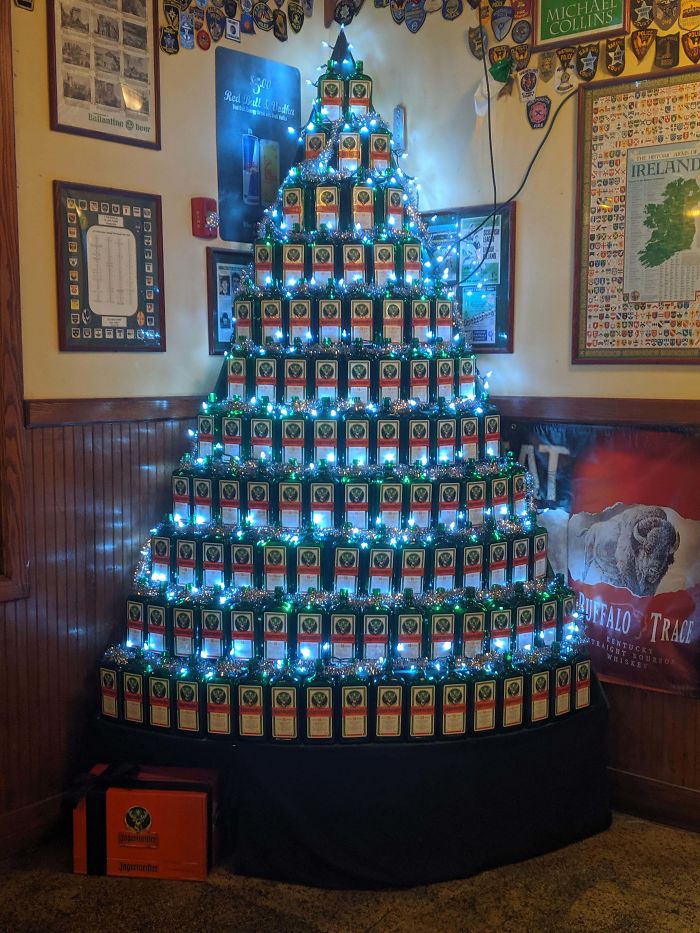 29. "I Wanted To Make The It Department More Cheerful, So I Made This 'Tree' To Help Celebrate"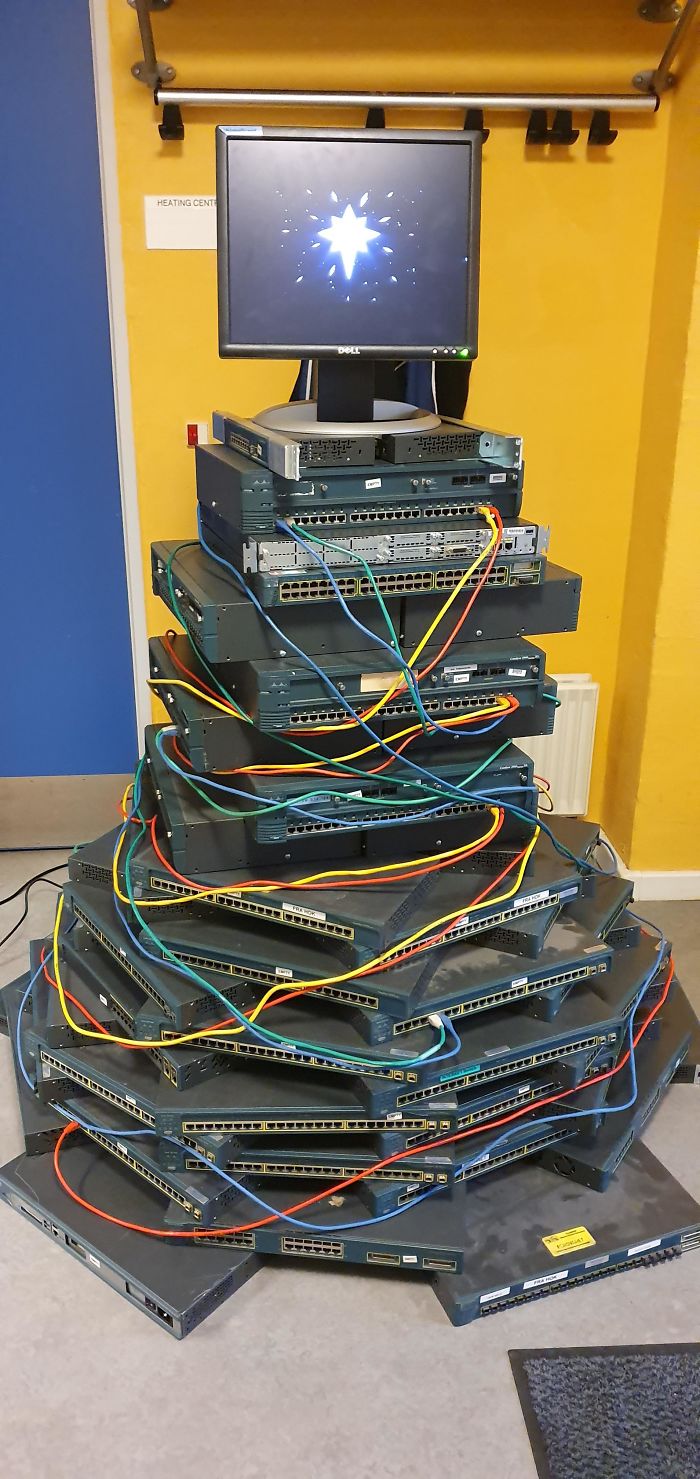 30. "Fractal Christmas Tree At Cambridge Maths Department"