San Diego resident Ashley Barno is suing American Airlines and an unnamed man after receiving a barrage of suggestive text messages from an employee who admitted to her he got her phone number off her luggage tags.
The text conversation took place last April as she flew from San Diego to Chicago. Barno had just taken her seat when she was texted by a man who called himself "Ahmad," and claimed they had met and she'd willingly offered him her number, according to the New York Daily News.
"I must tell you that you are gorgeous!" the employee texted to Barno. She initially responded positively, as she tried to figure out who exactly had her number. "You work for the airline?" she asked. "Which airline."
He then seemed to imply he was on the same flight as Barno, writing, "But you are looking very gorgeous in grey top today!!" and "You want to sit next to me?"
When she pressed him about how he got the number, he wrote, "Honestly I got it from ur bagtag," continuing, "I really like you!!…Come on join me!!"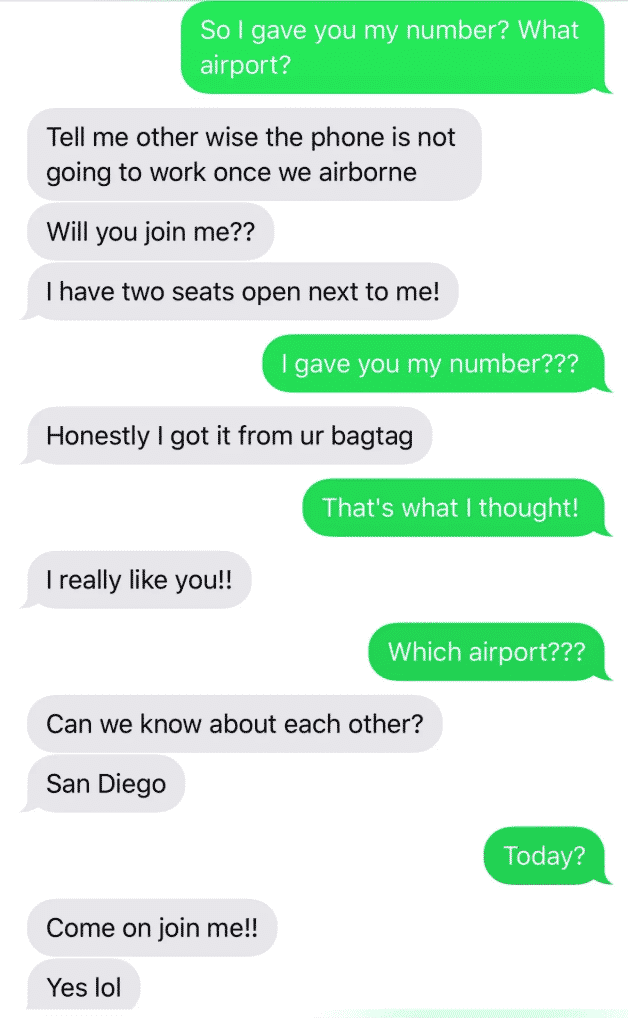 "Not ok! Not cool," Barno responded. "Leave me alone." The man persisted, telling Barno his friendship would be "very beneficial" and asking for "once chance to prove myself."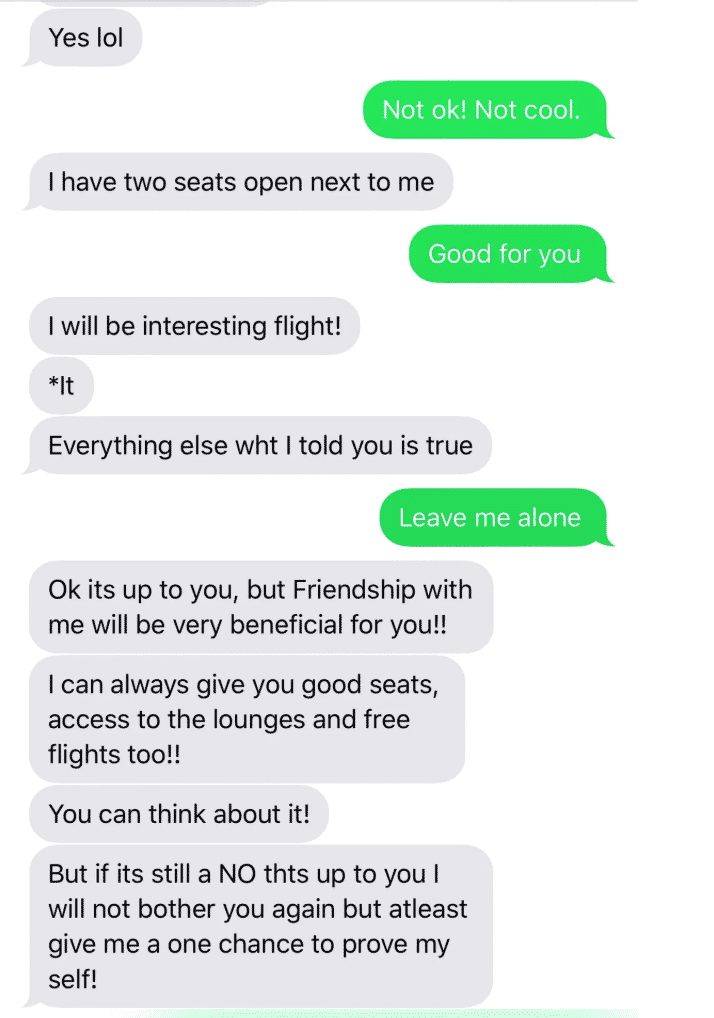 He then seems to imply he is on the plane, and asked Barno to join him in Row 15 once they were airborne.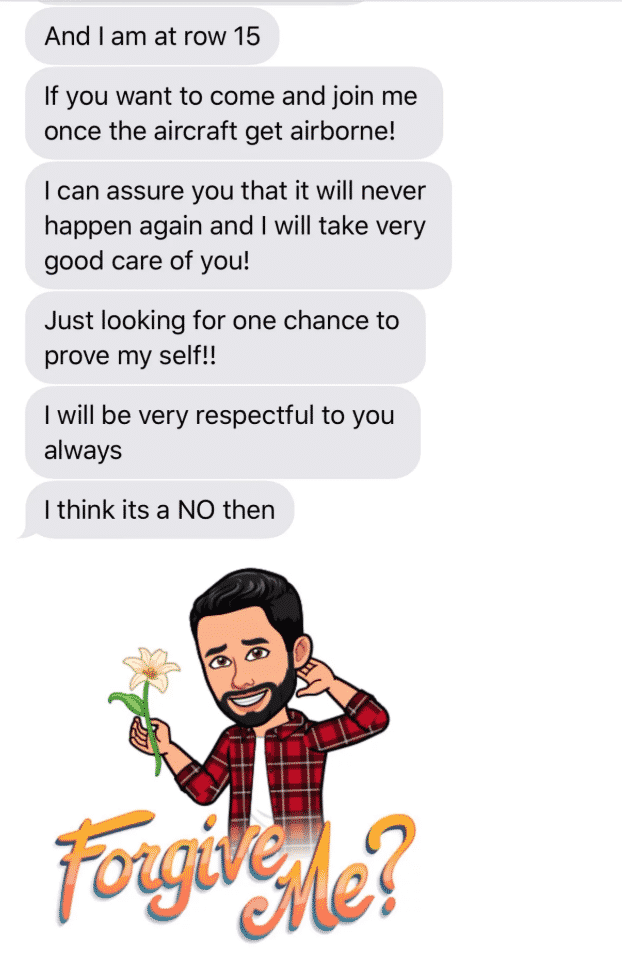 Barno told NBC 7 that the incident has been haunting her, as she felt violated and like she was being stalked by an unseen man. Because she was.
"Just knowing that he knew what I looked like, and that we were in an enclosed plane and that there's no way out, like really, really scared me," Barno told reporters. She notified an airline attendant, who seemed to know exactly who Barno was communicating with. When they landed in Chicago, he was escorted off the plane by airline managers.
"I got off the plane, too," Barno said. "I called my sister, and I was crying profusely because I just felt… I mean, the best way to describe it was, I felt naked in a public place."
According to a statement sent to the NY Daily News, American Airlines has fired the employee.
"American Airlines takes the privacy and safety of our customers seriously. We investigated the allegations and took appropriate action. The employee involved in the complaint is no longer employed at American Airlines…The employee was not on duty for American at the time."
Barno told NBC 7 that she has since discovered this same man has harassed other customers, so even if he wasn't on duty at the time he stalked Barno, this is repeated behavior that someone at AA must have known about.
"I tried for several months to work this out amicably, but I think they didn't take it seriously, and no one responded to me," Barno said, explaining her suit.
"We're doing this to send a message to big corporations that this behavior is not acceptable," said Barno's lawyer, Joe Samo. "They have to train their employees better and take better precautions to make sure these things don't happen again."