Many of us screenshot the funny texts we get so we can send them to our friends and family. Some of us then post those funny texts to Twitter, where hundreds of thousands of strangers can collectively laugh, dunk on, and share these texts with their friends, and so on and so forth. It's an Internet tradition—and one we have every intention to continue. On that note, here are the best funny text messages of 2019. Enjoy:
1.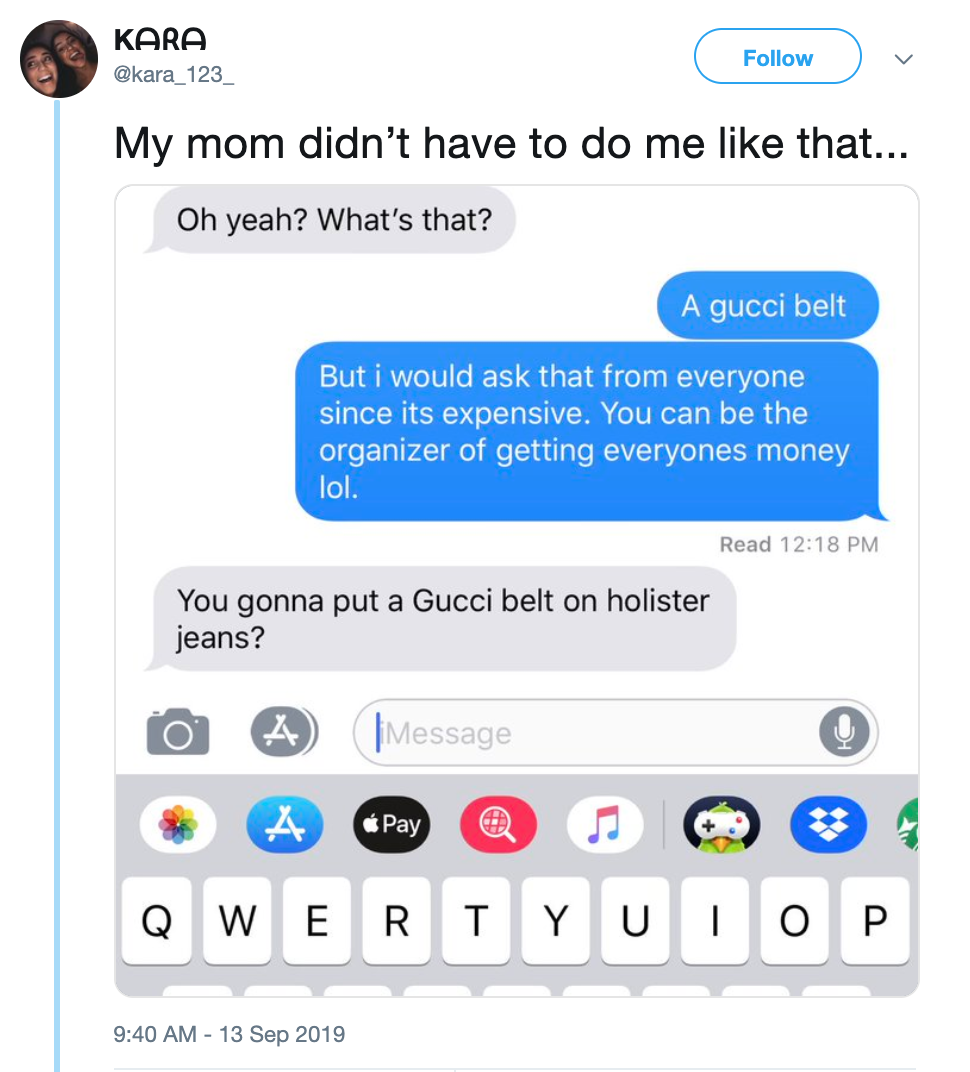 2.
3.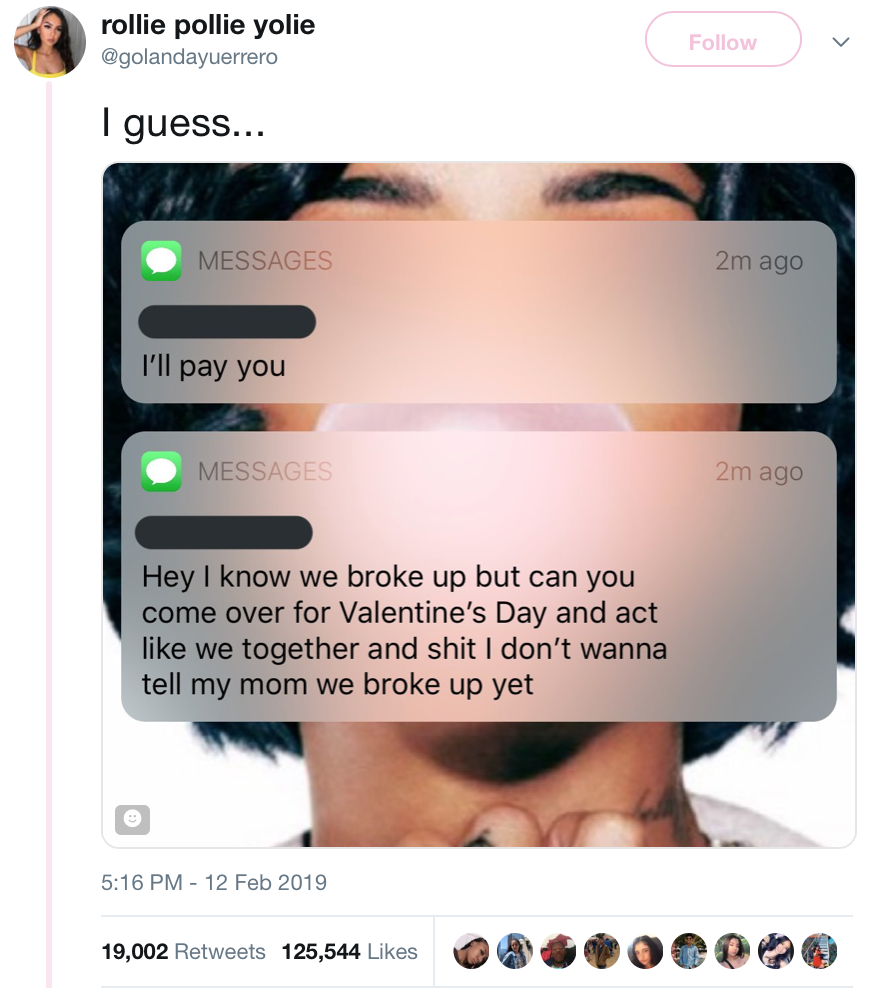 4.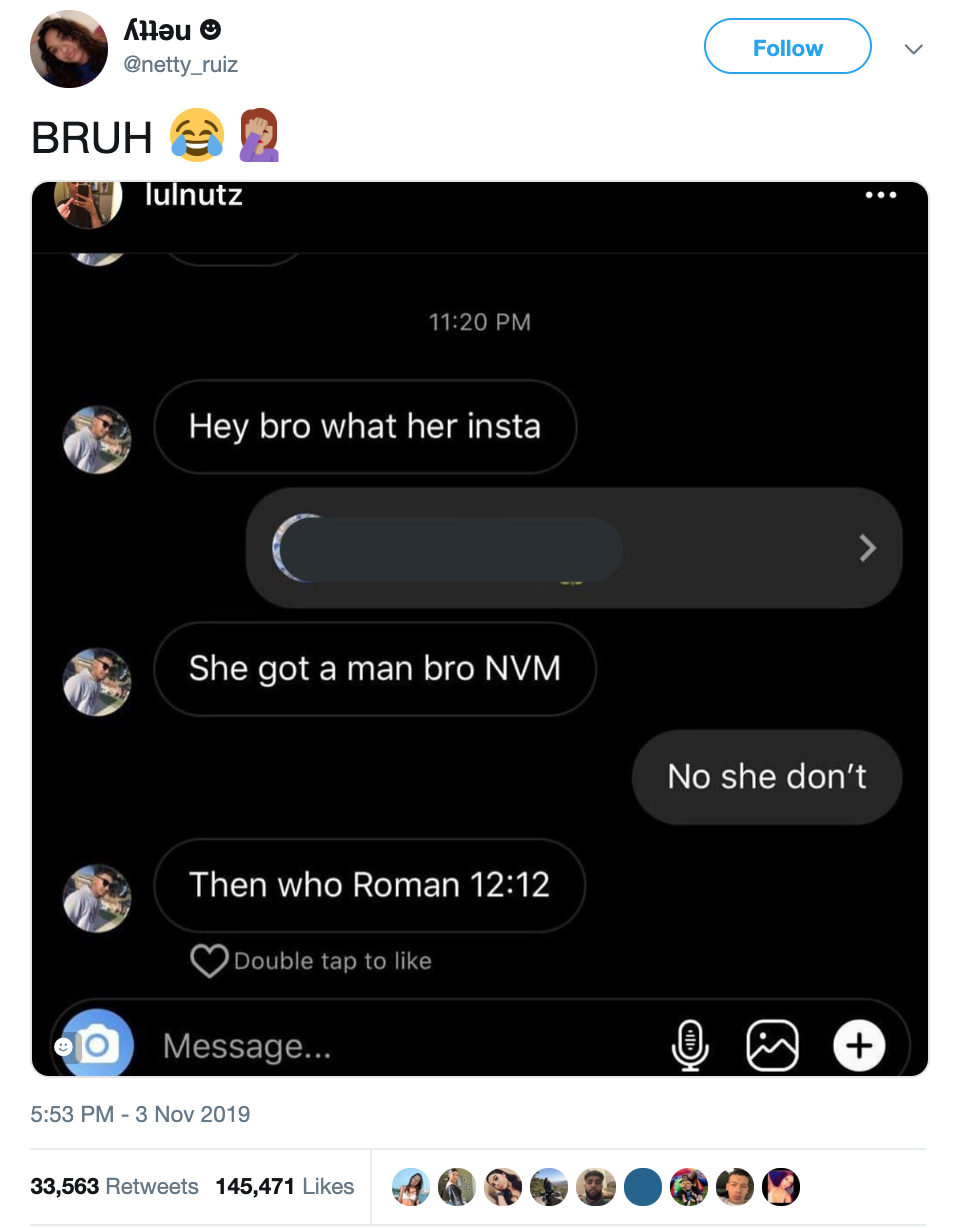 5.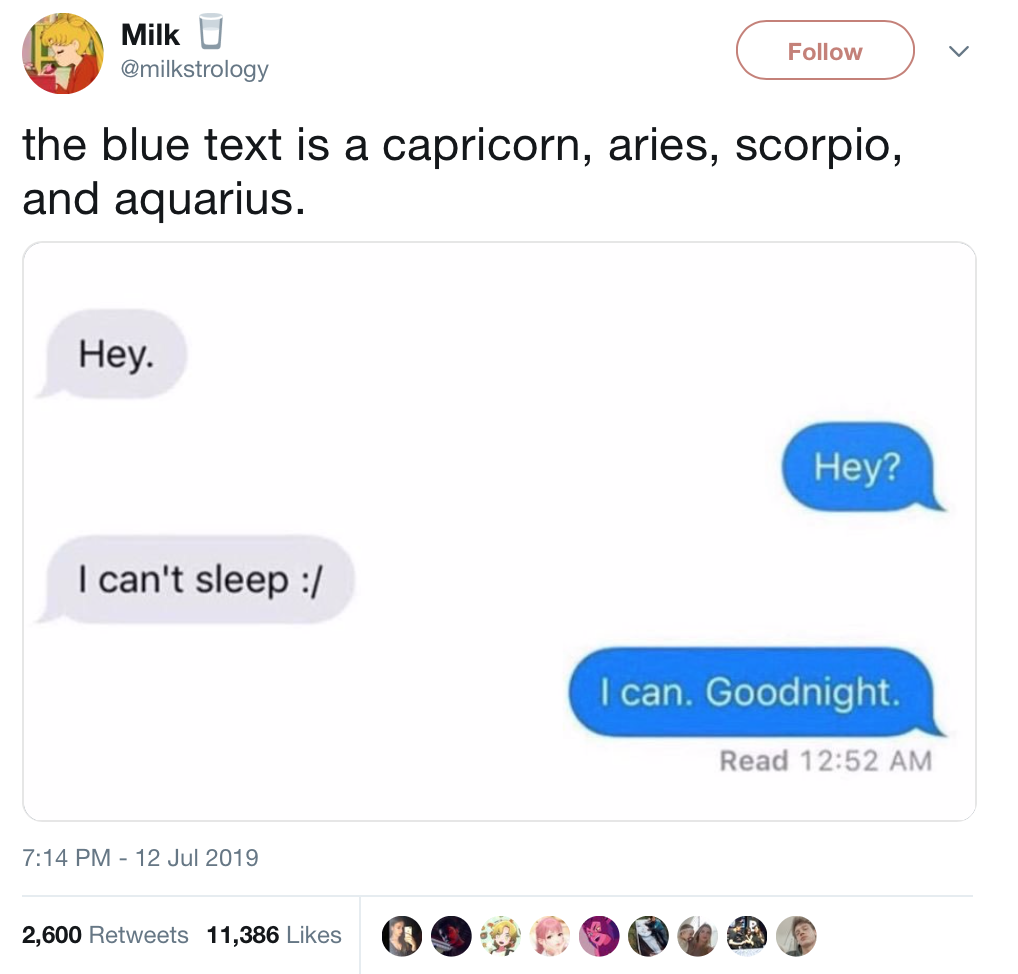 6.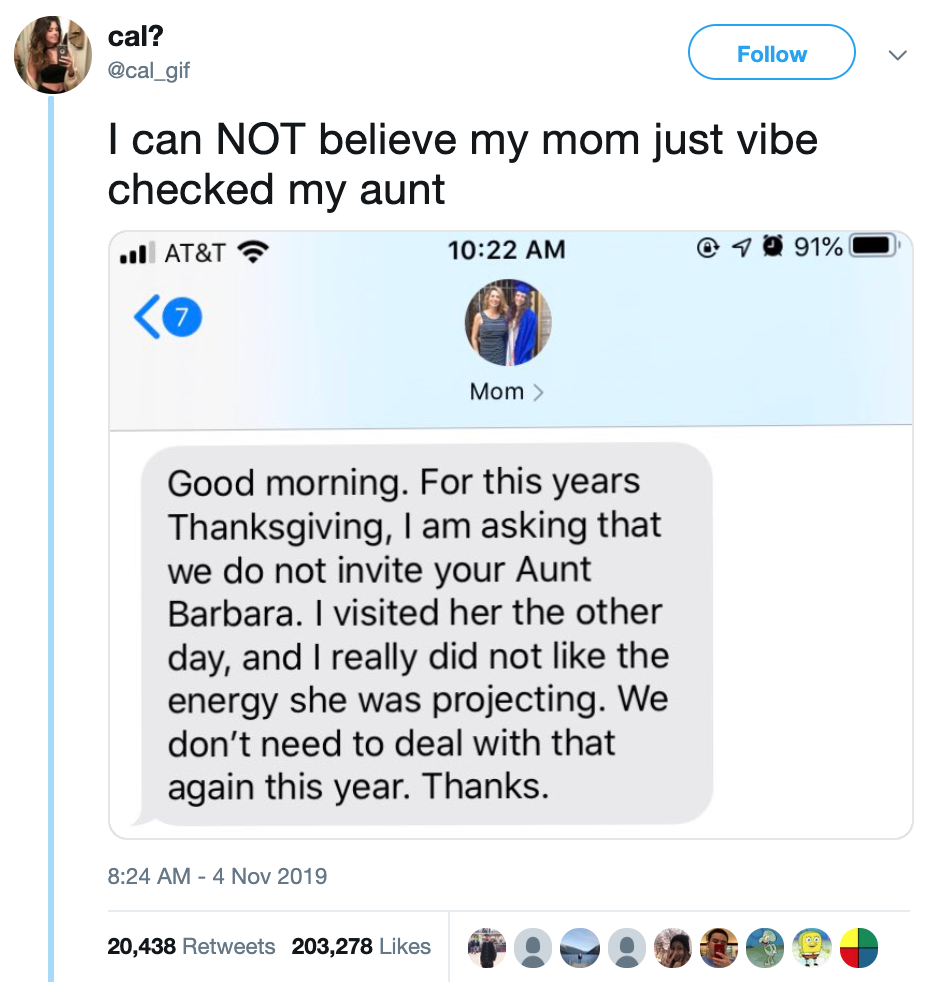 7.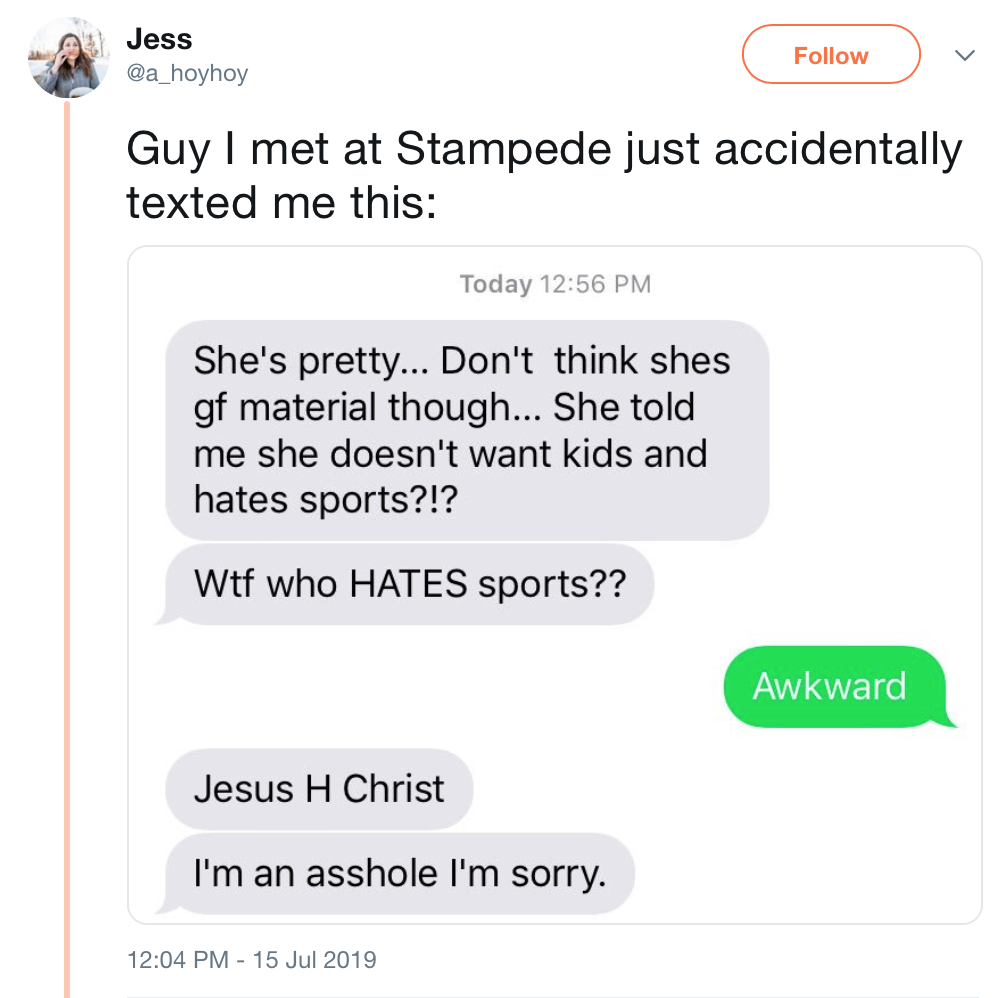 8.
My boyfriend really just sneezed sitting 5 feet away and texted me this 🙄 pic.twitter.com/68eWnqeBwZ

— یاس (@yasssinaz) April 15, 2019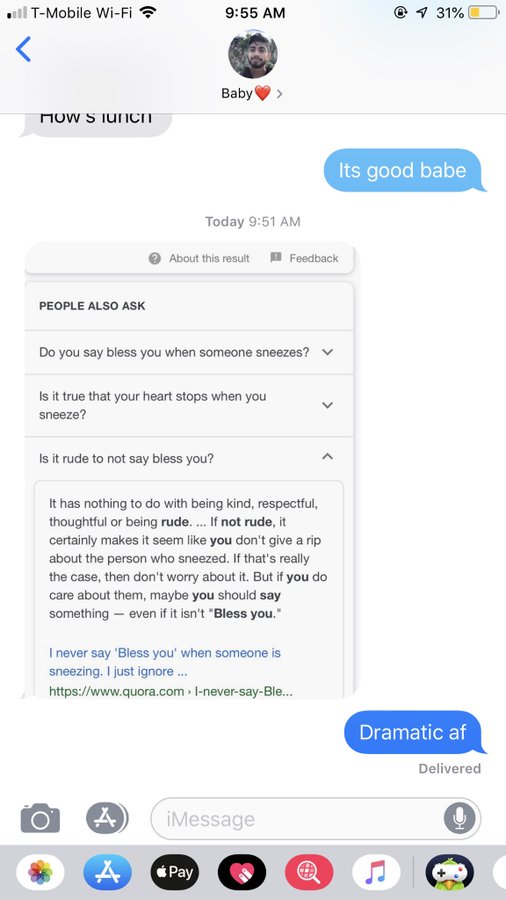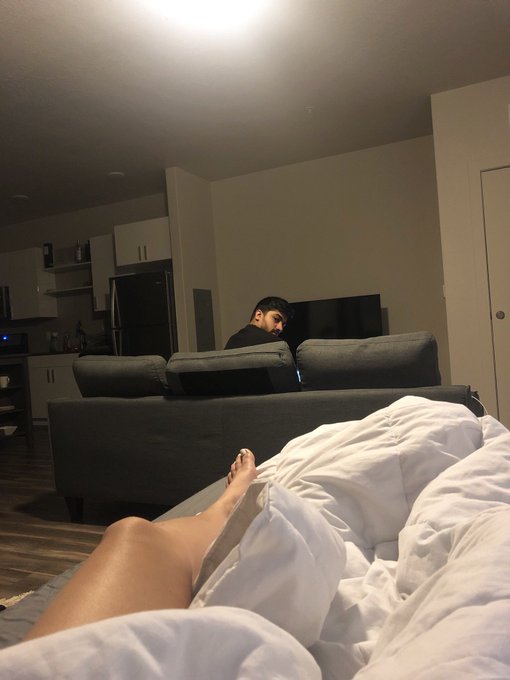 9.
10.