For me, it's the audacity of…
1. People complaining that someone who won a TV is being selfish because he's not giving it to them.

2. This person, who is barely willing to pay for gas for someone to come to their house and cut their hair.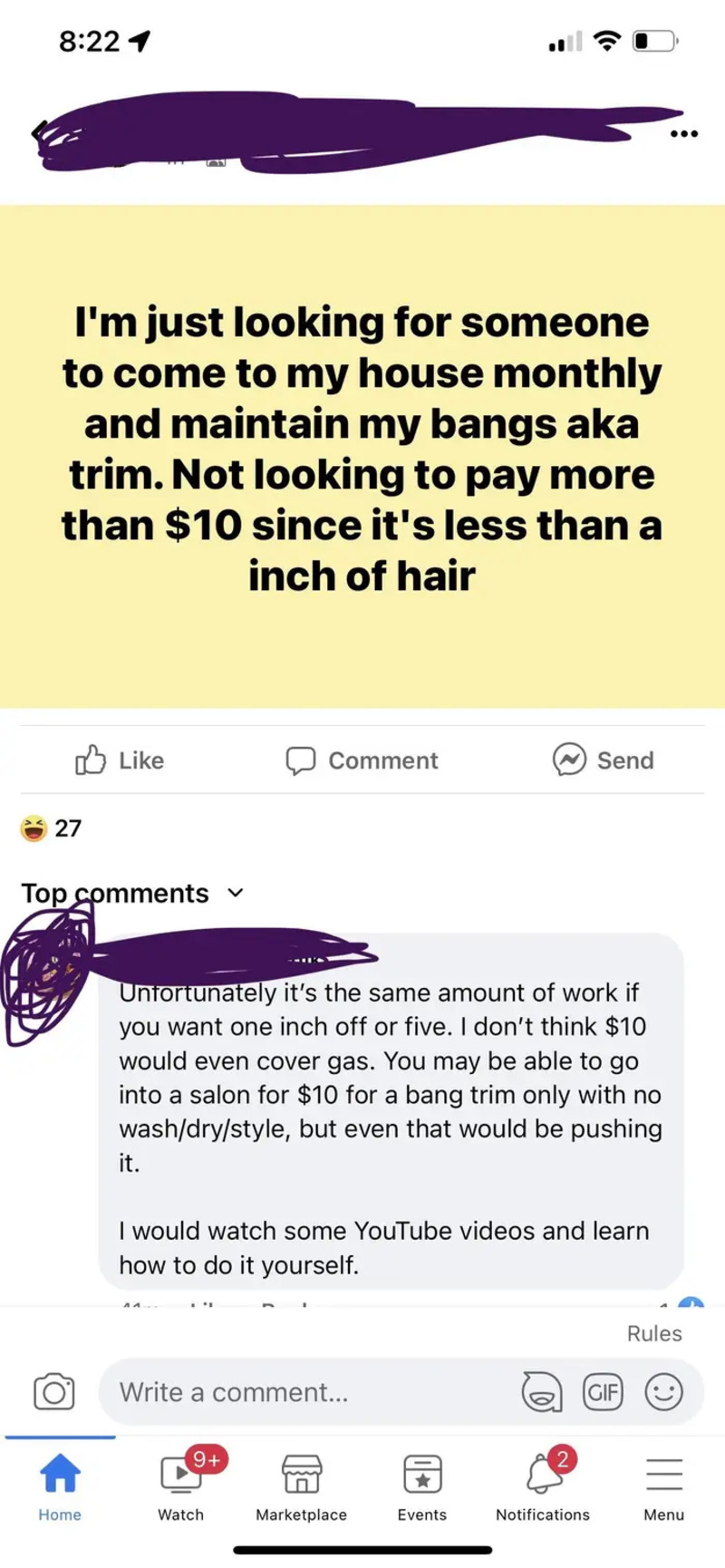 3. This person who left a bad review because an employee was unwilling to get themselves in trouble for violating rules.
4.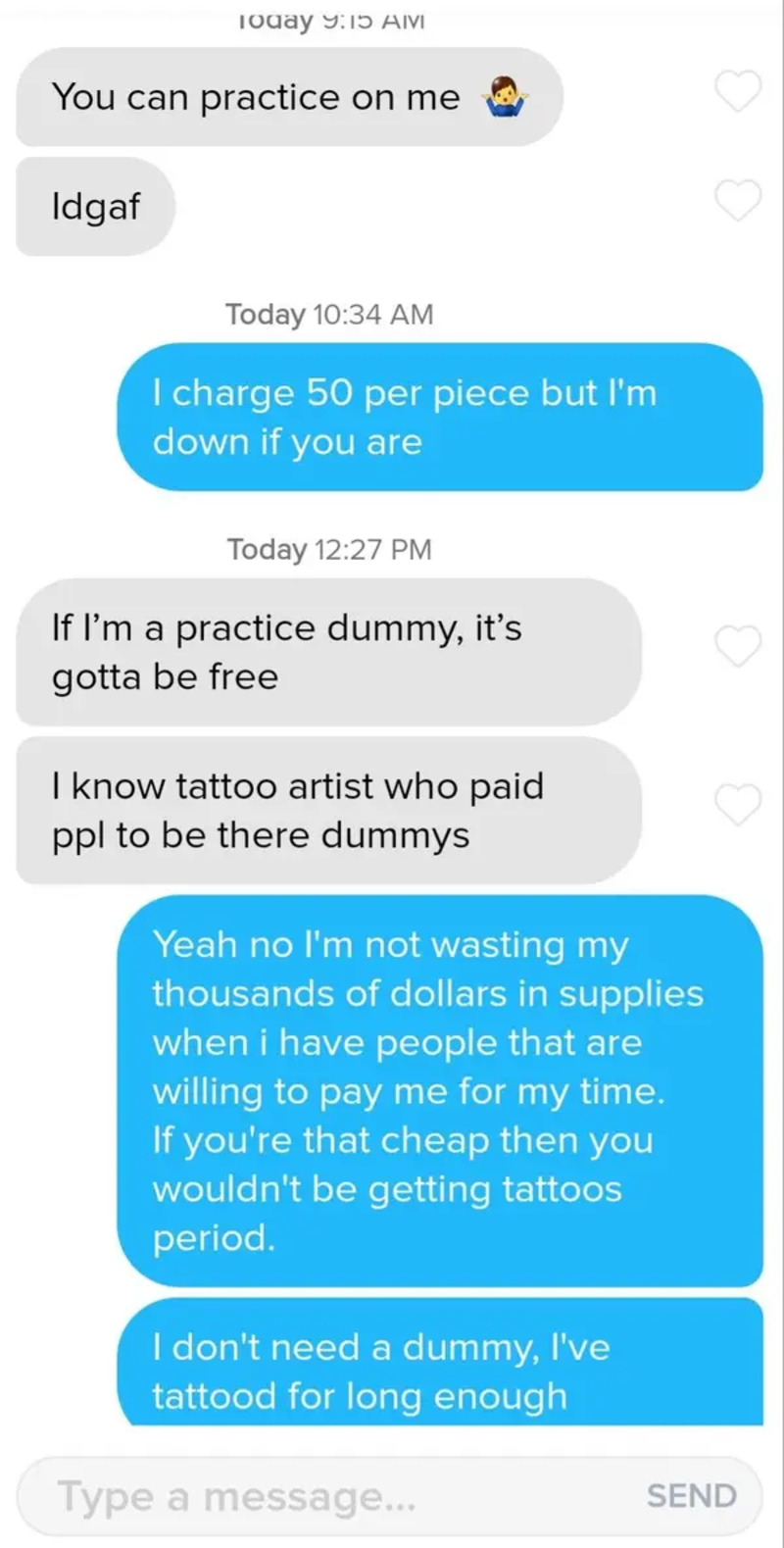 5.

6.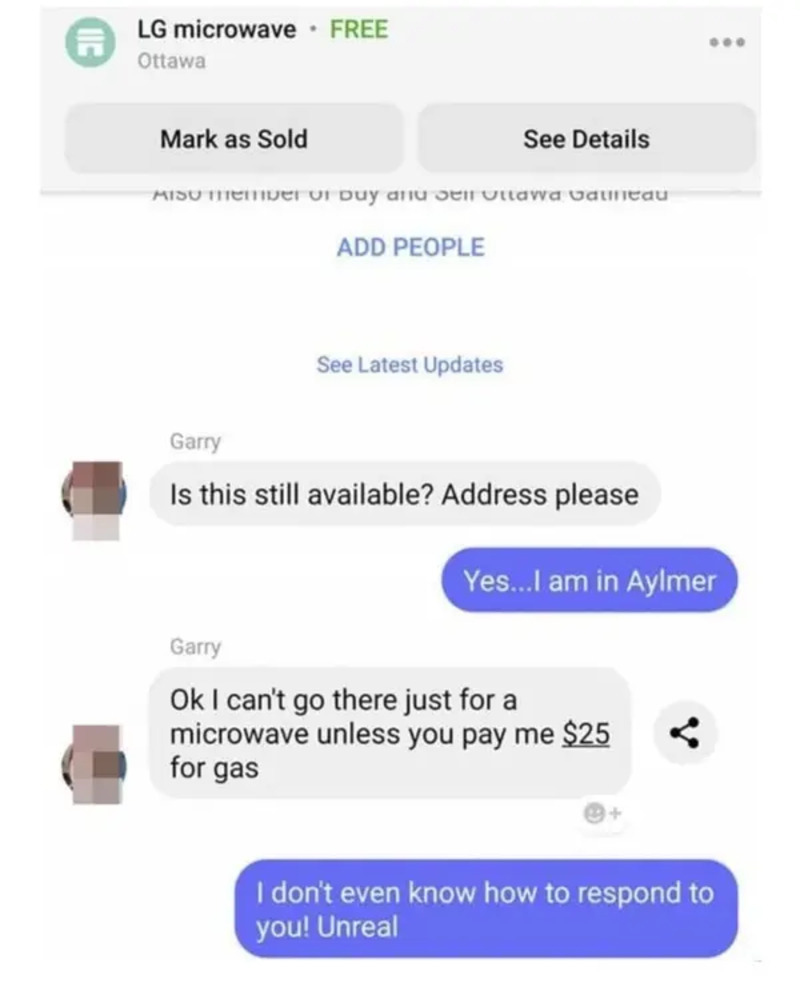 7.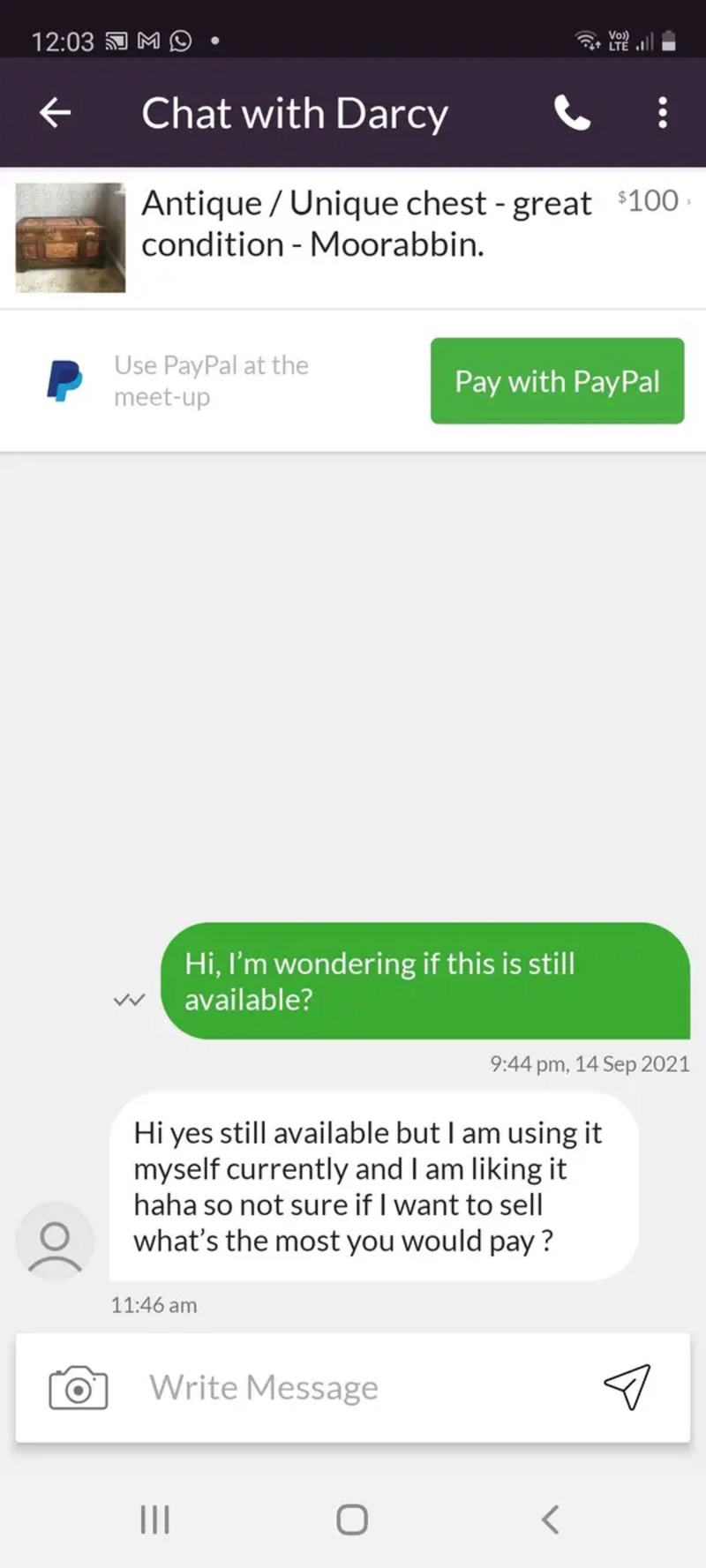 8.
9.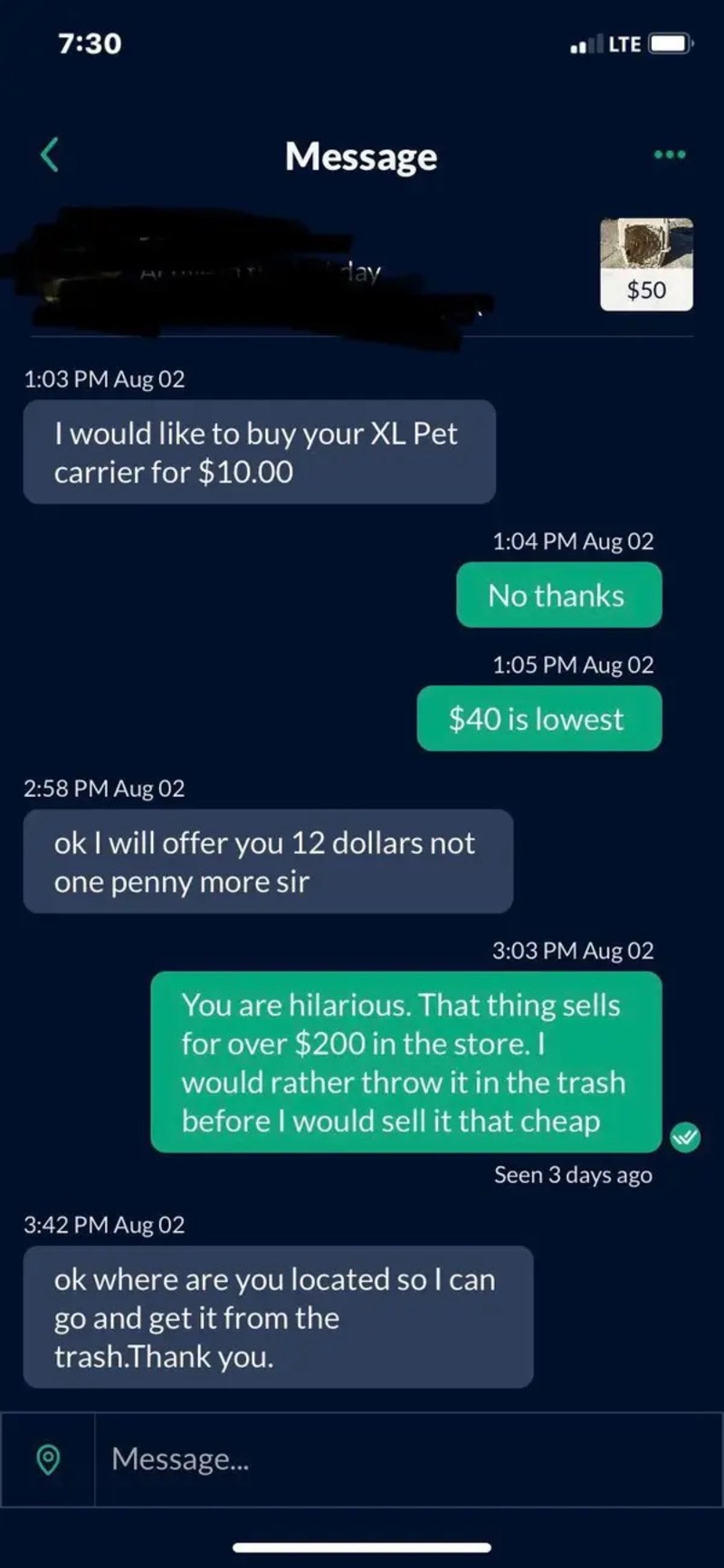 10.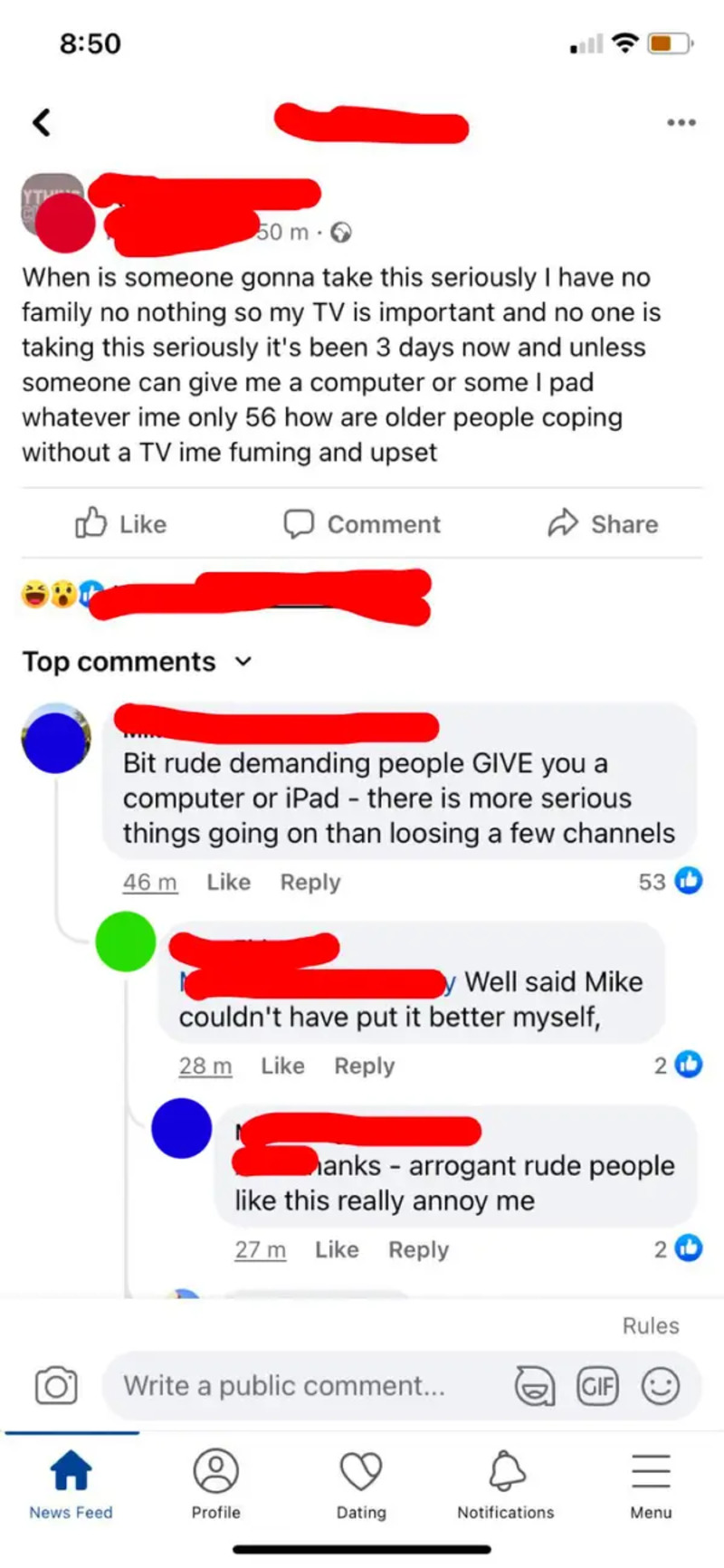 11.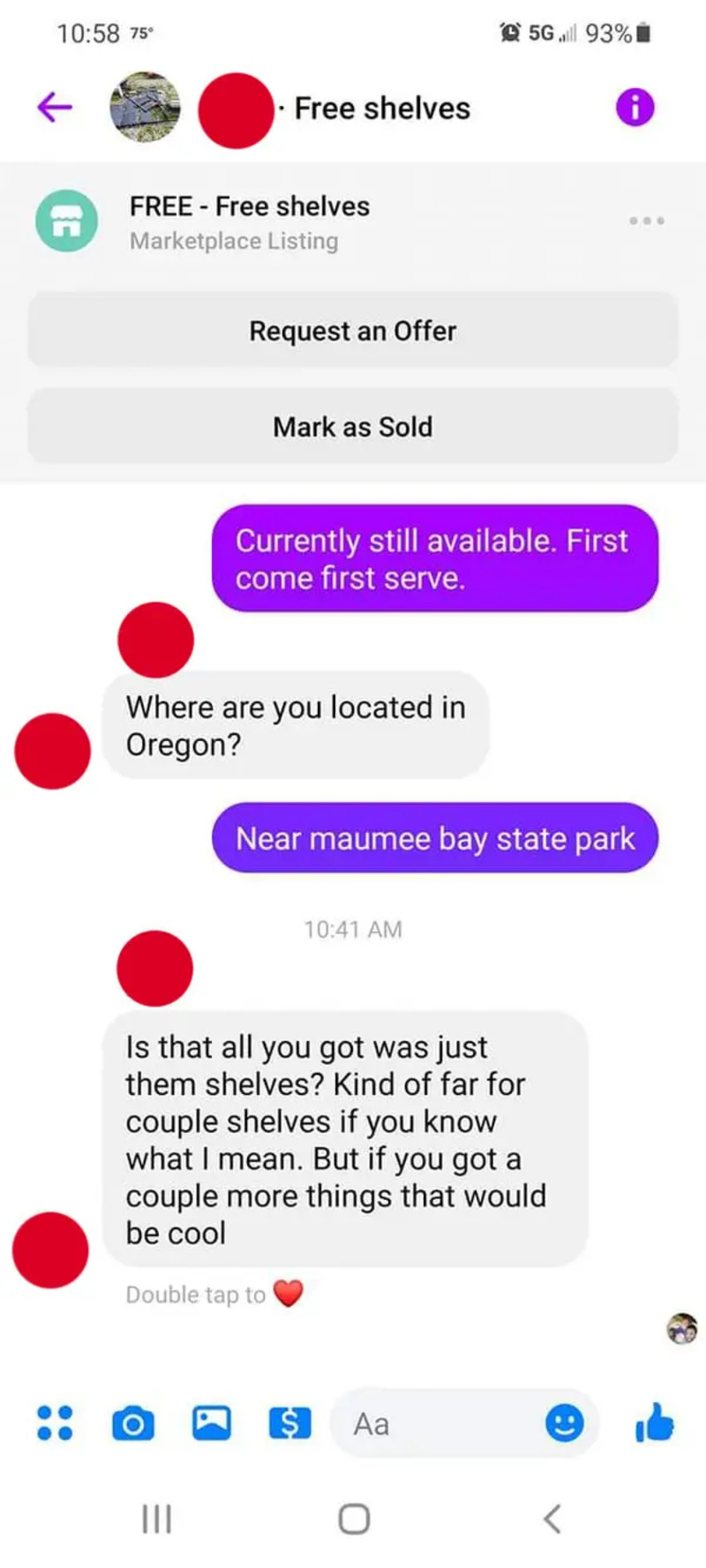 12.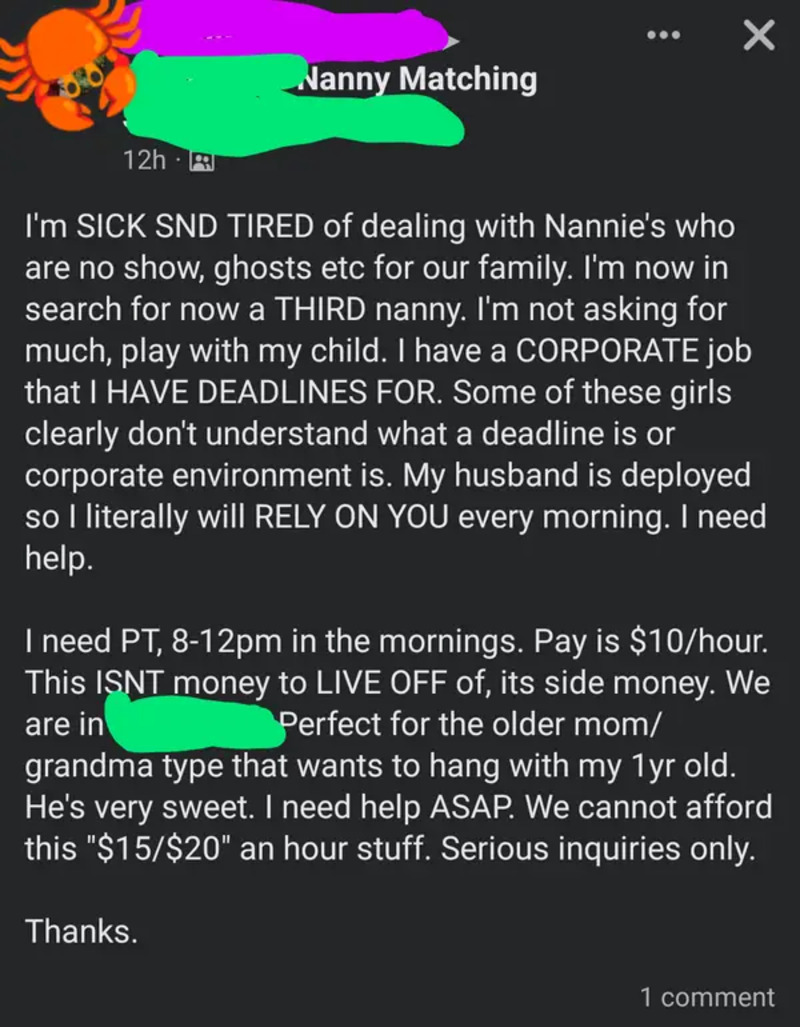 13.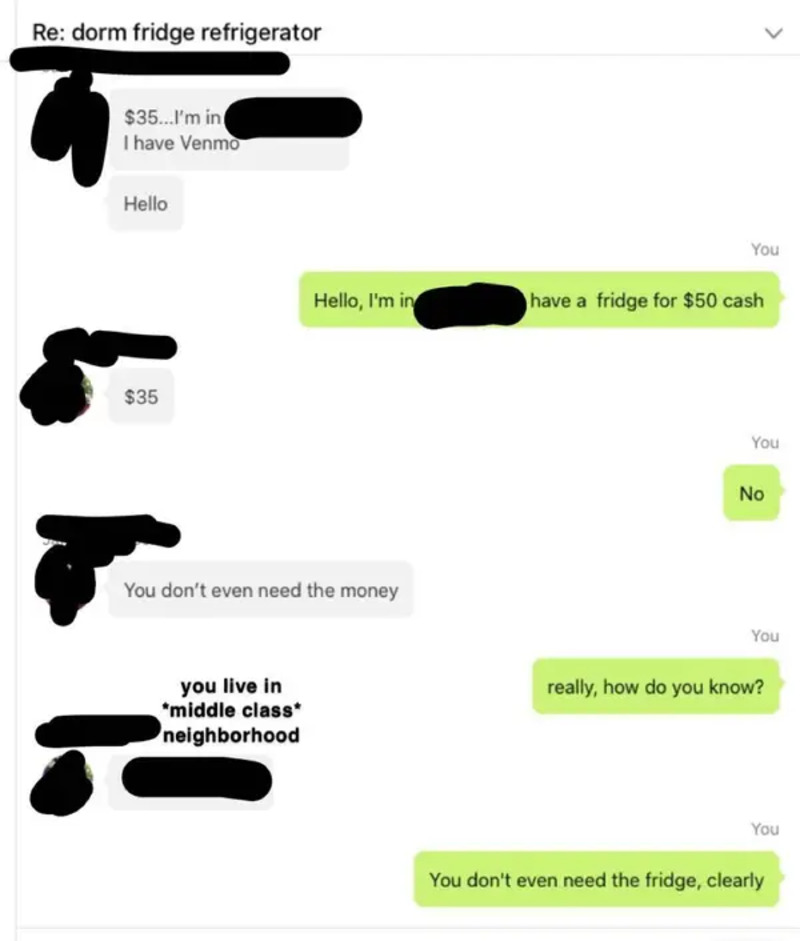 14.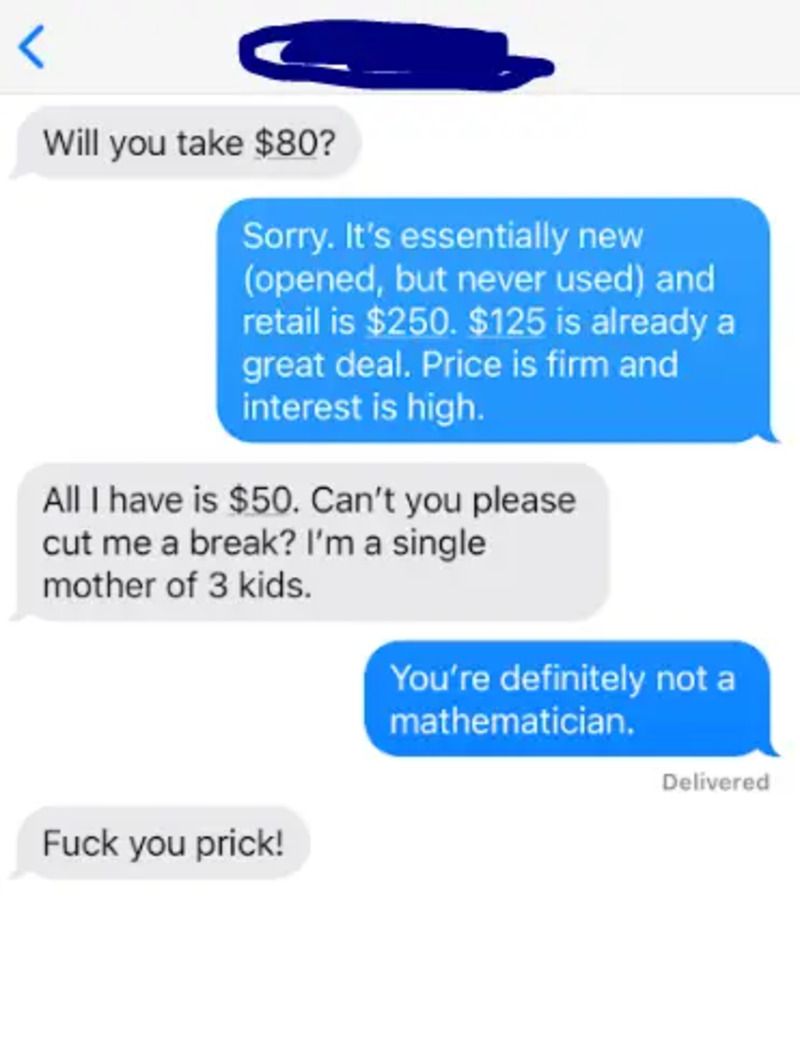 15.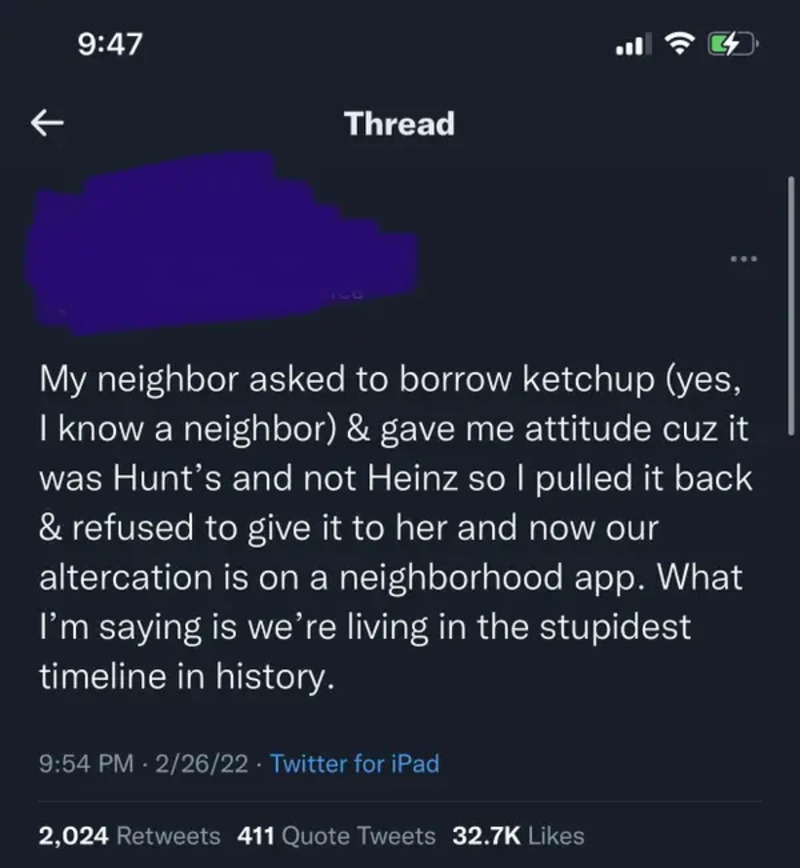 16. This person, who frankly just seems to misunderstand how birthday gifts work and why we give them.

17.