Not everyone can quarantine with their parents right now. It isn't safe to travel in a lot of areas, and there are a lot of concerns about bringing the virus back to people who are elderly or immunocompromised, though young people can be struck by COVID-19 as well. It's a scary time and it's hard to be separated from family.
Luckily, we still have technology that allows our parents to send absolutely deranged messages directly to us pretty much any time, day or night.
moms text like they're on cocaine and dads text like they haven't figured out a phone yet

— kelly oxford (@kellyoxford) March 27, 2020
Younger people have started sharing the wildest texts they've gotten from their moms and dads on Twitter for our amusement. Or maybe they just need to share them somewhere to release the second-hand anxiety. Parents are going as crazy as their kids, but they're still acting like parents, bad puns and cleaning recommendations and all. It's both terrifying and reassuring and very, very funny.
1.
Assuming everyone else's mom has officially lost it as well? pic.twitter.com/WPvDxDNSK0

— Kale (@KaleEthan) April 2, 2020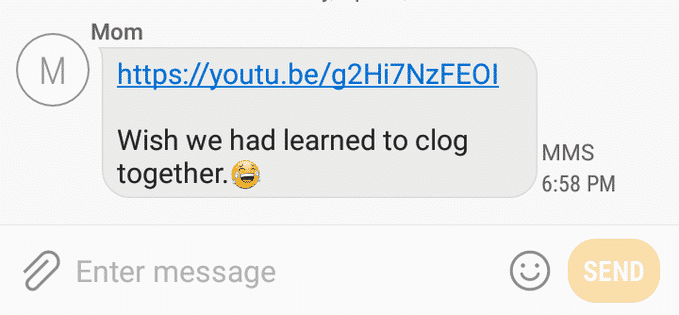 2.
why my dad just text me this 😩 I'm sick of this pic.twitter.com/MVE7TXzmHR

— Nicole ❥ (@nicolington) March 27, 2020
3.
Just read this text from my Dad…
🤦🏻‍♀️ pic.twitter.com/jG5l1MFoqs

— Samantha Quek (@SamanthaQuek) March 28, 2020
4.
the day has finally come~ pic.twitter.com/lrLd1VcLJe

— Claire Shaffer (@claireeshaffer) April 1, 2020
5.
Text from mom. I see nothing unreasonable here. pic.twitter.com/Oaz90AmQ4H

— Dr. Glaucomflecken (@DGlaucomflecken) April 1, 2020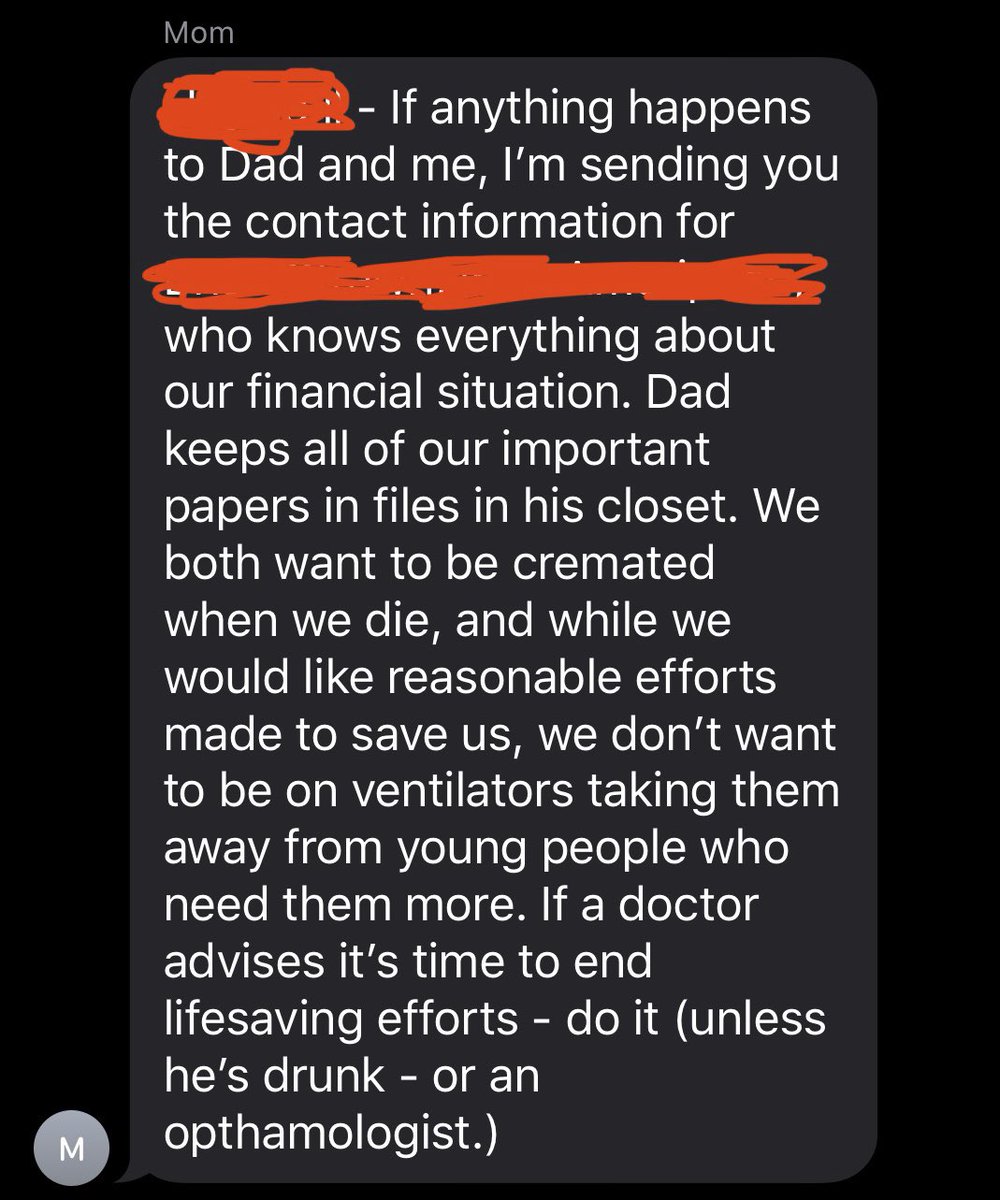 6.
ominous text my dad just sent to my mom & I pic.twitter.com/JD9KZXAmhR

— Liz (@therealLiz____) March 25, 2020
7.
my dad was sad i didn't think it was safe to go home and see him, so instead he is having me send him photos of every shitty meal i make and hyping them up pic.twitter.com/33k5b3fsm9

— rachel (@BUGPOSTING) March 29, 2020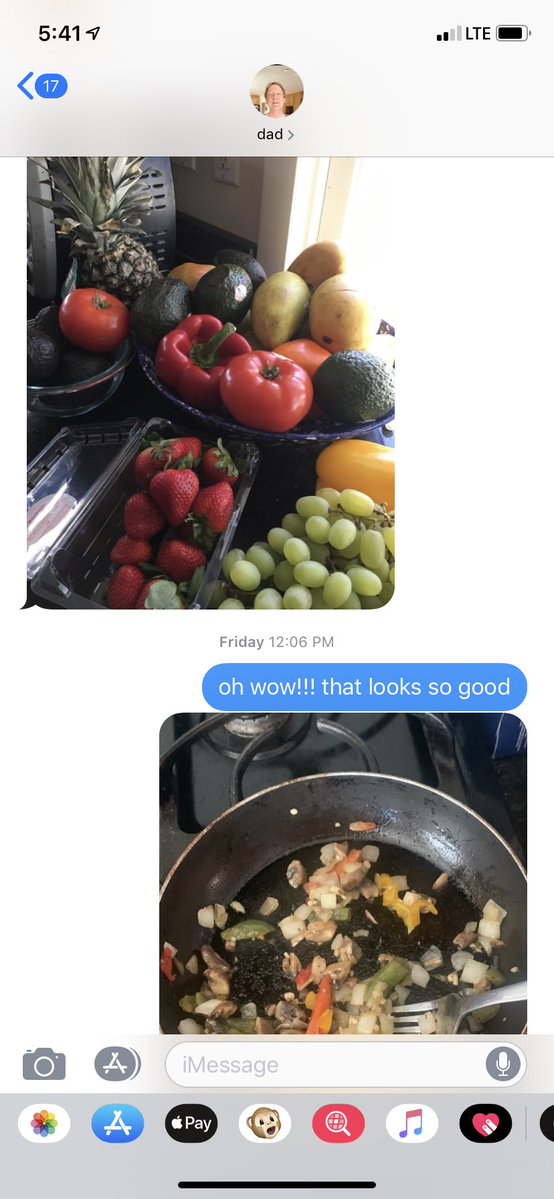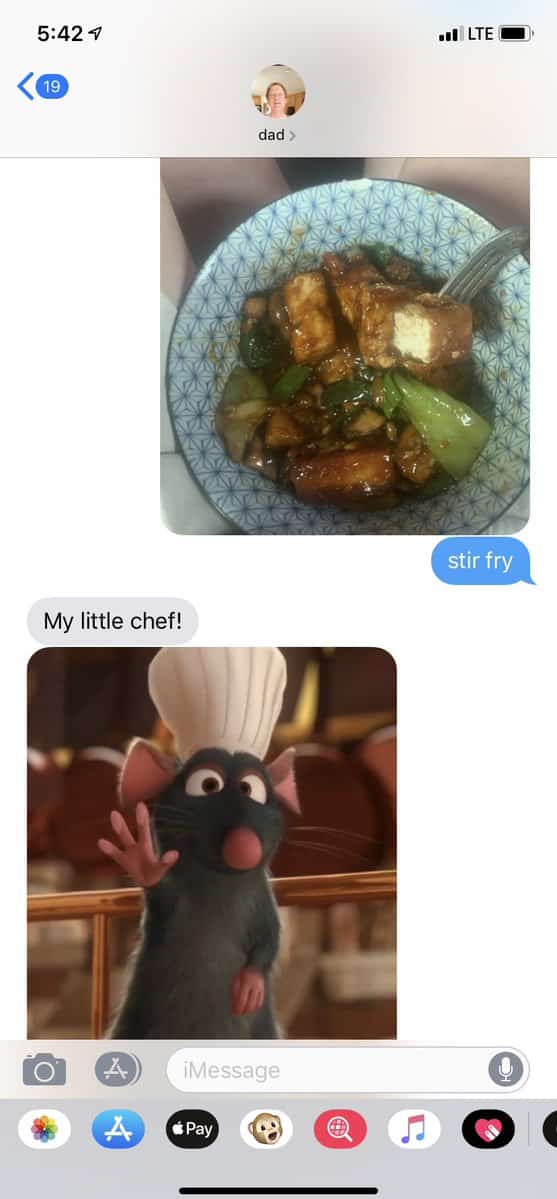 8.
Also if your mom doesn't demand a response to her text messages is she even your mom pic.twitter.com/T2Wr1ipw35

— feminist next door (@emrazz) March 30, 2020
9.
i am trying too mom pic.twitter.com/NZrOCDiqmy

— gina koko🌸 (@kokoinkorea) April 1, 2020
10.
My 71 year-old mother just discovered text dictation pic.twitter.com/feXoxUE2oA

— Jessica Valenti (@JessicaValenti) March 27, 2020