Everyone gets embarrassing and funny texts from their parents from time to time, texts that make us cringe and wonder, "who raised me?"
While mortifying parents are pretty damn relatable, knowing that celebrity parents are just like ours—and that celebrity parents text just like our parents— is honestly a little comforting.
1. Michelle Obama's mom, who can't remember much.
2. Hilary Duff's mom who is still trying to get her to share.
I won't share the 3 dozen mini cupcakes that came to my door this morning mother. I won't pic.twitter.com/UVQbRVhp62

— Hilary Duff (@HilaryDuff) September 28, 2016
3. Zendaya's mom who is a savage.
Thanks mom😂😂😂 @clairemaree64 pic.twitter.com/sNCrrbOikj

— Zendaya (@Zendaya) May 10, 2016
4. Like, really a savage.
Why is my mother like this??😂😂😂@clairemaree64 pic.twitter.com/UdM6WLhegG

— Zendaya (@Zendaya) July 18, 2017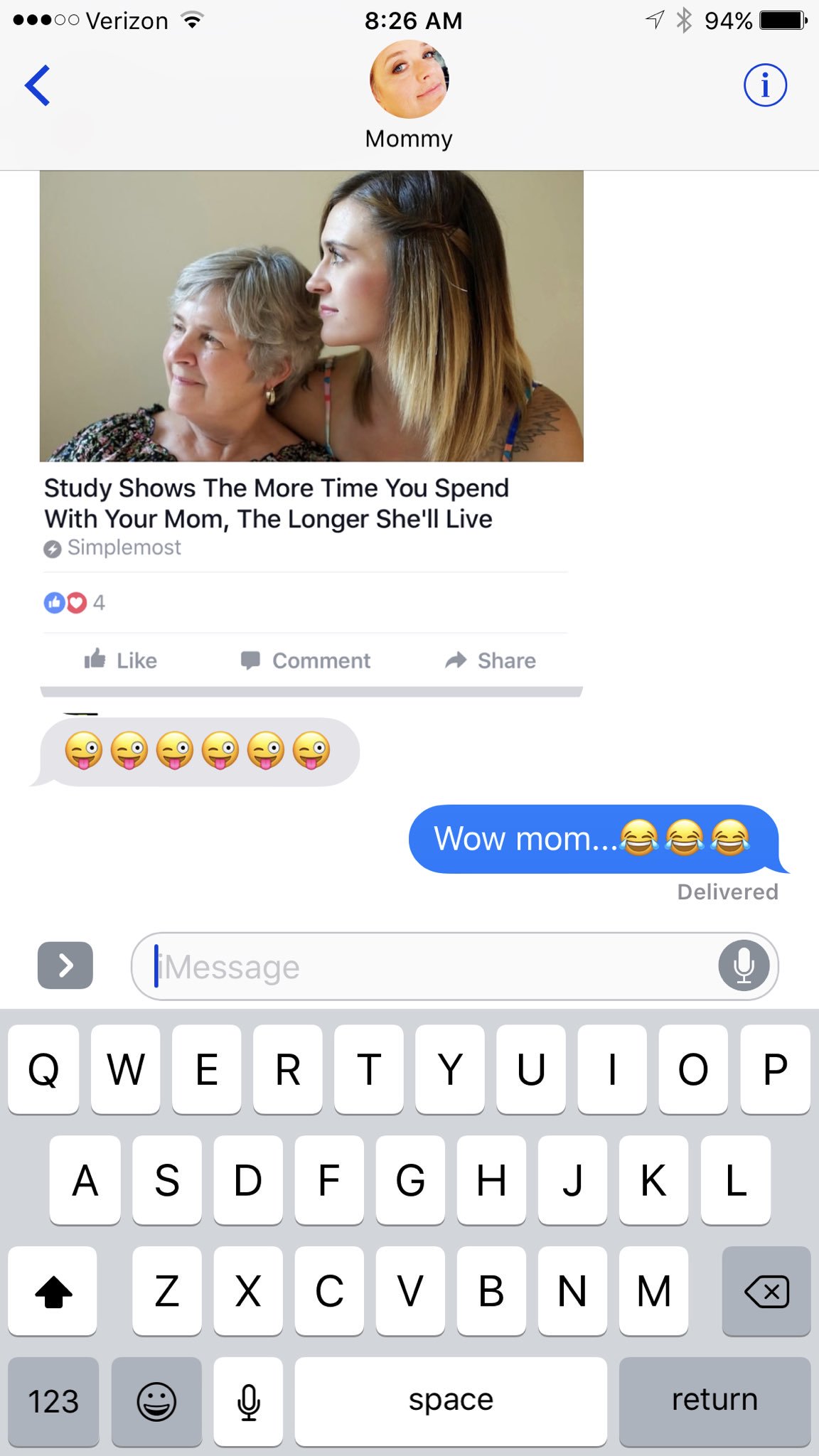 5. Ariana Grande's grandma who was just figuring out how to use an iPhone.
omg pic.twitter.com/Bb9B7kZzOE

— Ariana Grande (@ArianaGrande) April 28, 2017
6. Grayson Dolan's adorable grandpa.
I woke up to this cute ass text from my Grandpa this morning 😭 as if I wasn't already excited enough to be a Dad one day pic.twitter.com/HyxseAmSCl

— Grayson Dolan (@GraysonDolan) September 11, 2019
7. Maisie Williams' mom, who is truly in love with Andrew Garfield.
love my mum so much lmao pic.twitter.com/6bgw4VldXd

— Maisie Williams (@Maisie_Williams) January 8, 2017
8. Gwyneth Paltrow texting Apple—who is straight in her damn ways.
9. Grace Helbig's mom who has a way to finalize world peace.
My mom texted this to me & my brothers earlier today. What would normally be a cliche 'mom text' is now such a valuable human guideline. pic.twitter.com/jIgNaMhroK

— Grace Helbig (@gracehelbig) August 17, 2017
10. Joey King's argument with his mom about their love for pasta.
https://twitter.com/JoeyKing/status/1026304416188493824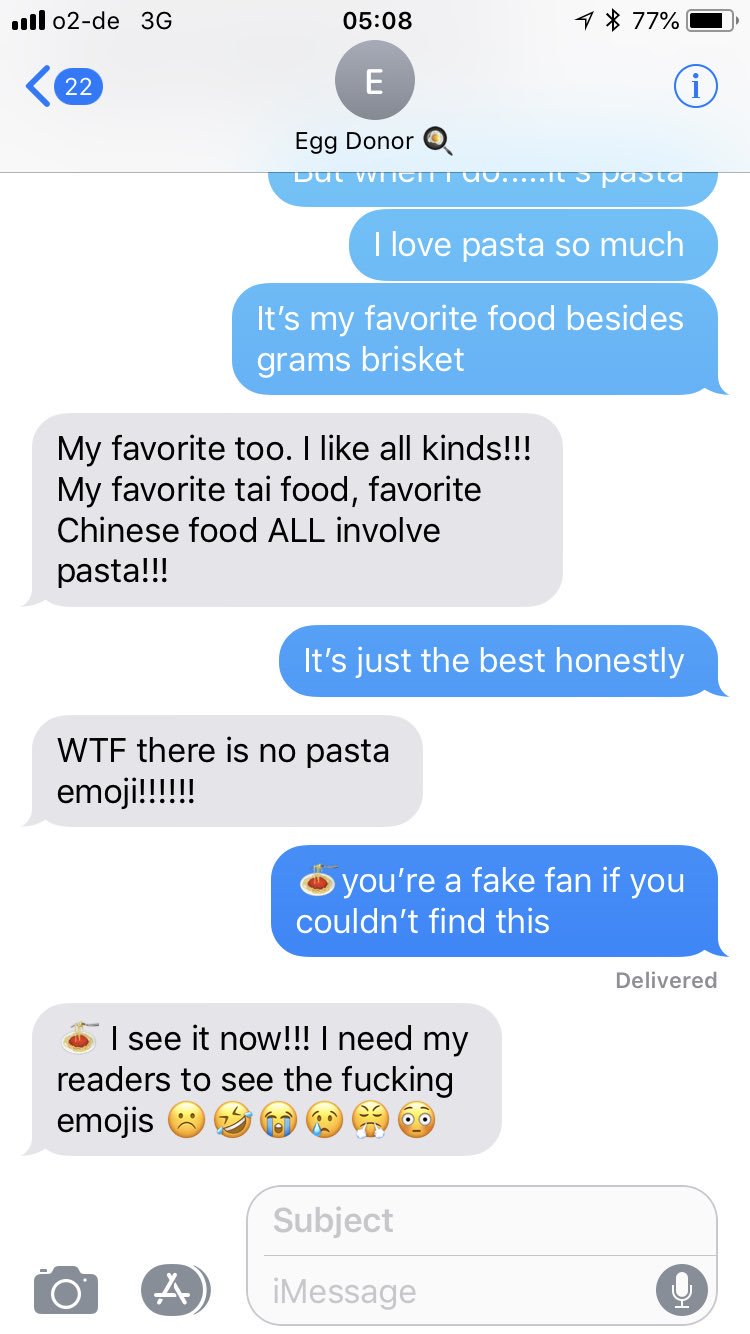 dad is thrilled! pic.twitter.com/n00AHqOVbz

— chrissy teigen (@chrissyteigen) July 12, 2018
12. Seth Rogen's mom who's just trying to make the technology work.
— Seth Rogen (@Sethrogen) March 16, 2019
13. When Erin Foster's dad, David Foster, roasted her.
14. Reese Witherspoon's mom who was overly supportive.
15. Mandy Moore's parents, who obviously support her career more than anyone else in the world.
16. Olivia Munn's mom who believed the tabloids almost too much.
https://www.instagram.com/p/BAdBzPNsmfb/?utm_source=ig_embed
17. Miranda Cosgrove's mom who is a whole mood.
18. And finally, Lil Nas X's dad who is #DadGoals.
my dad calls or texts me after every performance/ appearance just to say i killed it. i love this man so much.

— nope (@LilNasX) May 9, 2019
More funny texts from parents: