Your wedding day is undoubtedly one of the most important and memorable days of your life. As you plan your big day, you may find yourself torn between making it exactly the way you want it and ensuring that your guests are happy and comfortable.
It can be a difficult balancing act, but with some careful planning and consideration, you can create a wedding day that reflects your personality and style while also keeping your guests happy and engaged.
Recently, Tiktoker Rachel Romano posted a viral video regarding this very subject. When she posted her 6 Wedding Rules she expects all wedding guests to follow, people were quick to label her a "Bridezilla."
She broke down the rules as follows: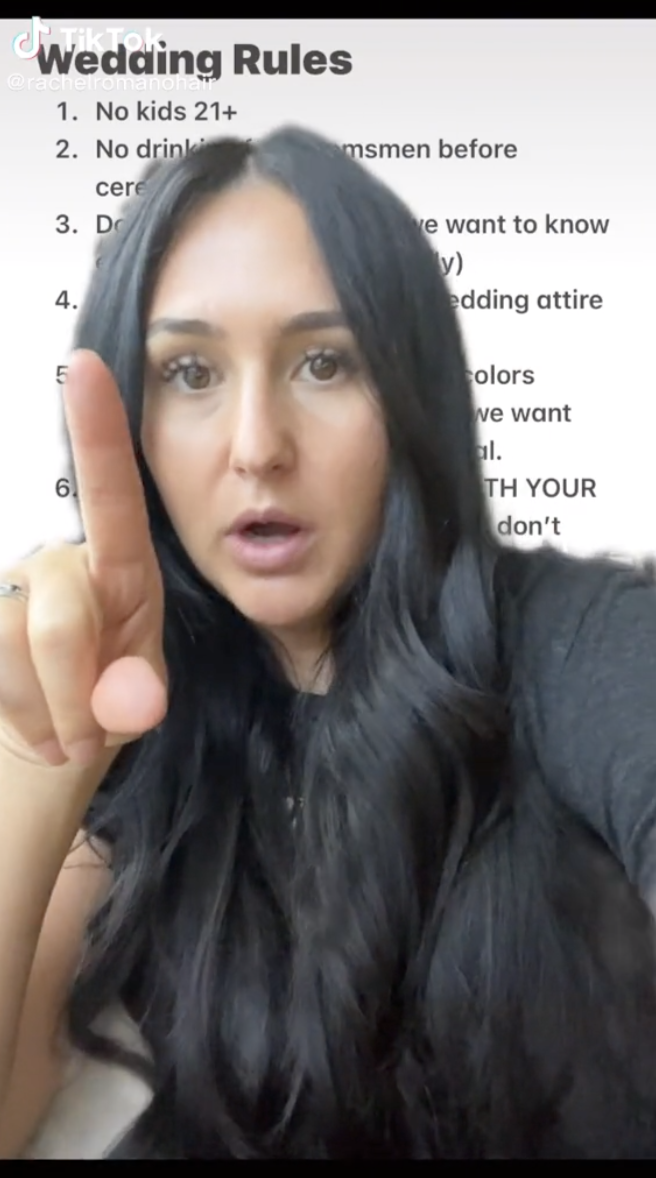 1. No kids. 21+
"People asked us left and right if they could still bring their kids but we said no, we didn't want the liability. There was the lake on the property we had our wedding at, it just was too much. No kids, weddings aren't the place for kids."
2. No drinking for groomsmen before the ceremony.
"Just wait, it's a 30 minute ceremony max, just wait till the reception."
3. Do not ask to bring a +1 (We want to know every single guest personally)
"And it's really stressful because you feel bad but also we had 250 people and we have people tugging at us from every side, our parents, the groom's parents, everybody. Everybody wants to bring somebody, sorry. It's the bride's and the groom's day."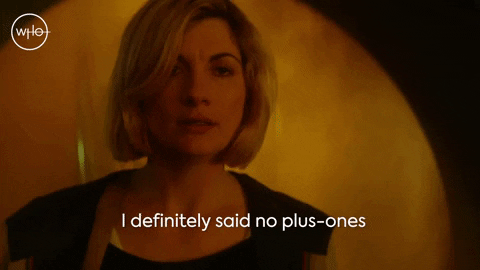 4. Do not wear jeans! Formal wedding attire only.
5. Families stick to the wedding colors provided. Do not make a fuss, we want our wedding photos to look neutral.
"We asked the families to stick to the wedding colors provided and not to make a fuss over it because we really wanted our photos to be neutral and all blend in together and now they look fabulous."
6. DO NOT STAND IN OUR ISLE WITH YOUR PHONES TAKING PICTURES.We don't want them!!!
"Do not stand in front of the aisle with your phone taking pictures. We don't want them. Even if you think the bride and groom are definitely going to want my photos or my videos. We don't want them, we've paid for a photographer."
Now, the debate is whether or not sending out this list makes her a Bridezilla, but it's more complicated than that. Seems like it isn't so much the rules, but the way they were delivered. It's important to have your special day be special to you, but how special is it really going to be if all the guests are mad?
People in the comments gave their verdict.









What is your verdict on this? Is she being a Bridezilla? Or are these very reasonable rules? Let us know your thoughts in the comments.