These McDonald's employees recently lived out everyone's dream when the entire staff quit during a shift.
Good for her.
TikTok user @zoey.isback uploaded the amazing use of teamwork to the app, and their post went viral for its drama.
The video received 9.5 million views and 1.5 million likes. Within one day
The video pans over a note (on crumpled up paper, adding to the mass exodus' *essence*) that says "When everyone quit unexpectedly at the same time."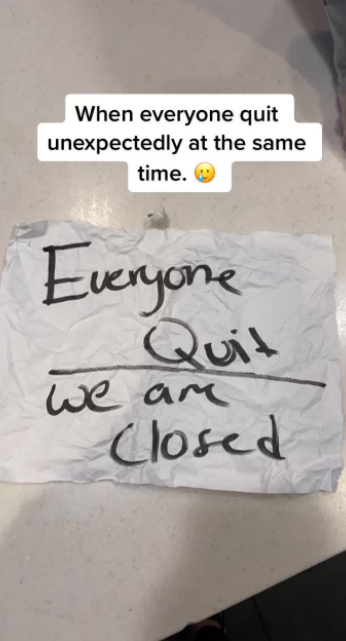 The video was cleverly paired with Mitski's track "Nobody."
Get it?
It then showed one of the McDonald's screens behind the counter, with no employees to look at it.
The camera — very quickly — pans across the restaurant, which shows customers in line… with nobody to take their orders.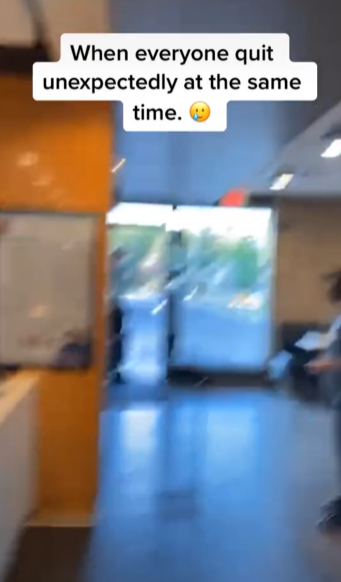 In the comments, Zoey clarified that the mass resignation wasn't because of the pay. The staff was tired of working in a toxic environment.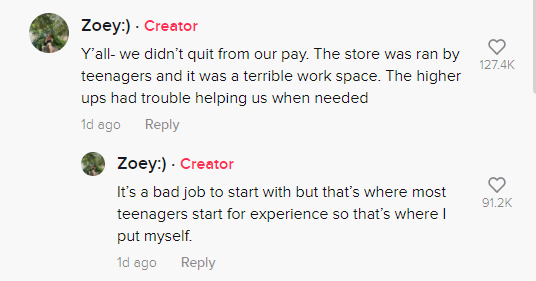 Many people in the comments cheered on Zoey and the other employees for not putting up with a bad work environment.
And, by the looks of recent trends, Zoey's TikTok isn't going to be the only one.
Currently, fast food restaurants — including McDonald's — are going through a serious worker shortage. To make up for it, these chains have cut workers' hours and many have closed their dining rooms. No word on whether they plan to offer full health benefits and a living wage as part of a solution. We will see!