A homeless teenager started posting under the name @randomhomelessguy2 just a couple of days ago, and his two videos have millions and millions of views already.
People are astounded by his ability to cook meals with the barest ingredients and tools. The first one shows him making a meal of spaghetti, tomato sauce, and chopped hot dogs.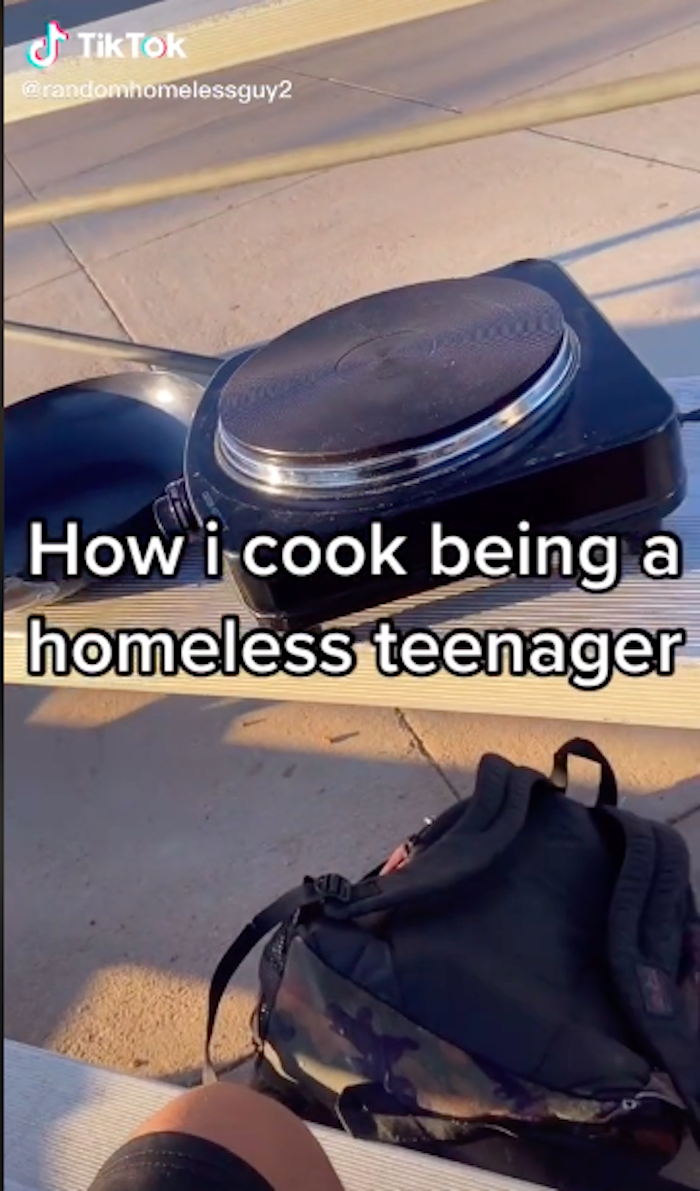 He owns a small hotplate, and a pot to boil water in, and gets that water from the park fountains: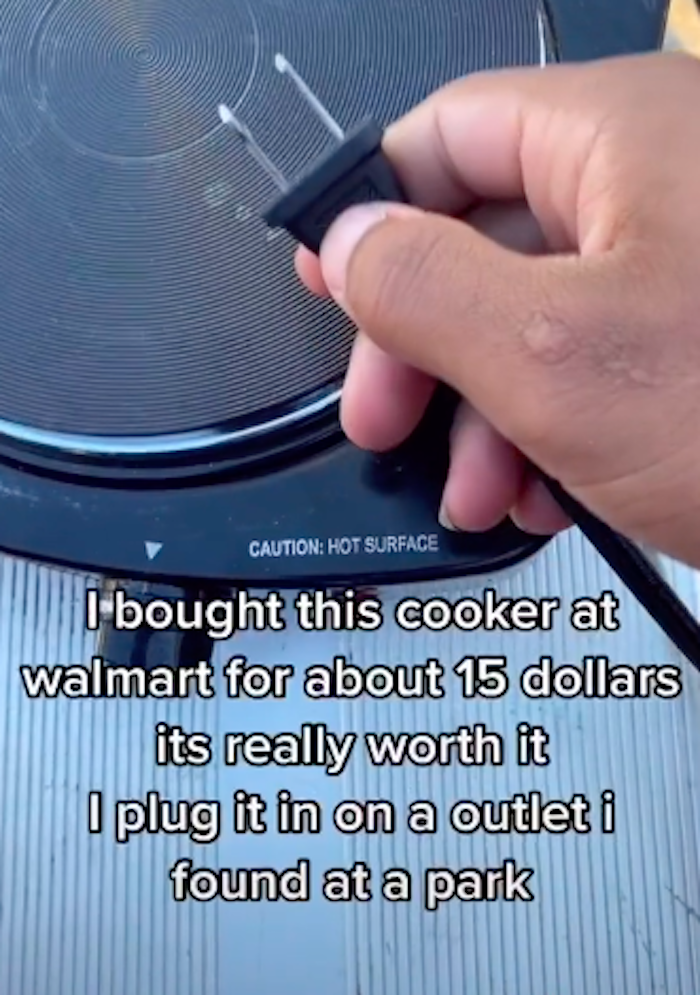 He explains what each item cost, about a dollar per menu item: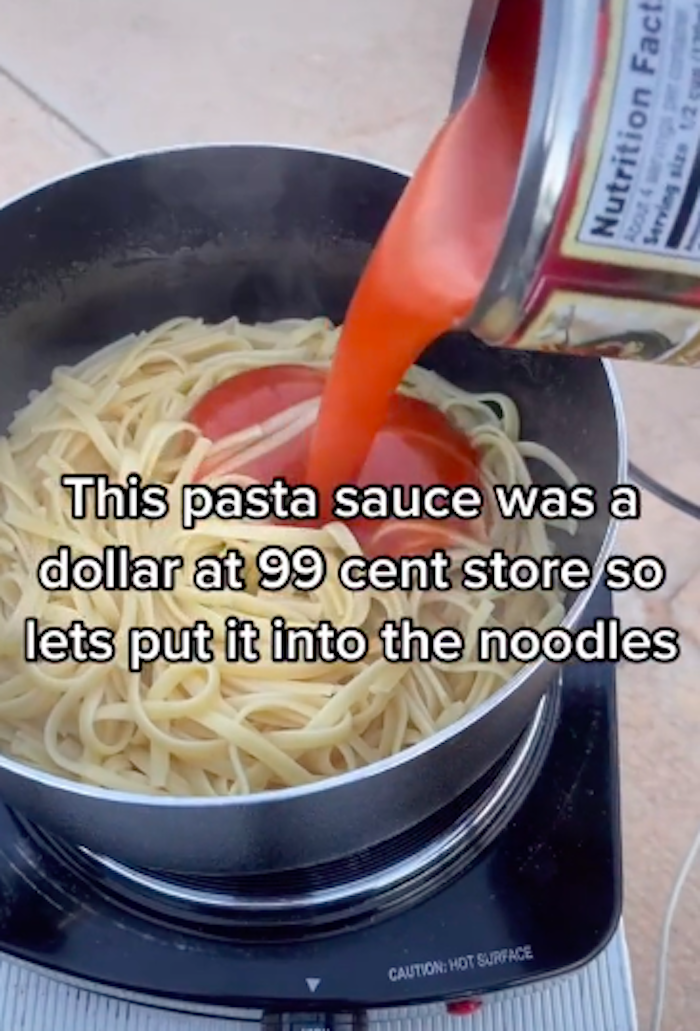 In his second video, he writes that he only had a budget of $1.25, so he went to Walmart and bought a loaf of French bread for a dollar, which he split with his mother. He also made ramen noodles from packets he says he's been carrying for a while, and combined them into a noodle sandwich: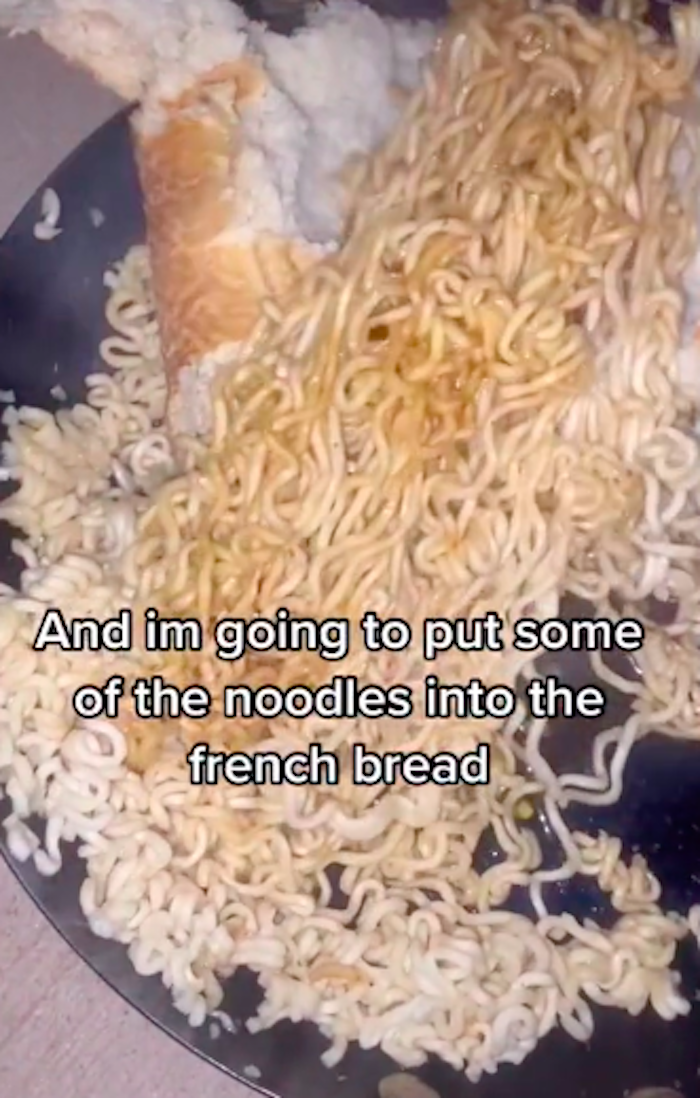 The comments are filled with people applauding the teen's ingenuity, but there are also a lot of weirdos who think the fact that he has a hot plate and a phone means he's homeless "not poor."
Truly, the bar for human decency is in hell. No teenager should be living on the street. This kid's ability to survive might be admirable, but should not be necessary.
There are people who have offered him money or to start a GoFundMe, which he has refused in a top comment on his first video:
If this teen is added to TikTok's creator fund, he could potentially make money just from people viewing his content. So watch them: