Clara Guillem, 24, of Nashville, TN, has become a body confidence power player to hundreds of thousands with her videos on TikTok and Instagram. And for great reason.
Her recent videos on TikTok showcase her in the same outfit before and after a meal. (Scroll down for full videos)
"I remember I was in the car driving somewhere and I started thinking about how people only show outfits when they feel like their stomach is flat," Guillem said to Bored Panda. "I was thinking about a video I saw that said people see a flat stomach as an accessory and decided it would good to show how cute outfits are still cute after you nourish your body!"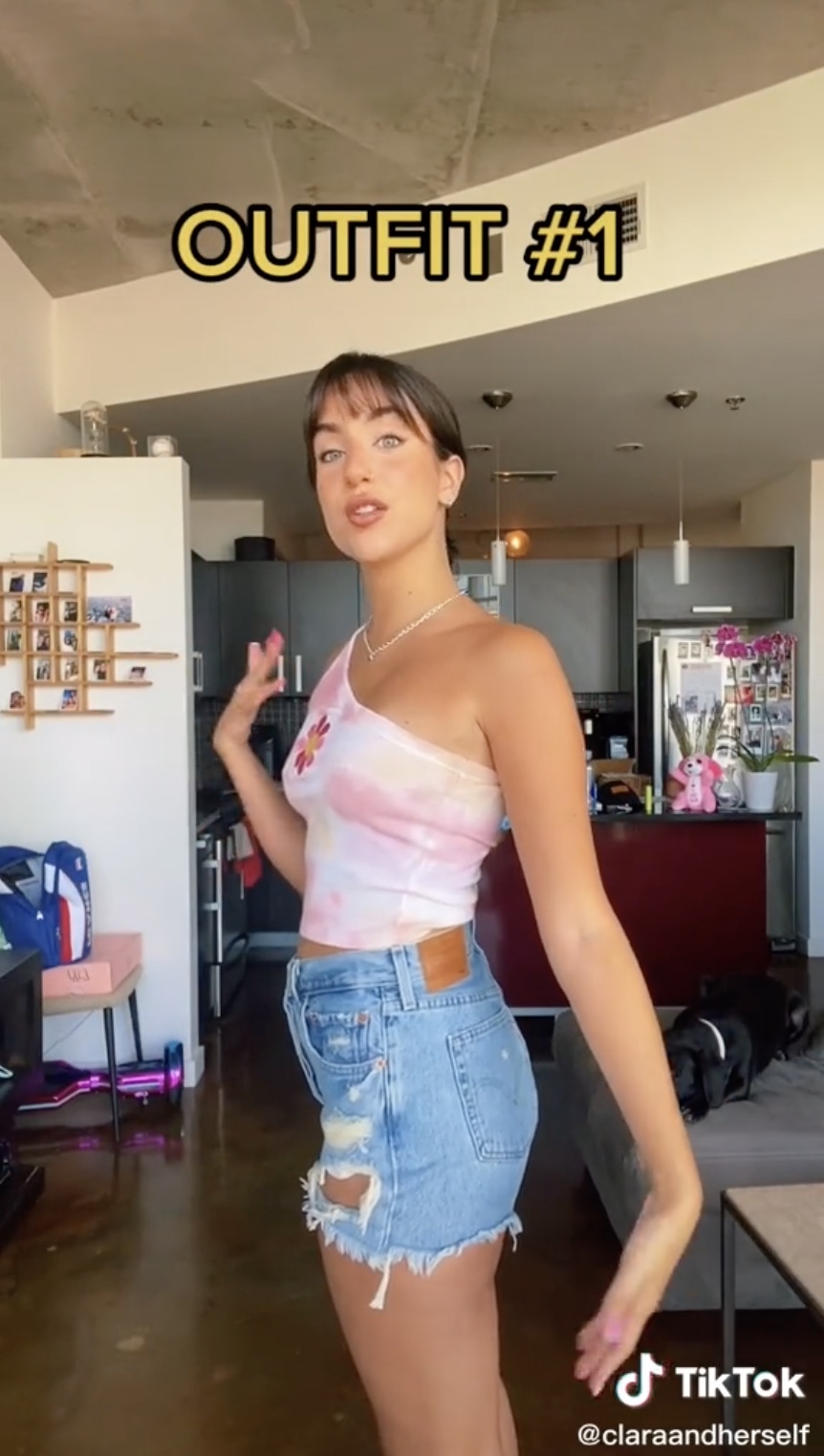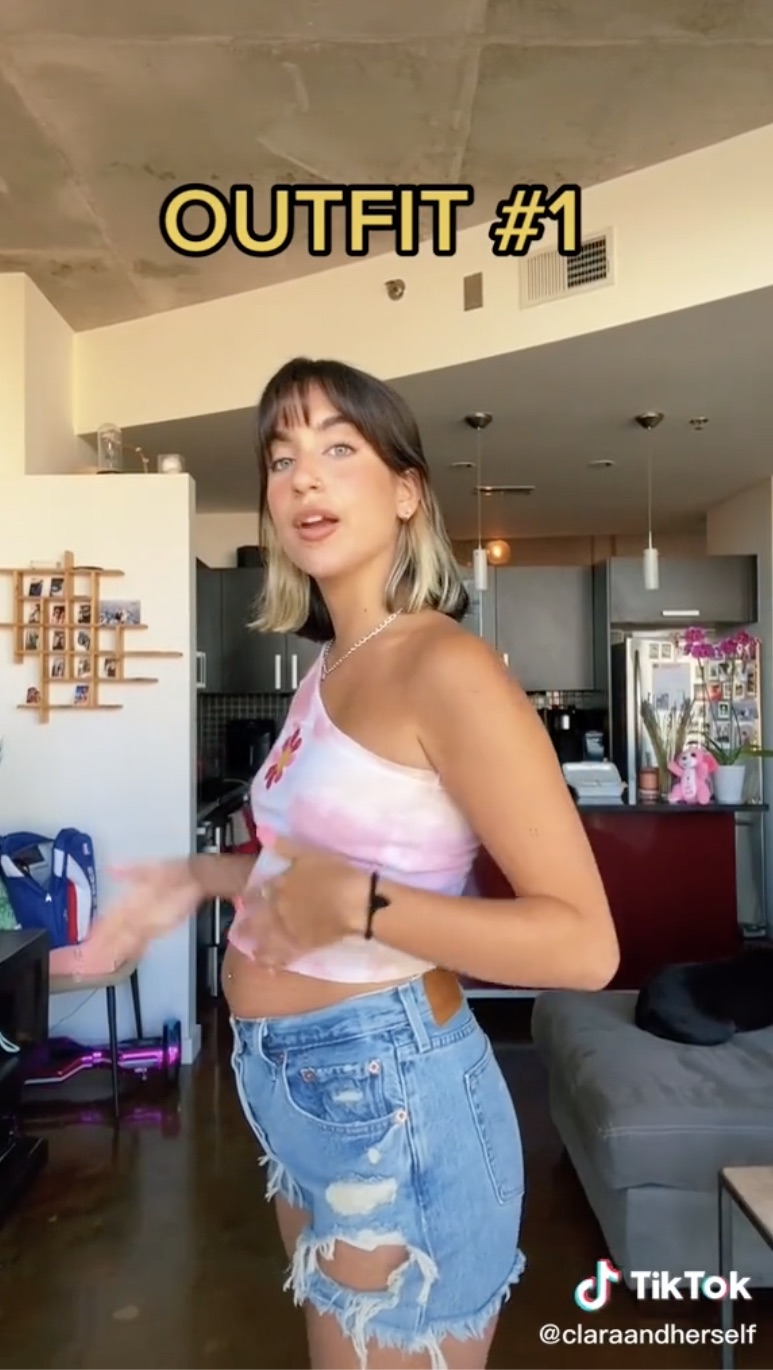 This is so cute and I'm fine as hell, obviously, but my appearance is the least interesting thing about me. I have so many other amazing qualities, but those are suppressed when I'm hangry.

I make these videos because a lot of people avoid eating just to prevent this, which is normal and should be celebrated. Woooo, party in my belly!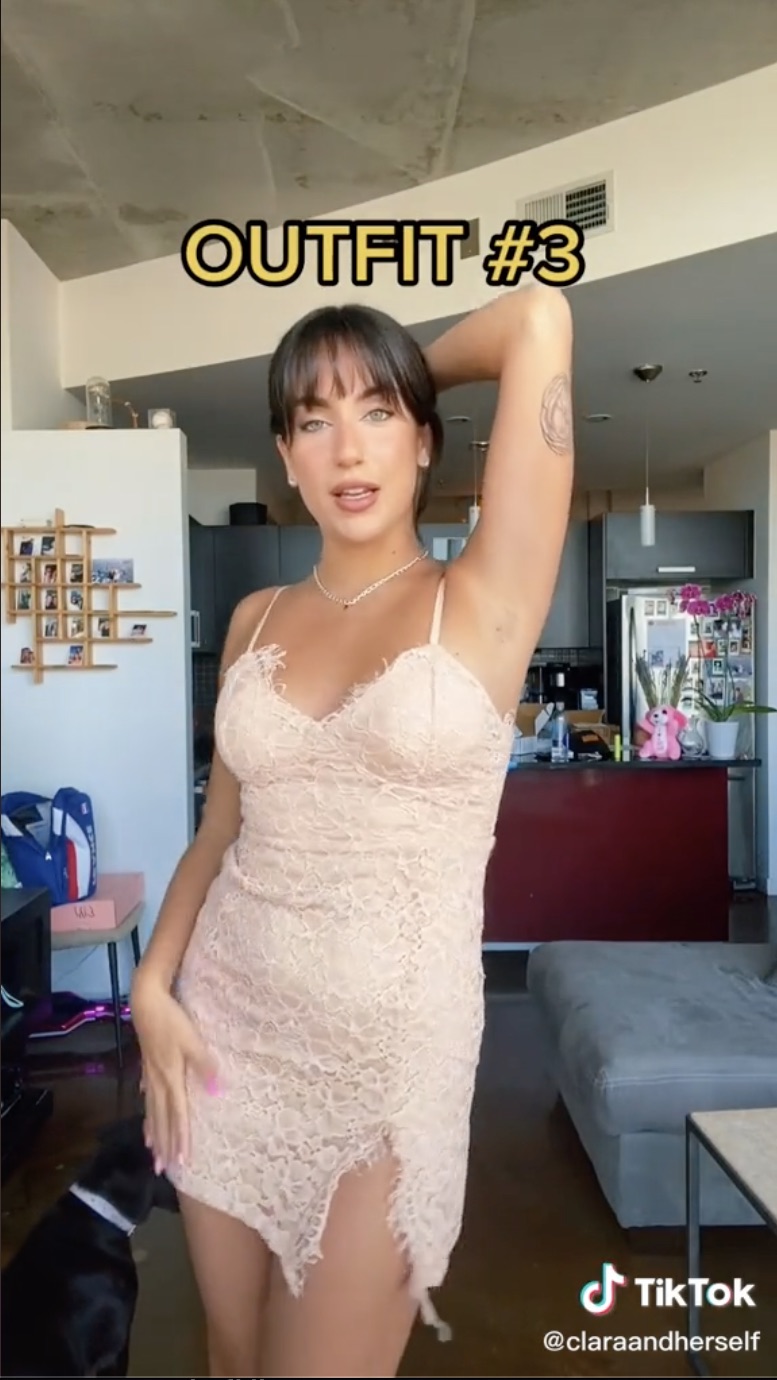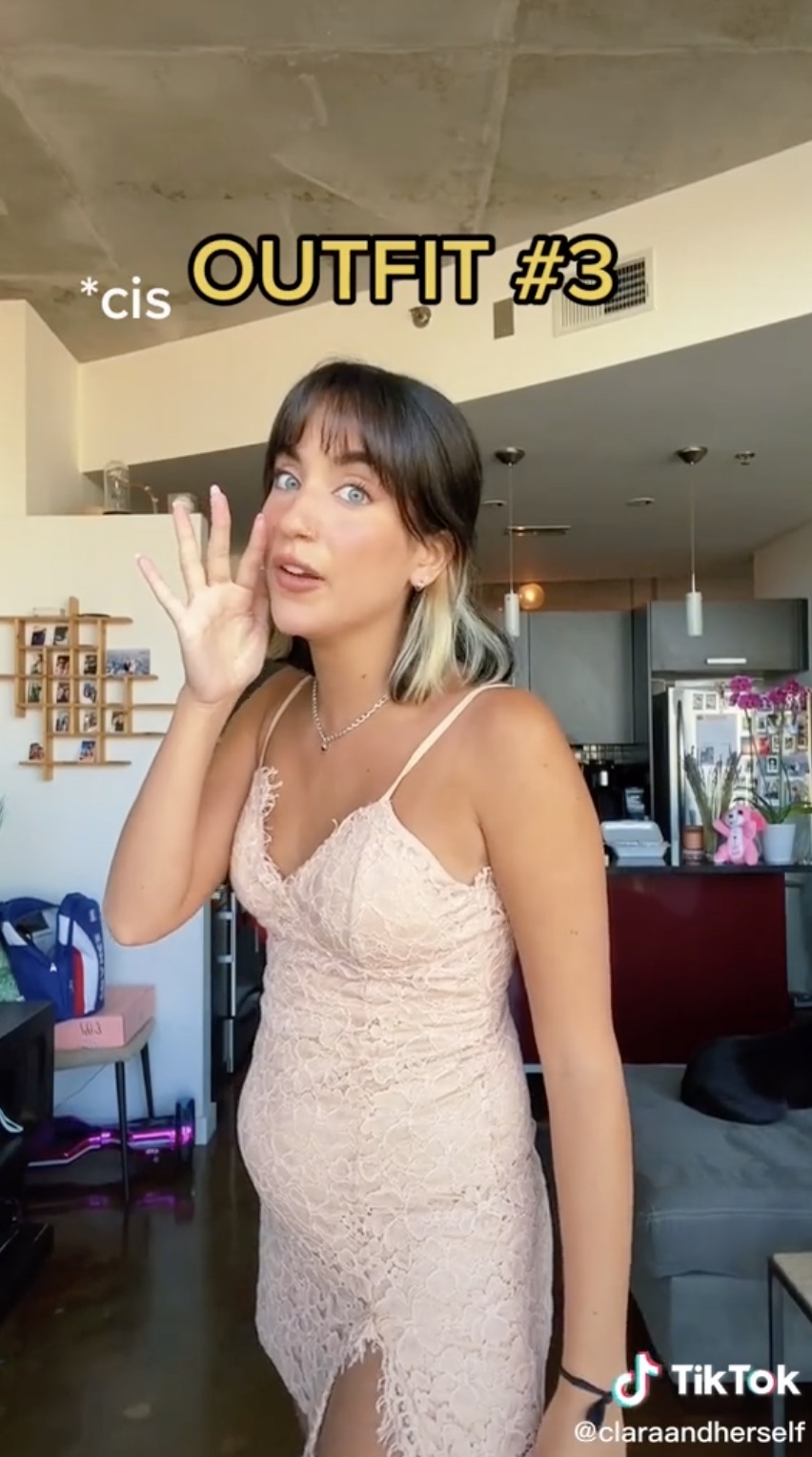 "So feminine," she jokes, wiggling her bum. But then she lets us in on a secret: "Women bloat more than men."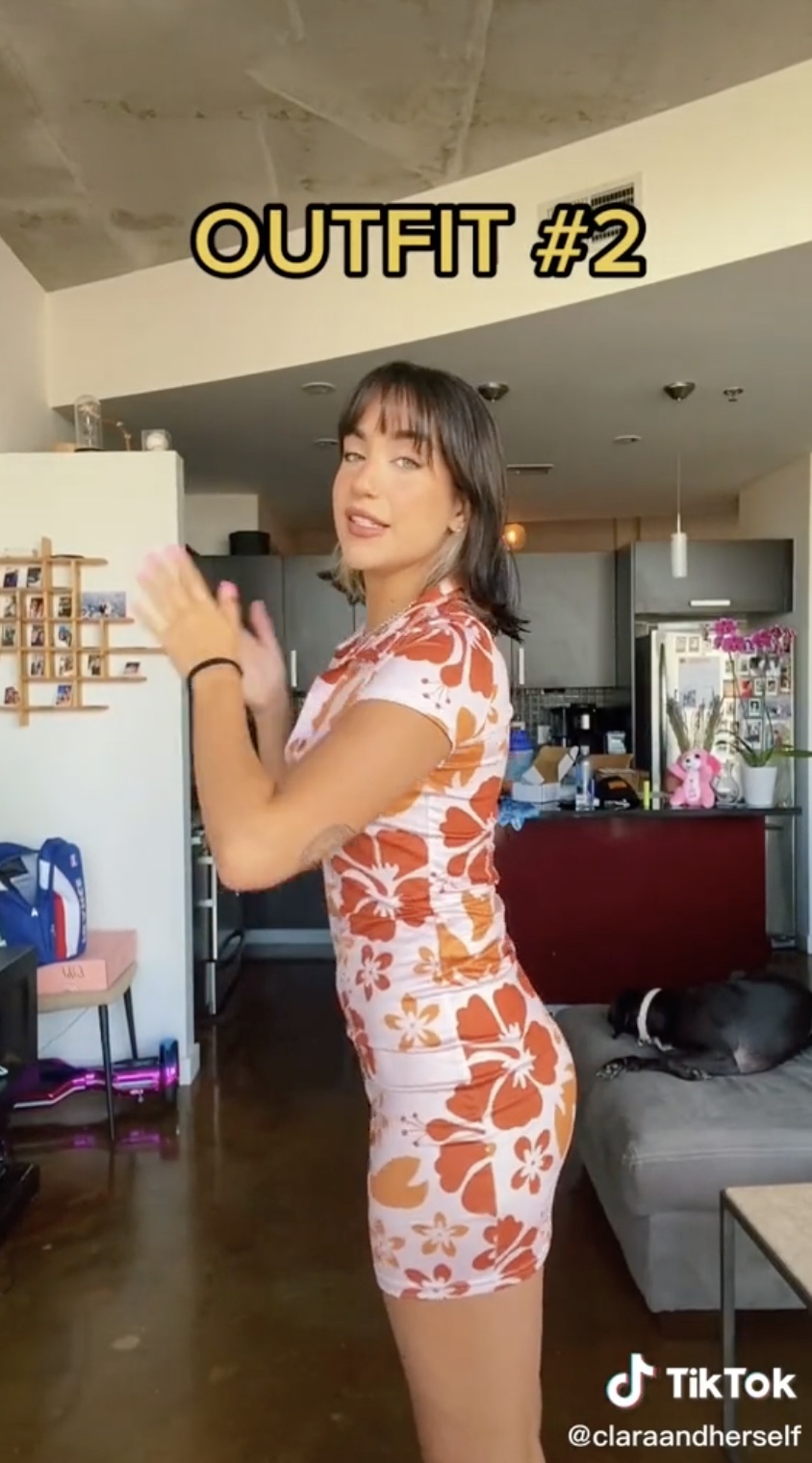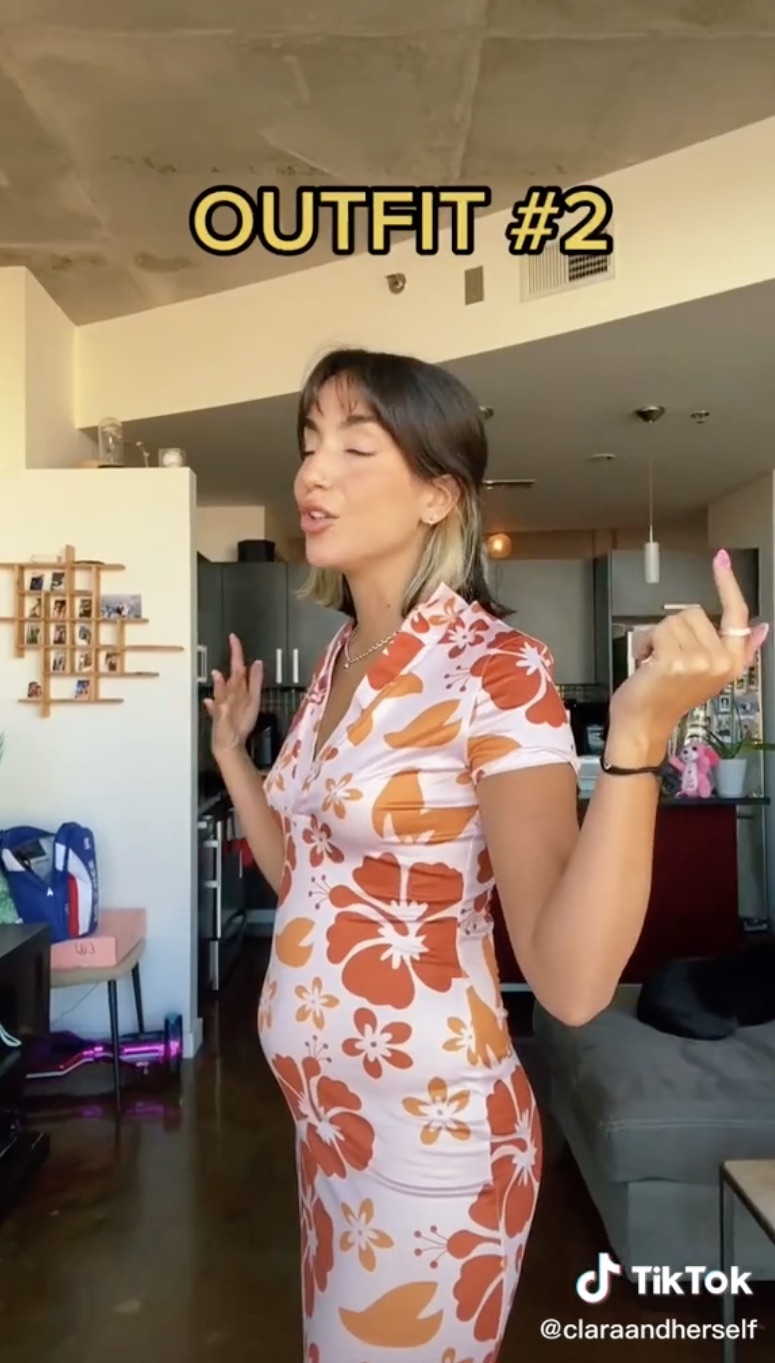 She says that watching these all the way through is a first step to self love.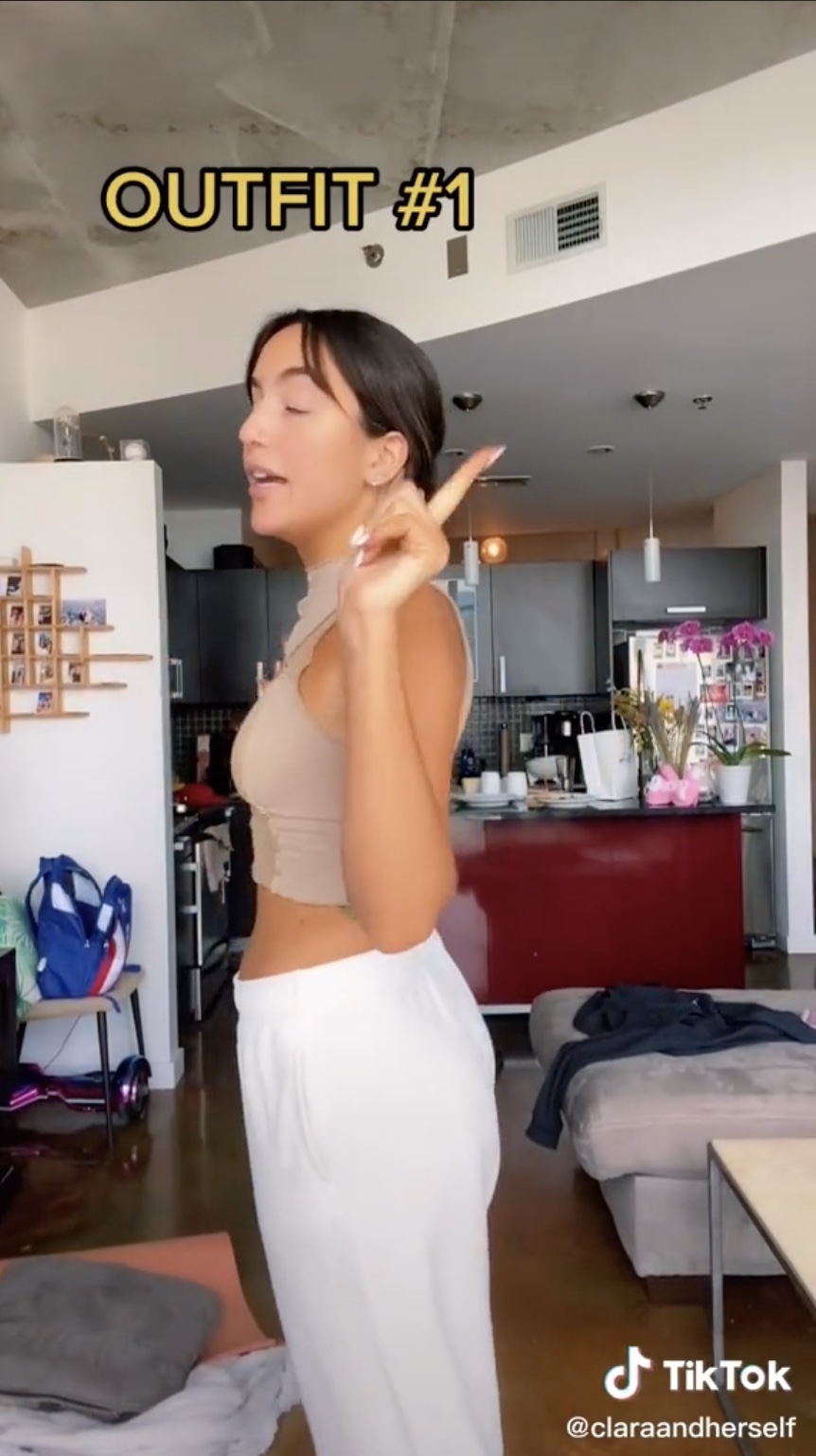 "Mmhm," she says. "Ten outta ten." After the reveal? "Eleven outta ten."
Guillem is incredibly confident, which is super inspiring and it's great that she wants to pass that along because — apparently! — that attitude is contagious.
In 2017, associate professor at the University of West England Amy Slater published a study of 160 female undergrads viewing "fitspiration", self-care quotes, or a mix of both. Anyone watching only "fitspo" scored lower on self-compassion. People watching the kinder material were also kinder to themselves!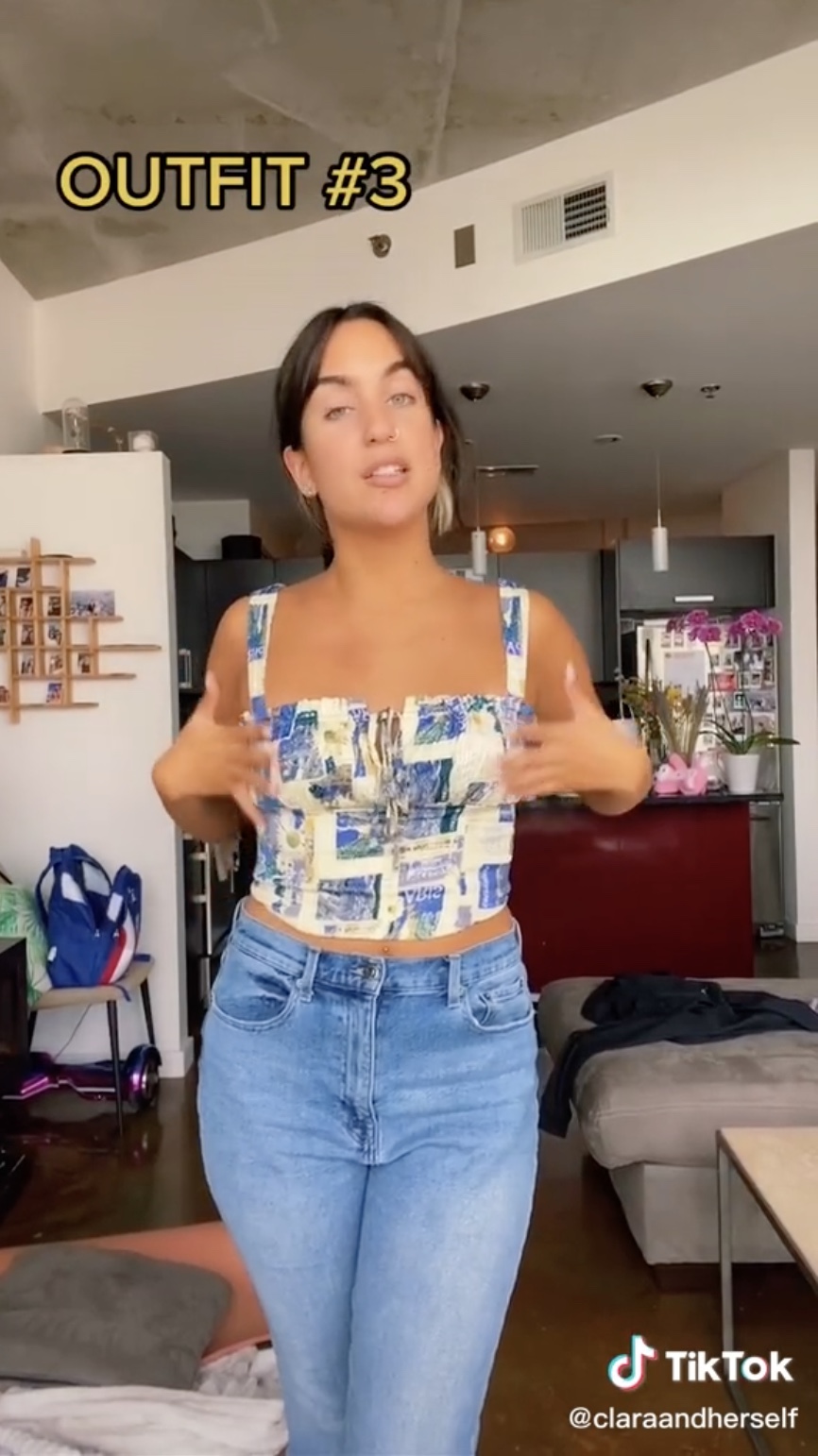 She says, "I read a quote today that said 'you can't live a full life on an empty stomach'…" Love that.
"The relationship I've had with my body used to be the absolute worst it could be," Guillem told Bored Panda.
"It took many years of actively trying to heal to get to this point. It doesn't happen overnight! One main thing I work on is positive self-talk and affirmations. Every time I have a negative thought, I say the opposite out loud."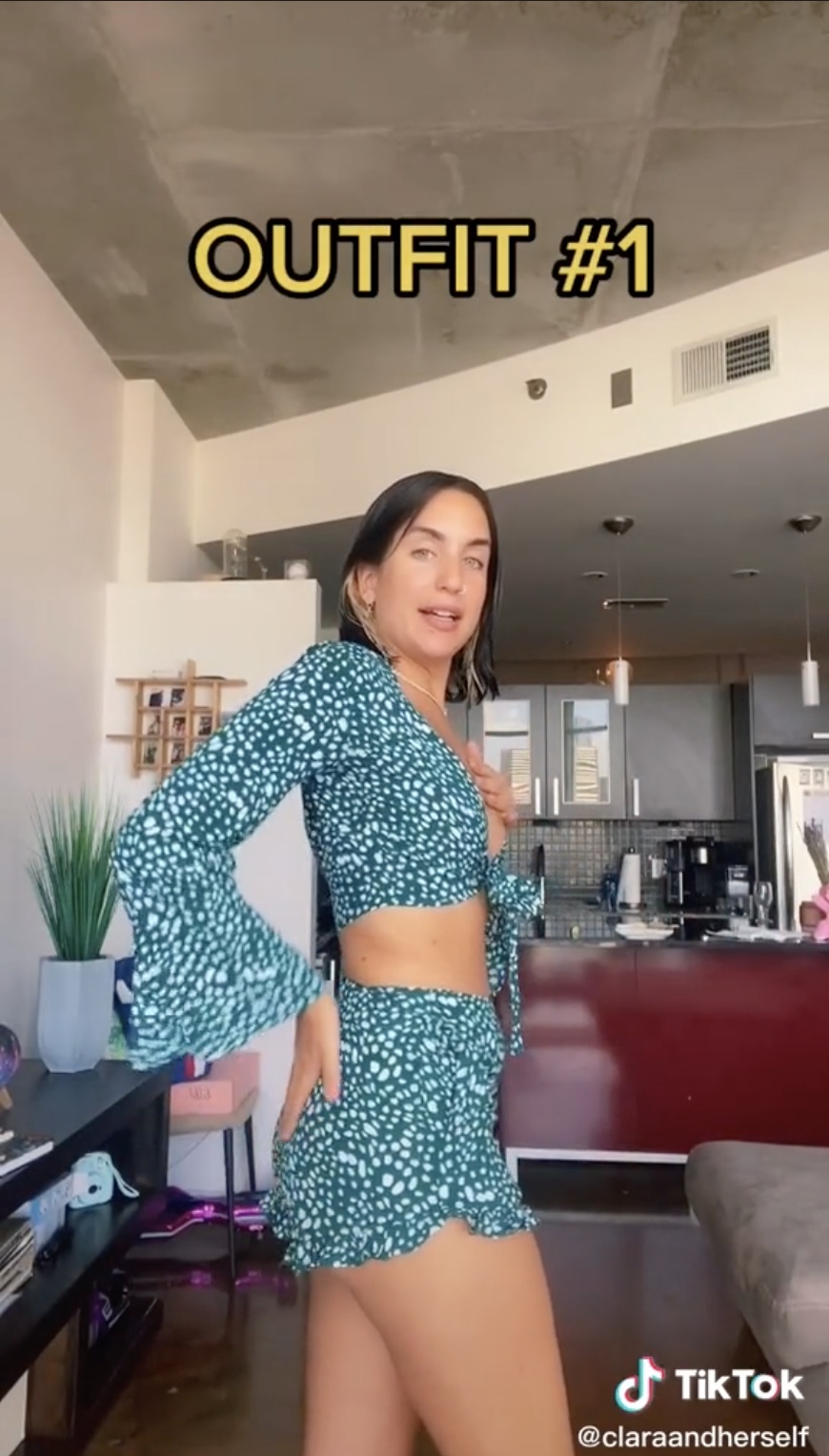 "Thank goodness for tacos," she jives.
In short: be kind to yourself! "The fact that you're willing to start a journey towards self-love is already the first step. It means you're ready to put in the work."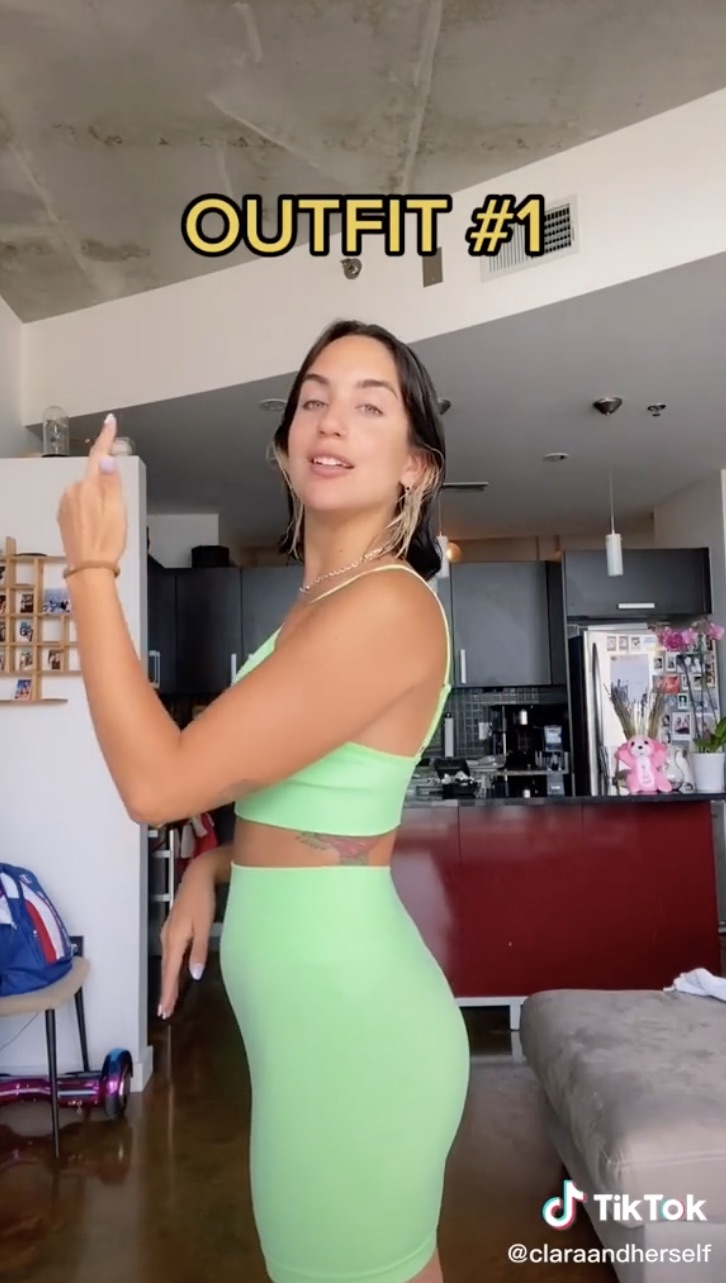 She makes note that her food is good for her soul, her body, and her mind.
"Body positivity exists to give those in marginalized bodies a voice and is a political movement. When referring to content like mine, please use the terms confidence or self-love!" she said.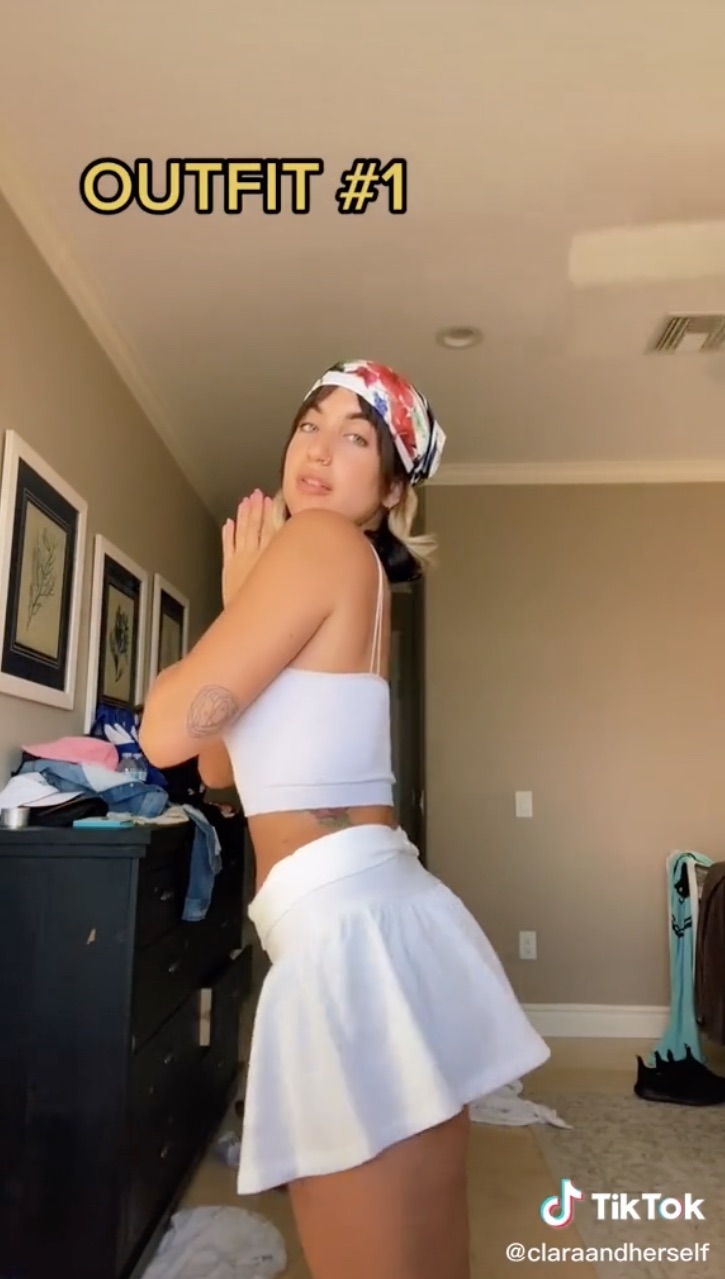 Hey bestie, welcome back to outfits on me before and after I eat. This one's cute, but my ass is like, kind of hanging out. Looking good and feeling good, thank goodness for tacos!