Prison reform activist Jessica Kent knows what being behind bars is really like.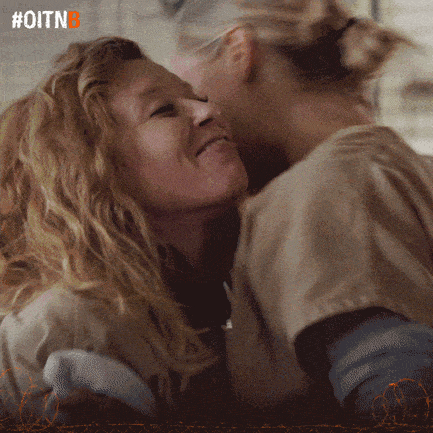 The 31-year-old first landed in prison at age 17 for criminal sales of a controlled substance. After a second stint in jail for possession of meth, delivery of meth, and possession of a gun—this time for five years—Kent started taking her recovery seriously.
She's been out of prison now for seven years and is nine years sober. In that time, Kent has accomplished a lot. She's not only received her Bachelor's degree, gotten engaged, and raised two daughters—but she's become a social media sensation, with 404k YouTube subscribers, 74.3k Instagram followers, and 671k followers on TikTok. Fans love her informative videos about drug addiction, recovery, and the prison experience.
Kent told Buzzfeed that between the ages of 12 and 23, she struggled with drug addiction. Her addiction eventually caused her to lose her freedom, but she wants people to know that recovery is possible (and also awesome).
"I am asked every single day, how I got sober or what kept me sober. In the beginning, my daughter. If getting sober meant I had to love myself, it never would have happened. Over the last few years I truly began to love myself, for me. I started doing all the things I was afraid of. Like…sharing my story. I was always told to leave the past in the past and move on. I was told I had to be anonymous. I was told a lot of crap…by a lot of people. Fear kept me from doing so much. Fear of failure. Fear of judgment. Fear of..everything. I soon figured out that NOTHING great ever comes from staying in our comfort zones and that if I was going to make a difference, I had to let go of all of my fears and insecurities. I'm not going to lie and say that was easy, because it wasn't. It still isn't but because of all of you…I am able to do what I love and help inspire people all around the world," Kent wrote on Instagram.
On TikTok, Kent reveals what her prison experience was like, no-holds-barred. Here are some of her most fascinating stories.
1. Tampons? Forget about it. The Arkansas prison refused to give the inmates tampons.
"So, I was serving time in a prison in Arkansas and that prison did not want to give women tampons. So, they would give each woman 2 or 3 pads per day, if you asked for them. But sometimes a correctional officer said "No, sorry, we're all fresh out. Can't get one." And then, what do you do right? So, because they did not want to provide tampons and they would only provide 2 pads in a 24-hour time period, we had to take it upon ourselves to take the pad and turn it into a tampon, which is unsafe, don't recommend, not a good idea. But we didn't know what else to do. So we had to take the outside of a pad, where it's protective from the cotton, and use that as the outside of the tampon, put a cotton in there, wrap it up and make our own tampons, just so that we had period products so that we were not bleeding all over the place. In New York it was a non-issue, we got as much as we needed because blood creates danger for everyone. So yeah, we need a prison reform and we need it now."
2. Giving birth to her daughter, shackled in bed.
"Do inmates get shackled to the bed if they go to hospital while they're in prison? Well, that's a really good question. And they 100% get shackled to the bed. I gave birth while I was in prison and that was the most traumatic experience I've ever gone through in my entire life. And as soon as my daughter was delivered, my legs were shackled to the bed. And I was in prison for drugs, if you guys don't know that. She was born healthy, then she was placed in the foster care. After I got out of prison I worked for over a year to get full custody, I have full custody of her now. But the image of holding my new born baby, with chains and shackles on my leg, is forever seared into my memory and that was the reason why I completely changed my entire life. I looked down and I saw that beautiful baby and those light chains and I just decided, I just knew that I was done. I was never going back to prison, I was never picking up another substance and I now have 9 years sober. It was dehumanizing and terrible and I have PTSD from that."
3. Inmates would make sex toys from carved soap covered in a latex glove.
4. Some women get into sexual relationships with correctional officers.
"Do officers and inmates get into relationship, from a former inmate, let's go! In a nutshell – yes. People that are there for a long time, they are human beings and they get lonely, and they want that intimacy and that feeling from another person. And that definitely happen to correctional officers. I've seen it, most inmates have. And it starts out very small, with a look or a smile, if you walk by them and touch them, which I would never do. I wouldn't even talk to them for toilet paper. But I have seen it happen. And guards take advantage because inmates are in survival mode. We're just trying to have basic hygiene items and food items and we're hungry and lonely. We are starved for affection and attention, and it's a very tough situation on both sides. It's a crime and correctional officers that do that will be charged when they're caught. Cause they always get caught; all inmates see everything, we know what's going on and you will get caught and go to prison because this is essentially rape."
5. For Kent, sleeping in prison was a challenge.
When she was in an open dorm, she only felt comfortable falling asleep when most people were already asleep. When she was in a closed tier dorm with only one other roommate, she felt more relaxed.
6. In Arkansas, Jessica had to work on a "chain gang."
She was forced to be outside in the hot sun hours at a time without water breaks.
7. Prison food left a lot to be desired. Kent talks about one particular delicacy, simply called, "meatwad."
"Prison itself taught me how unfair the system can be," Kent told BuzzFeed. "However, it was in prison that I made my decision to stay sober, go to school, be an entrepreneur, and much more. I began believing in myself by working on myself. It is my hope that sharing my story will help those still struggling with addiction, parole, poverty, or anything I've been through. We are not defined by our past."
Featured image: Instagram