An 18-year-old Georgia woman is facing four-months in a Cayman Islands prison for violating the territory's COVID-19 quarantine protocol for visitors.
According to Buzzfeed News, Skylar Mack broke protocol in order to see her boyfriend, Vanjae Ramgeet, participate in a jet ski competition.
Mack flew to Grand Cayman on Nov. 27, says Mack's attorney Jonathon Hughes. As per the rules in the Cayman Islands, Mack had to self-isolate for 14 days at a residential address upon arriving. She was fitted with a geofencing wristband and issued a cellphone to monitor her movements while she quarantined for the allotted time period.
Instead of waiting 14 days, Mack removed the bracelet two days later and left to see Ramgeet's jet ski competition.
Though Mack tested negative upon arrival, her violation of the rules was considered a serious offense.
The jet ski competition was crowded, and Mack was socializing there for more than seven hours, according to the Cayman Compass. Mack did not wear a mask and she did not have a wristband on. The police were called after event organizers were informed of Mack's breach of quarantine protocol.
18 y.o. Skyler Mack & her boyfriend Vanjae Ramgeet have been sentenced to 4 months in prison after intentionally breaking COVID quarantine protocols while visiting the Cayman Islands.

Skyler removed her geotracking bracelet and they were not wearing masks https://t.co/21fW1lBiDf pic.twitter.com/k0oYQphnL2

— chris evans (@notcapnamerica) December 18, 2020
On Dec. 4, Mack was charged with leaving her home during the mandatory 14-day quarantine period. Ramgeet was charged with aiding and abetting her. The two pleaded guilty and were sentenced to 40 hours of community service as well as a fine of $2,600.
Calling the sentences "unduly lenient," the country's public prosecutor appealed to the Grand Court and asked for stricter sentences. Agreeing, Grand Court Justice Roger Chapple sentenced Mack and Ramgeet to four months in prison, saying that the couple's actions were "borne of selfishness and arrogance."
Mack wrote an apology letter in which she said she had made "the biggest mistake" of her life and had "abused" the privilege of entering the Cayman Islands during a global pandemic.
"My actions spoke of nothing but complete disrespect by disobeying my quarantine rules," she wrote in the letter provided to the Caymanian Times. "I am aware that the Cayman Islands Government has done nothing but dedicate extreme caution to combat the spread of Covid-19, for this the country and its citizens can be extremely proud; I made a mistake, and words cannot express how sorry I am for this."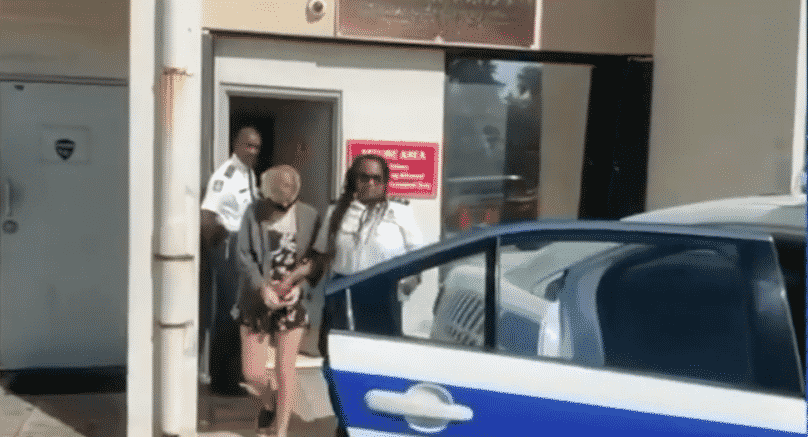 "I had no intentions to harm anyone around me, that was never the intention, I acted without thinking through my actions. I realize now that I was selfish in the decision I made and that it made a lot of people upset, I am sorry."
According to the Today show, Mack's grandmother wrote a letter to President Trump for his help.
On Tuesday, a State Department spokesperson told Buzzfeed that officials are "aware of reports of the detention of a US citizen in the Cayman Islands" but had no further comment due to privacy considerations. Mack's family said she had also been getting hate mail and death threats.
Lead image: Instagram/Skyler Mack and Cayman Compass
More high-quality links you may or may not enjoy: