If you haven't done your Holiday shopping yet, it's crunch time.
Better get your masked-ass out there in those COVID-infested stores and panic-shop your little heart out. Are you a classic last-minute shopper with no idea what to get for the special guy in your life? Well, you're not alone because dudes can be impossible to shop for.
Men only ever want one thing and it's disgusting to think you'd have the money for a PS5 after this year.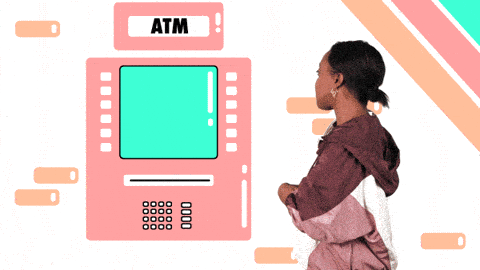 As a member of the last-minute holiday scramble club, Redditor u/magic_neems was also struggling to find something for the man in her life so she turned to the unending wisdom of the people of Reddit and asked:
"What do men actually like to receive as gifts?"
The thread blew up with some semi-helpful hints for those desperate to FINALLY get an answer to this age-old question.
For those looking for gifts their gents will actually like (or guys who don't even know what they want to receive) here are the 21 best gifts for men according to the people of Reddit.
---
1.
"The best gift is something a person wants, but cannot quite justify spending their own money on." –blyat56
2.
"My husband asked for "sweatpants I can wear to the store," house shoes (rubber on the bottom in case he needs to go outside) and cereal bowls that are "bigger than soup bowls". Uncommon Goods and Think Geek have some cool stuff." – haleymcgirl
3.
"Best thing to do: identify a shoddy item I use. It could be a stapler, it could be scissors, it could be a socket wrench set that I just can't find that 10mm. Buy him a quality replacement." –PoissonsRevenge
4.
"I'm a single dad so I buy Christmas gifts for myself from my kids because obviously they want to get me stuff for Christmas but they don't have any money. This year they got me an Xbox Series X, a subscription to Keto Krate, a new electric roasting pan, and immersion blender, and and air compressor." –HiroshiHatake
5.
"As a kid the thought of getting socks as a gift would disgust me, but as an adult, a new pack of socks brings a smile to my face. Same goes for underwear, but different strokes for different folks there." –senoralippysgreencar
6.
"Appliances. Every time I use my waterflosser, air fryee, coffee bean grinder, etc, I think of the giver and remeber them fondly." –phroexx
7.
"For me, pretty much just food. Maybe an item of clothing you really, truly, deeply believe I'd look really good in. Everything else I'd kind of prefer to buy myself because I know what I'm looking for." –Mythnam
8.
"Stuff related to our interests, just like anyone else. My dad got me a nice set of grilling tools this year, and I cant wait to try them out, as grilling is a huge hobby of mine. If he had given the same set of tools to my brother, however, he would have probably re-gifted them. Different strokes for different folks. Learn what your man likes, and give him that." –BrilliantWeight
9.
"For me: I like technology and gadgets mostly. For other people: I have no idea, but you can't go wrong with money." –L3wdB0ss
10.
"If you're asking for something that isn't expensive or out of your control, find something that will make a man laugh." –RealNumber44