Tara Katzchen is a 29-year-old school nurse who has been using TikTok to educate people on basic health practices that she has seen pop up again and again amongst her student population. She also uses TikTok to show of her Fashion Nova fits, because she might as well get some free clothes out of the deal. She currently has over 500,000 followers and her videos keep going viral. In one of her most recent and very popular ones, she dances (in Fashion Nova) for the audience while flashing the most common things she hears as a school nurse.
"Is masturbation dirty or bad for you?"
"How often do I get an STD test?"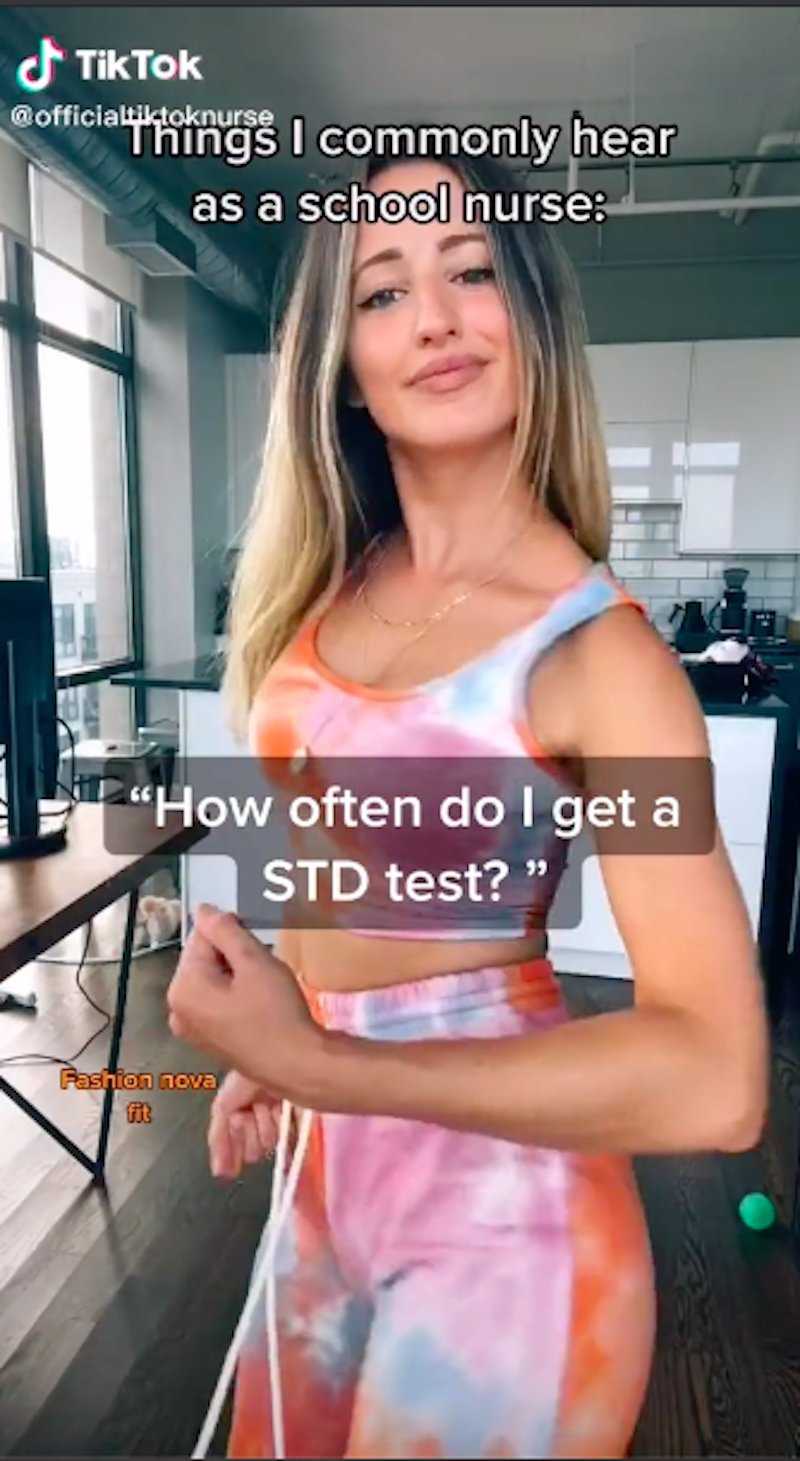 "I'm afraid to ask for birth control"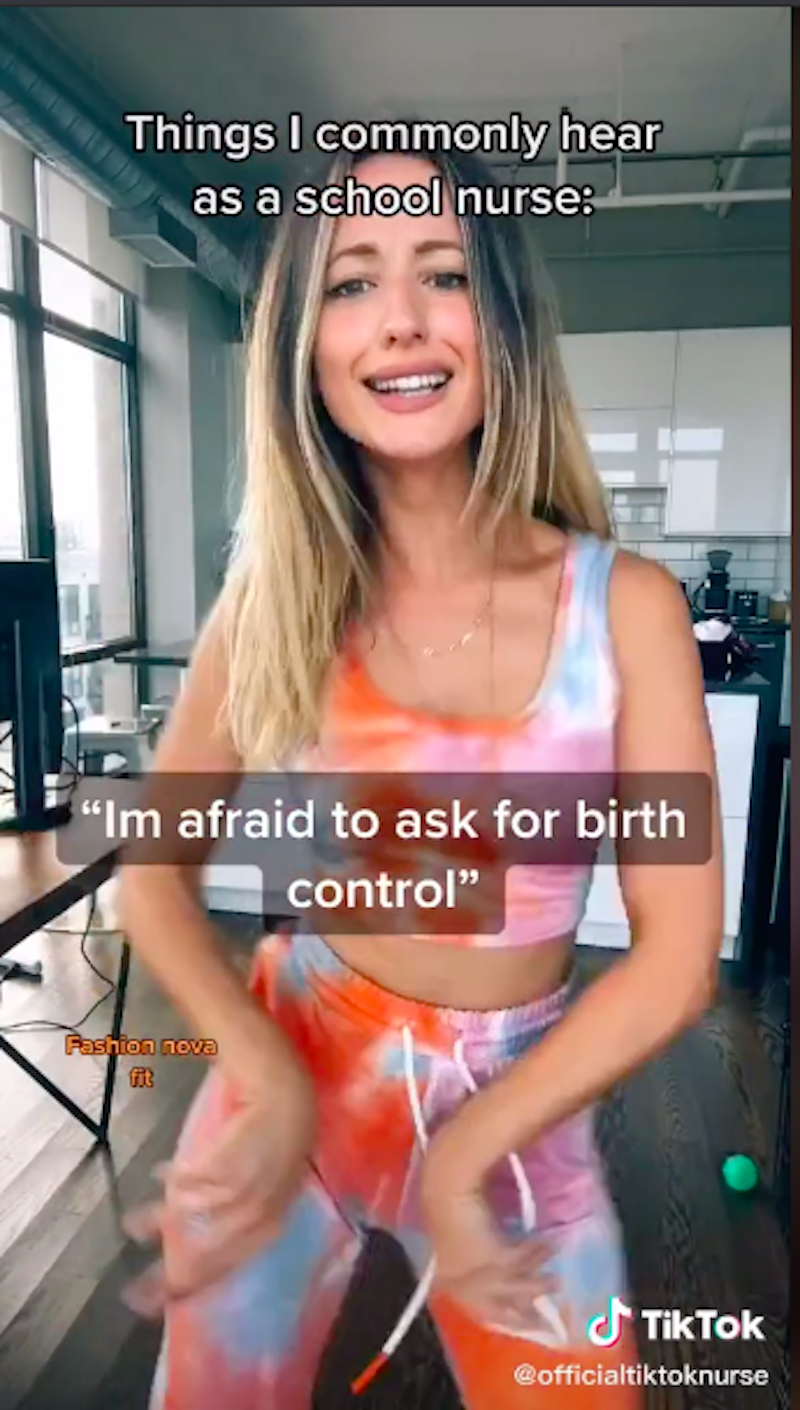 "Is sex supposed to be painful for the first time?"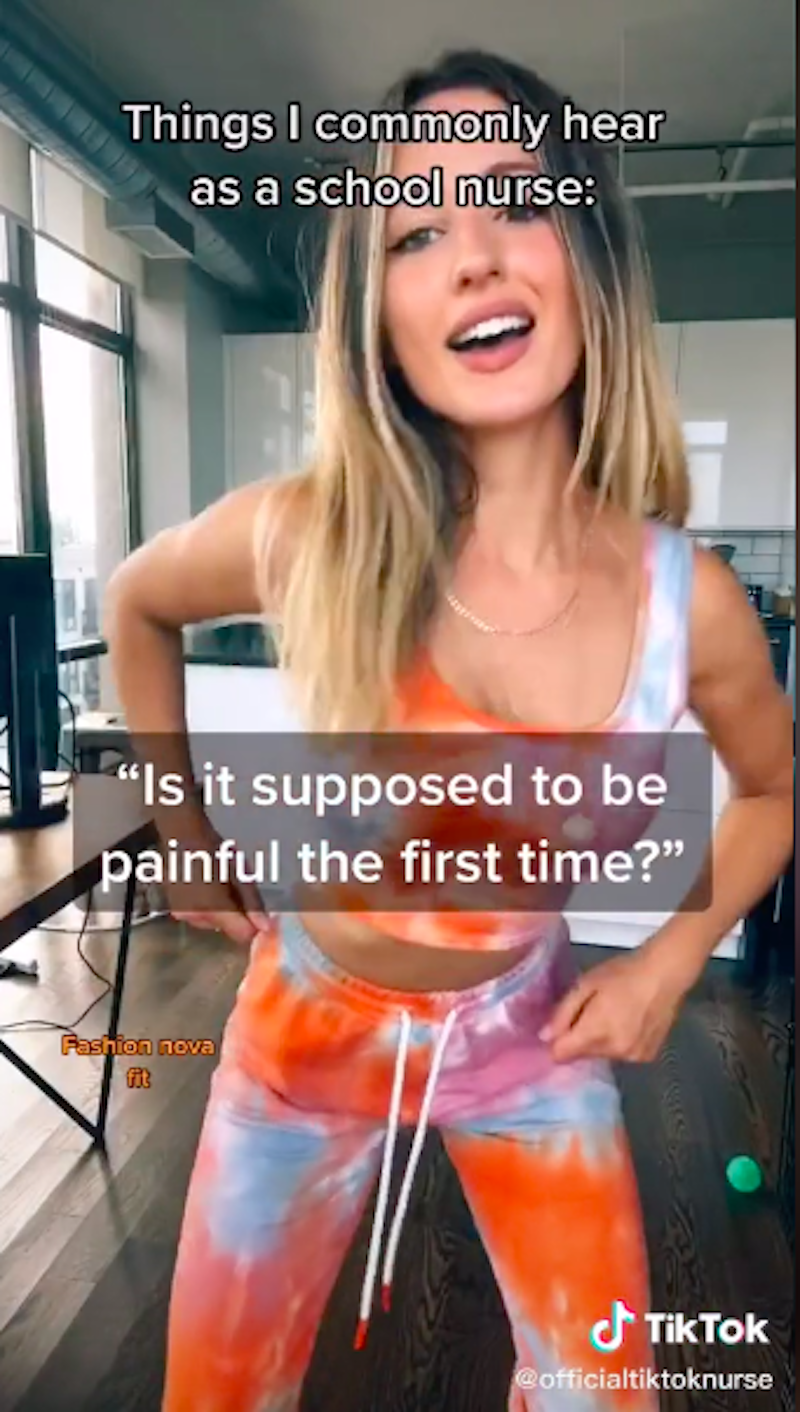 "My boyfriend said if I really love him we don't need to use protection."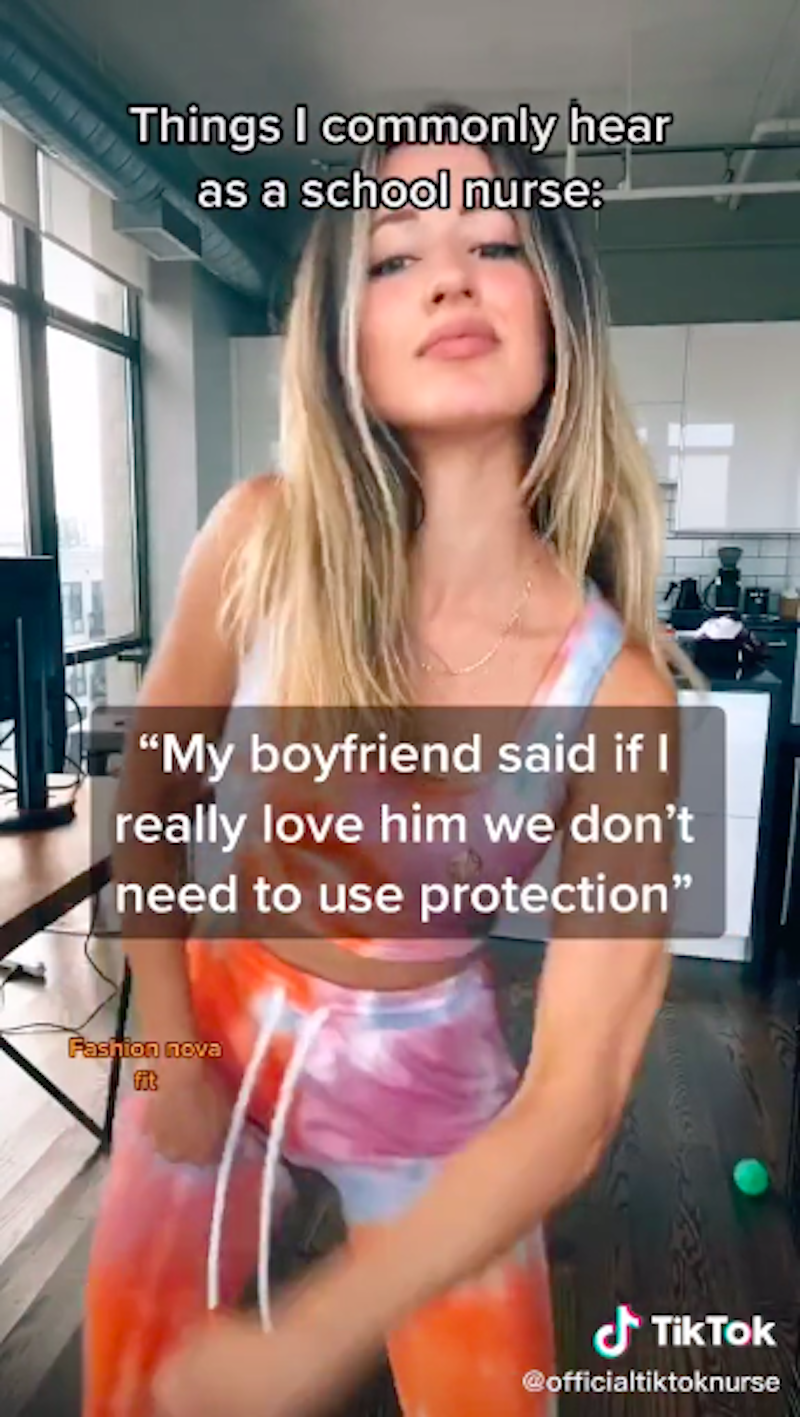 This video doesn't directly address any of those questions, but there are others she's made that does—for example sharing all the things that can happen when you don't use a condom. I was glad to see that after reading that boyfriends pressuring people into not using protection is a common thing.

And here is some basic vaginal care that should be taught in schools and which children now need to find on TikTok:
But she also enjoys making fun of her kids now and then, like in this video about what happens when someone craps their pants at school:
Working with kids is its own reward, I guess!
More viral TikToks: