Have you ever told a server at a restaurant it was your birthday just so you can get the free dessert?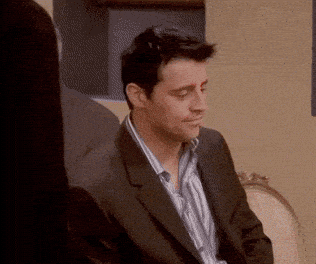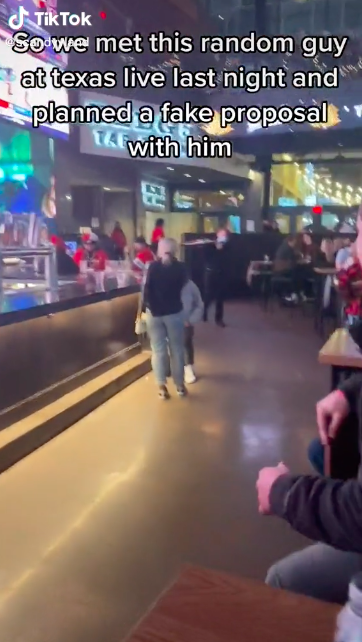 On TikTok, the pair of strangers met at a club and decided to pretend to get engaged for the celebratory beverages.
The video, shared by user @scandyyland, shows a man in a baseball cap and gray sweatshirt kneeling on the floor while the crowd starts to cheer and come over to congratulate the couple.
"So we met this random guy at Texas live last night and planned a fake proposal with him," the text in the video says. "People we didn't even know got so hype about it and made it so fun."
The couple didn't have to pay for a single drink, as people wanted to congratulate them.
"This is your sign to have a fake proposal with a random guy you meet at the bar," @scandyyland captioned the post. Later, @scandlyyland clarified that she was not the woman in the video—it was her friend Liz.
Viewers interpreted the stunt as either trashy or harmless. And in a twist, it turns out that two con artists are actually into each other now. In updates from January, @scandyyland informed viewers that Liz and her new guy had been hanging out "every day, nonstop."
Featured Image: TikTok