Decor and lifestyle tips are very popular on TikTok. One TikToker named Kelsey Venkov posts her designs and lots of ideas for how to shop cheaply at popular chain stores and still come up with something looking nice. Venkov tried something kind of new for her followers and accidentally set off a huge controversy in her comments.
In the viral TikTok, Venkov went to her local Target and saw a white chair sitting there all naked in the aisle. She decided she wanted to spruce it up, styling it with other Target products in the section: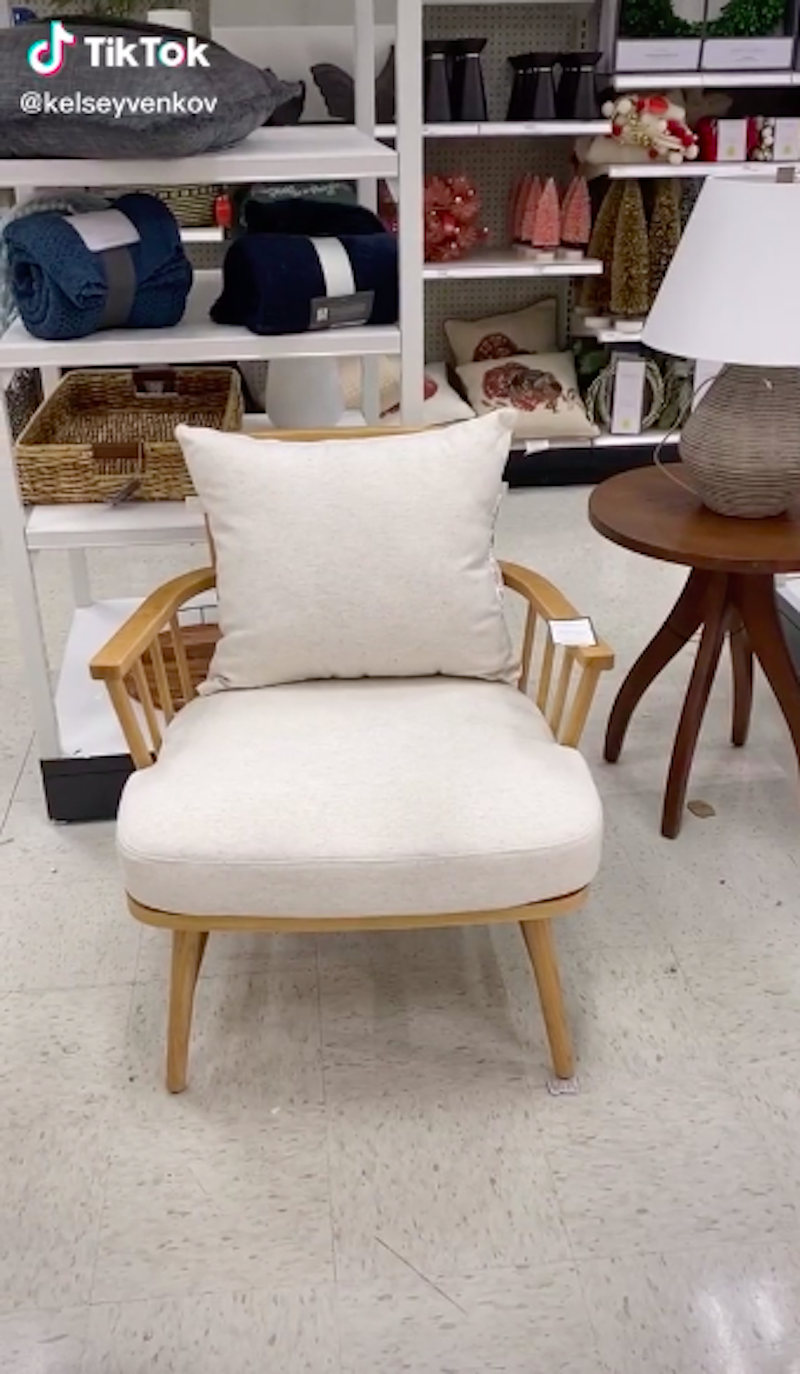 She added a blanket, some pillows, and hung stockings behind the chair on a shelf: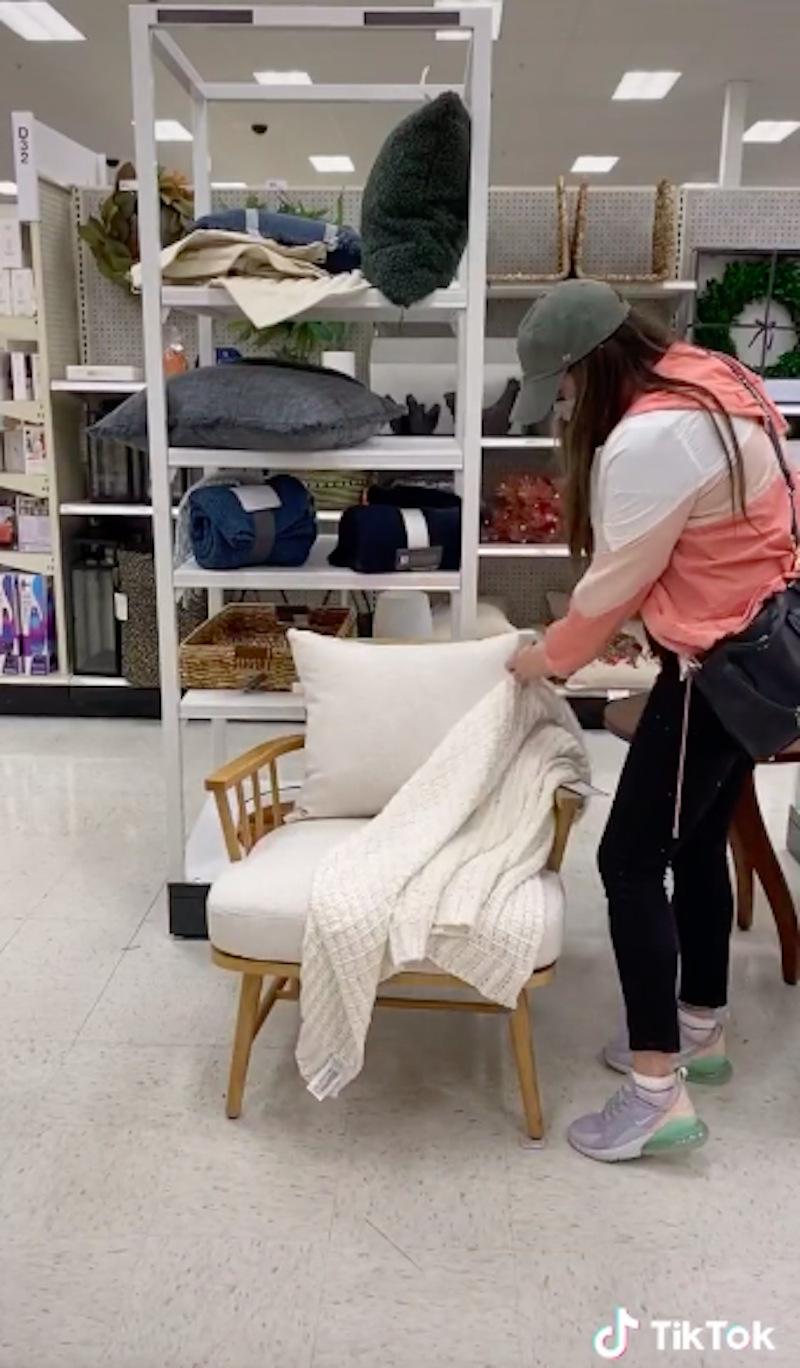 She also added a little fake tree and styled a side table next to it with candles and ornaments: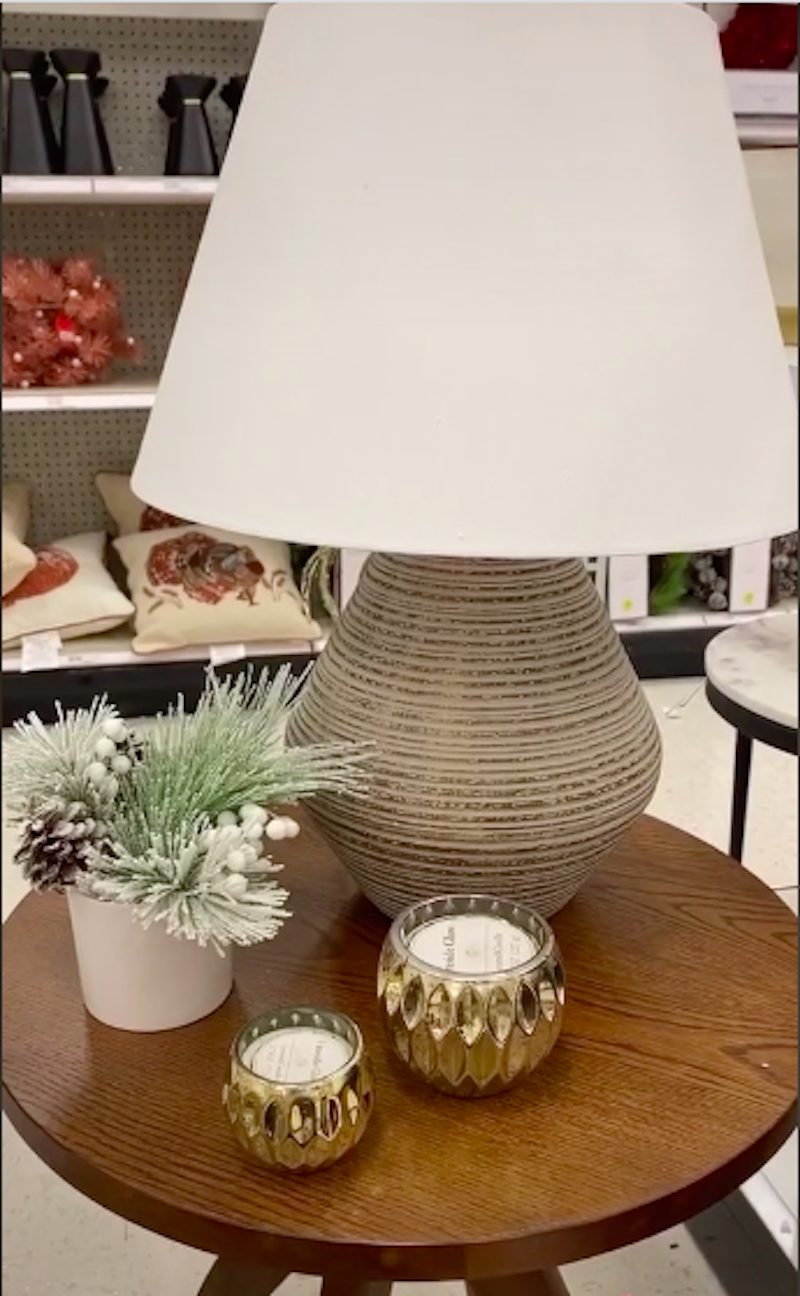 This was the final product: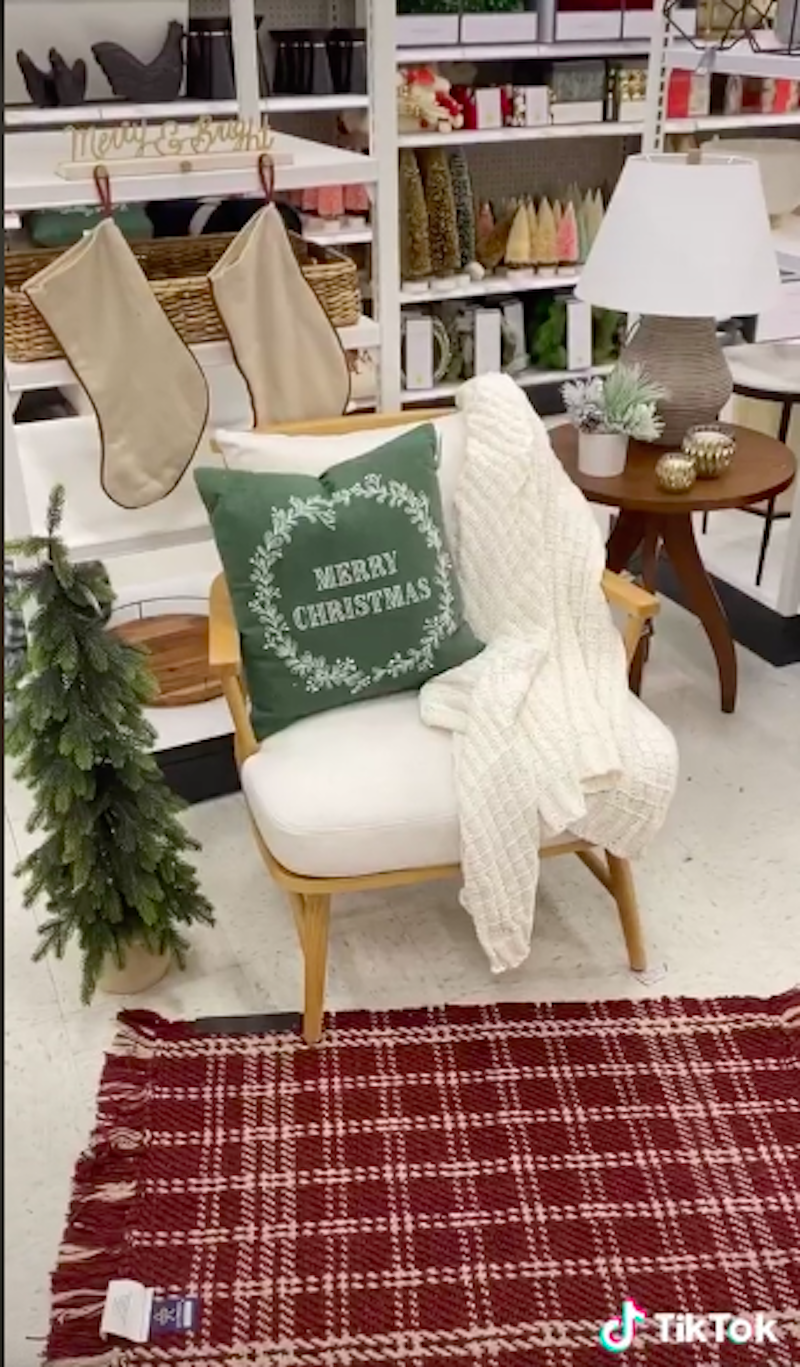 I don't know what Venkov was expecting, but it probably wasn't retail after retail worker dragging her for creating more work for all the Target employees at the store, who would have to find those items and put them back in their proper place: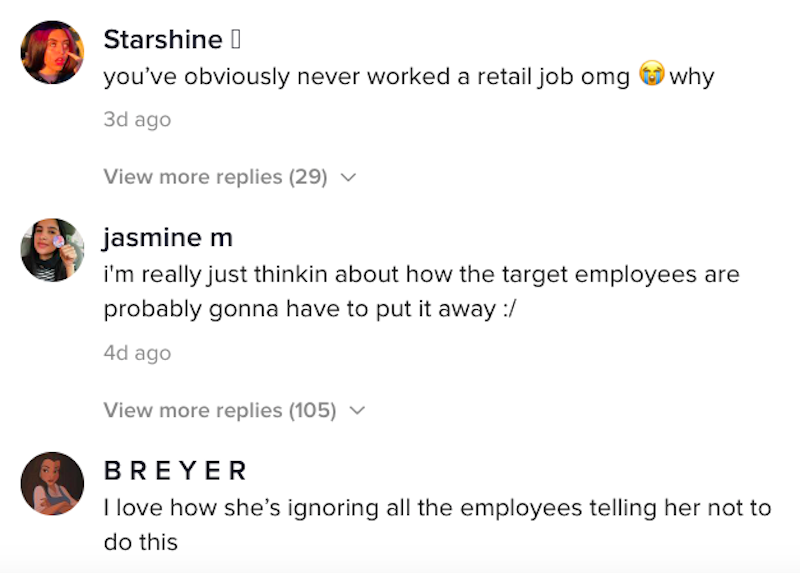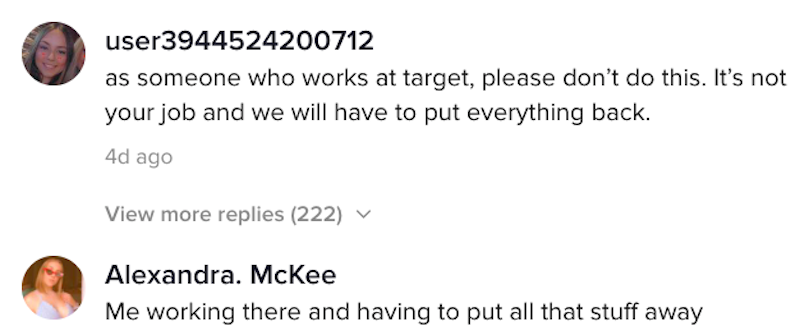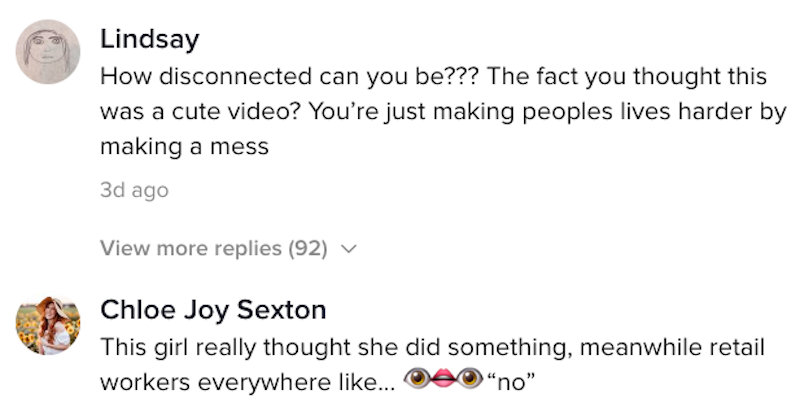 Though a couple of retail workers defended her, at least:


A lot of people also mocked her for suggesting the store should hire her to do more "styling," because Target already has stylists:

She did respond to that and say she was just joking:

In an interview with BuzzFeed, Venkov said she was surprised by the response. "In my mind, it was completely harmless, considering all of the items I used were in the same area that I was decorating," she said. "I didn't feel like I was creating any extra work for employees. I would understand if I was grabbing things from different departments and making a mess, but I didn't."
She added, "I've been getting DMs saying how horrible of a person I am and tearing my character down, which I don't think is fair. I think now more than ever we need to be more conscious of how we speak to one another and to give people the benefit of the doubt."
To Venkov's credit, she did decide to return to Target after reading all the comments. When she found the chair again, it was more or less how she had left it, so nobody had been tasked with putting anything away, it seems:
She did admit that she shouldn't have left the rug on the ground to be stepped and make it unsaleable. She picked it up and put it away. I don't really think Venkov deserves to be dragged forever over this, but I am glad there was pushback. Imagine if this became a trend!
More TikTok drama: