Parenting is a delicate dance, a constant juggling act between molding our children into responsible individuals and allowing them the freedom to revel in the blissful innocence of childhood. As parents, we yearn for our kids to grow up to be successful, confident, and equipped to navigate life's challenges.
However, we must also recognize the immeasurable value in preserving their carefree spirits, enabling them to experience the sheer joy and wonder that childhood offers.
It's a tough balance, but Tiktoker @tru_n8v is trying her best to achieve it. She posted her video in response to @kathleen.jernigan's video which asked, "What's a parenting rule that you have that some people might not agree with?"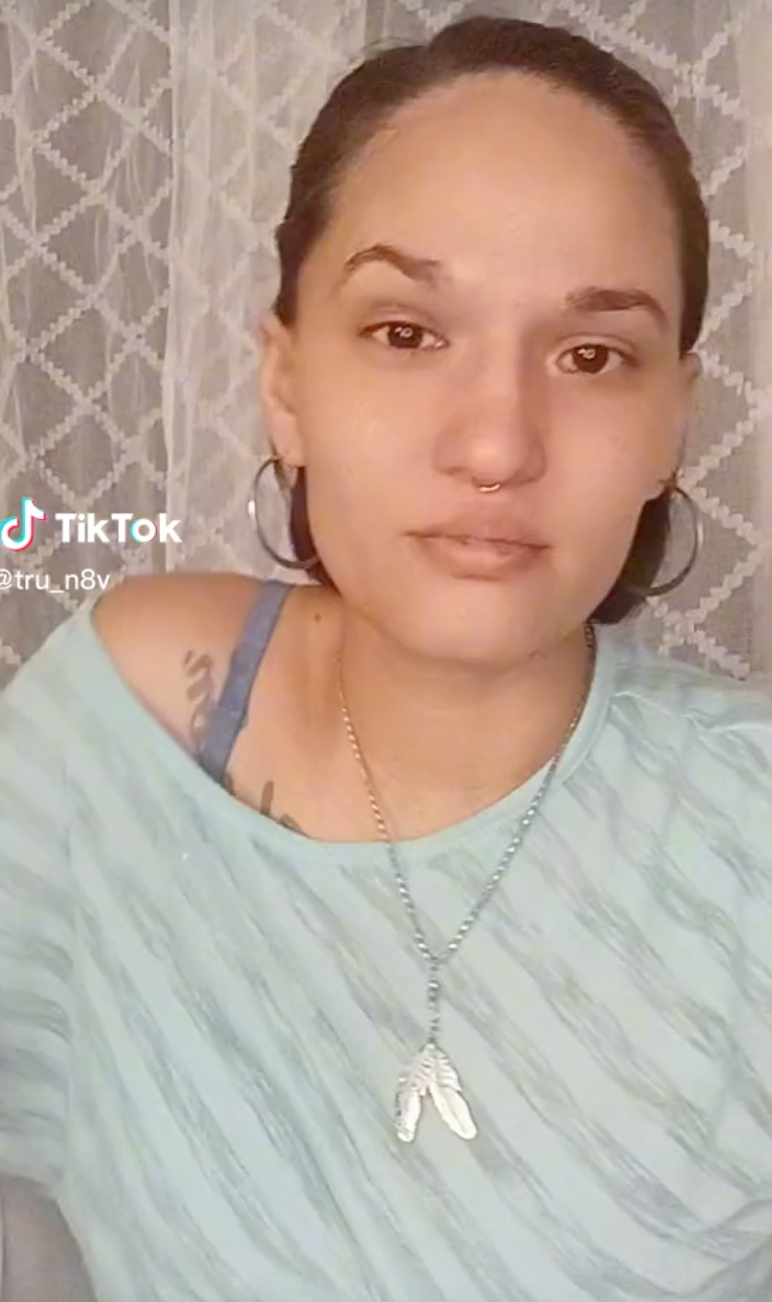 "OK I might lose some followers and probably get some hate but you know it is what it is," she says at the start of the video, which has since been deleted. "In my house at the age of 13, you're allowed to cuss as long as you use it in the proper context and you do not disrespect adults. And yes, you will say ma'am and you will say sir and you will be respectful."
"When my kids were little I would get their breakfast ready in the morning, and yes they would be taken care of, they were f-cking fine, happy and healthy, but none of them were allowed to bother me, talk to me, touch me, nothing, until after I had my first cup of coffee. And yes, they followed that rule."
The rule people seemed to have the biggest problem with was that all kids need to get jobs and pass their driver's license exams at 16, plus start paying $100 a month in rent. That goes up to $250 when they turn 18.
This seems kind of rough, but she explains she only keeps the money as a "nest egg" to give them when they eventually move out. Sounds pretty reasonable to me.
"I will save it until whatever point they decide that they want to move out, I'll return all the rent they've paid to me over the months or over the years and they'll have a nice nest egg to start."
She posted a follow up Tiktok here:
https://www.tiktok.com/@tru_n8v/video/7065842918787108143
People in the comments shared their thoughts: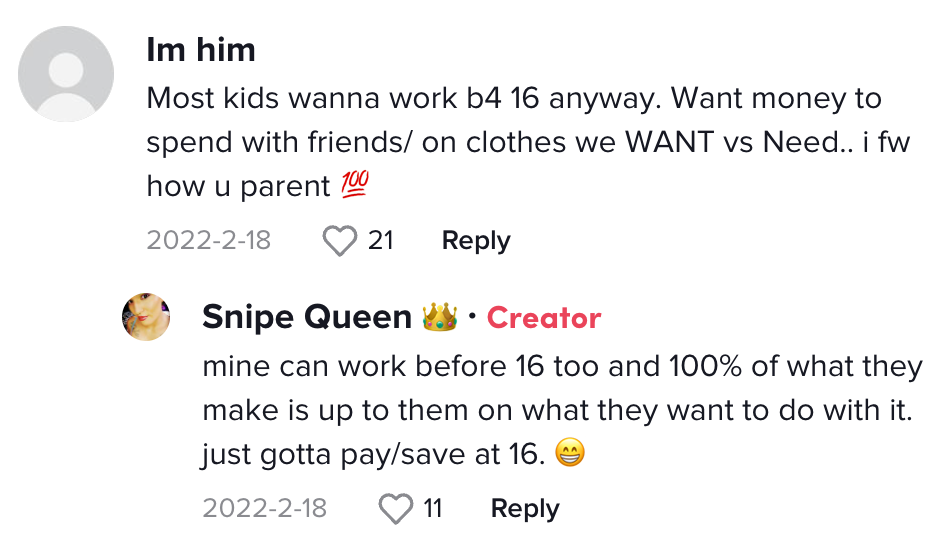 What are your thoughts on this? Did you work as a young teen? Did you have to pay rent? Is this cruel parenting, or is this a great way to set your kids up for success? Let us know your thoughts in the comments.