For many 30-somethings, the film Uncle Buck is a childhood staple.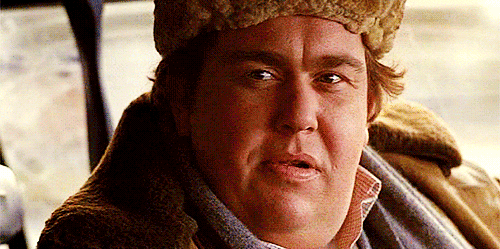 Released in 1989, many millennials in their mid-to-late 30s remember a worn-out Uncle Buck VHS in their home.
One particular Uncle Buck scene is getting the TikTok treatment, thanks to user Josh Elledge.
The scene is between the late John Candy and a young Macaulay Culkin and Culkin's character is interrogating Candy's charcter, the titular Uncle Buck.
In a recent TikTok video, he compared the audio to what it's like to go on a first date as a 30-something.
In the video, he pulls together chip clips, some belts, miscellaneous wires, and a computer with a chart on it to illustrate what dating is like in your 30s.
In the video, there were two things people loved most: Uncle Buck and chip clips.
So far, the post has received 1.4 million views and 153.1K likes.
The sound was originally uploaded by TikTok user CIndy Drapeau. In Drapeau's post, she's holding a wine glass, mimicking a date.
The audio then began to spread through TikTok, with other users interpreting its meaning—this person compared it to being over 30 and single at the kids' table.
https://www.tiktok.com/@officialenf/video/6910297417825012997
While Morgan French compared it to being a nurse.
J.T. O'Donnell used it as an example to show which questions not to ask in a job interview.
Uncle Buck: Providing us with relatable content since 1989.
More high-quality links you may or may not enjoy: