Shoplifting is a common occurrence that every store has to deal with. In fact, some stores even have dedicated employees. just to try and prevent it from happening.
The self-checkout is where most of the shoplifting goes down and a Walmart employee is showing off a device the store uses to monitor the self-checkout.
An anonymous Walmart employee has some info for thieves in this viral TikTok.
A TikTok revealing a device used by Walmart's self-checkout employees was uploaded by @thewalmartguy69 and reached more than 10 million views and 600k likes before it was removed.
This device is used to monitor a list of every item at the self-checkout.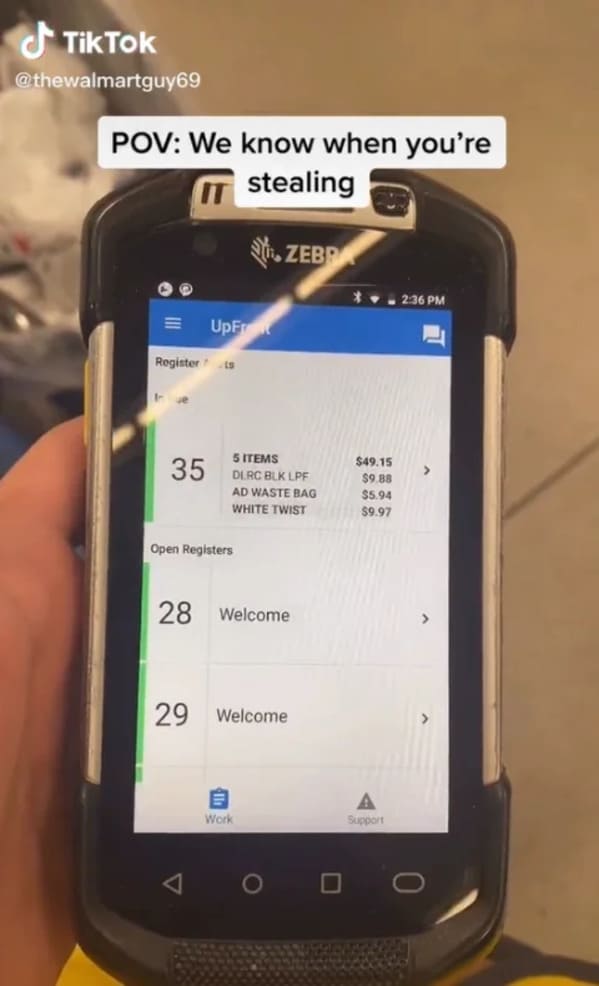 With this monitor, it seems that employees have an exact count of every item a customer has scanned, and also alerts employees when someone needs help or an employee approval/override.
The device allows Walmart employees to monitor each customer's checkout by showing them an exact count of each item that is scanned. It also alerts the employee when assistance is needed for things like I.D. and overrides.
The device is manufactured by Zebra Technologies.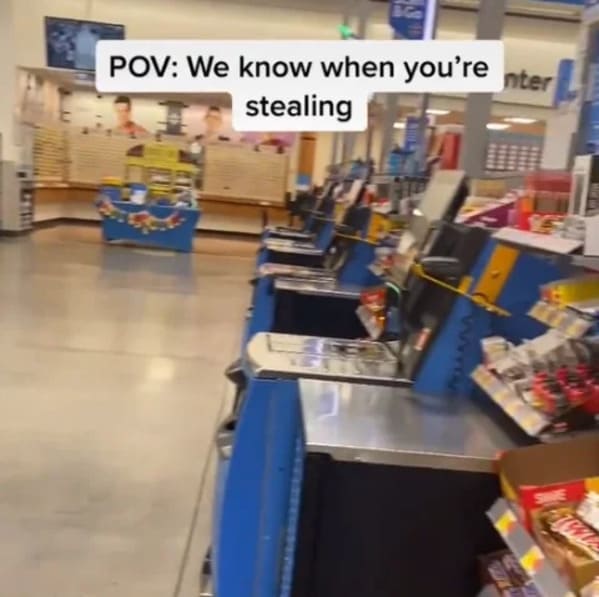 Zebra develops technology focused on inventory tracking and supply chain down to the moment items leave the store.
So, is it effective? Commenters on the video revealed it may not be catching as many thieves in the act as hoped.
Many admitted "thieves," say it was done by mistake.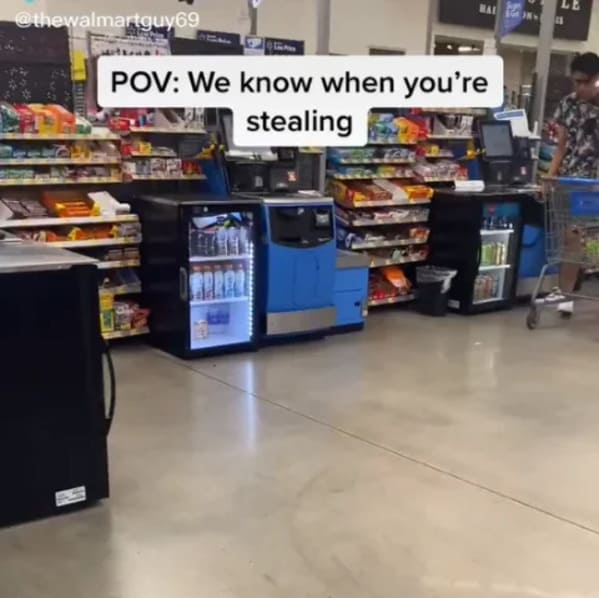 One comment on the video reads, "No you don't," in response to the text in the video. "I walked out of Walmart with one of the big bags of dog food [because] I forgot to pay for it. It was under the cart, I didn't see it."
"[Yeah] no you don't [because] I literally walked out with $50+ worth of items on accident [because] I forgot to swipe my card," said another user.
It seems folks who shoplift aren't too concerned about it.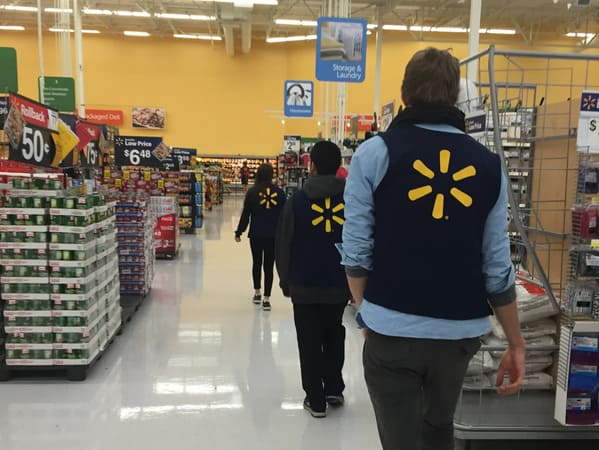 Some took the opportunity to roast Walmart employee practices.
One comment read, "So you know when we are stealing but yet it takes someone 5 minutes to look up from their device when I need help?"
A former Walmart employee even chimed in saying, "I worked at Walmart & they did not pay me enough to care lol. If I saw someone stealing I would turn around so quick."
The OP showed off the most common ways he sees people stealing in a follow-up video.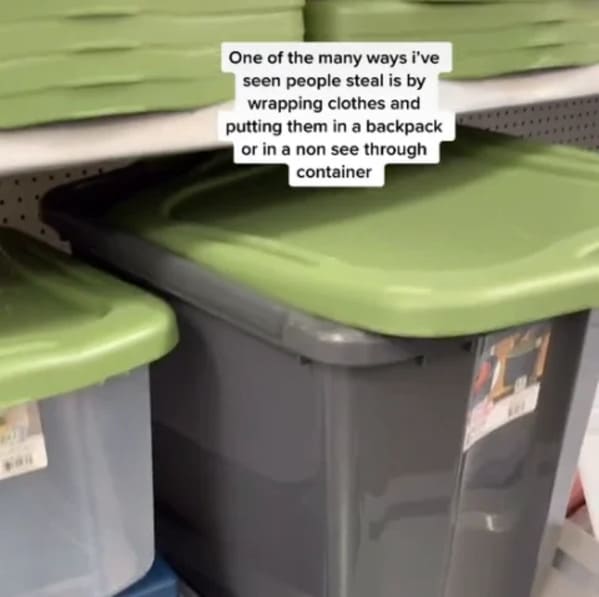 They describe seeing customers place clothes in a backpack or another container to avoid scanning them or bringing items to the bathrooms to hide them discretely.
It seems this technology is only as effective as the employee's willingness to look for shoplifting.