Not every wedding has to be picture perfect.
Many people spend way too much on a wedding only to have it look exactly like everyone else's. Showing your unique personality through your wedding is a great idea for a different kind of ceremony.
Unfortunately, these weddings show personalities that might be a little too unique.
These wedding and engagement pictures are some of the weirdest wedding pics I've ever seen. They all find a way to let you know these people are definitely getting married to their cousin and the reception will be held in a Chuck E Cheese.
Let's dial back the weird just a little bit.
(Note: Some of these side-by-side images have nothing to do with each other, they were just small and we didn't want to blow them up and make them all grainy)
---
1. I'm sure this makes sense to you?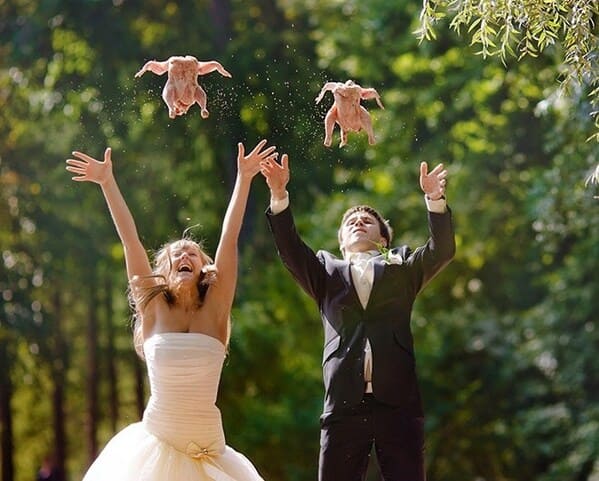 2.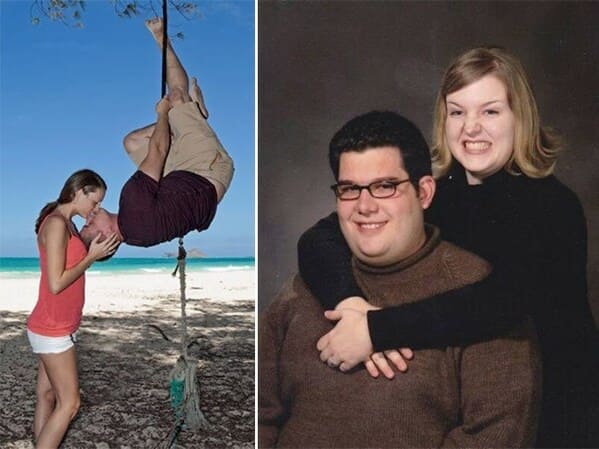 3.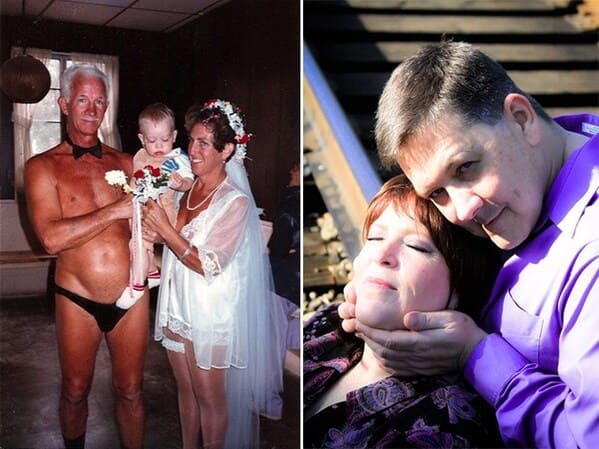 4.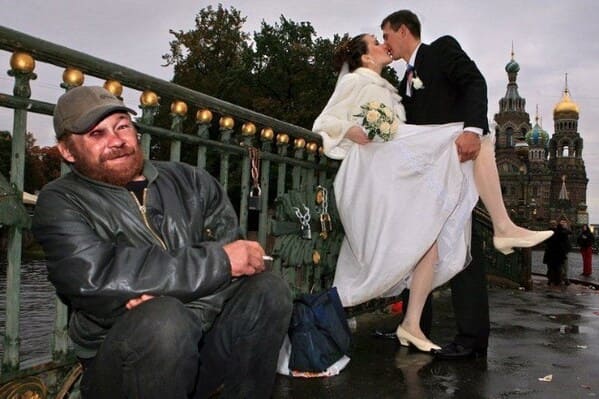 5. You're supposed to WAIT for the wedding night.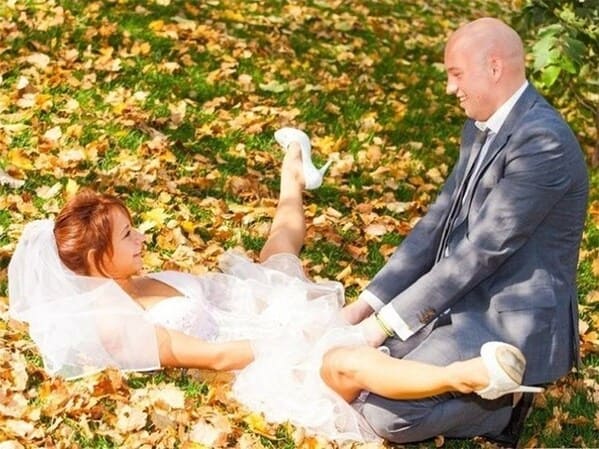 6.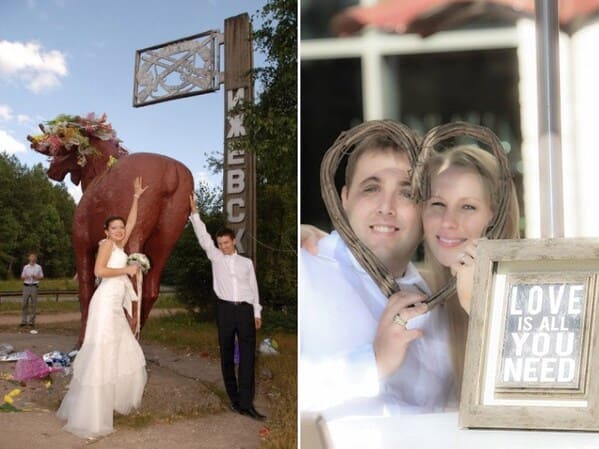 7.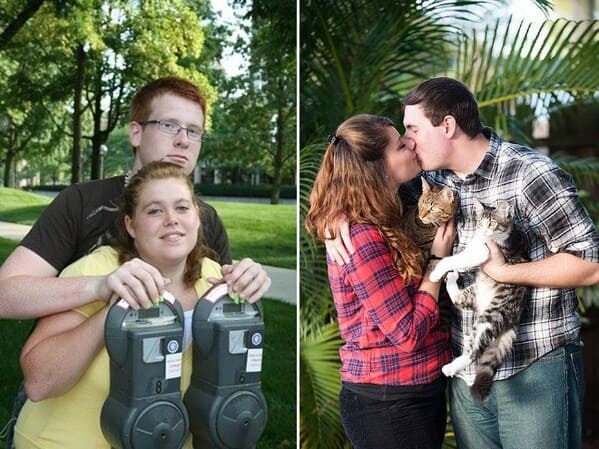 8.
9.
10.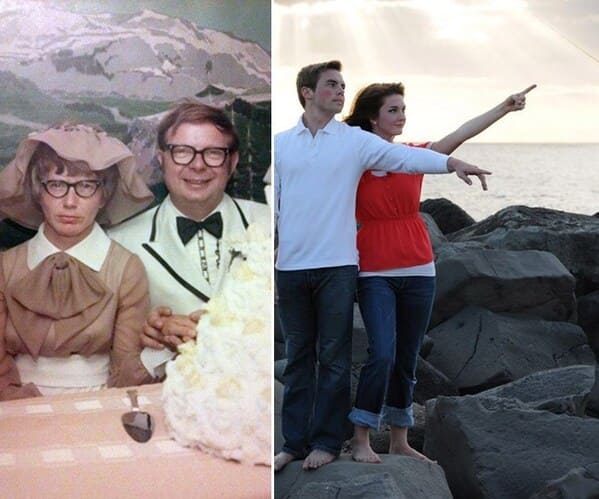 11.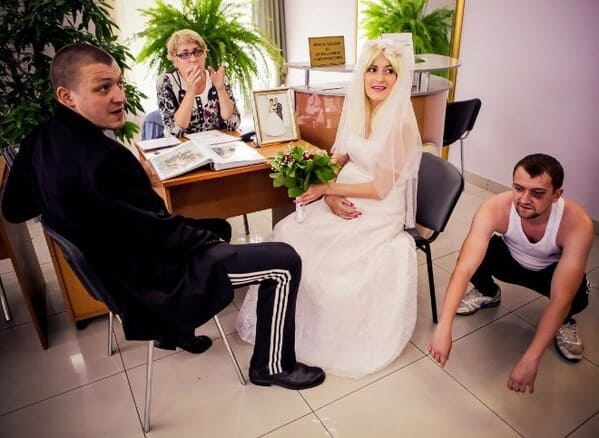 12.
13.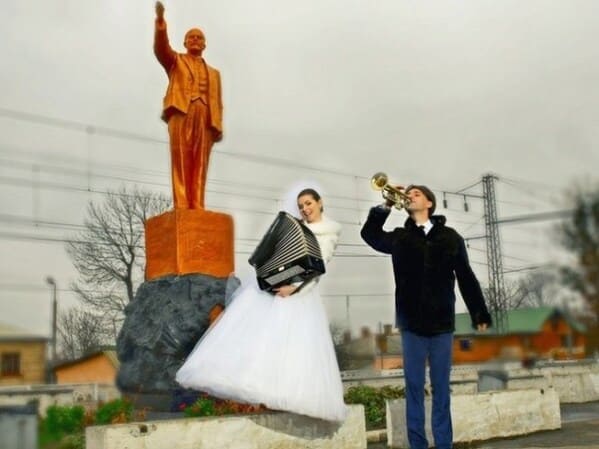 14.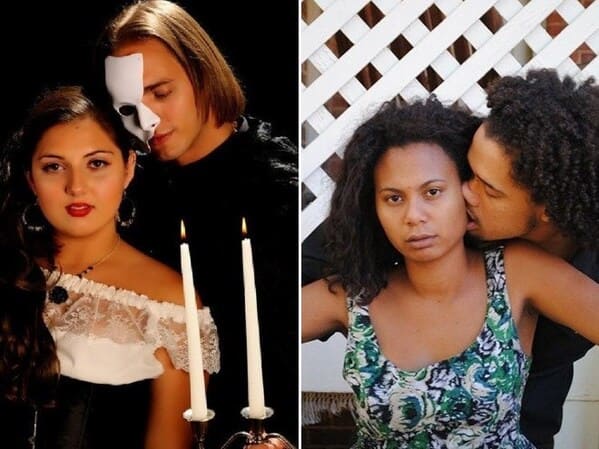 15.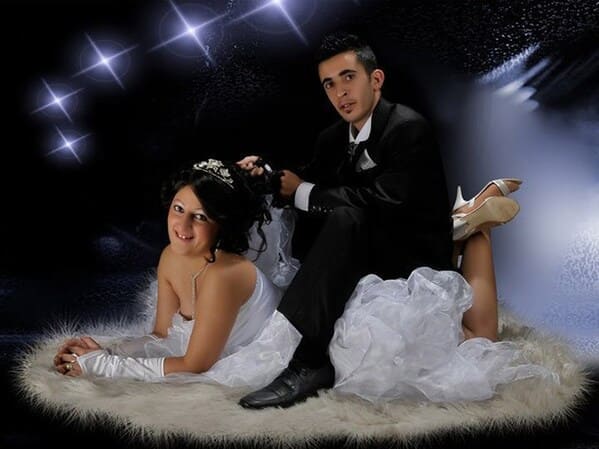 16.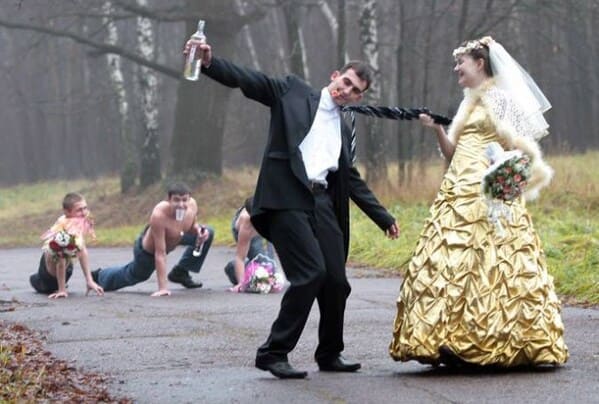 17.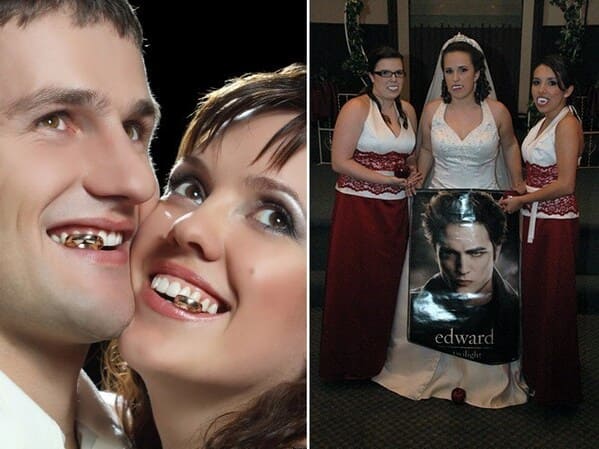 18.
19.