Barbie is an icon. She's skilled in nearly every career possible, does it in all the hottest fashions and refuses to commit to her second-tier boyfriend, Ken.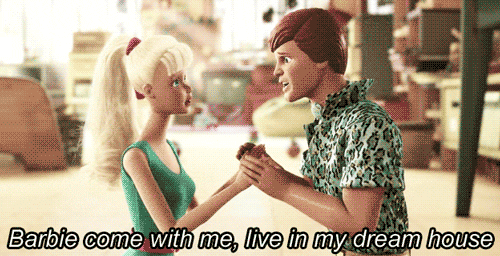 Recently, we learned Barbie is also a proud LGBTQ+ ally, thanks to a 2017 image that went viral.
JUST LEARNED BARBIE HAS A GIRLFRIEND pic.twitter.com/xBZ6U2hdOL

— sarah ↯ IS GONNA CRY (@kissevermore) January 11, 2021
Obviously, the internet is here for bi Barbie. The tweet received more than 200K likes and started an entire discourse on bi Barbie.
barbie and ken breaking up and then barbie getting a girlfriend is the greatest plot twist of all time💀 pic.twitter.com/KuFWLVBsmO

— emily🏳️‍🌈(she/they) (@__EmilylimE__) January 12, 2021
Many people pointed out how Barbie content has been *pretty* gay for a while.
why are people surprised that barbie is gay as if this scene doesn't exist pic.twitter.com/t3XqPkXaqJ

— boobs (@Iebsianism) January 12, 2021
People being surprised Barbie is gay like- pic.twitter.com/zUdzJ0IbGc

— Glamist (@Glamist_art) January 12, 2021
waiting for ken to come out the closet like barbie did. Imagine the collapse pic.twitter.com/SkYiLw31du

— lemmy~〄 (@blueLemmynade) January 12, 2021
how did i not know barbie was gay?? like hello cottagecore!! pic.twitter.com/dDuaF13Dzk

— winter ! ♡'s farah | ZAYN'S DAY (@fairyIarents) January 12, 2021
It really has been staring us in the face all this time.
However, "bi Barbie" has been debunked—she does not have a girlfriend.
PinkNews explains:

Additionally, Barbie wrote on her blog that she is an "ally, and someone who really believes that love wins."
But people just don't want to believe it's true—the evidence is EVERYWHERE!
retweet if u, like barbie, had/have a "fairy secret" pic.twitter.com/sjbbf6m1NA

— jums | patiently waiting for jjk ep 14 (@funkyjums) January 12, 2021
"barbie got a girlfriend" excuse me barbie's had a girlfriend since 2006 and they have matching tattoos pic.twitter.com/d6fhdtFjCd

— mia (@mboyered) January 12, 2021
barbie has had a girlfriend since i was 7 and making them kiss this isn't a new thing https://t.co/JdVhs5AkFq

— jesse st james stan (@unstablejew) January 12, 2021
It's true. Barbie has kissed many girls over the years.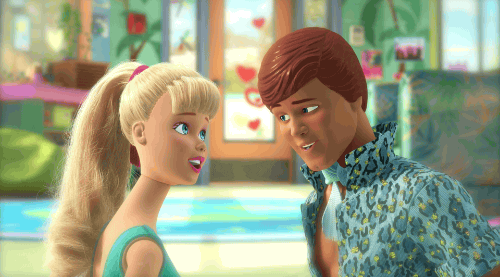 More high-quality links you may or may not enjoy: