Whitney Buha of Chicago, Illinois has gone viral for a video she posted after progressively problematic Botox.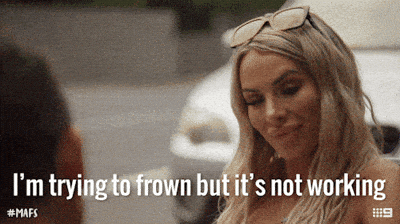 Buha, who goes by @somethingwhitty, says that one of her eyes has grown progressively droopier.
She posted the Botox results in an Instagram Story and followed it up with a video of a doctor who explained what went wrong, also in her stories.
One eyebrow, explains Buha, is higher than the other after a recent Botox session. And then her eyelid started to droop, which caused ptosis. Generally, this is due to Botox being injected in the wrong place.
Buha said, "I think that she [the injector] went too high on this one. At this point I have been told there's really nothing they can do. You can't dissolve Botox, you can dissolve filler."
She's been told by one doctor to use allergy drops on her numb, drooping eye; a different doctor said that would not help since this isn't an allergy system.
"There's not really a solution at this point, which sucks, because I look insane," she explained.
When asked if she would get the injections again, Buha said she would, though she would not return to the same nurse who did the injections.
"If I'm being 100% honest, yes, I will get Botox again in the future. You can judge me and say I'm crazy but I've had Botox for three years and I've never had a problem until this. I guess these things can happen but it is rare and I don't know, when Botox is good it's really good. I think I will get it again but not for a while."
It's important to note that there are medical reasons for receiving Botox; migraine sufferers, in particular, receive the treatment to help relieve them of significant pain.
Comments have been supportive of Buha.