Alex Rodriguez and Jennifer Lopez — lovingly known as A-Rod and J.Lo — seem like a celebrity couple that actually likes each other.
You know, like Kristen Bell and Dax Shepard with more muscles. (Oh my god, so many more muscles. It's actually unreal.)
Anyway, we digress.
When news broke a few days ago that the engaged couple had split, the public was very concerned.
Especially over the fact that we will not get to see their adorable family bonding Instagram posts.
It was bleak.
But now A-Rod and J.Lo are saying "No way!"
Huh?
The two went straight to gossip site TMZ and released a statement that said:
"All the reports are inaccurate. We are working through some things."
Sounds like normal couple stuff. Not everyone is perfect and a good relationship takes work. Kudos to them for putting in that work.
Two days ago, A-Rod told some paparazzo he was not single.
J.Lo also posted a video on TikTok set to Saweetie's "Pretty Bitch Freestyle" and during the line "I don't worry 'bout a blog or a bitch," J.Lo posts these headlines.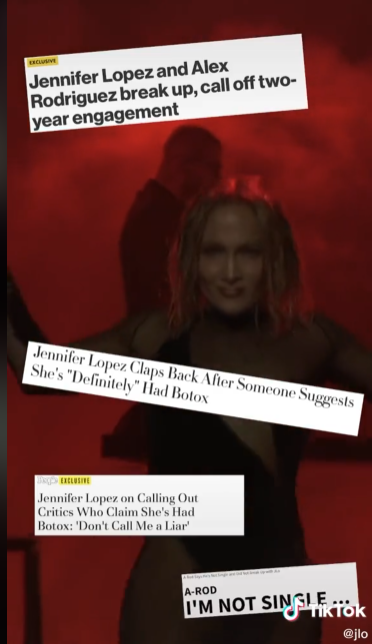 Two of the headlines had to do with her supposed breakup. We're getting the hint.
J.Lo then interrupted the montage to say "you're dumb."
She also includes footage of her throwing an underhand pitch, wearing a New York Yankees jersey — A-Rod's former team.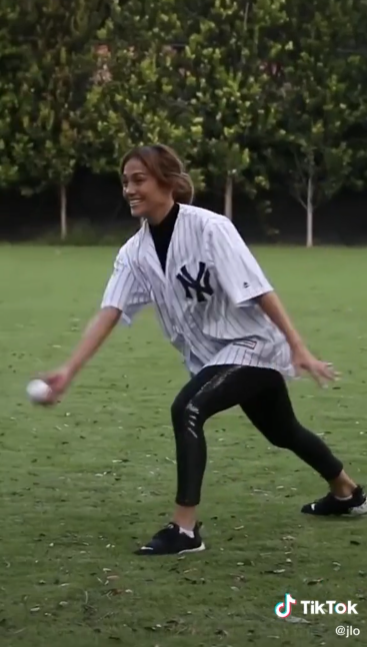 Another helpful hint that the couple is sticking together.
In between those little hints is J.Lo showing us how great her life is. Like this clip, when she was invited to perform at Joe Biden's inauguration.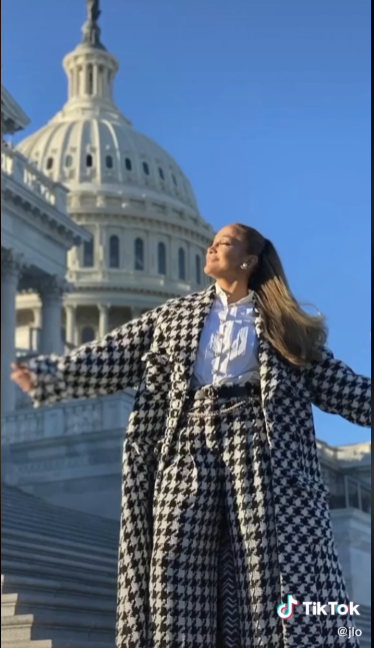 Or the obscene number of likes she gets on social media.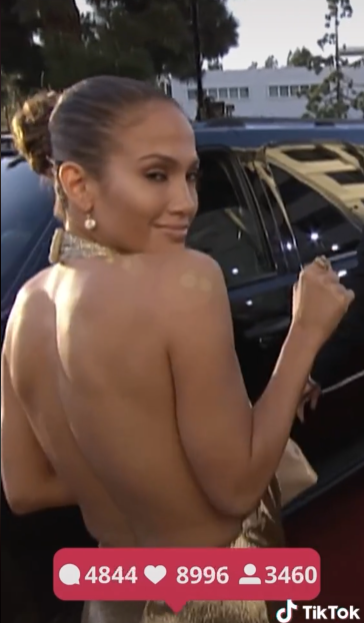 And how one of her social media posts can make her viral in an instant.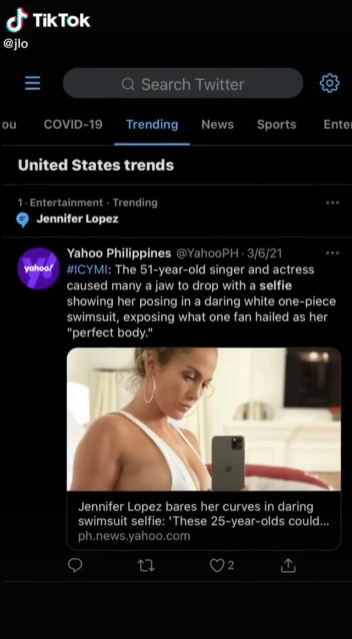 We get it, J.Lo. You're hot and rich with a hot and rich man. But we're happy for you.