I love celebrities, but I hate when they hawk their own beauty supplies or advertise for drug store brands. Jennifer Aniston? I KNOW you don't use Aveeno.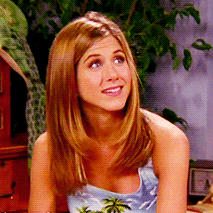 Similarly, when they go out of their way to deny plastic surgery—"it's just not for me!" I am just waiting for the day I can get some of that sweet, sweet toxin injected into my COVID-19 concern lines.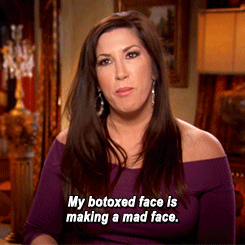 Jennifer Lopez found herself in the middle of that Venn diagram recently, both promoting her new skincare line and clapping back at people who suggest she uses Botox.
Jennifer Lopez has amazing skin. She just glows. Whether or not she gets Botox or just has extremely expensive products at her disposal (and is really good at drinking water) is unknown, but since she has a beauty line to promote and some weird ideas about how being positive affects our skin. Take that, negative people of the world!
Over the weekend, Lopez, 50, posted a video that showed her trying one of the products from JLo Beauty for the first time.
View this post on Instagram
"Okay I just took off the mask. Honestly, I cannot even see a line on my face," Lopez says in the video. "I feel like it took 10 years off my face."
"We've got to change $10,000 a piece for these," she laughed.
Some social media users did not believe that her mask was that amazing, and one claimed that Lopez actually uses Botox:
"You definitely have Botox. And tons of it. And it's all good. Just saying."
Lopez then suggested that the commenter needed some positivity in her life—and JLO Beauty products.
"Get you some JLO Beauty and feel beautiful in your own skin!! And here is another JLO Beauty secret: try spending your time being more positive, kind and uplifting of others," she said. "Don't spend your time trying to bring others down that will keep you youthful and beautiful too!!! Sending you love. #beautyfromtheinsideout #beautyhasnoexpirationdate."
The JLo Beauty collection was released earlier this month. Lopez credited her family with helping come up with her ideas:
"The hero ingredient and the basis of the line was kind of a secret that my mom and aunt had from a very young age, which is olive oil. It's nature's secret ingredient which we don't use enough of," Lopez told PEOPLE. "They would use it on their skin and on their body, their face and their hair to get like a glow and to highly hydrate and moisturize."
I think I'll still get Botox. And here's my advice as a non-beauty expert: olive oil will make you smell like dinner. Use coconut oil instead. Don't tell my Italian ancestors, I can feel their shame and disapproval.
Lead image: Instagram