The coronavirus pandemic has made our daily lives into B-roll from a disaster movie. Almost everyone you see now out in public is wearing some sort of face mask. This follows CDC regulations and in some states, like New York, people are now required to wear a face mask or covering when they go outdoors.
Being the industrious species that we are some people have started making their own face masks…and being the vain creatures that we are, humans have quickly gone about turning those face masks into fashion statements. Hey listen, we're in a weird time so you might as well look good. You know what they say "If you've legally gotta wear it, flaunt it."
For the lawyers following along at home: These face masks are not medical-grade but perfect for Joe Six-Pack Of Charmin.
Here are some eye-catching, pandemic-reducing, non-medical masks to meet all your face-covering needs from various vendors.
1. With the reassuring message "Not Here To Rob Anyone" this face mask and neck gaiter is perfect for putting people at ease during the pandemic
Get it from GFLN for $22.00 (originally $25.00).
2. Subtly advertise your Zoom-based Dungeons & Dragons campaign to potential players with this D&D dice mask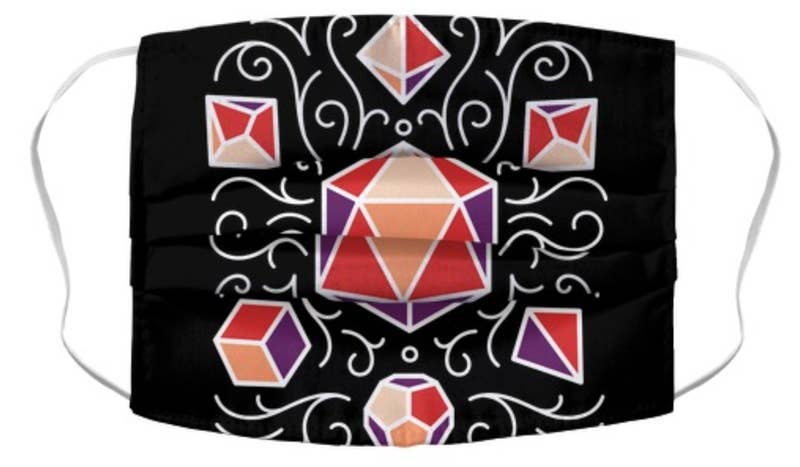 Get it from LookHuman for $18.99.
3. If this face mask reminds you of angsty trips to the mall in middle school, you nailed it: It's from Hot Topic.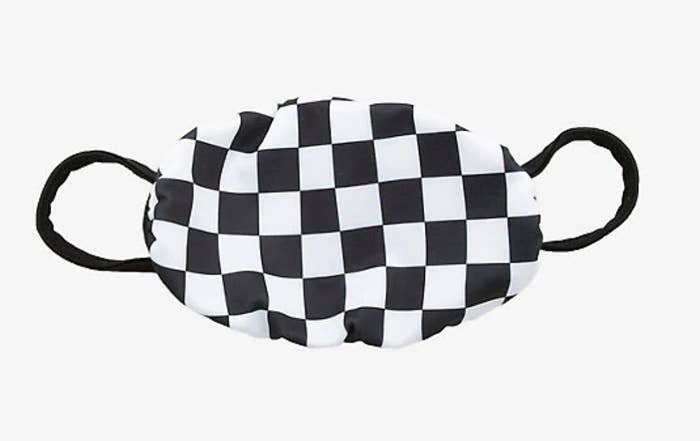 Get it at Hot Topic for $7.92 (originally $9.90)
4. Tie-Dye, Try-Not-To-Die…at least this is a cute mask.
Get it from Zazzle for $12.95.
5. If people can tell what the NFSW pattern is on this mask, then they're standing too close.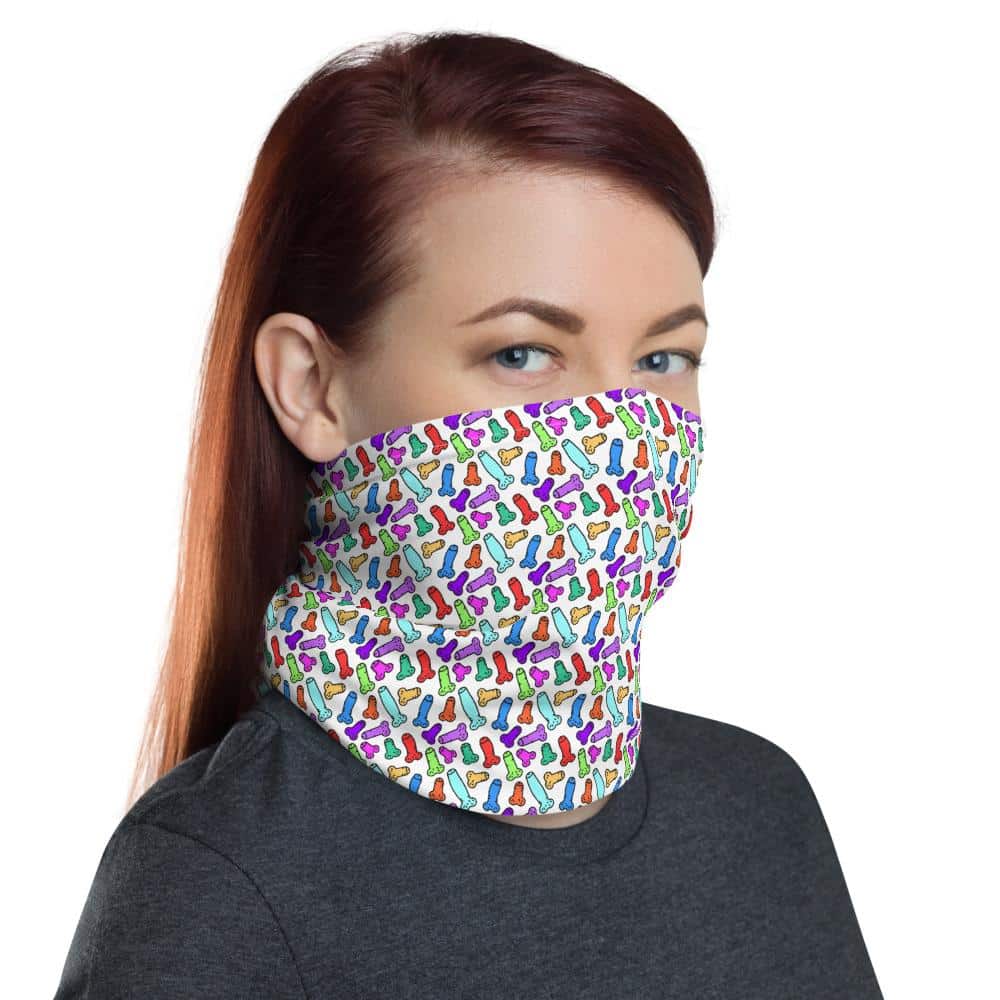 Get it from GFLN for $22.00 (originally $25.00).
6. A personalized mask is a good way to get personalized compliments on your mask. Right, Olivia?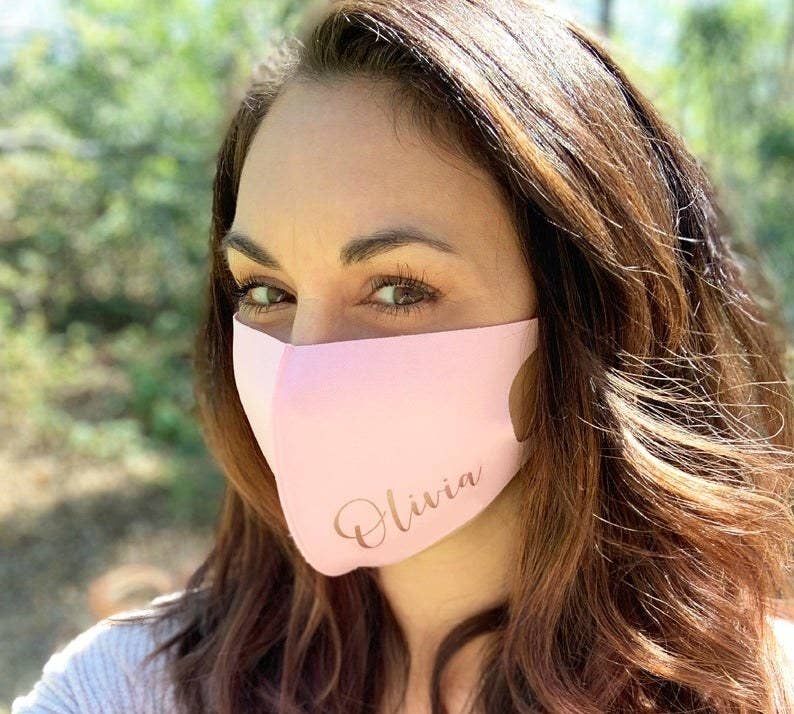 Get it on Etsy for $13.99.
7. Only get this tiger-print mask if you've seen Tiger King otherwise Joe Exotic may sue you.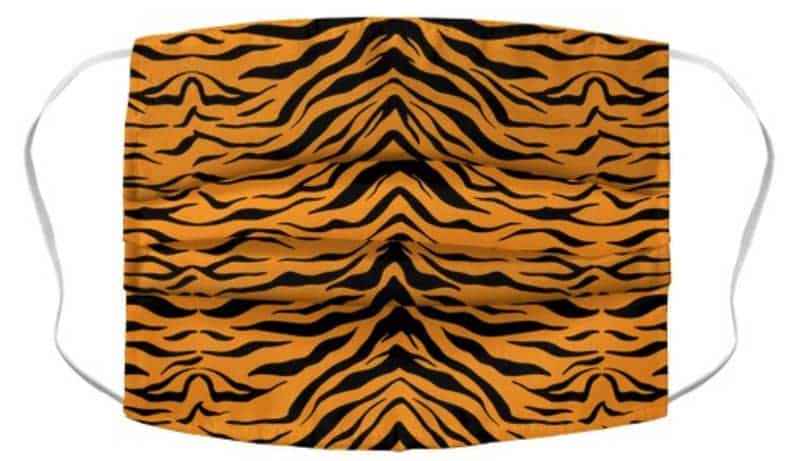 Get it on LookHuman for $18.99.
8. This one's for all the new houseplant farmers out there.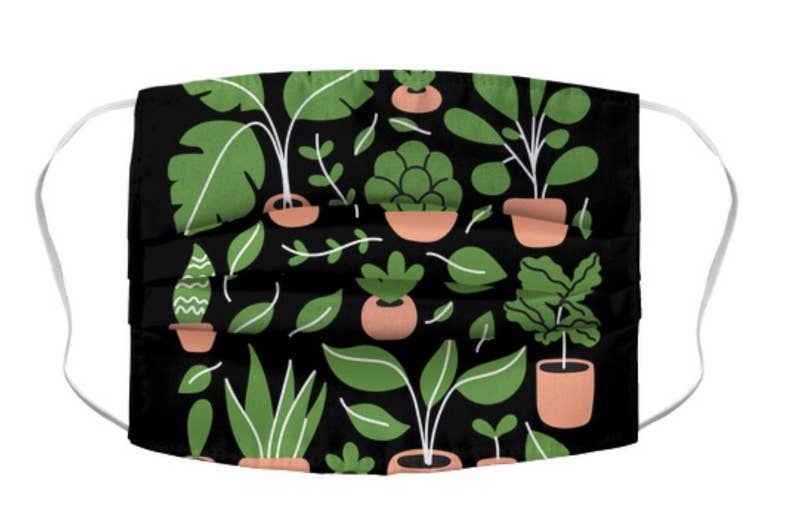 Get it on LookHuman for $18.99.
9. Turn that frown snount-side down with this ~fetching~ dog mask.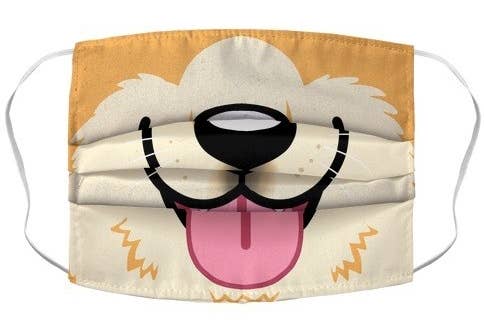 Get it on LookHuman for $18.99.
10. Don't worry, be a bee.
Get it on LookHuman for $18.99.