After 28 year, Daft Punk is splitting up. Though the split is hard for some to take, many funny people took to Twitter to crack jokes about the French duo who transformed Electronic Dance Music.
In case you didn't know, Daft Punk made club and pop music with such a futuristic vibe, that Disney commissioned them to make the Tron: Legacy soundtrack in 2010. That's how cool they were. There's no other band that could have been tapped to write music that sounds like it was made for sentient robots but somehow still fun for humans to listen to.
The two musicians are nearly 50, and want to retire. There doesn't seem to be any bad blood. They're in the future now, and the future sucks. It was way more fun to imagine it in the 90s than it was to actually live through it. God bless them.
Bless these funny, heartfelt reactions to Daft Punk announcing their retirement:
---
1. A famously misheard lyric.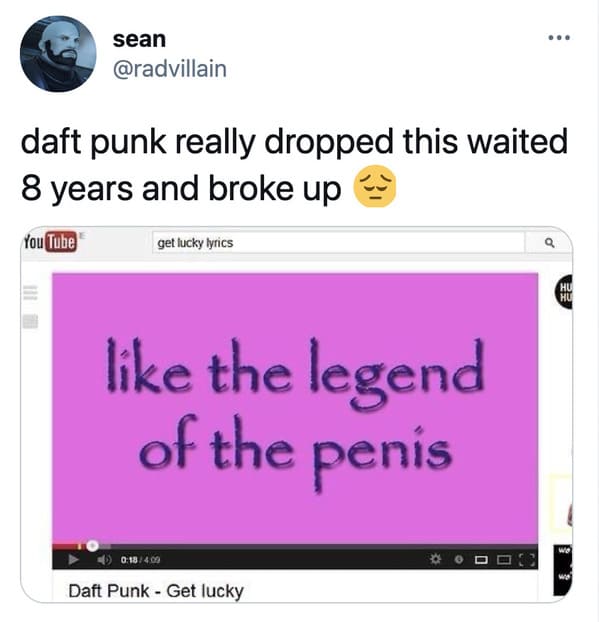 2. They taught us how to live.

3. OGs remember when they were out there on the open mic circuit.
4. One more robot learns to feel.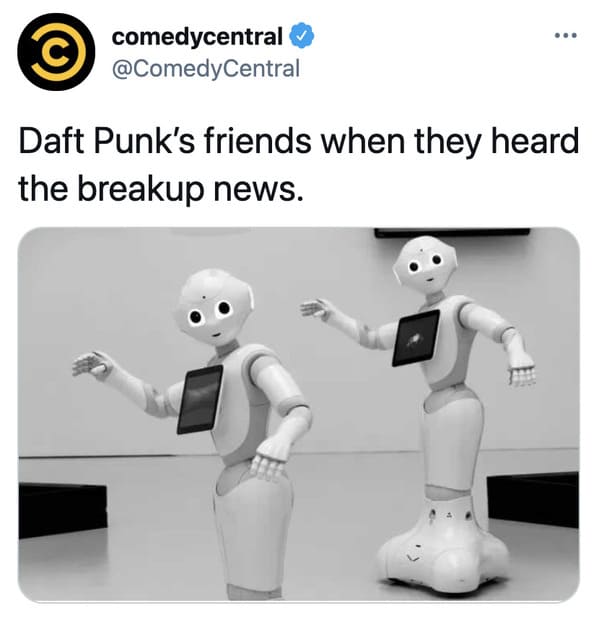 5. Gone but not forgotten.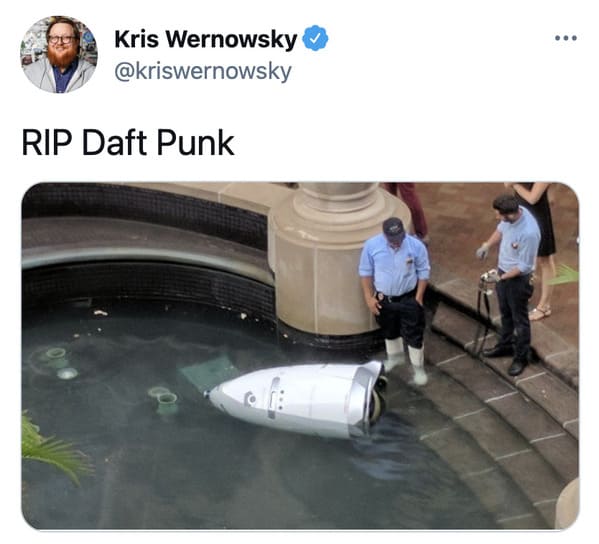 6. Don't let your guard down.
7. The embodiment of futurism.
8. The only explanation for the split.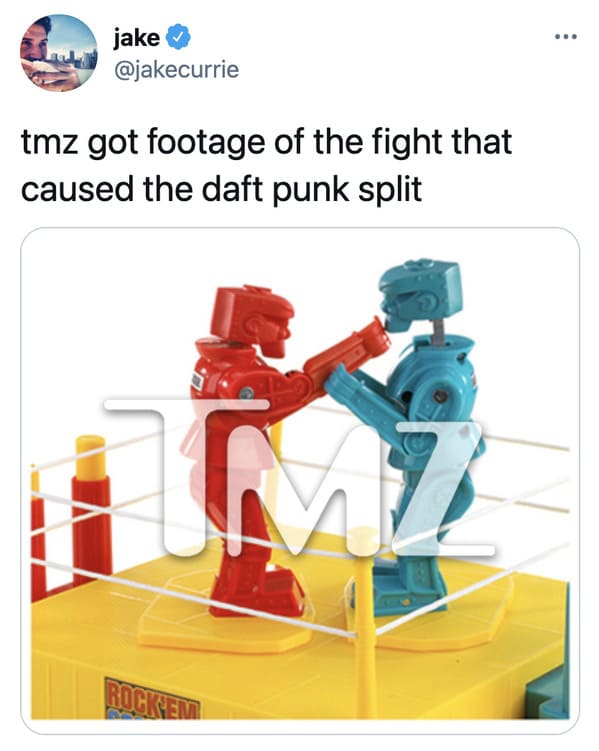 9. Please, think of the other robots.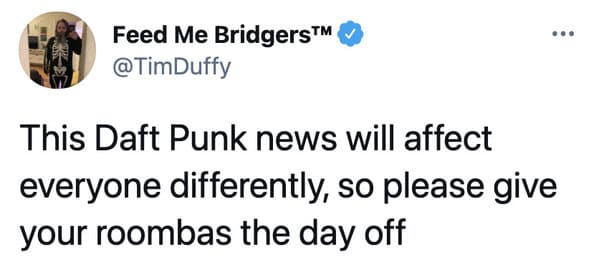 10. The timing is strange.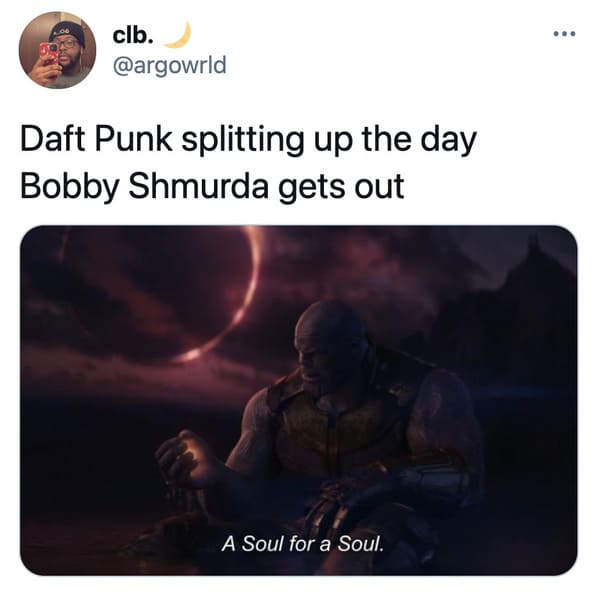 11. Who can forget this emotional roller coaster?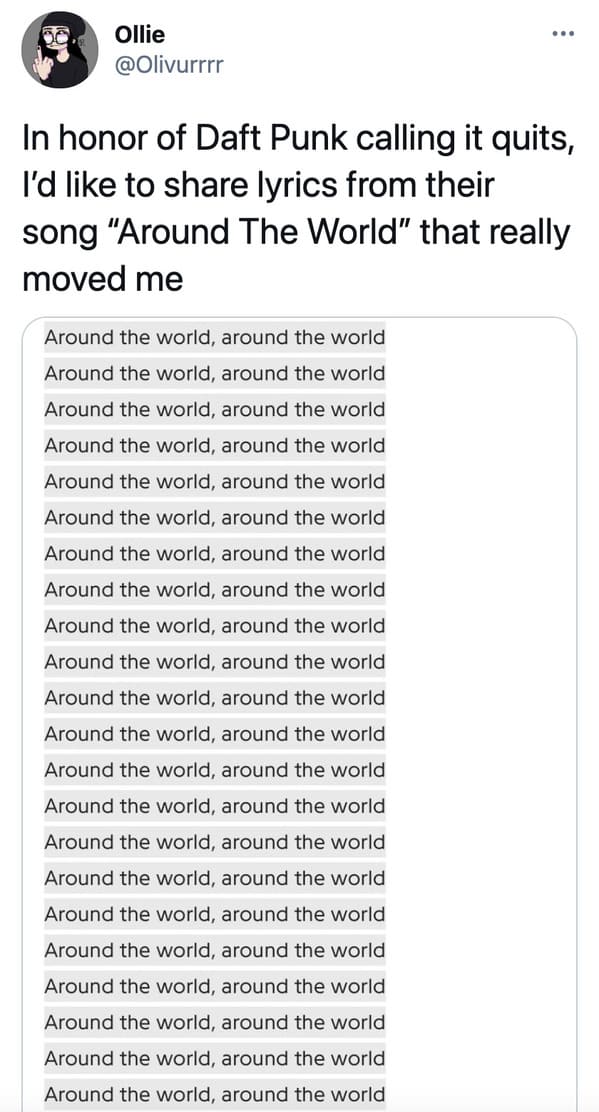 12. Teach your children well.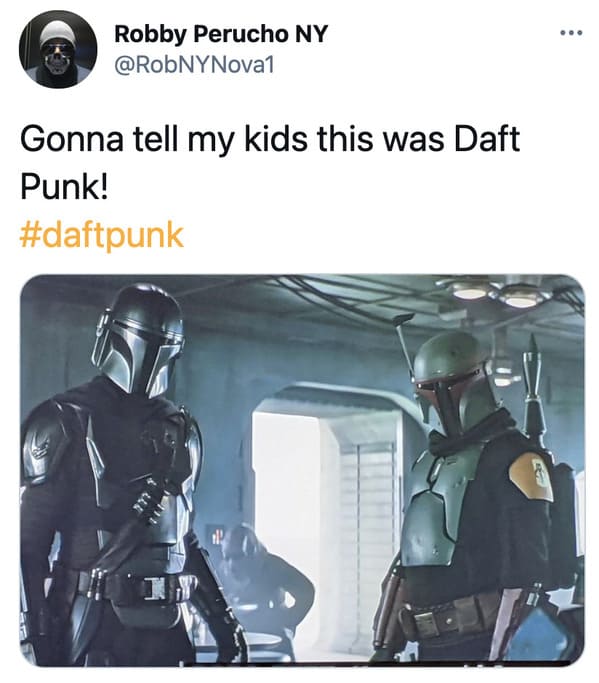 13. One of the greats recognizes the legacy of the duo.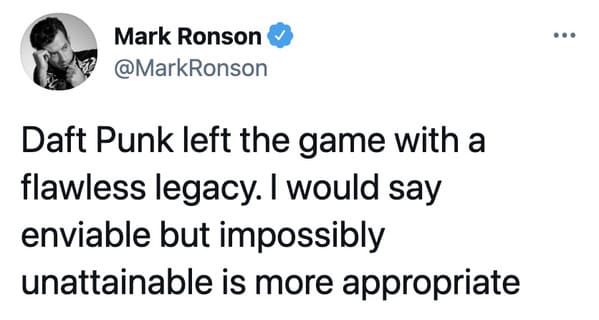 14. You never know who's under the helmets.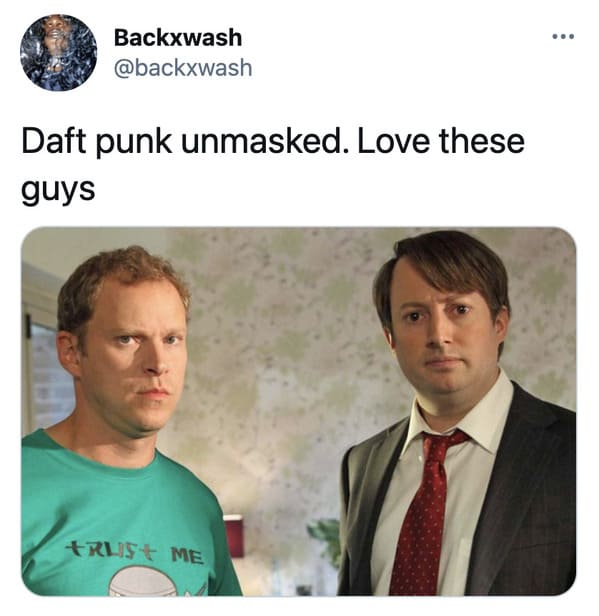 15. These aren't the droids you're looking for.