Design Academy Eindhoven graduate Yi-Fei Chen was inspired to create her tear gun after having a run-in with her tutor that left her crying.
Chen is originally from Taiwan, and when she went to study in the Netherlands, the communication differences were something of a culture shock. She told Dezeen that the pressure of her school work mixed with these unintended altercations built up a lot of pressure.
"The difficulties living as a foreigner in another country lead to high pressures in the study environment," said Chen. "Those pressures had been building for 18 months before finally reaching a crisis point during one of my midterm presentations."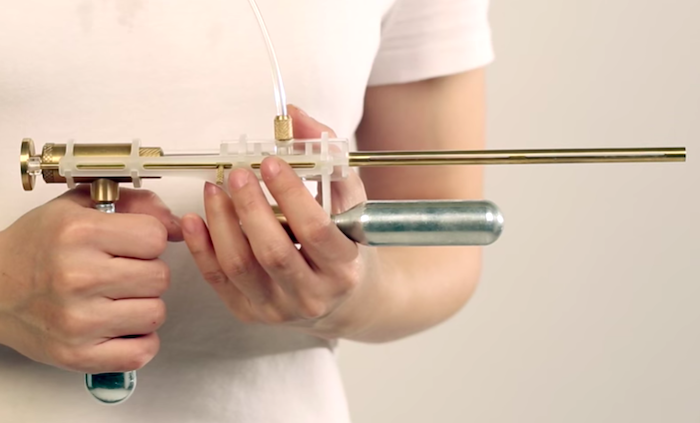 She'd especially had trouble with contradicting or questioning authority figures, which led to a heavy workload. Chen was asked to do too much during a presentation by one of her tutor, but didn't know how to express this in the moment. In another presentation, the school's dean called her "underprepared."
Another student stood up for Chen, which made her more emotional because she felt like she couldn't speak for herself in the moment.
"I was too emotional to control myself, I could not hold my tears so I cried," she said. "I turned my back to the others, because I did not want people to see me crying."
The idea for the tear gun came to Chen after this incident. The user wears a mask with a silicon cup that catches tears: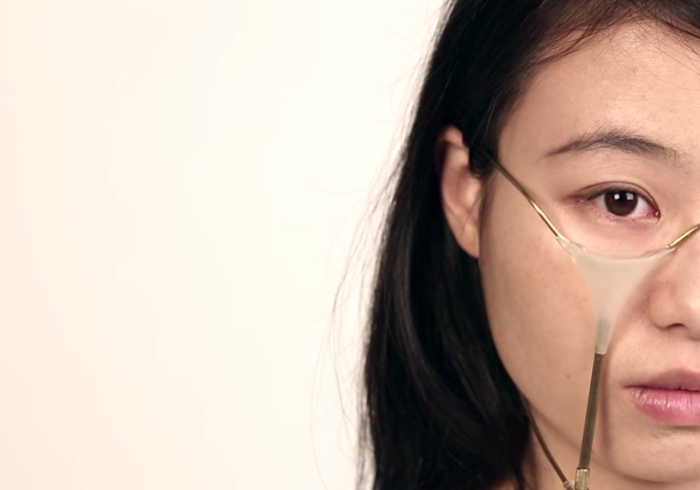 The tears are frozen inside the gun's mechanism, and then loaded into the gun:
Then they're fired out of the brass barrel.
Did Chen ever fire it? Yes, she aimed that tear gun at the head of her department, Jan Boelen, at her graduation. It's always the quiet ones.