Unless you've been living under a rock, and that rock was blocking out wireless internet access, you probably heard that Elon Musk bought Twitter this week, for $44B.
Next I'm buying Coca-Cola to put the cocaine back in

— Elon Musk (@elonmusk) April 28, 2022
When something like that happens, just as when something small and insignificant happens, it is the law (not really but people act like it is) that you must issue a hot take on Twitter. The Musk news was no different, but even now, the reactions keep rolling in.
Here are some of the best you may have missed:
1.
the fact elon bought twitter for 45 billion dollars is so…. like the amount of human good that couldve been done with $45 billion dollars. they couldve rebooted meerkat manor

— jaboukie (@jaboukie) April 26, 2022
2.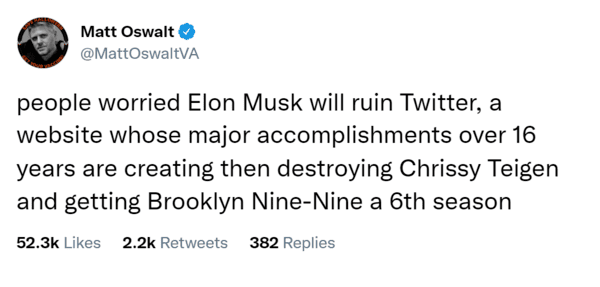 3.

4.
5.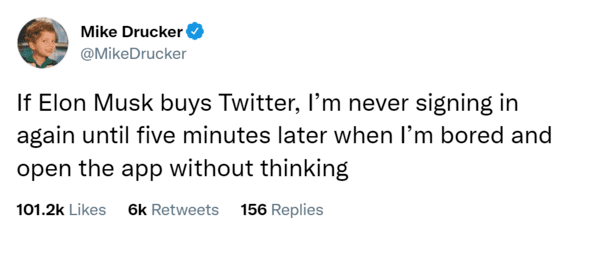 6.
7.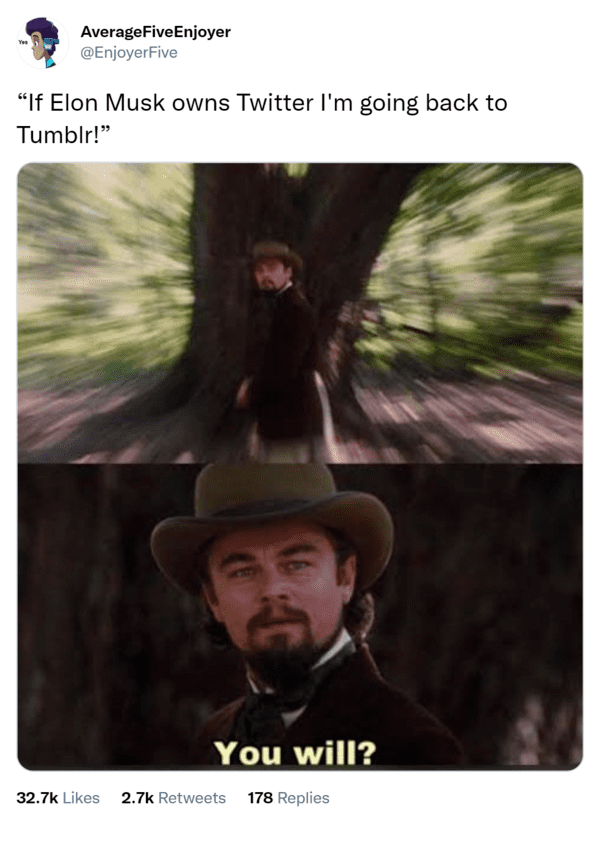 8.

9.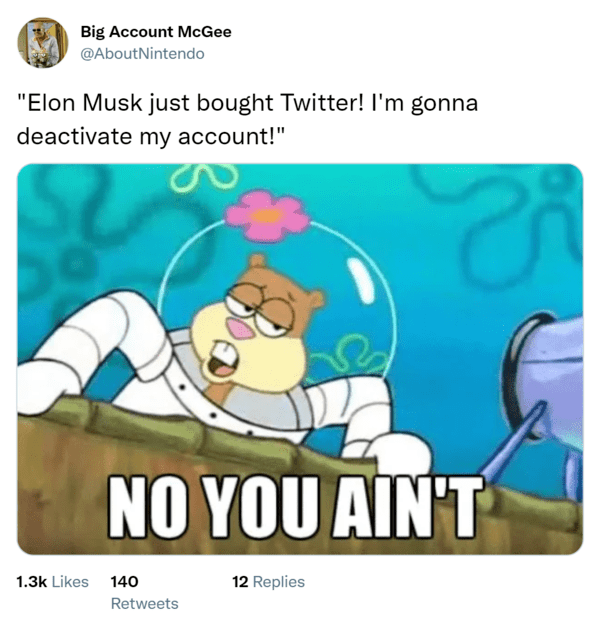 10.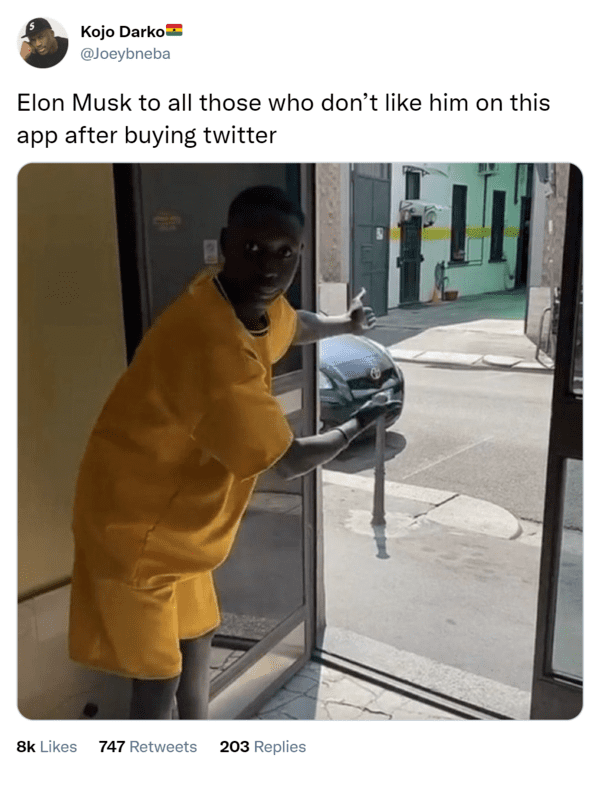 11.

12.

13.

14.
15.

16.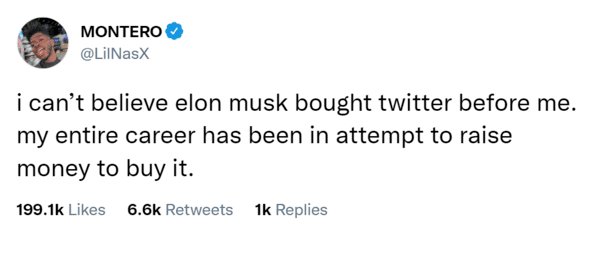 17.
18.

19.

20.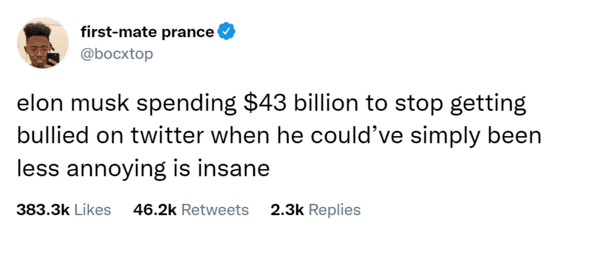 21.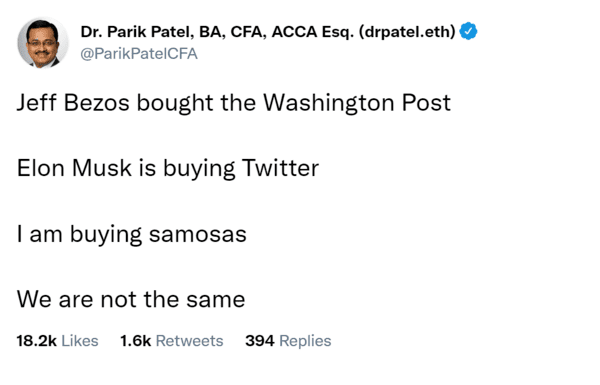 22.
Twitter users after Elon Musk buys Twitter: pic.twitter.com/HFVDkAkdMf

— Robin Tran 🏳️‍⚧️ (@robintran04) April 25, 2022
24.
elon musk spending $44 billion on an app where a shrimp fried this rice goes viral every week

— myesha thee stallion (@myeshachou) April 25, 2022
25.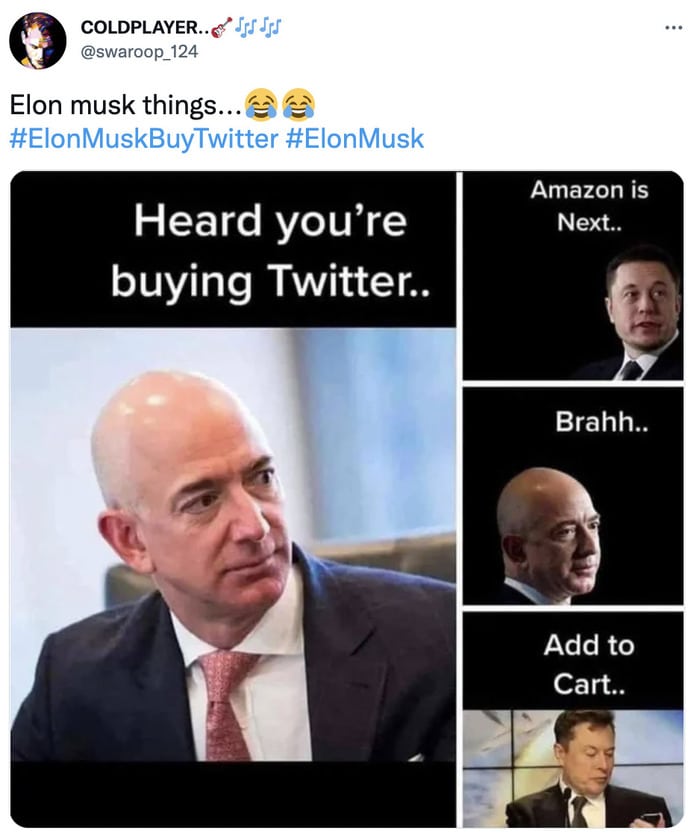 26.
27. And of course, the man himself must weigh in.
Listen, I can't do miracles ok pic.twitter.com/z7dvLMUXy8

— Elon Musk (@elonmusk) April 28, 2022