I always get super freaked out when I see people carrying around their phones without a case. I drop my phone roughly 50 times a week and without a case, I would have smashed the entire thing to smithereens within a week of purchase. How do people flirt with disaster and manage to come out unscathed? The world may never know.
If you're one of the case-free masses, I both salute you and am terrified of you.
For everyone else, know that you don't have to settle for boring standard phone cases to shield your device, especially not when a phone case with a fried chicken wing grip exists.
It's the phone accessory you never knew you needed but that you definitely do. Trust me on this one.
While this amazing invention was originally for sale in China (of course!), it's now available on Amazon US, and thank goodness for that. After all, why should anyone have to miss out on the fried chicken-related fun? For $15.90, I can't think of a better bargain. Plus, there are versions available for pretty much every iPhone model from the iPhone 5 on up.
While the case itself is plain and translucent—though it does have raised bezels to protect your screen from shattering if you do drop it—it's the fried chicken wing grip that's the real star of the show here.
There's even a chicken leg version if that's your preferred cut. It looks pretty realistic (or as realistic as a plastic piece of fried chicken can look) but please don't be tempted to eat it. That won't work out very well.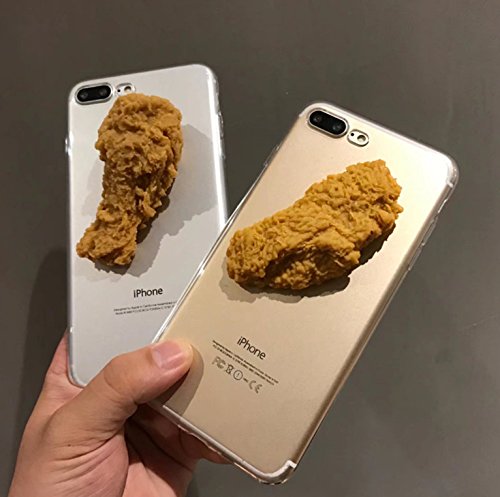 The one possible downside is that according to some reviewers, the wing has the pesky habit of falling off. That's what superglue was invented for, I say. You may want to order soon, however, because these things are bound to sell out quickly. Let the chickeny goodness reign!
Get your fried chicken phone case on Amazon for just $15.90.