Will the world ever stop telling women how to behave? No. Not ever.
You are not immune. I am not immune. Celebrities are not immune. Even the adorable Millie Bobby Brown is not immune, as we were recently reminded when the English actress posted a photograph of herself to Instagram.
In the picture, Brown poses on a stairwell in a body-con knee-length snakeskin dress and heels. "Write a caption," she wrote underneath the January 12 picture, which was unfortunately met with hundreds of comments criticizing her for dressing inappropriately for her age (Brown is 14).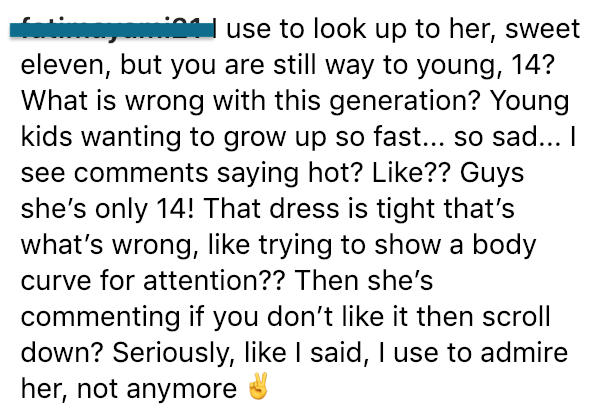 Brown addressed the barrage of disapproval in an Instagram story. The teenager captioned a car selfie with, "ik everyone on my last pic wants me to 'act my age' but quite frankly its my instagram and if i choose to post that picture and you dont like it… scroll past it."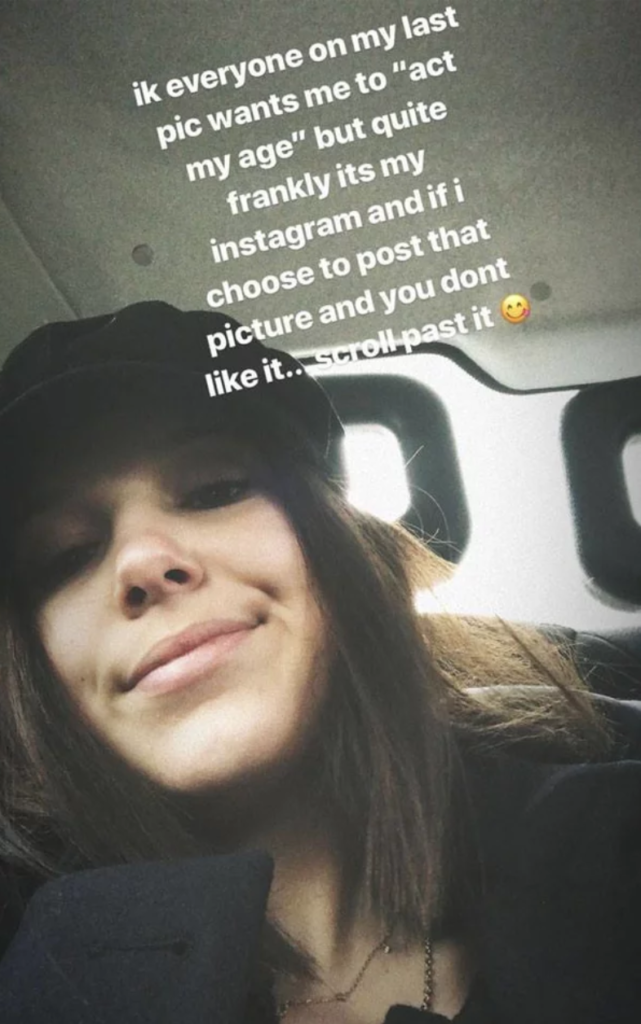 Amen sis! The next day, Brown posted the following quote: "If we could spread love as quickly as we spread hate and negativity, what an amazing world we would live in."
Though the very mature 14-year-old caught some hate over her outfit, she also had a ton of supporters come to her defense.

As many pointed out, women are bound to be reprimanded for their appearance and behavior no matter their age.

In the wise words of clapback queen Chrissy Teigen, next time your fingers itch to comment on a 14-year-old's outfit on social media, remember to just calm your t*s and scroll on by.