God save the Queen! News broke this morning that the Queen's health has taken a turn for the worse. Family members have traveled to be with her, and it seems these may be her last moments as Queen.
According to The New York Times, "Queen Elizabeth, who is 96 and has reigned for 70 years, has been placed under medical supervision at Balmoral Castle"
Breaking News: Queen Elizabeth II has been placed under medical supervision and doctors are "concerned" about her health, Buckingham Palace said.

The queen, who is 96, has not been hospitalized and remains at Balmoral Castle in Scotland.https://t.co/vKGQ5HrUwc

— The New York Times (@nytimes) September 8, 2022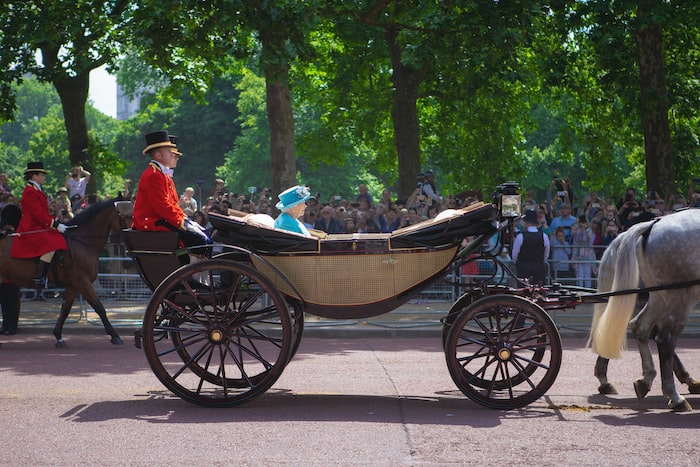 Reactions to the news poured in on Twitter.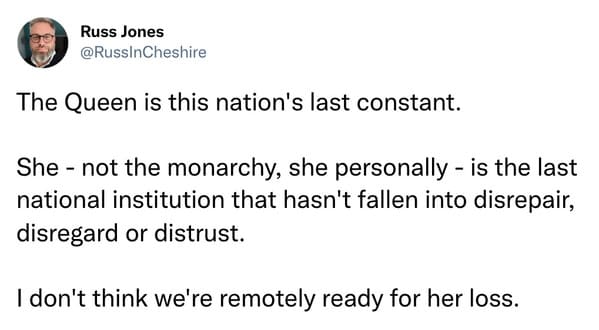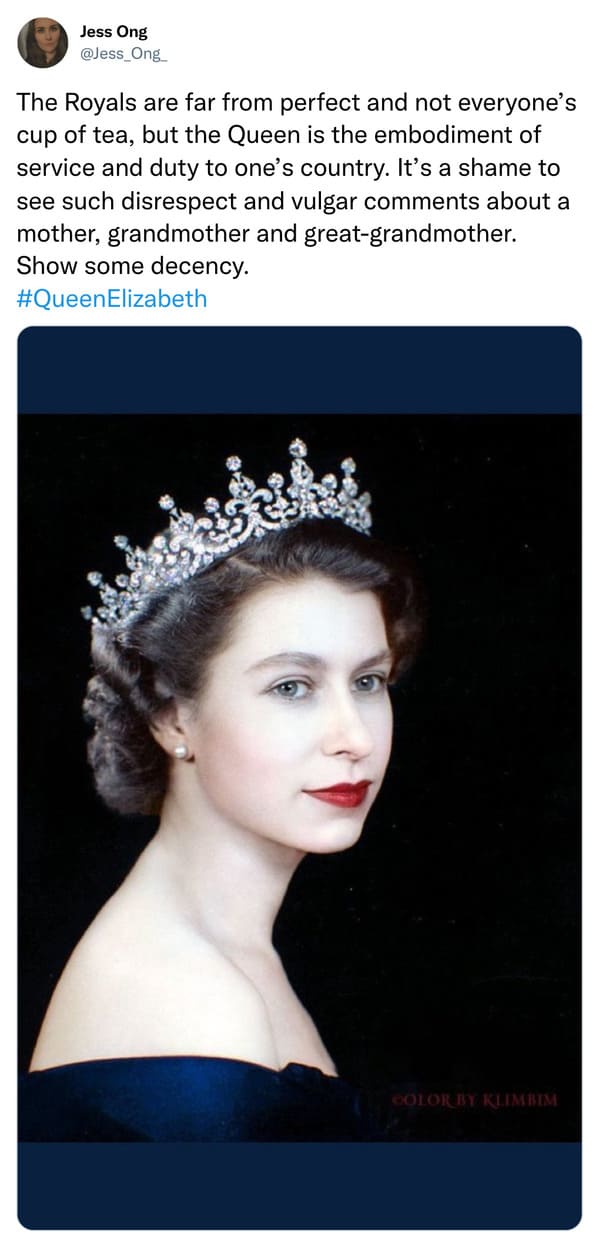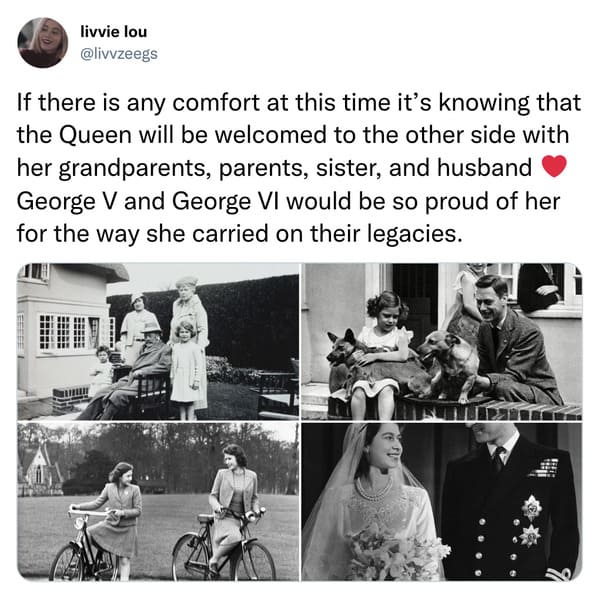 There were many sincere reactions, but as you know, Twitter can be ruthless at times. This isn't the first time Twitter has jokes about the Royal Family.
Remember when Harry and Meghan left the Royal Family? Twitter does.
Then, when news broke about Prince Harry and Meghan Markle naming their child Archie, Twitter had jokes.
So, as you can imagine, Twitter had plenty of jokes about the Queen's health, and what's to follow.
Update: The Queen has officially passed away.
The Queen died peacefully at Balmoral this afternoon.

The King and The Queen Consort will remain at Balmoral this evening and will return to London tomorrow. pic.twitter.com/VfxpXro22W

— The Royal Family (@RoyalFamily) September 8, 2022
Here are some of the funniest (and kinda disrespectful) Queen Elizabeth II Death Memes: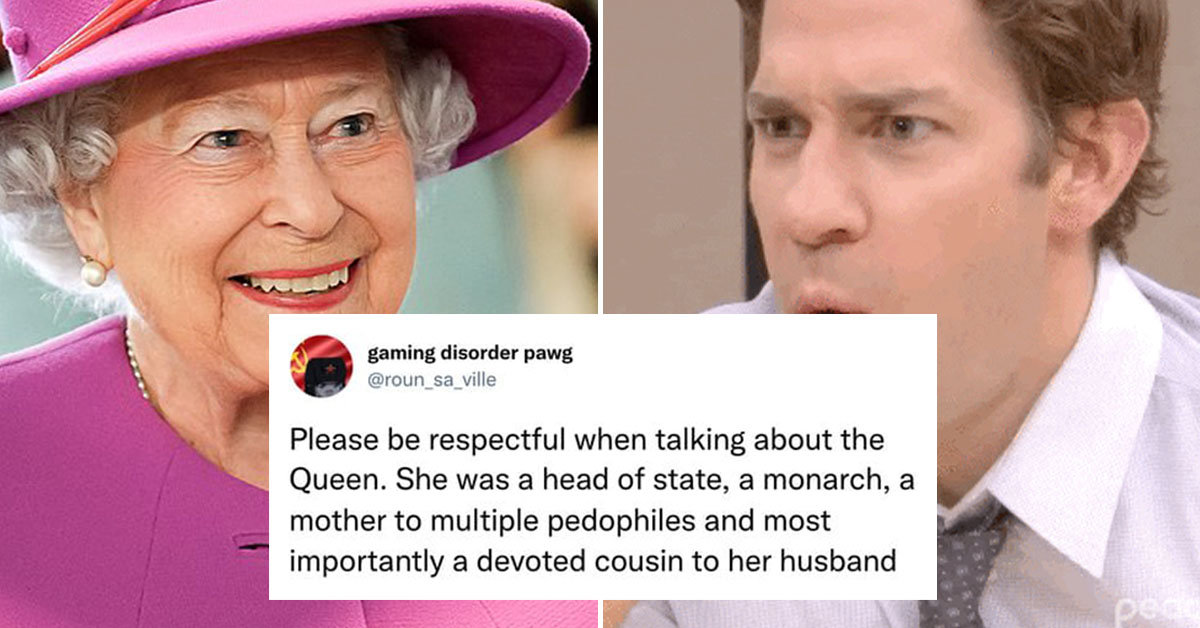 Tasteless. I don't think anyone would be laughing if an AMERICAN corgi breeder lay dying……………

— kylie brakeman (@deadeyebrakeman) September 8, 2022

Irish, Indian, Kenyan, Nigerian, South African, and Caribbean Twitter right now. pic.twitter.com/MEBJWZPyLZ

— uNgwane (@comradesipho) September 8, 2022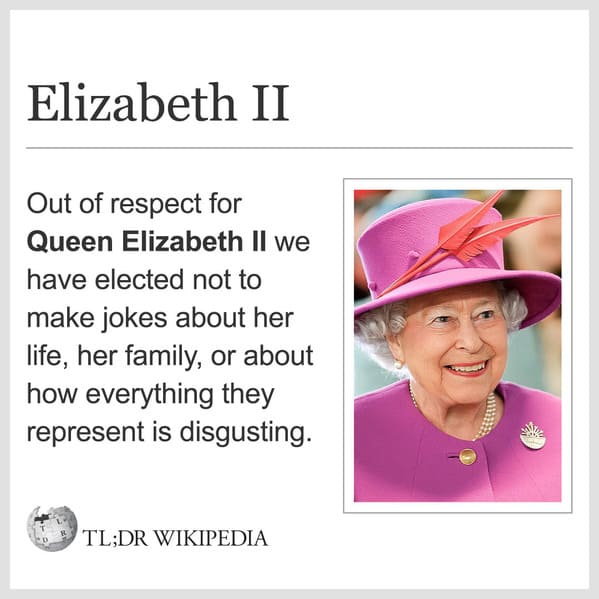 Just hope the queen hangs in there long enough for Thursday Night Football

— Chase Mitchell (@ChaseMit) September 8, 2022