This week, the House passed the Respect For Marriage Act, which protects marriage equality by repealing the Defense of Marriage Act (DOMA) and providing federal protections for same-sex and interracial couples.
The bill passed 267-157, with 47 Republicans joining every Democrat voting in favor of the bill.
157 republican politicians voted against it, so Twitter user @mattxiv put together a little presentation that takes a look at how they honor the "traditional definition of marriage" in their own lives.
---
1.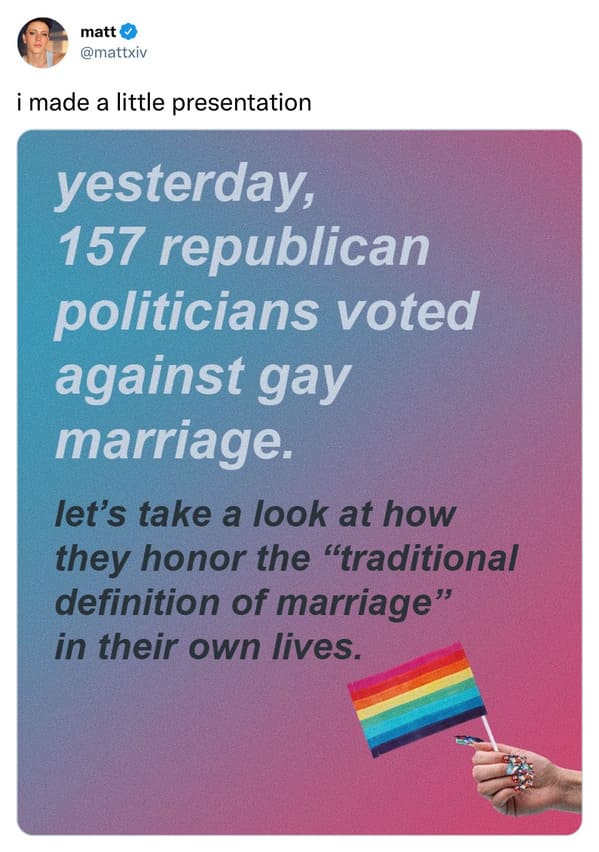 2.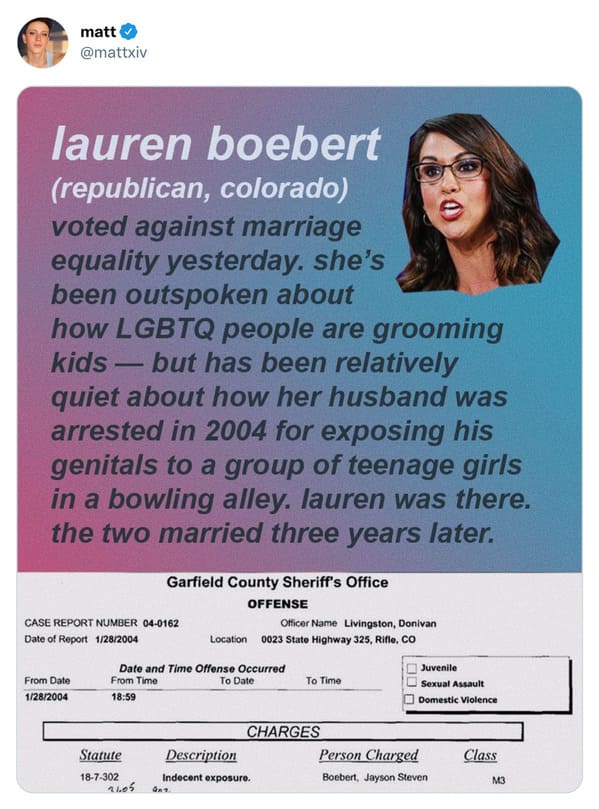 3.
4.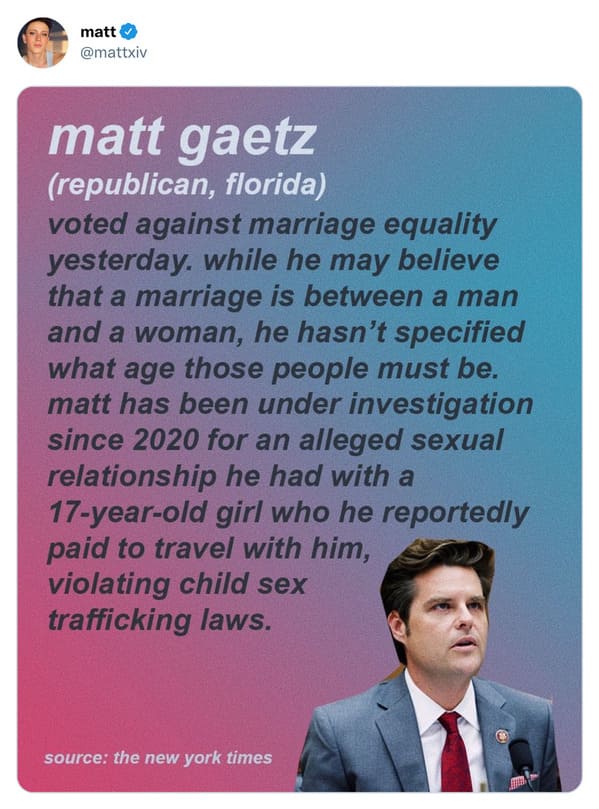 5.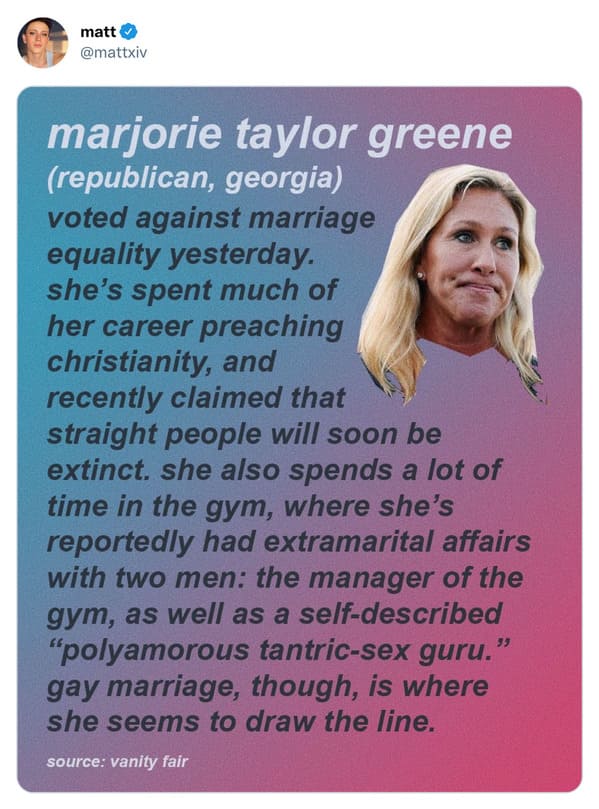 6.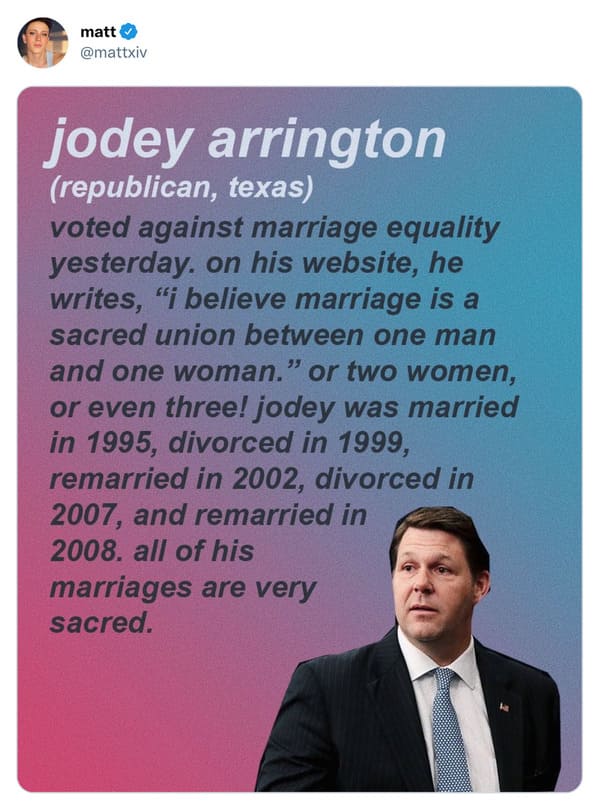 7.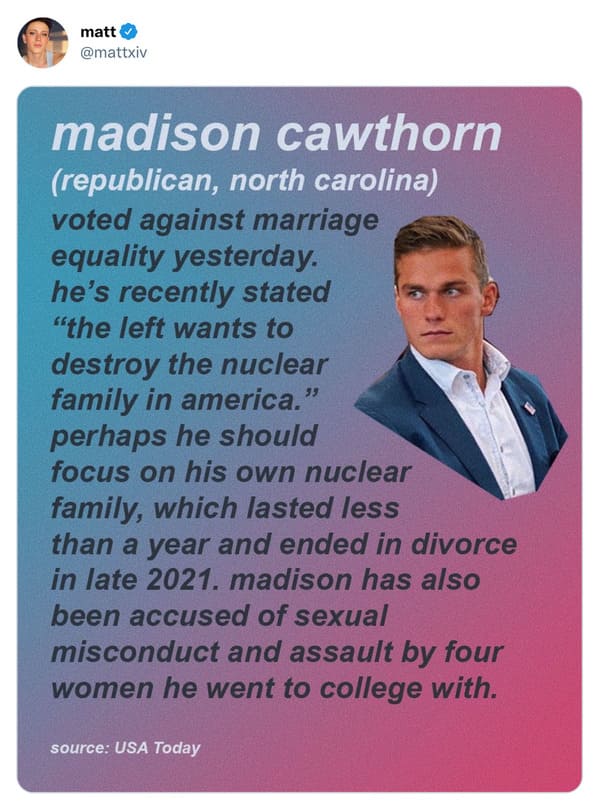 8.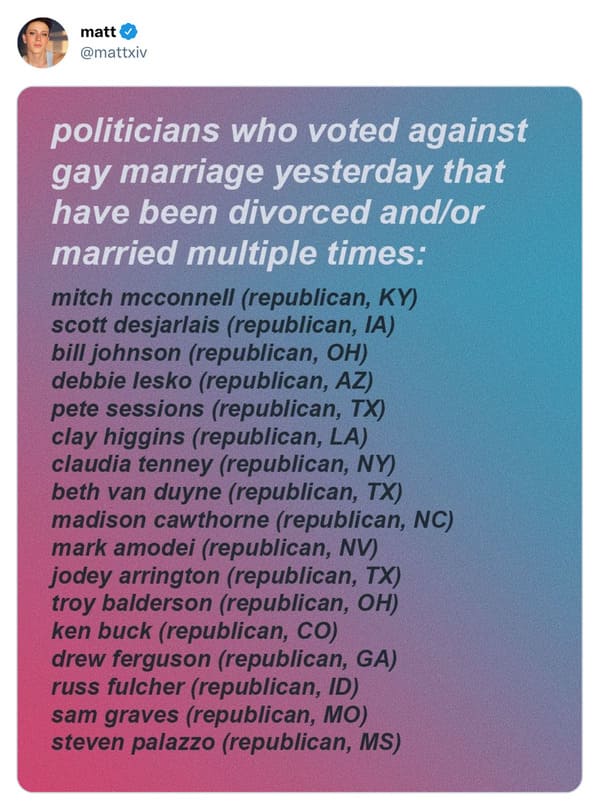 9.

10.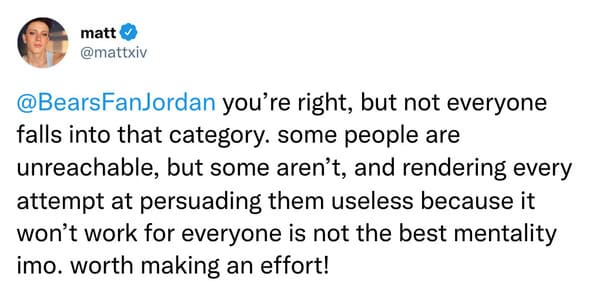 11.

12.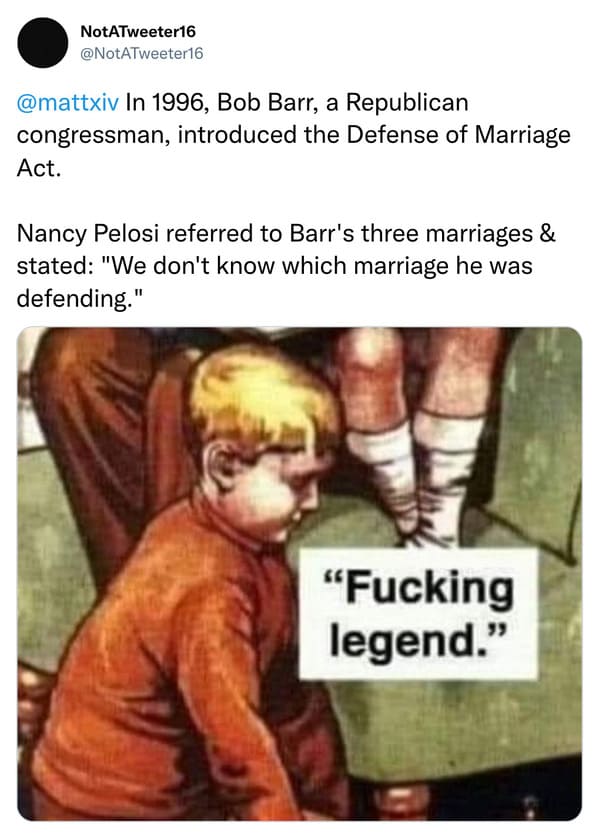 13.