On October 2nd, folks in Texas and cities across the United States came out to march in protest of Texas' abortion ban.
Senate Bill 8, which became law back in September, effectively bans abortions around six weeks after a patient's last menstrual cycle. The so-called "heartbeat" law was signed by Governor Greg Abbott, and prevents medical experts from performing abortions after the first sign of cardiac activity is detected in the embryo—which usually occurs around the six-week mark. This is before most people would even know they are pregnant and a lot earlier than abortions are carried out.
According to a report from The New York Times, the lawyers for several clinics say, "85 to 90 percent of procedures in the state happen after the sixth week of pregnancy."
The law also encourages anti-abortion citizens to take legal action against abortion providers or anyone who offers help to someone getting an abortion.
In response to Senate Bill 8, pro-choice supporters gathered their markers, poster boards, and wittiest comments and took to the streets. During the marches, the Internet was filled with colorful photos of people standing up for what they believe in with messages of hope, inspiration, and strong words against anti-abortion laws.
1. "Oh right, Texas. Like none of your girlfriends ever got an abortion."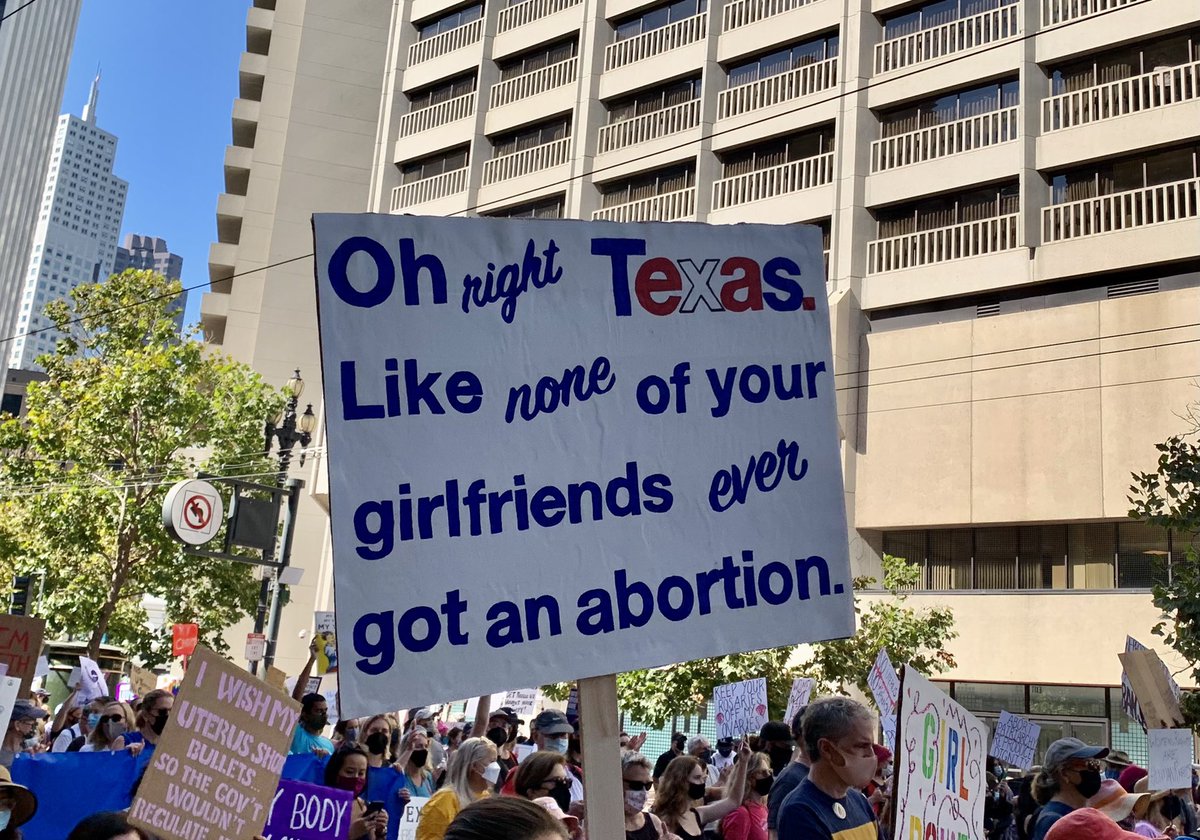 2. I'm with her and her and her and her and her too.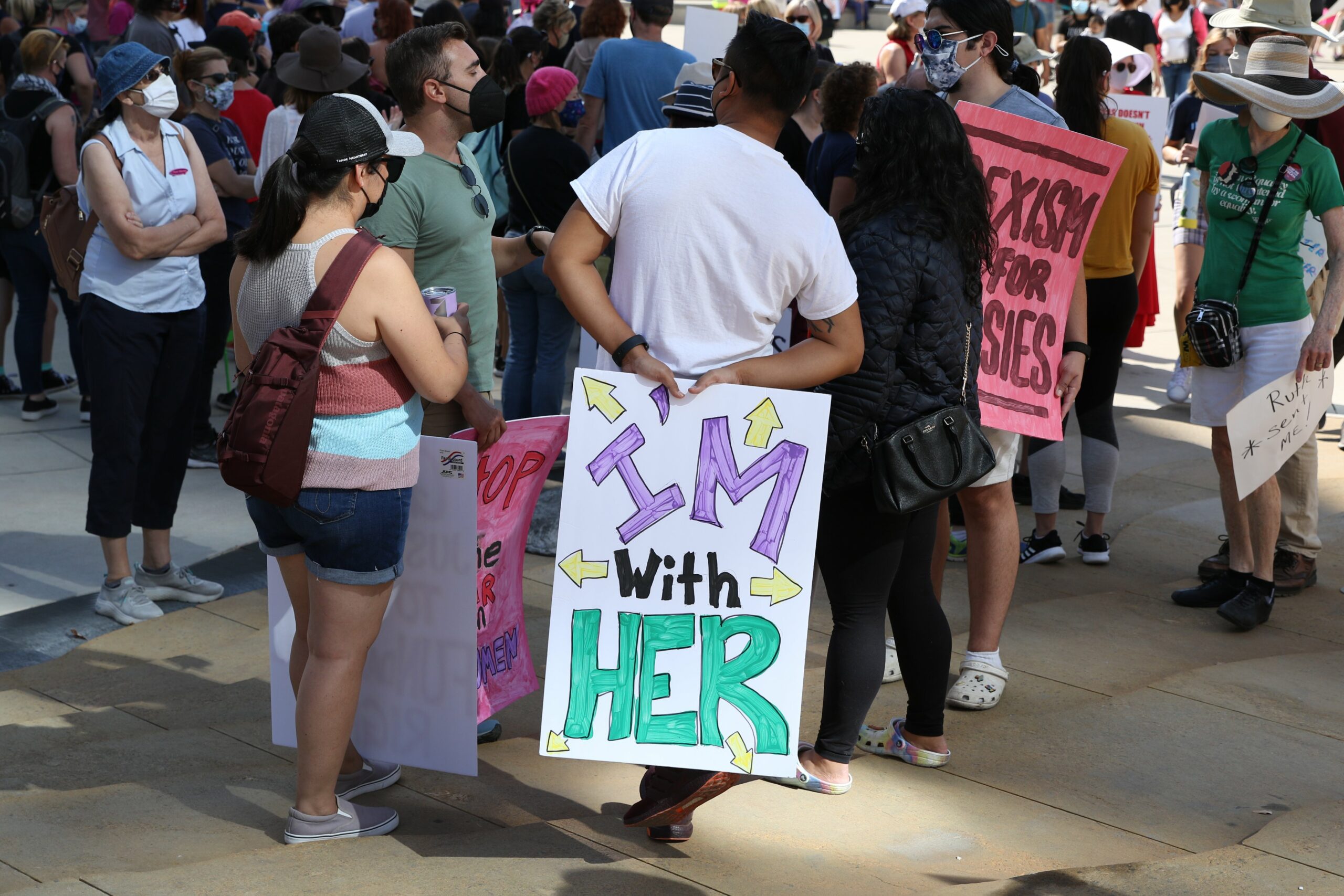 3. "Hey, I just met you and this is crazy, a clump of cells is not a baby…"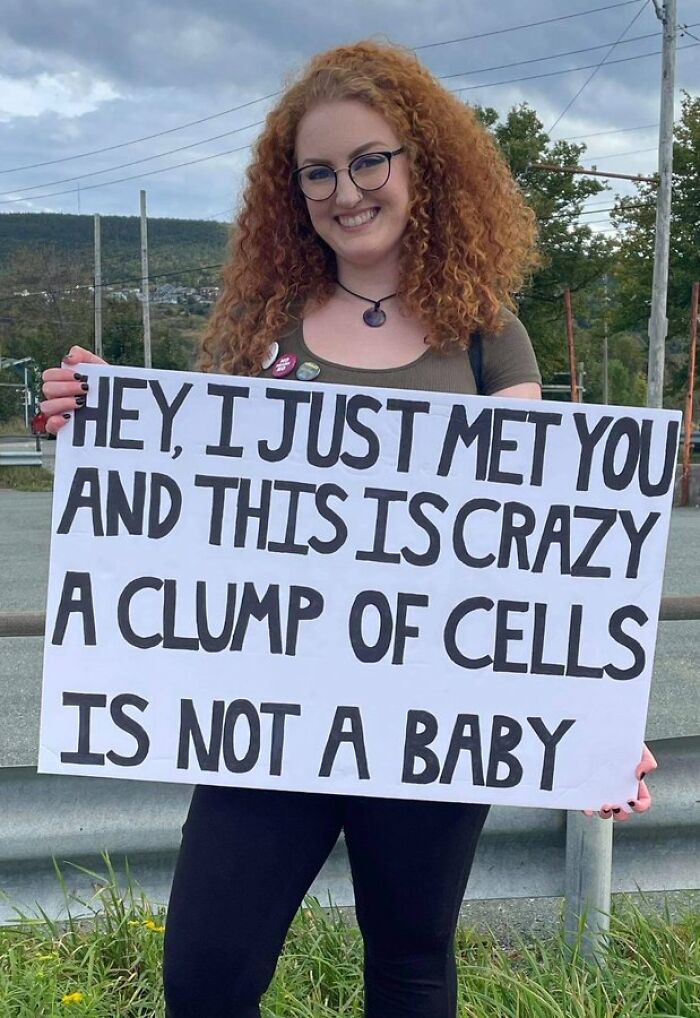 4. The Elephant in the womb.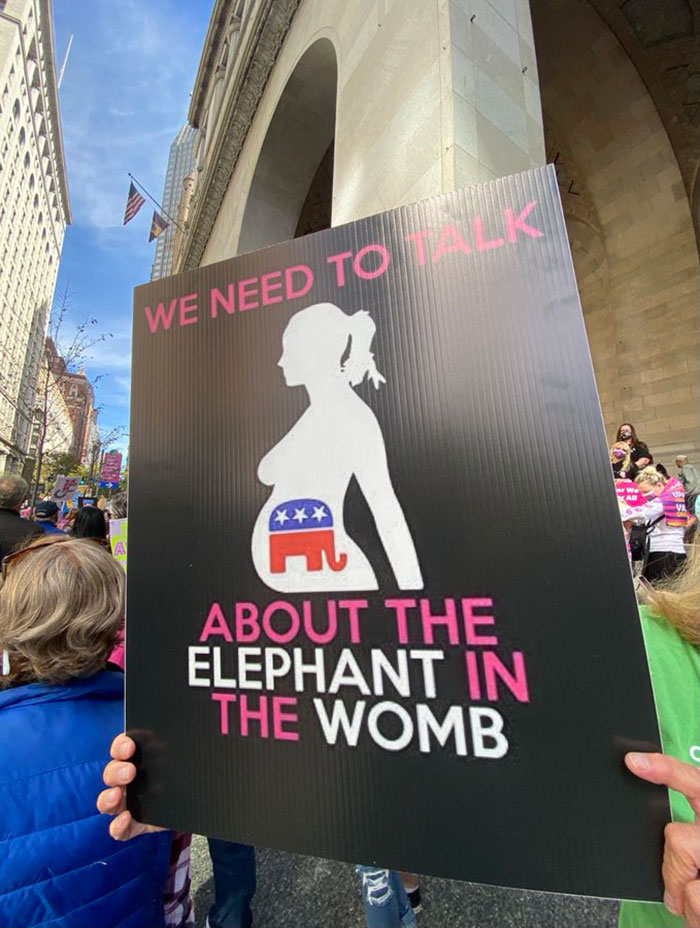 5. "Texas won't make a 12-year-old wear a mask to school but they will force her to have a baby."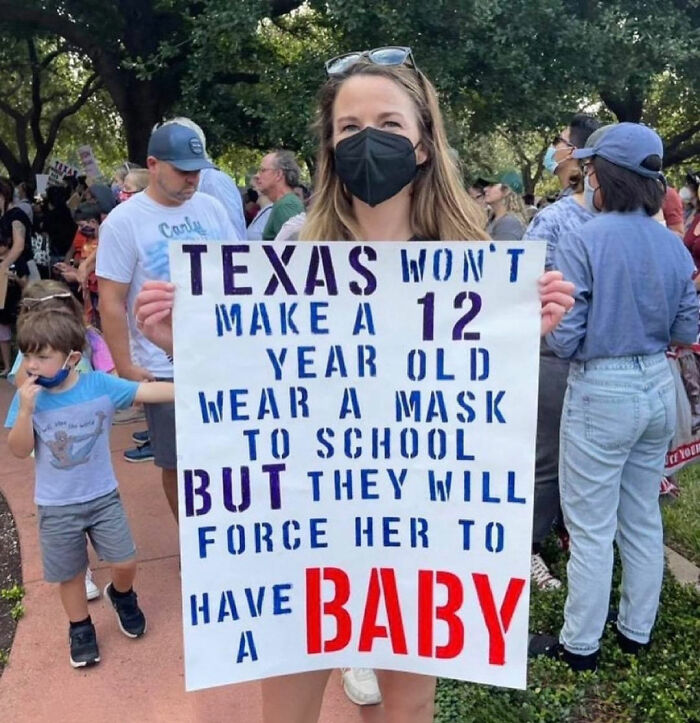 6. "Regulate corporations, not women's liberation."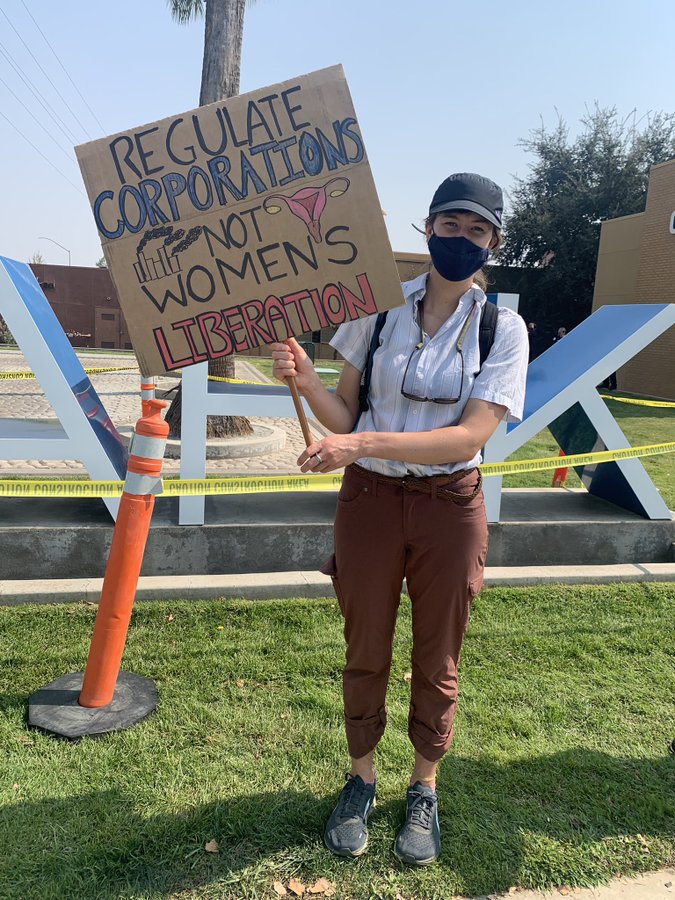 7.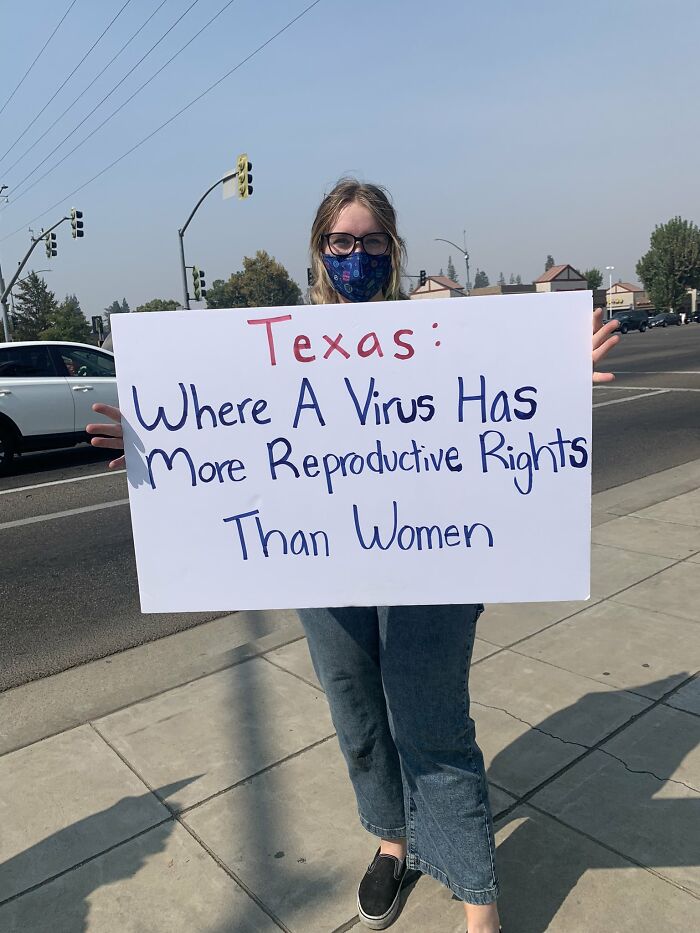 8.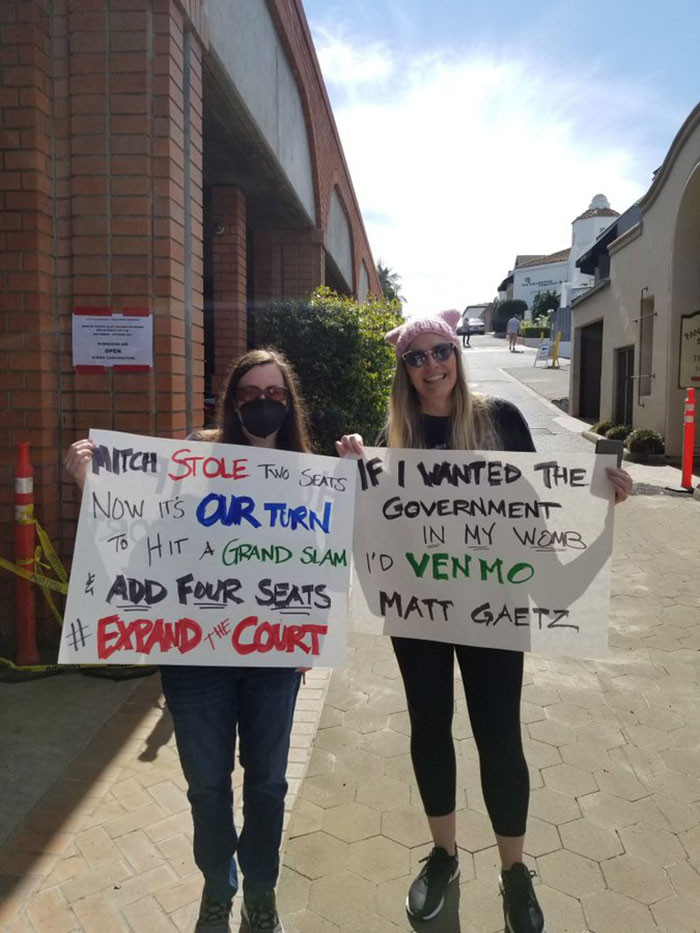 9.
10.
11.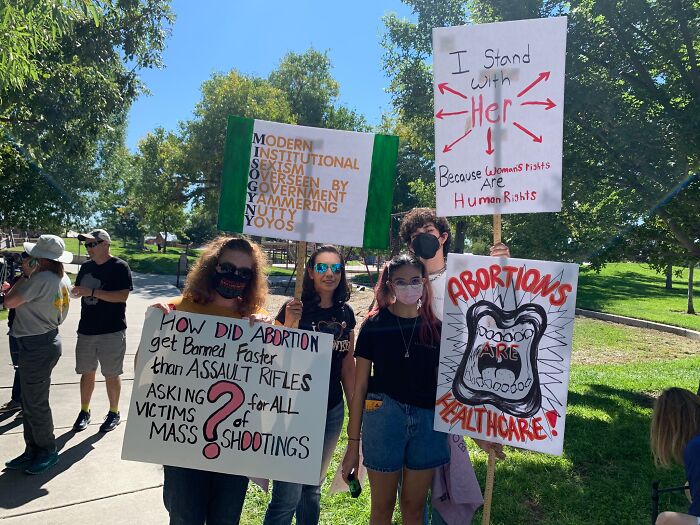 12.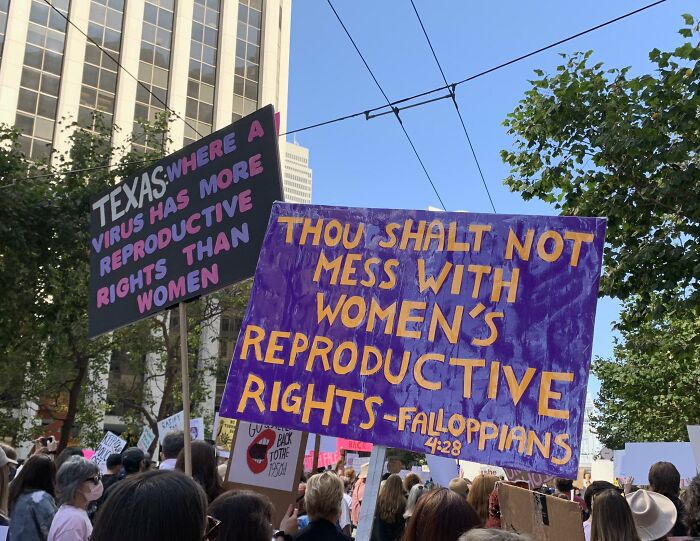 13.
14.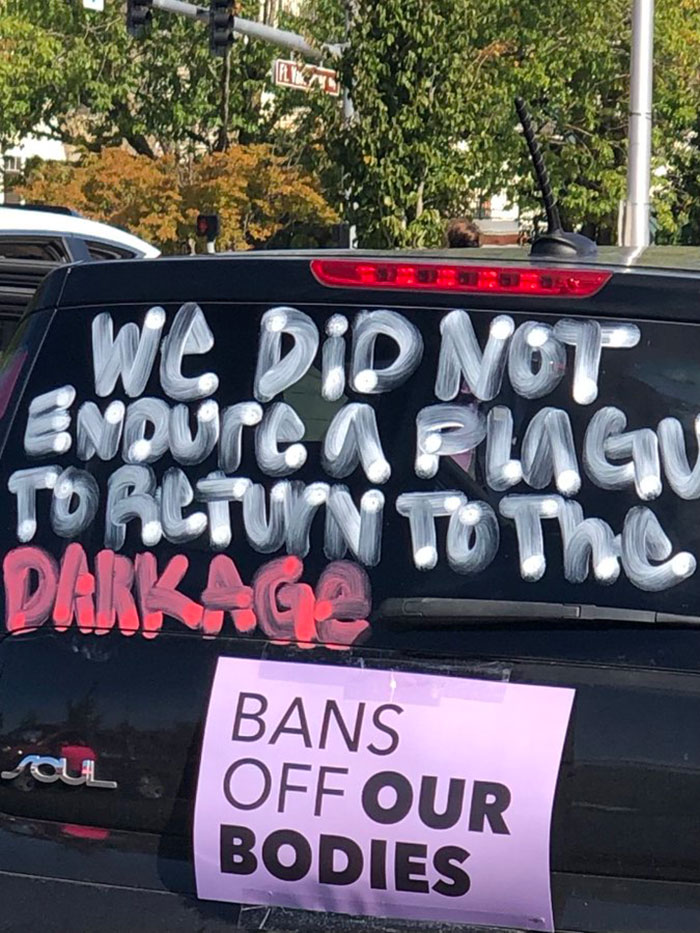 15.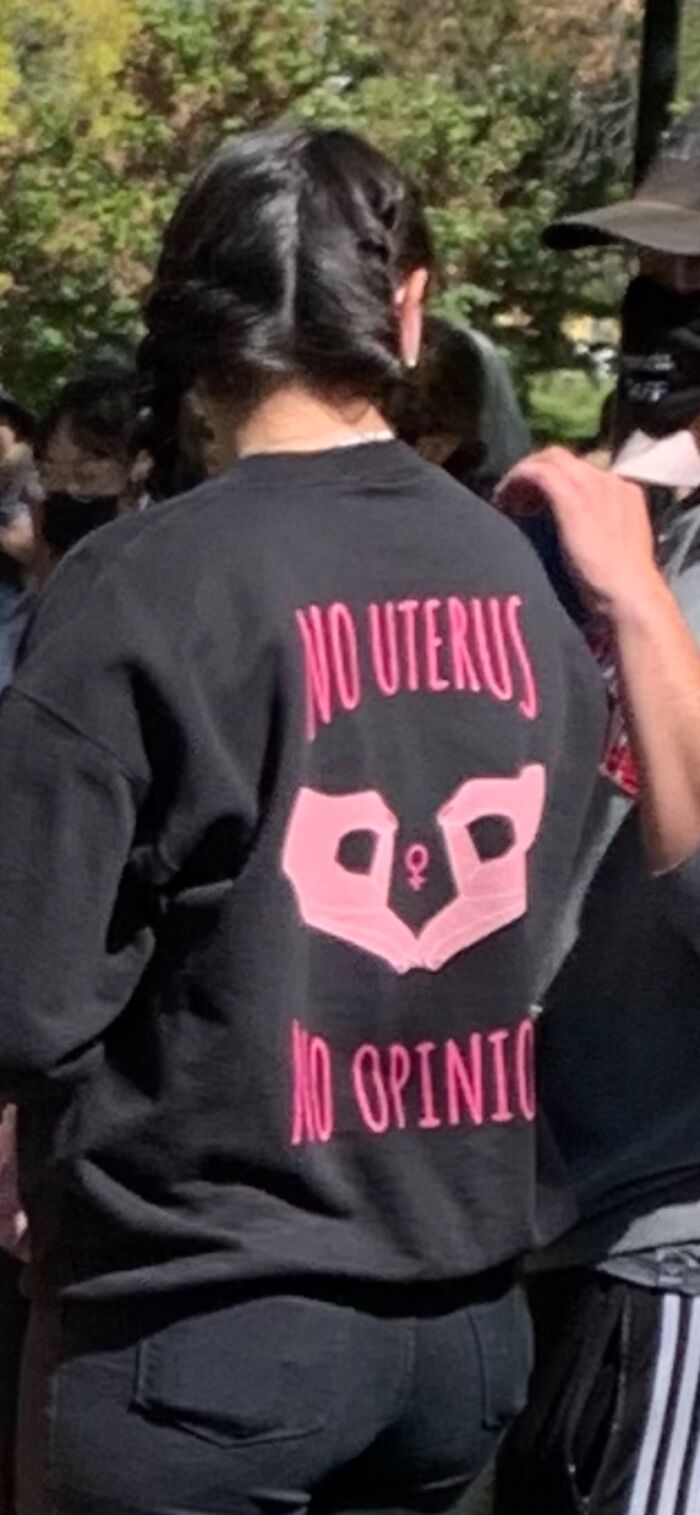 16.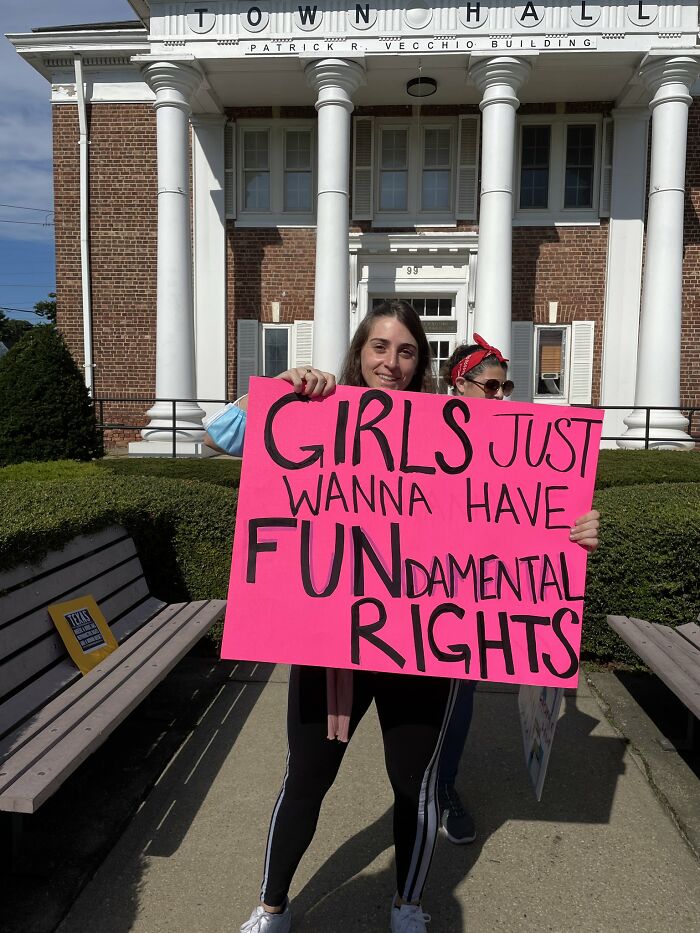 17.
18.
19.
20.