Elon Musk was seen vacationing in Mykonos, Greece on his luxury yacht with the CEO of Endeavor Ari Emanuel, and his wife, Sarah Staudinger.
Musk was photographed while swimming in the Aegean Sea, and many people, particularly on Twitter, were quick to point out how pale he is.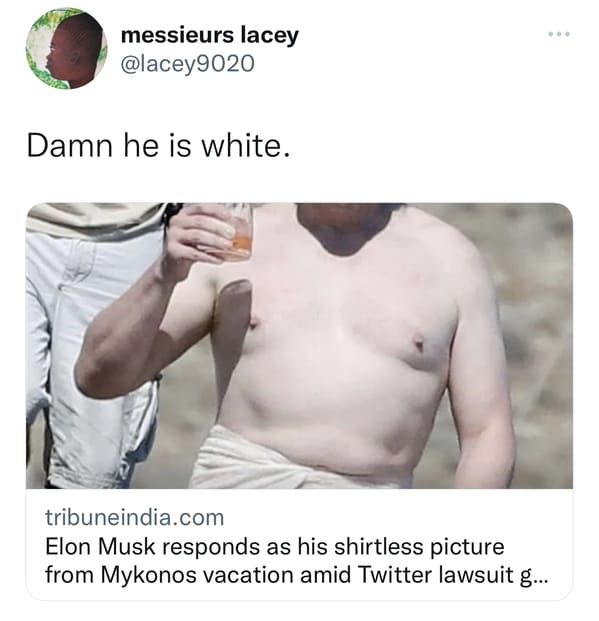 The Tesla CEO didn't seem to mind that people joked about his pale skin. He even tweeted about it himself.
A lot of people went straight to insults, calling him a "bleached whale" and calling out his "protruding nipples"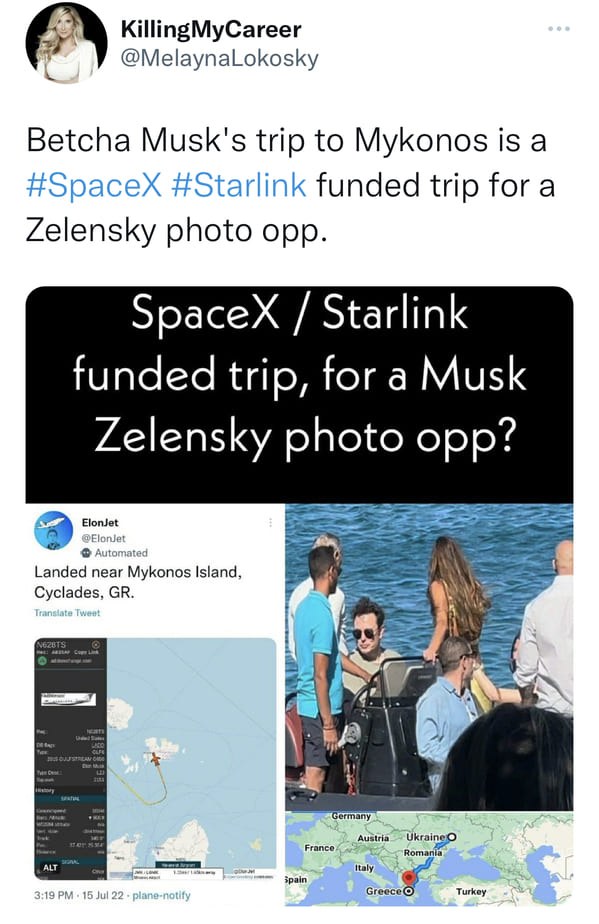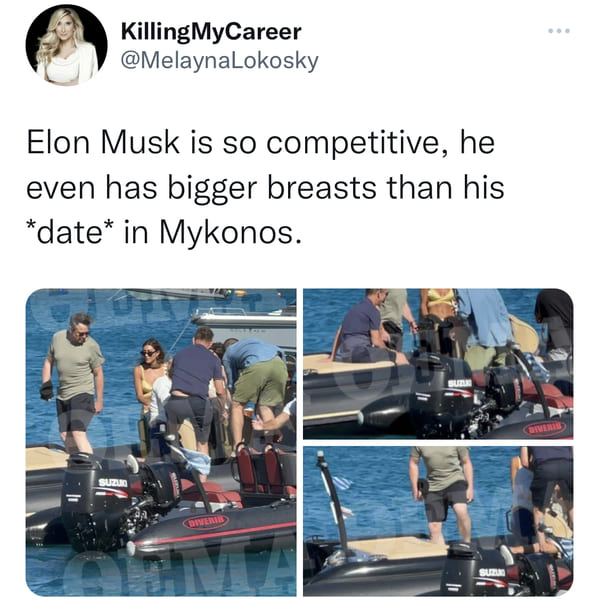 This is all happening amid a lawsuit from Twitter for backing out of his 44 billion deal to buy the social media company. Musk has said that he won't make any formal response to the lawsuit until next year, but the court has moved the trial to October of 2022.