Ok, first things first, I'm not actually getting married anytime soon. Or I don't have plans to, anyway. But if I were/when I do (if ever, lol) I would 1000% don these gorgeous, sparkly, and most importantly—HELLA COMFORTABLE—pair of white Crocs.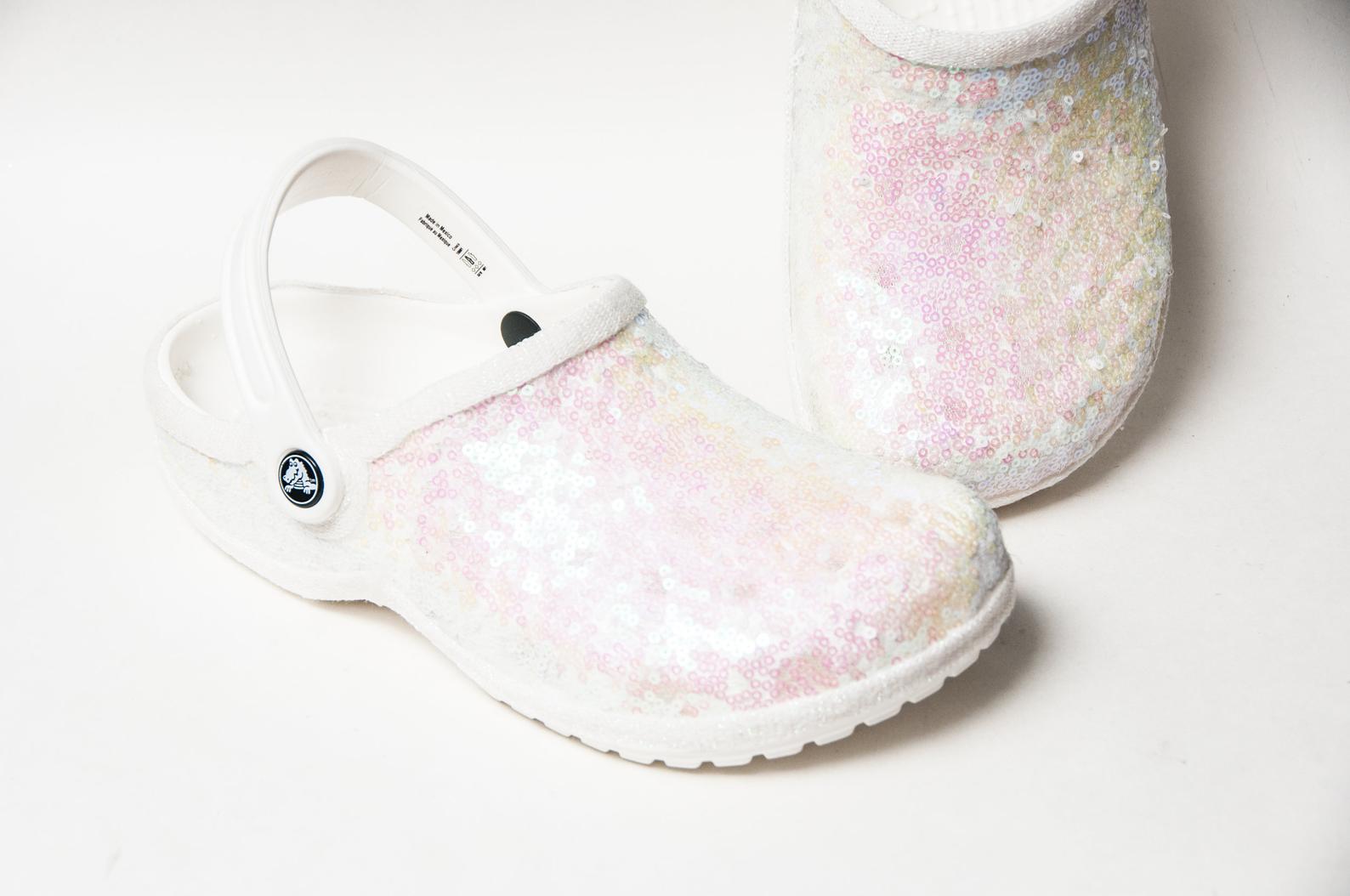 Because here's the thing: People are already foregoing uncomfortable heels in favor of white Keds, Chucks, Vans, and a variety of other sneakers. The Croc is just the next logical progression of comfort and style.
Yes, I said it! Style! The commonplace, utilitarian, and uncool has become the coolest, as anyone familiar with Carhartt, overblown Champion sweaters, Tevas, and fanny packs knows.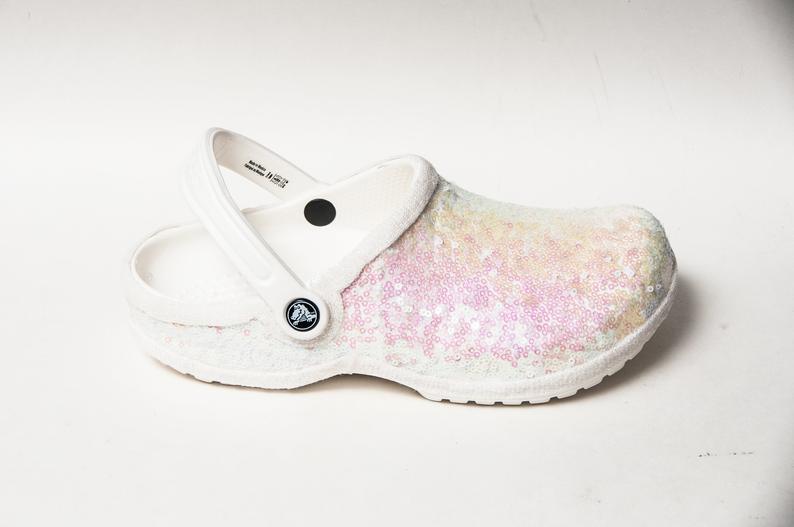 All of this is to say, one wouldn't expect Crocs to make an appearance in a bride's wedding-day ensemble, which is precisely what makes them so chill. A sparkly, fully-sequined white version of the shoe is being sold by Princess Pumps on Etsy, and can be found among the shop's bridal collection among sequined ballet flats, sequined pumps, and, yes—sequined sneakers.
The description of the bedazzled comfort shoe reads: "Looking for unbeatable comfort with a hint of sparkle? Enjoy these flashy crystal sequin Crocs at home or work! You won't find these in stores!"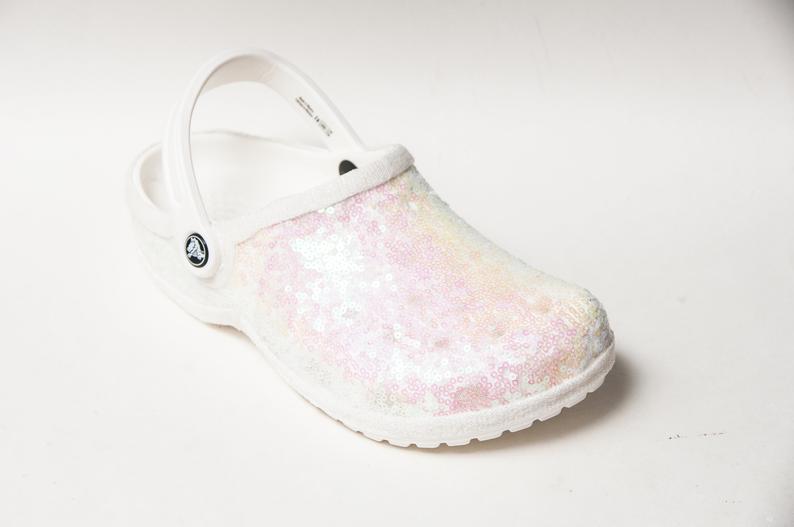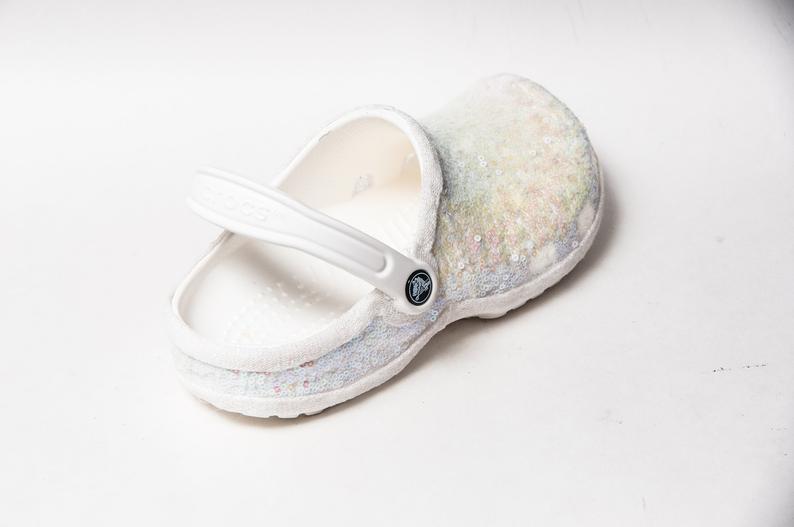 Of course, this product of sartorial and design genius doesn't come cheap—we're talking about wedding shoes here, people!—they go for a whopping $99 on the site.
However it's important to remember that these beauties aren't just for one-time use. This is an investment in the future of your marriage and also your feet.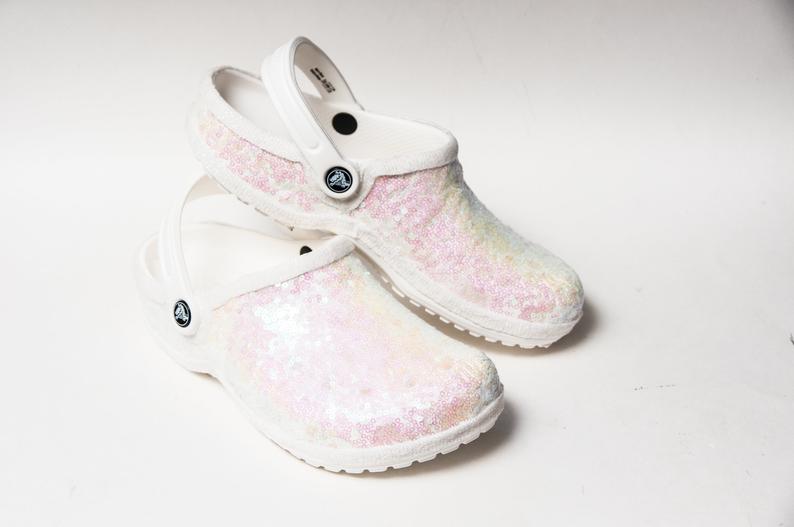 If sparkle isn't your thing, though, Crocs also just released a shoe in collaboration with Japanese fashion brand Beams, and it features a tiny stunning little fanny pack directly on the heel.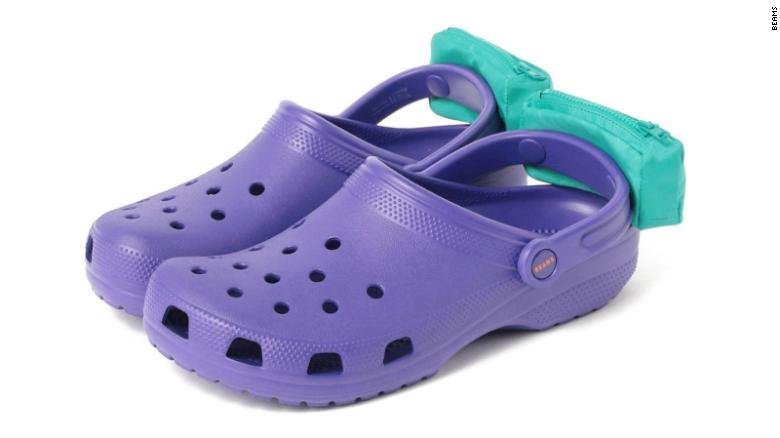 Here's a version with tiny visors, attached too.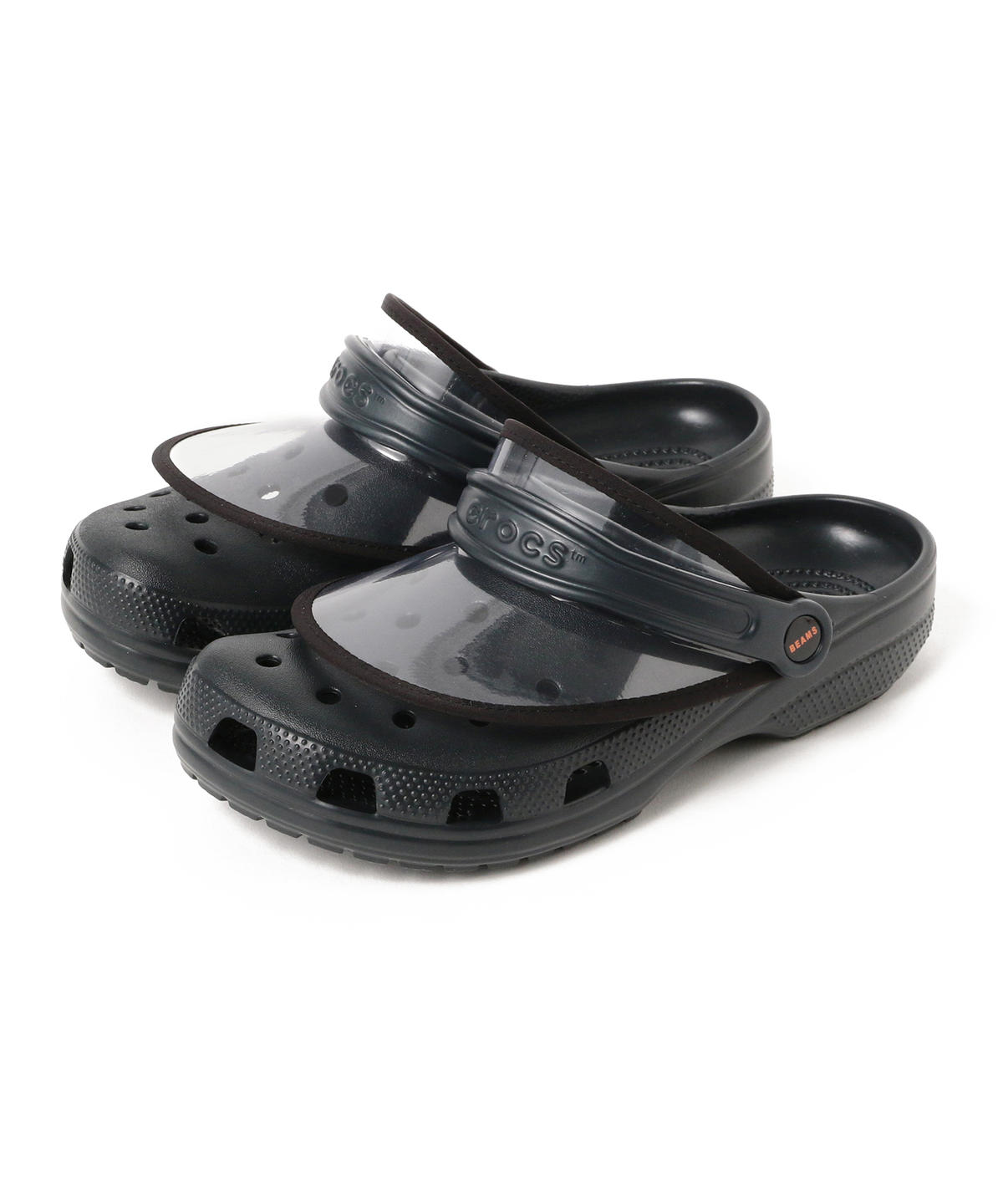 I'll tell you what we aren't doing in 2019: We aren't Croc-shaming, and we certainly aren't wearing uncomfortable, impractical shoes.
h/t Etsy