I think it's safe to say that interviewing is a pretty stressful time. You have managed to get over the first hurdle — your resume was good enough! you landed that interview! — but it's far from over. After all, now you have to impress a real live person.
TikTok user Jayla recently shared a viral video that says she turned down a manager job at Family Dollar when they said they could not offer her $21 per hour.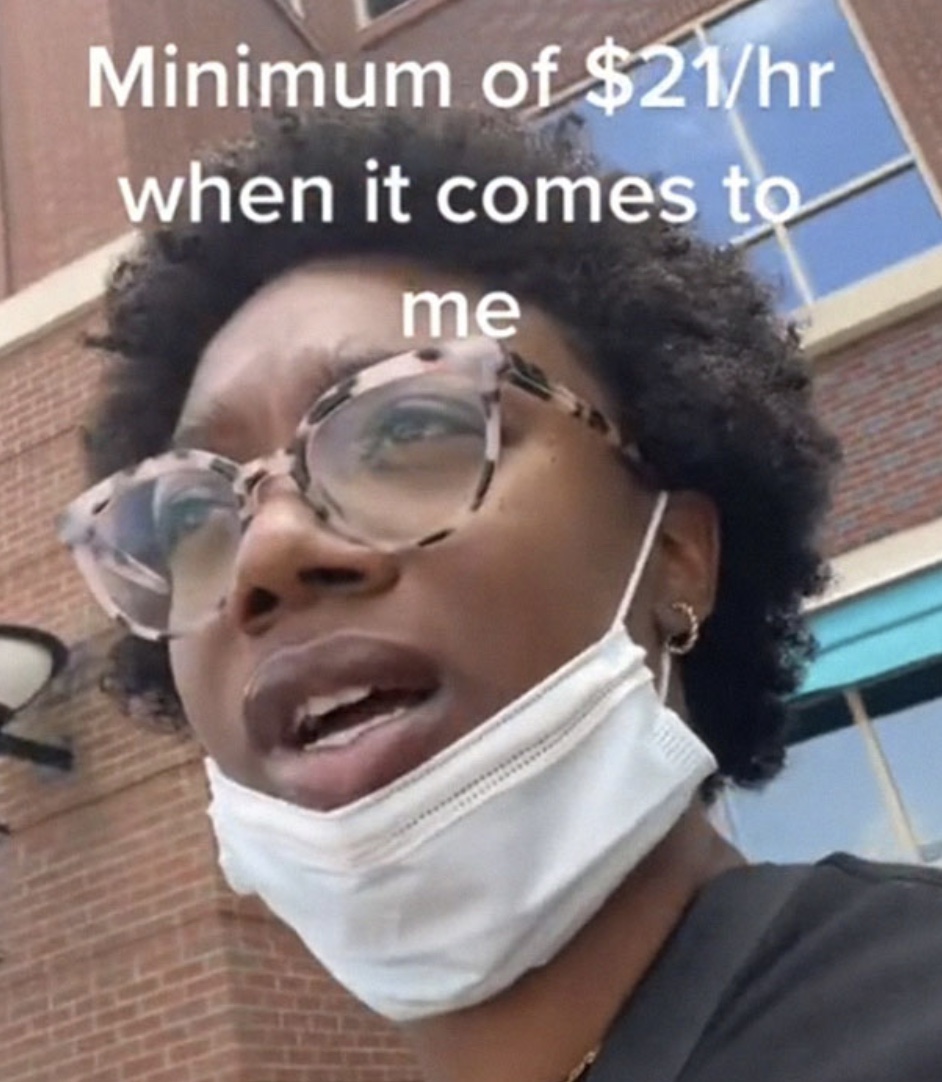 He's what Jayla explained in her video.
"So, Family Dollar had a hiring event, and they were hiring for assistant store managers and store managers. So, you know, I go through there, ask my typical questions like what's your turnover rate? What's your average weekly sales, hours that you expect employees to work. Everything was good. Everything was great. Like, everything he was saying, I was like: okay."
And then they hit the sticking point:
"What are your salary requirements?" Jayla says the interviewer asked.
Jayla said that she felt $21 per hour was a fair wage and explained why:
"And personally, I was like, well, I'm going to adjust this for inflation, pandemic, all that I said out loud. And I was like, I feel like $21 is a reasonable amount for all of the work that you just described that I would have to be doing in this position."
But the recruiter said he could not make that hourly rate. So Jayla left.
"I just stood up and said, 'Thank you for your time, and good luck finding someone who's going to work for that little bit of money,'" Jayla explains in the video.
Some fellow TikTokers were surprised that she would expect that high a number from a place like Family Dollar.
"Why would you expect 21 from family dollar though," one person wrote.
"Why would (you) go to family dollar expecting $21 an hour lol. You playing games with them, I love it," commented another.
A third wrote, "I get what you saying but it's family dollar…. They ain't got that type of bread."
Jayla responded that the company has more than enough to pay managers a good wage. She said that after Family Dollar was acquired by Dollar Tree, their annual revenue was $26 billion. "A $26 billion company can't pay $21?" Jayla asked.
Another person suggested that the reality is a little grim. "I agree with you but you're never going to get that. You will eventually settle for less."
But others were encouraging, writing in, "Because there's someone who can't WAIT to pay you that and then some … we're not working for pennies anymore."