The airport, and flying, can be pretty stressful. You've got not only time crunches but snippy fellow passengers and staff. Fortunately, it's not all bad. Sometimes, you sit next to a wonderfully behaved kid. And sometimes, that kid is hilarious enough to make your thread of her quips viral.
Twitterer @KatiHartwig shared a super wholesome thread of all the hysterical one-liners a little girl next to her on a flight said.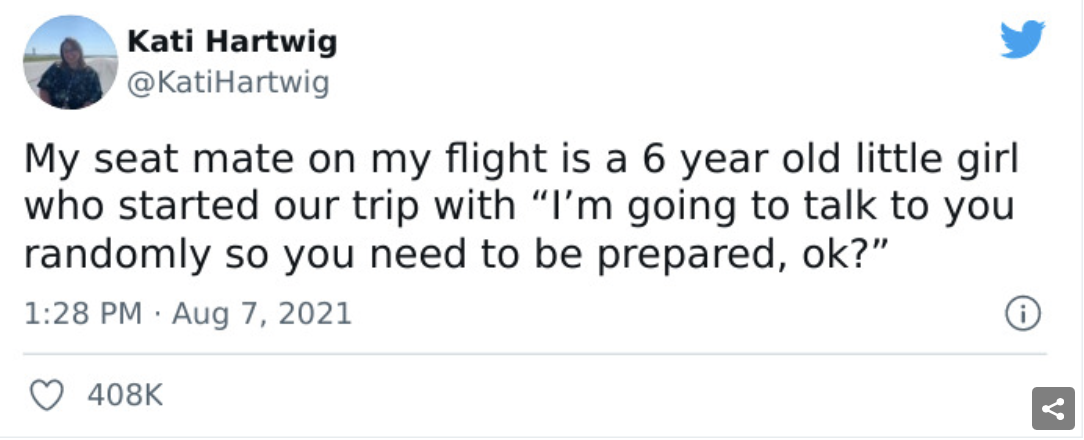 Right out of the gate, this kid was absolutely honest. "I'm going to talk to you randomly, so you need to be prepared, ok?"
Yup, you're in for a treat!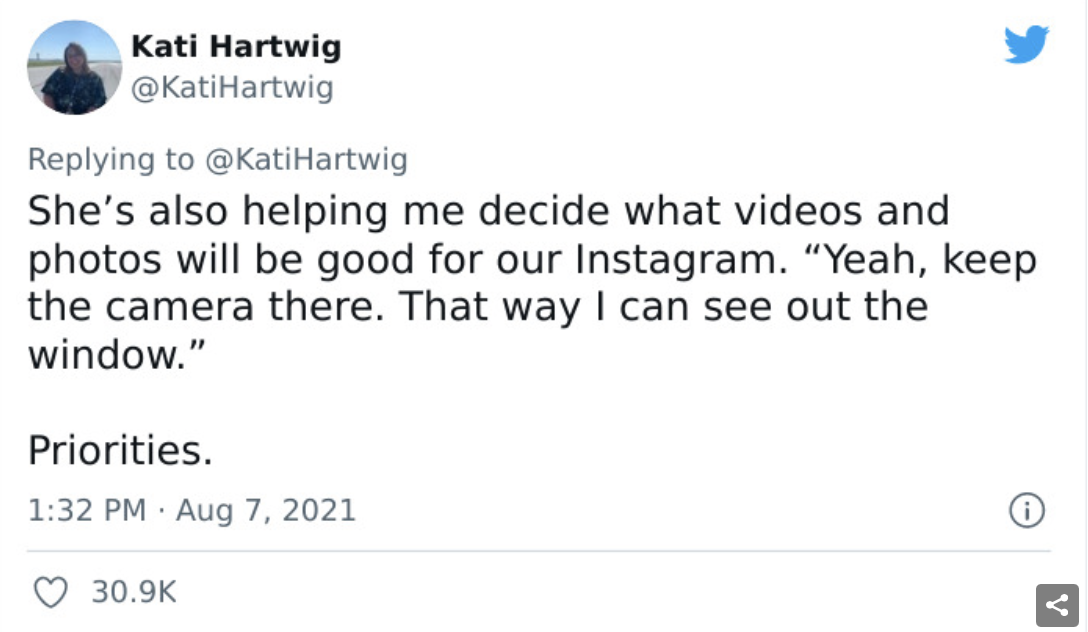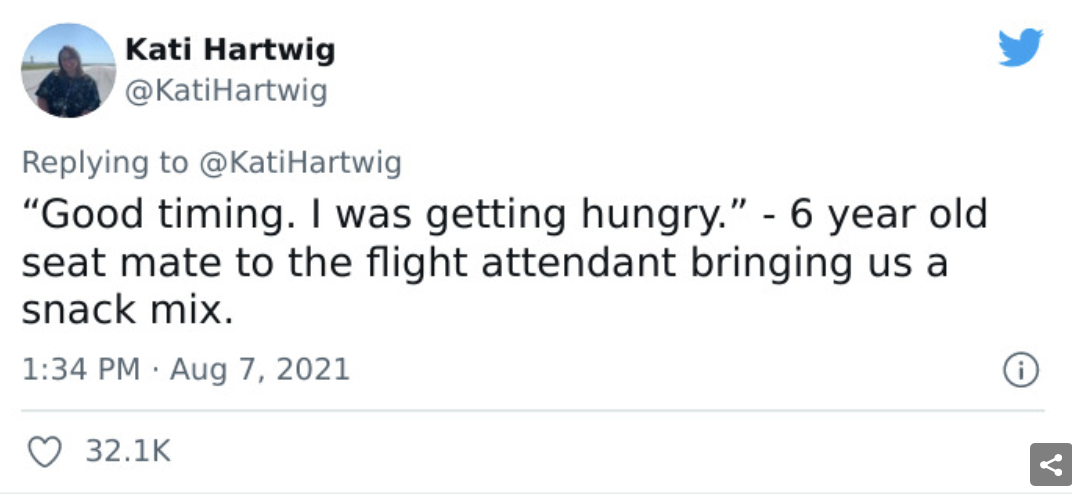 Kati started sharing the absolute zingers the girl was lobbing.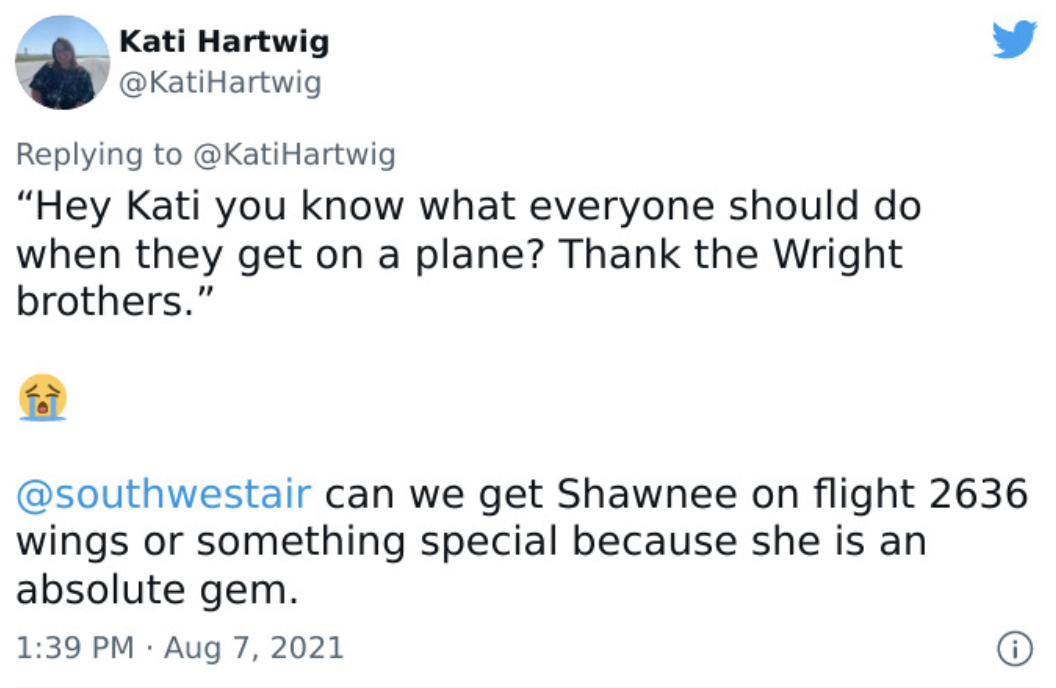 The thread went viral with over 400,000 likes and over 30,000 retweets.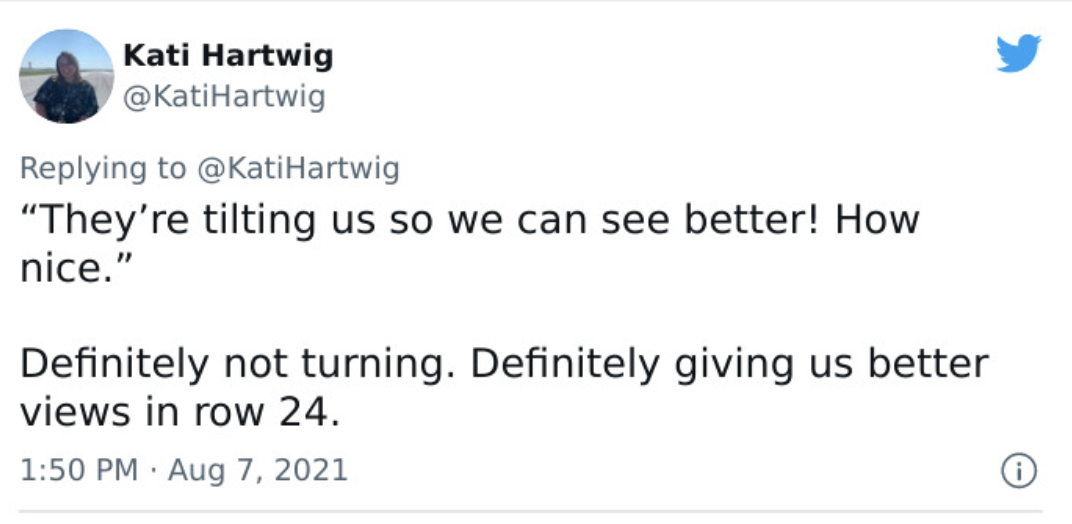 Bored Panda reached out to Kati. She said she was surprised to have so much attention on the thread.
Kati also made follow up TikTok videos to give some backstory. She said that people were complaining that the whole thing was fake but wanted to make it clear it wasn't.
"I think it's tough for people to believe everything they see on the internet, and with everything being so negative, people find it tough to see things in a different perspective. Honestly, I'm flattered they think I could make up something that funny! But I really do believe that as we grow up, we are jaded, and that causes a lot of doubts, even when things are fun."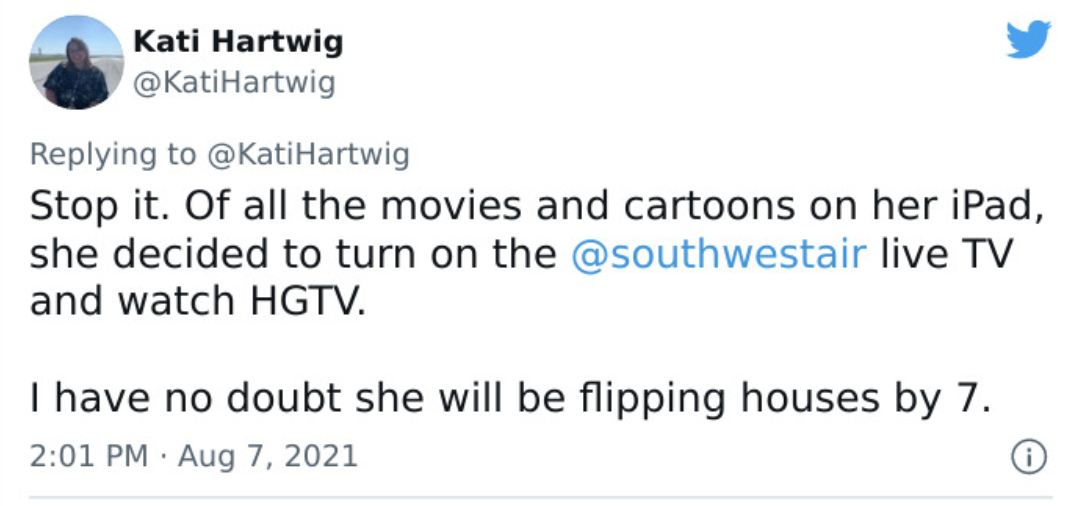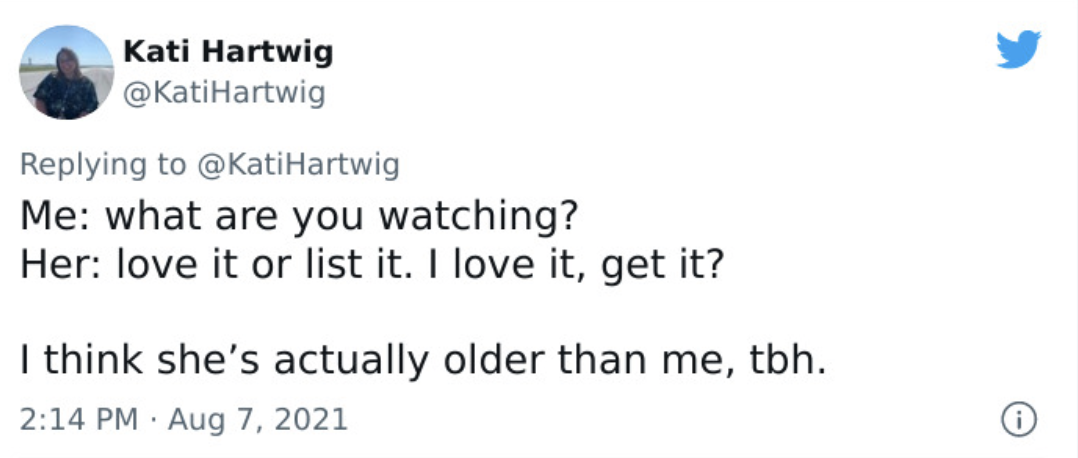 The girl is going into 4th grade, meaning she's about 8 or 9 years old, though she estimated younger earlier in the flight.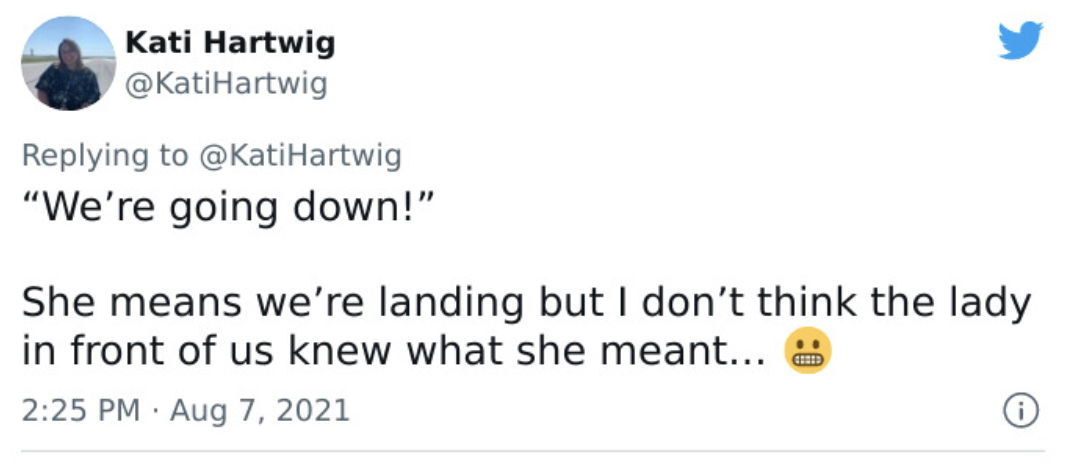 People asked Kati to take a photo, to which Kati rightfully said abso-freaking-lutely not, she would never share someone else's kid.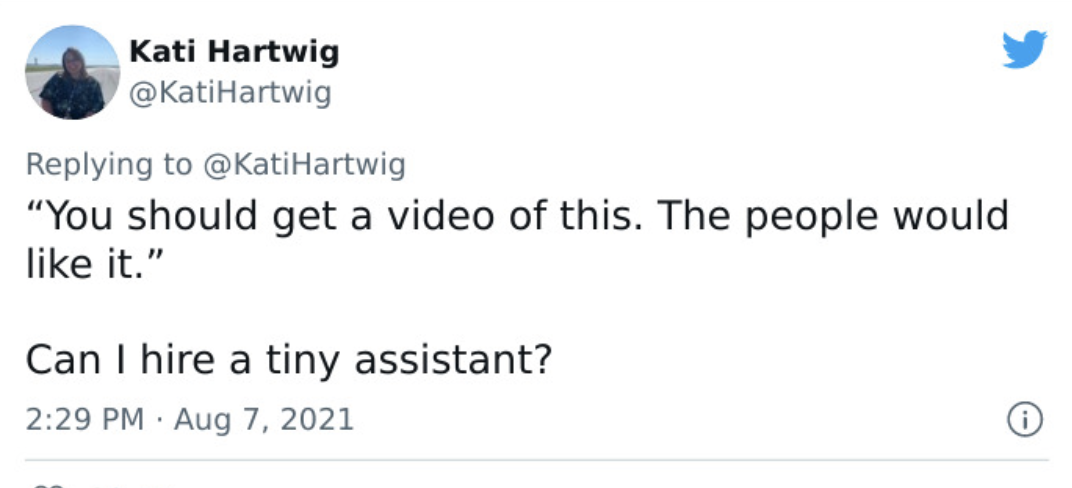 When asked if she thinks her experience might change how people react when they spot parents and kids on their flight, Kati told Bored Panda, "I sure hope so! Families deserve to travel too, and kids are kids. Giving a little grace in any situation goes a long way. Ask the mom or dad if they need help. Don't scoff. And, listen to kids. They have amazing points of view, especially because they are still learning things for the first time."
She also shared a thank you message (with permission, natch):