Most Tinder dates are bad. And because they are, it's easy to believe an awful Tinder story when you hear it.
The following is one such story that went viral at the end of 2017 but has now, thankfully, been debunked.
But before we tell you why it isn't true, let's bring you up to speed on the story itself.
It started when Twitter user @Jacquezjaquezz started a thread about "her friend's" Tinder date with a mortician.
You know, one of those threads you don't really want to read but can't look away from.
Even though it's fake, you should still brace yourself.
@Jacquezjaquezz begins…
She goes on. WARNING: It gets a little graphic.
Rashes are never good.
Seriously, brace yourself.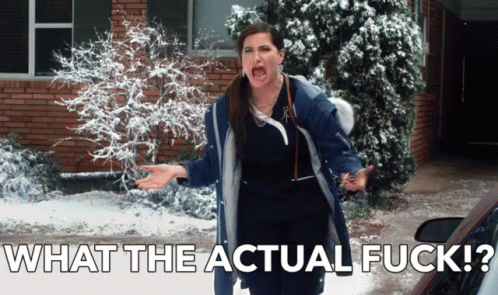 Naturally, Twitter reacted the way Twitter reacts:
— hannah 🧘🏽‍♀️ (@astrologlly) February 8, 2017
https://twitter.com/saintnandos/status/830043506768912384
— changkyun got paula's heart (semi-hiatus) (@cheonsakyun) February 8, 2017
— Bruce🇧🇸 (@AllEyesOnMe93) February 7, 2017
— dagi✨ (@cartidagi) February 8, 2017
Except, like pretty much everything on the Internet, it wasn't true.
Recently the fine people at Snopes went to work on the story and found that various forms of it began surfacing as early as 2001. Those versions look like: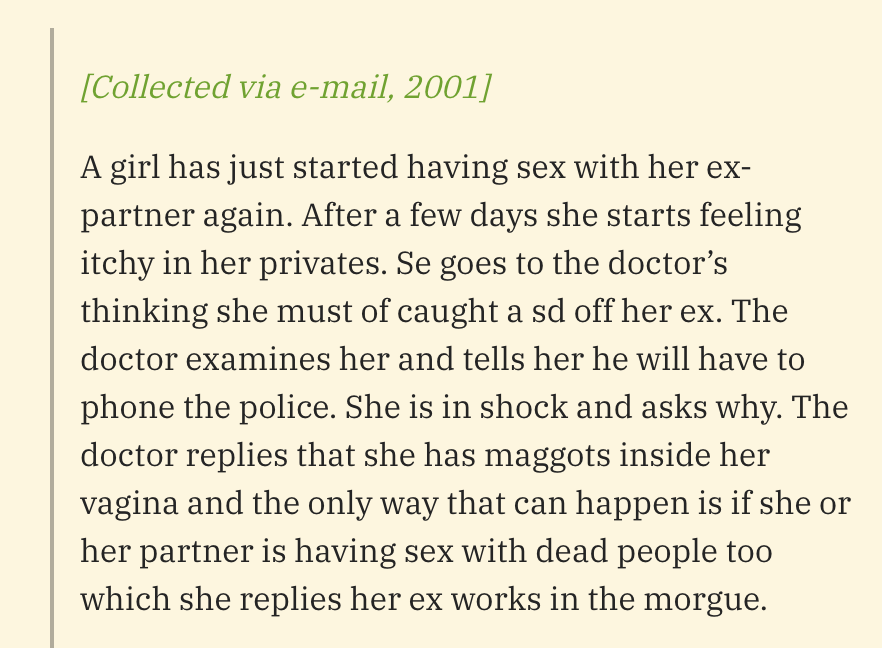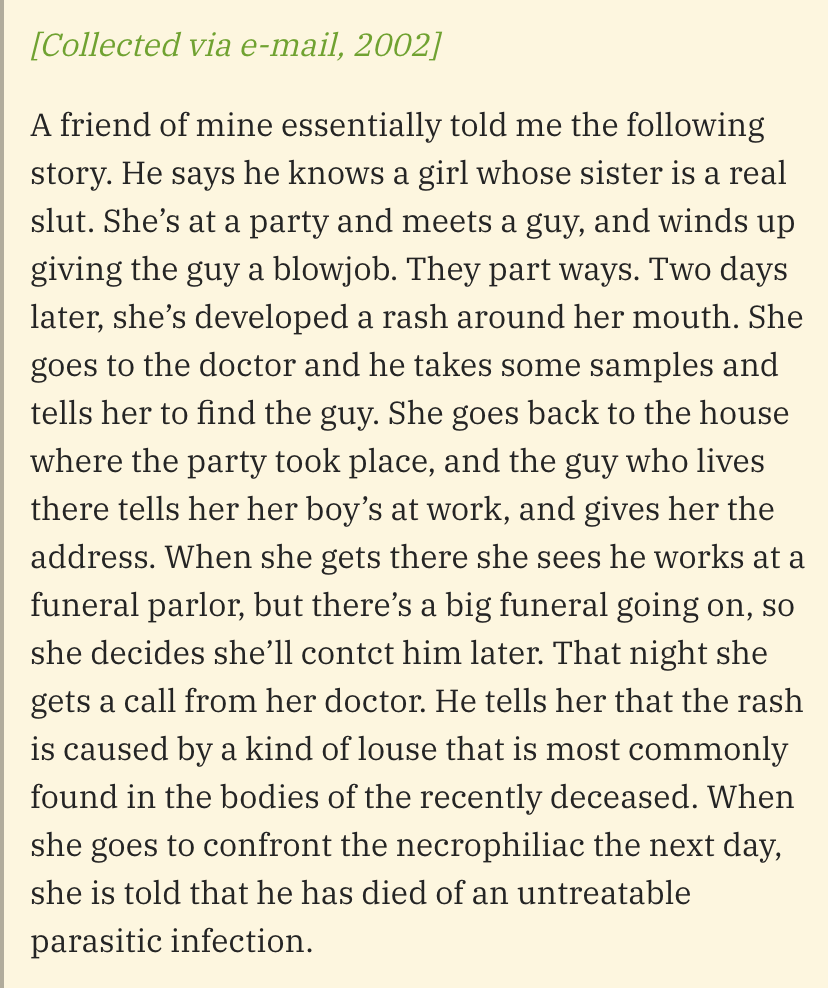 Then, in June 2010, the Malta Independent reported on a similar salacious tale that had captivated the tiny island.
This story has been doing the rounds all over the island over the past week or so, and many people believed it but, when pressed, all they could say was that they knew someone who knew someone who knew the girl, etc.

Media reports about sexual intercourse with corpses in the Mater Dei mortuary were denied and condemned by Mater Dei Hospital management.

Favourite News had reported that a former worker at the Mater Dei mortuary had had sexual intercourse with corpses and, as a result, a woman who had had a sexual relationship with him had suffered from a sexually transmitted disease.

The story, which is also doing the rounds on some social networking sites on the internet, said that the woman had been hospitalised in a serious condition.

Mater Dei Hospital management said in a statement that the story was unfounded.

"Mater Dei Hospital Management denies all these facts and condemns the circulation of such unfounded morbid news which is causing great pressure on the staff who work in the Hospital Mortuary," it said.
Other variations on the story alter the nature of the girl's medical condition (e.g., maggots, worms, body lice, unspecified bacteria) to rashes and lesions and some versions make clear the girl could not have picked up her condition from anyone else by establishing that she was a virgin.
At the end of the day, what this really has turned into is a cautionary tale with two lessons:
Be careful who you fuck.
"Don't believe everything you read on the Internet" – Abraham Lincoln.