If you're dumbfounded over the shocking allegations that Adam Levine may have had an affair, you're not alone. Fans of his on Twitter seem to be completely caught off guard by the news.
If you don't know what's going on, apparently Adam Levine, lead singer of Maroon 5 has had an ongoing affair with his PREGNANT wife and Victoria's Secret model Behati Prinsloo, for over a year.
It gets worse. Levine reached out to Instagram model Summer Stroh asking if he can name his unborn son after her.
We know this because Summer Stroh revealed this information herself and seems to show no remorse for everything that's gone down. Between the Levine drama and the Queen's passing, I'm guessing Olivia Wilde is relieved.
Here are some of the most shocked reactions from folks on Twitter:
---
1.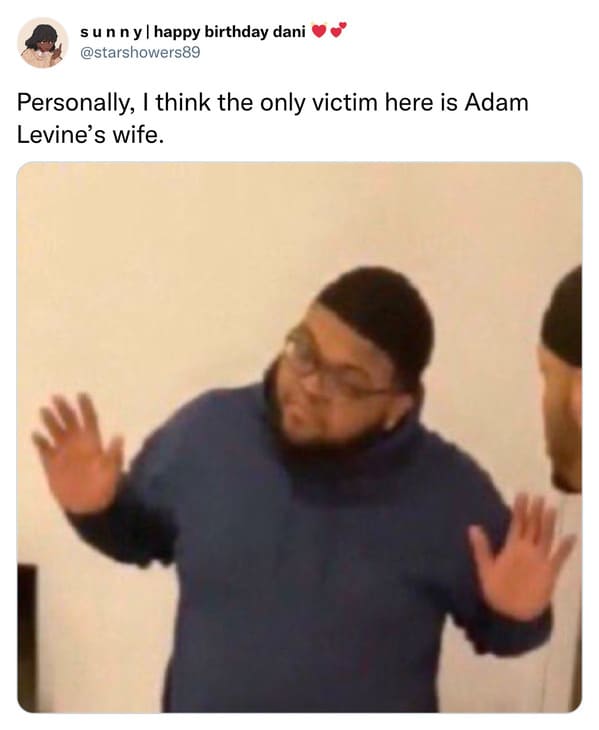 2.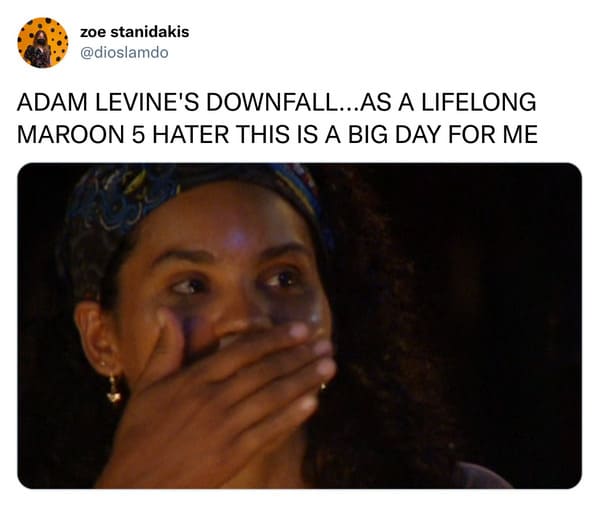 3.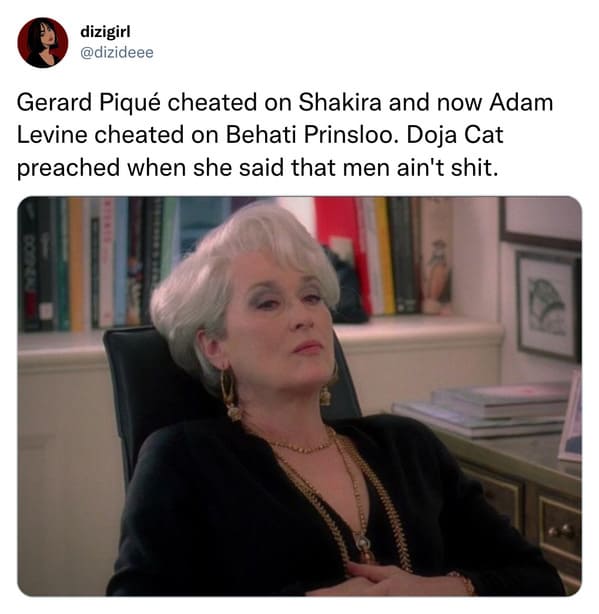 4.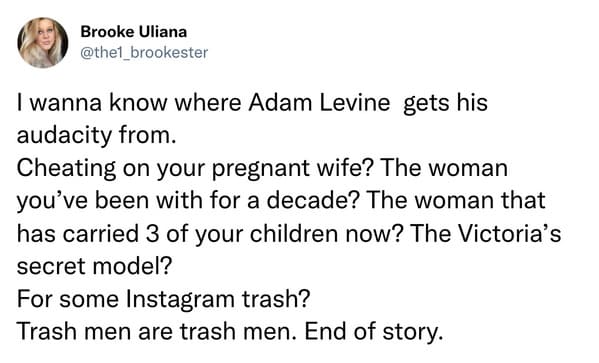 5.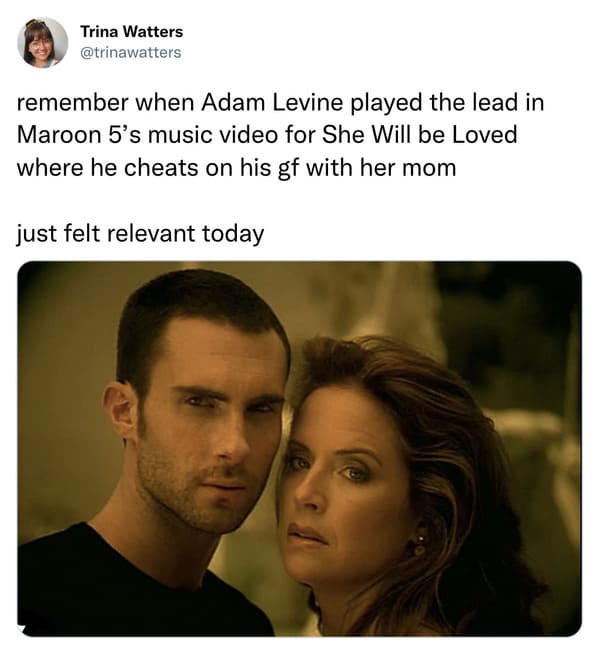 6.
so did we all see that adam levine tiktok👀 pic.twitter.com/xkF7t6w4gq

— julian💙|ERAS TOUR 6/02 (@jul13an) September 19, 2022
7.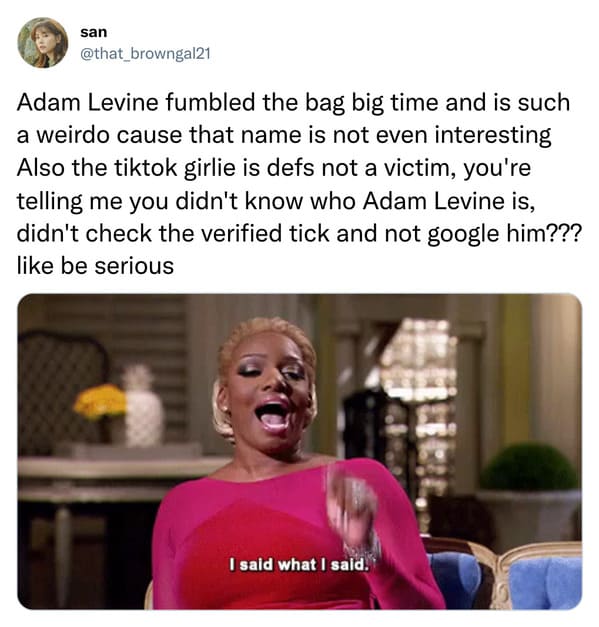 8.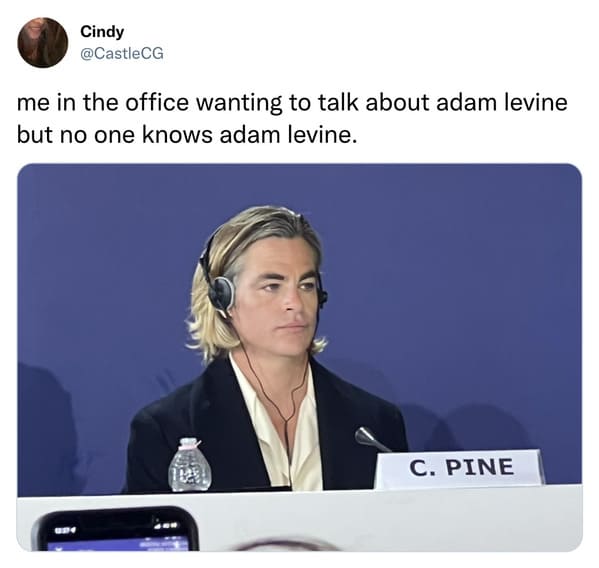 9.
10.
"You are 50 times hotter in person and so am I hahahah"

Adam Levine has no shame, no personality, nothing pic.twitter.com/CKjFM2M475

— Stella (@stellaspeaks1) September 19, 2022
11.
12.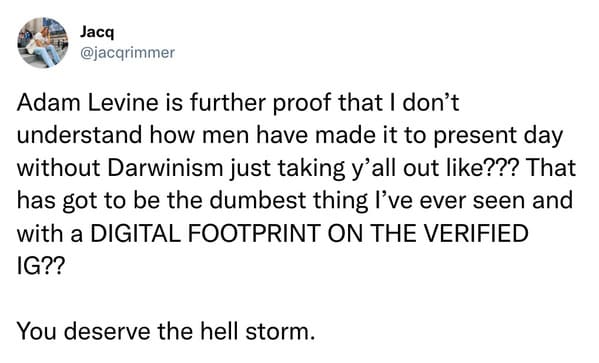 13.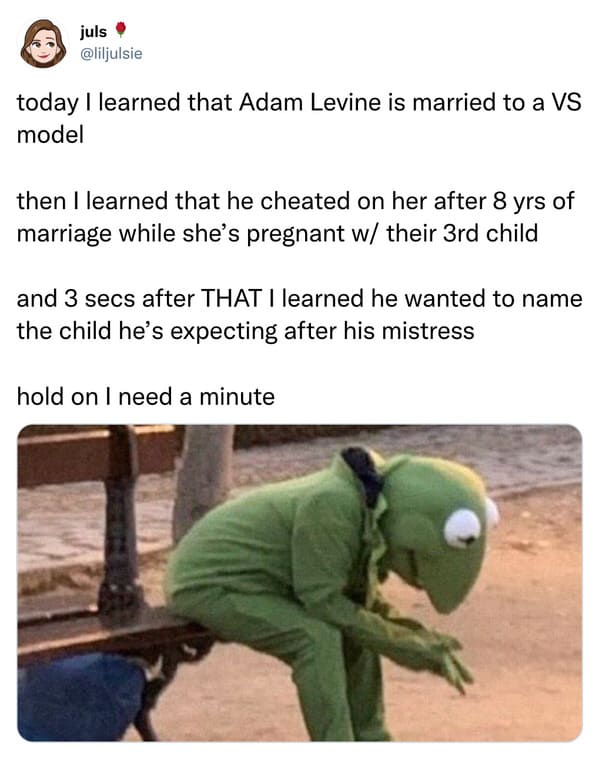 14.
15.