A question that often gets asked by Americans (and probably Brits) is: why is the monarchy still at thing?
Well, after last night's Oprah interview, there's a decent chance it might not be.
Meghan Markle and Prince Harry's much-hyped Oprah interview aired Sunday night, and it didn't exactly paint the royal family in a favorable light.
Throughout the shocking 90-minute segment, Meghan and Harry shared new details about why they decided to leave the Royal Family, not the least of which included unnamed members of the Royal Family voicing "concern" that the child of Markle and Prince Harry might not have the right skin tone.
So yea, that's not great.
Naturally, as they always do, Twitter took to the keyboard and roasted the Royal Family. Here's what they had to say.
If you missed the interview, you can watch it here on CBS.
Best Meghan Markle Oprah Interview Memes & Tweets
1.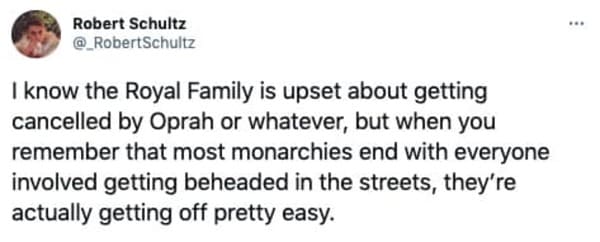 2.

3.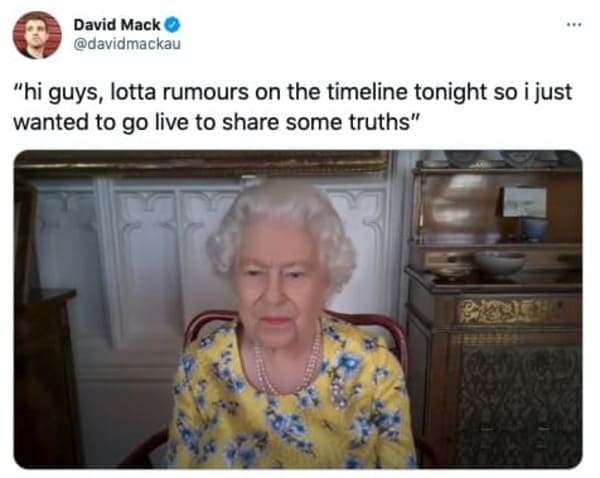 4.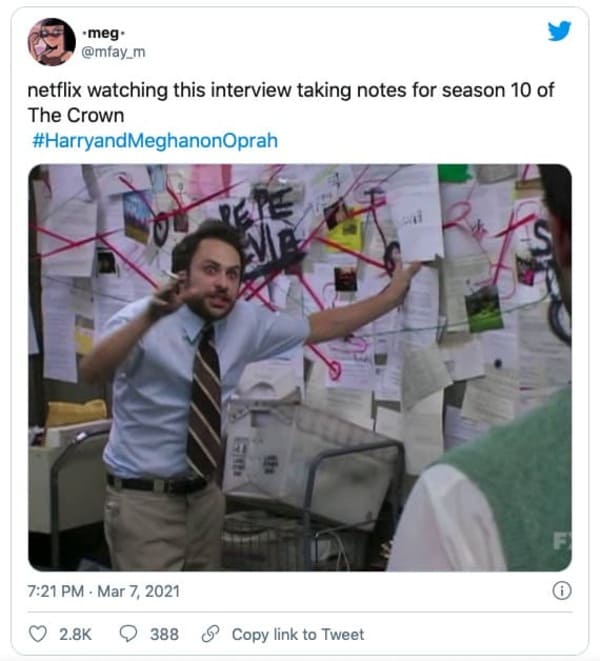 5.
6.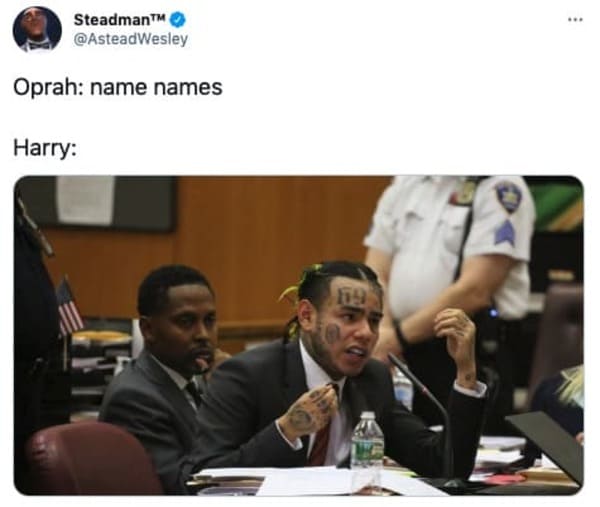 7.
8.
9.
10.
11.
12.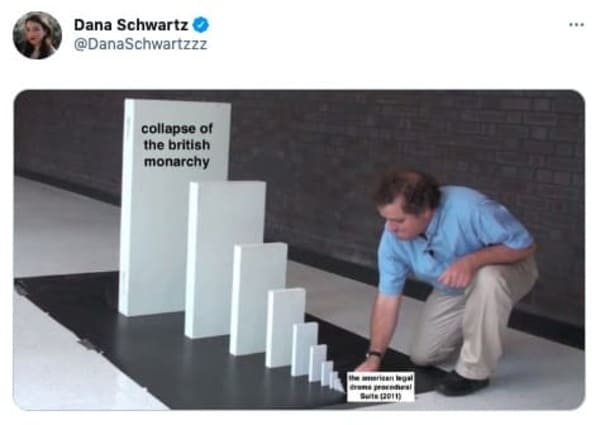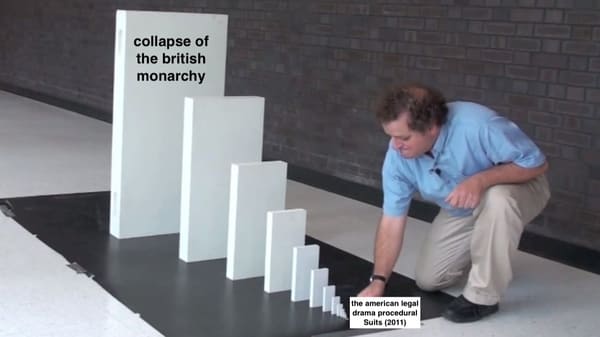 13.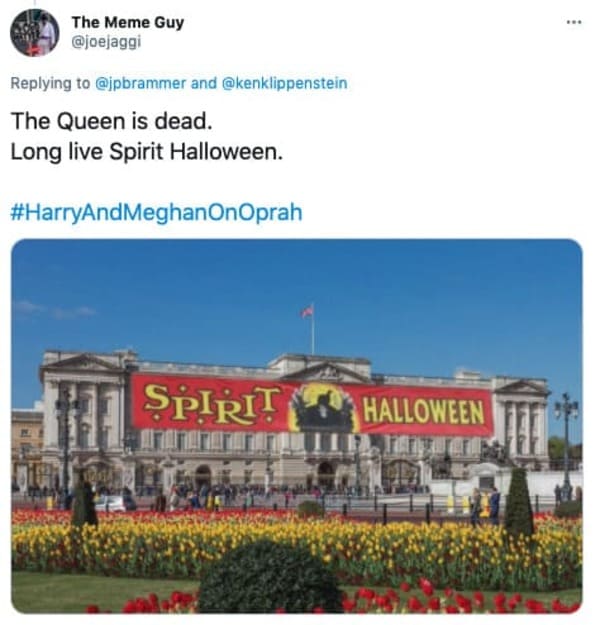 14.
15.
16.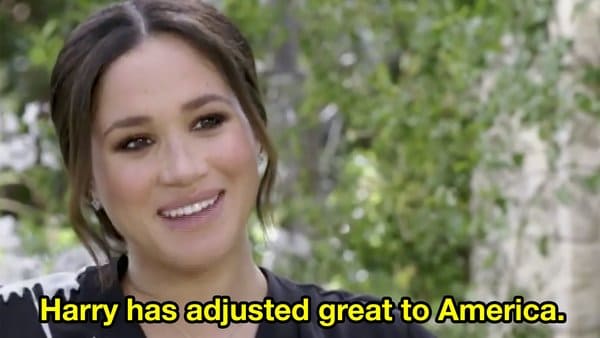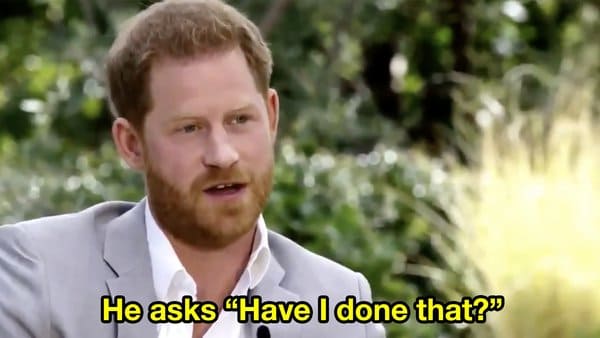 17.
18.
19.
20.
21. And perhaps this Tweet best reflects my feelings about the whole thing:
Isn't Prince Andrew like, almost 100% guilty of flying to Richard Epstein's island, btw? Maybe we should all be more concerned about that instead of whether Meghan Markle is part black? Just a thought.