There is nothing cat owners like doing more than cuddling and playing with their cats except talking about their cats. That's why this thread started by Twitter user @Sub_Tero took off: they offered the perfect opportunity to brag on their feline besties asking for the weird stuff that people's cats do. They shared their own kitty's foibles, which include staring at themselves in the mirror and throwing things.
Let's make a thread of things ????? What our cats do:

My cat looks in the mirror and if nobody pays attention he throws things pic.twitter.com/mXdvJBf1Kc

– Sub-Tero (@Sub_Tero) September 18, 2019
Does that sound like pretty normal cat behavior? It is. Cats are freaks by nature, so if you think your little buddy is particularly weird, that's probably just the loving glow of complete cat surrender. That said, if they're acting sick or having trouble using their kitty litter (trained toilet use excluded), make sure to check in with a vet. We need our cats in good working order so they can keep amusing us by knocking precious items off shelves and biting us while we sleep.
Scroll through to see what other people's cute cats are doing, even though yours is definitely the weirdest and cutest cat of all.
1.
My cat brings me flowers where I am pic.twitter.com/Gqs6sg0meV

– Victoria Pellegrini (@vic_pelle) September 18, 2019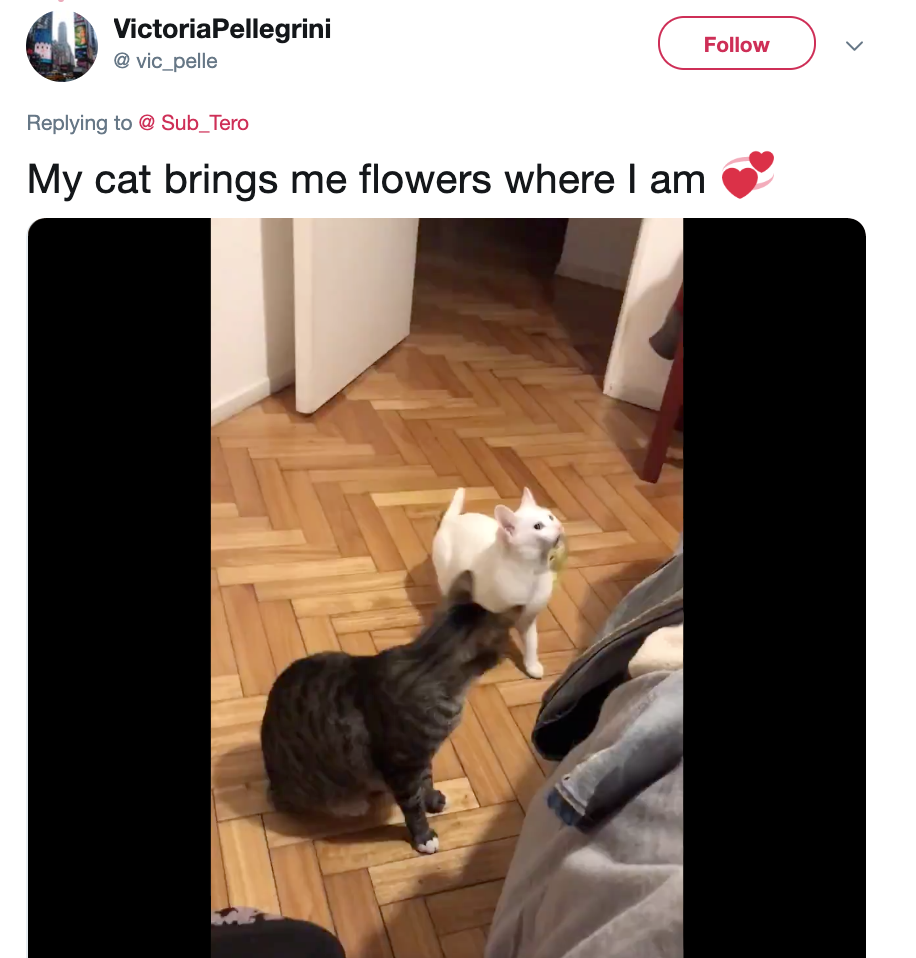 — Victoria Pellegrini (@vic_pelle) September 18, 2019
2.
sleep on top of the tv pic.twitter.com/IhYj5xZrwJ

– nɹɐɯeuge (@rmarujaa) September 18, 2019
3.
When he is hungry, Mozart goes to the table to throw things or throws up (!!!) to fill his plate. pic.twitter.com/gi28f38ZYy

– Drake Ramoray (@ DocTH0R) September 18, 2019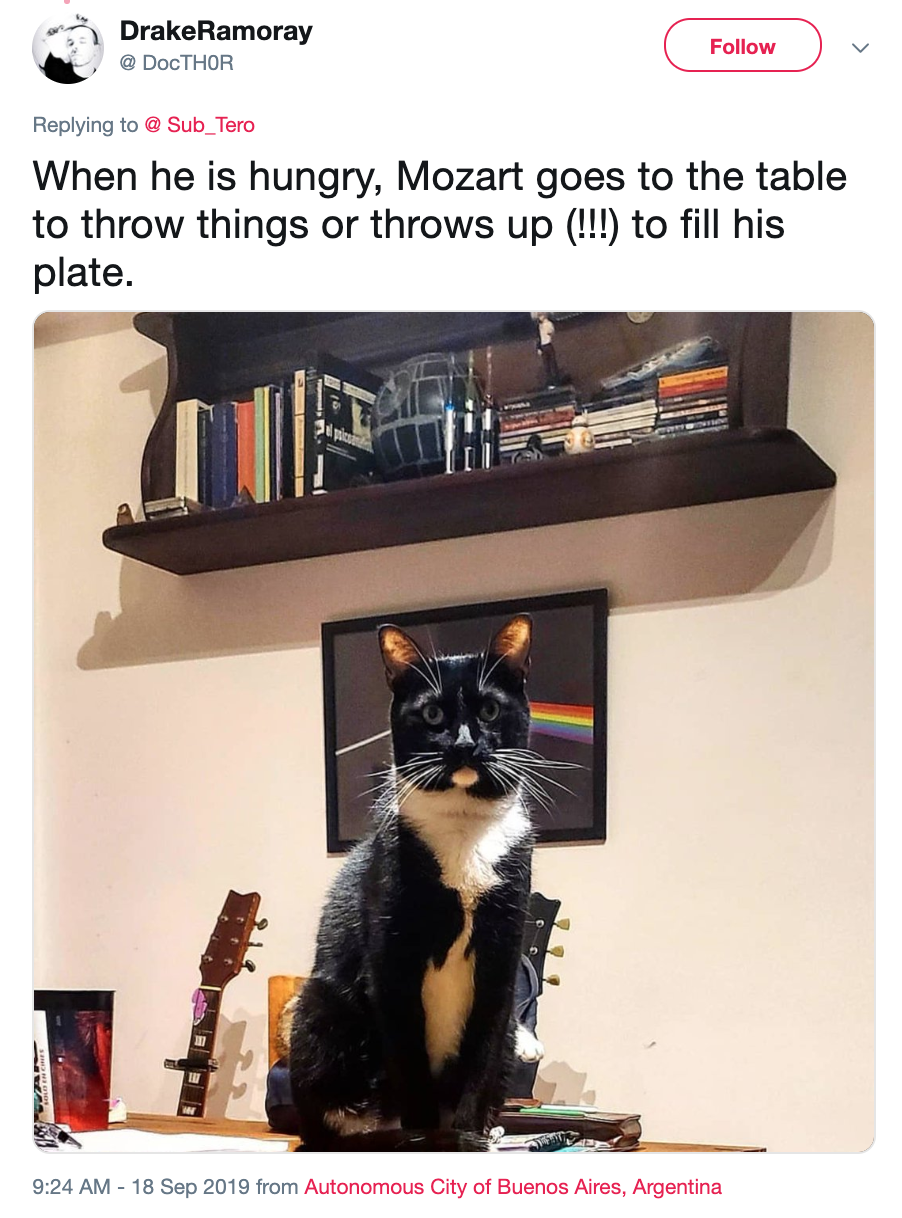 4.
When we say "Where is Gala?" It hides behind the curtains. We do as if we look for it and it doesn't breathe. When we "find it" it jumps on us, hits us with swipes and runs out behind other curtains and if we don't look for it it makes a little noise for us to continue. pic.twitter.com/pij7lnifpy

– Noe (@MNoitaF) September 18, 2019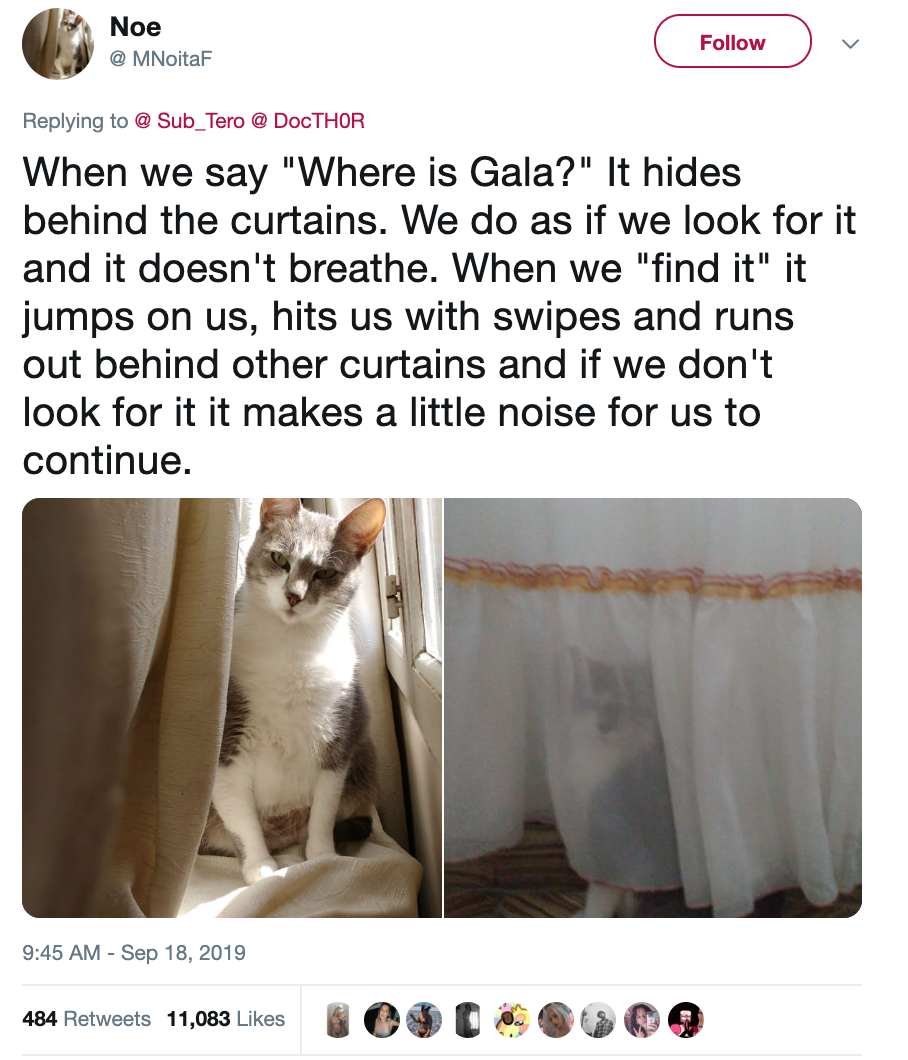 5.

mine scratches the mirror if they don't give it a ball pic.twitter.com/xM2yui7ouU

– titu (@mmzzraindrops) September 18, 2019
6.

Do not drink water if it is not from a glass pic.twitter.com/QCWD4s1mbs

– titu (@mmzzraindrops) September 18, 2019
7.
Me:
My life going to sh*t
– Sean (@Fuck_Charizard) September 18, 2019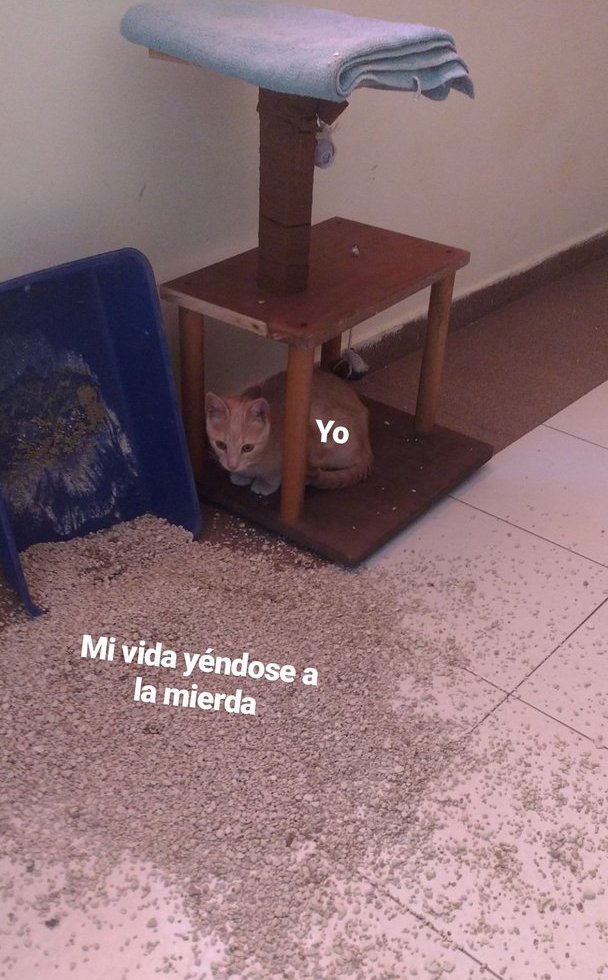 8.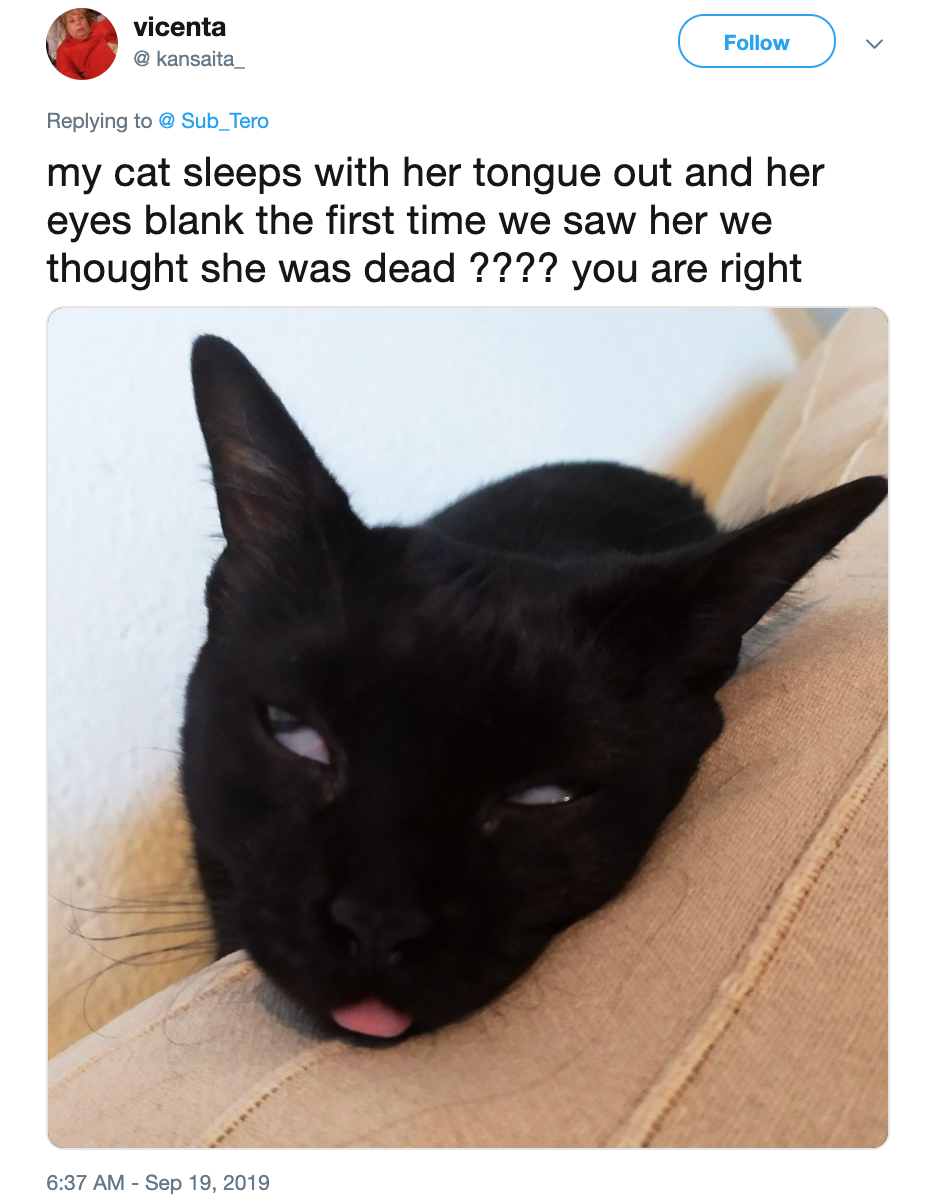 9.

mine steals my wallet and makes me chase it around the house ((running)) to take it out pic.twitter.com/4cqZ1GqhRD

– rinat (@PardoRena) September 19, 2019
10.

I don't know how to feel about it, he always looks at me like that from the doors pic.twitter.com/bdD4t5StjM

– zaib nair (@fisurite) September 18, 2019