A Starbucks employee took to Twitter to vent about a complicated order that came in and it quickly went viral with commentary from other baristas also sharing pics of the crazy orders they've seen.
At press time the post has over 300K likes and 25K comments, many of which are from employees sharing equally crazy orders.
When I go to Starbucks, I'm usually just getting a black coffee. It's a simple order compared to some of the crazy Starbucks orders I've seen. A lot of the really complicated drinks aren't even on the menu.
I can't believe anyone is even comfortable ordering these drinks out loud. My theory is when the mobile app came along, it made it much easier to add stuff and I think that's why people are coming up with such complicated orders. It's gotta be annoying when an order like this comes in.
---
The tweet that started it all…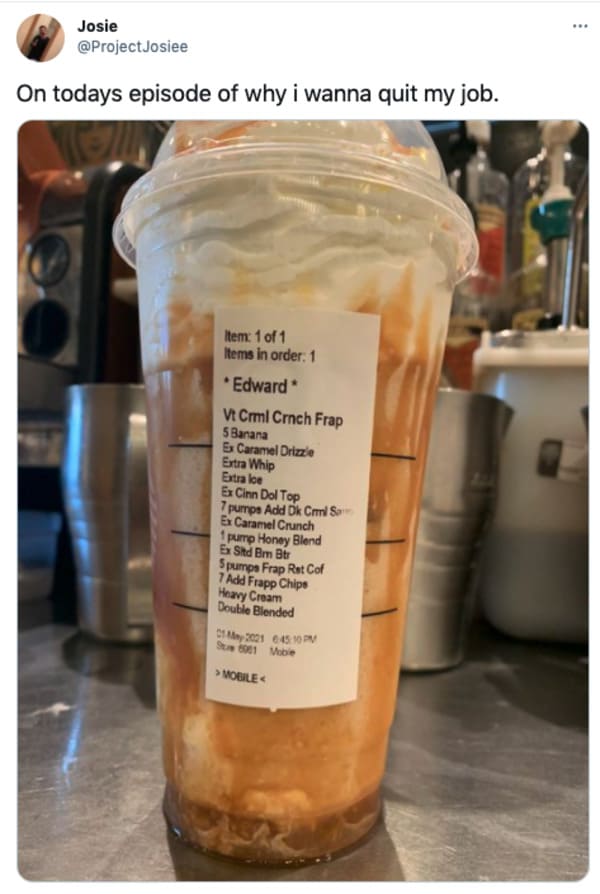 And then the replies started pouring in.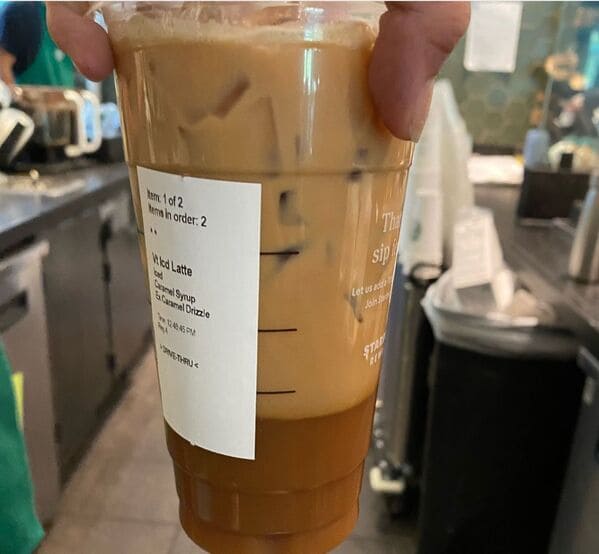 3.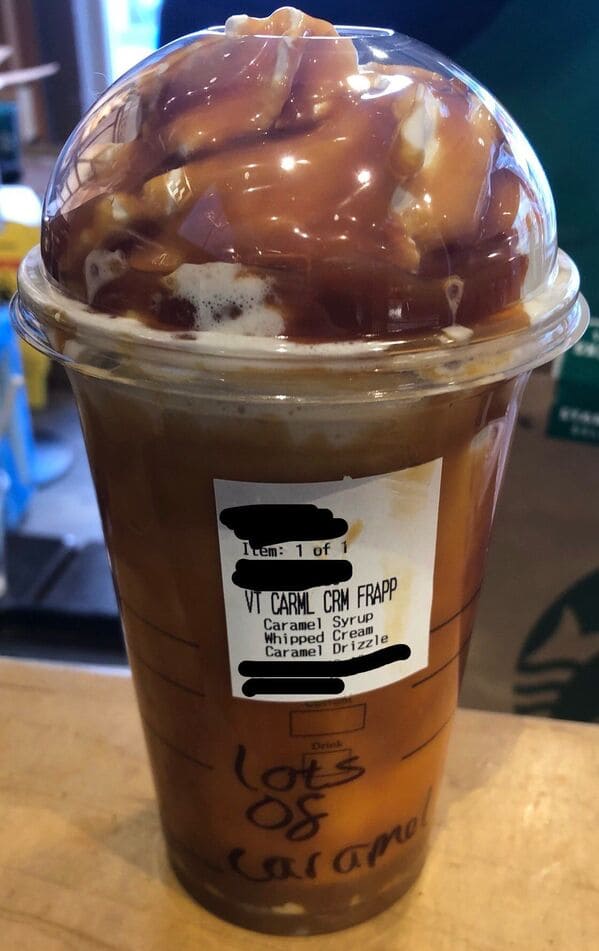 4.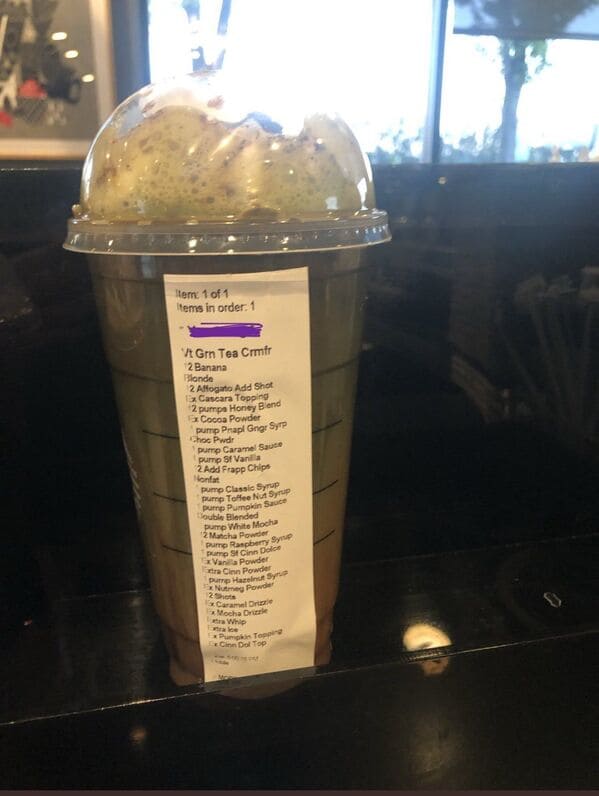 5.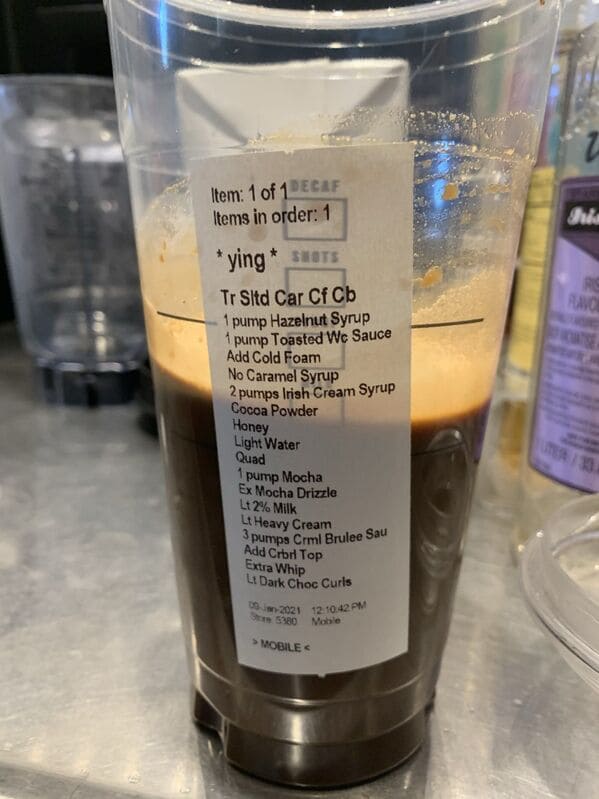 6.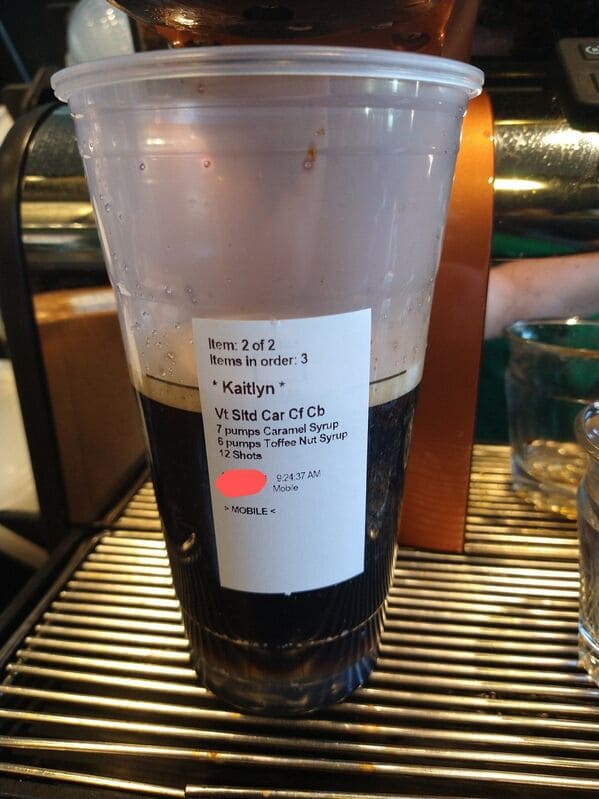 7.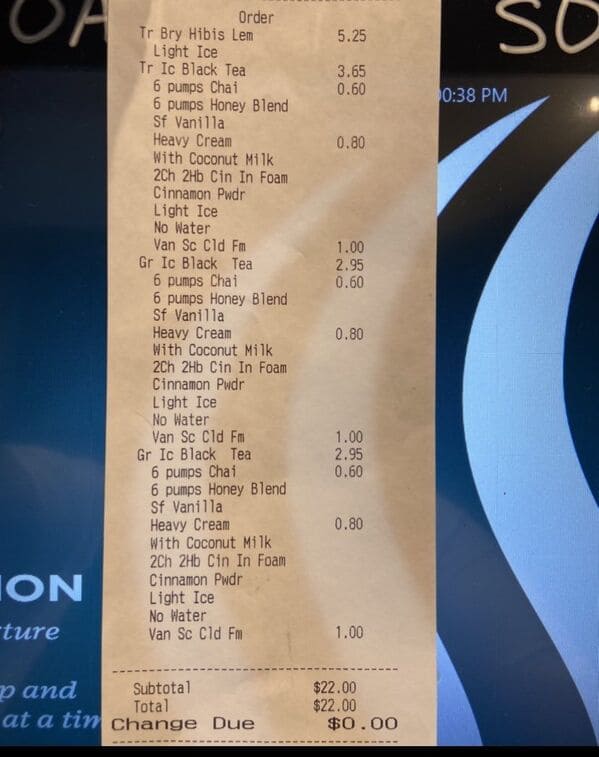 8.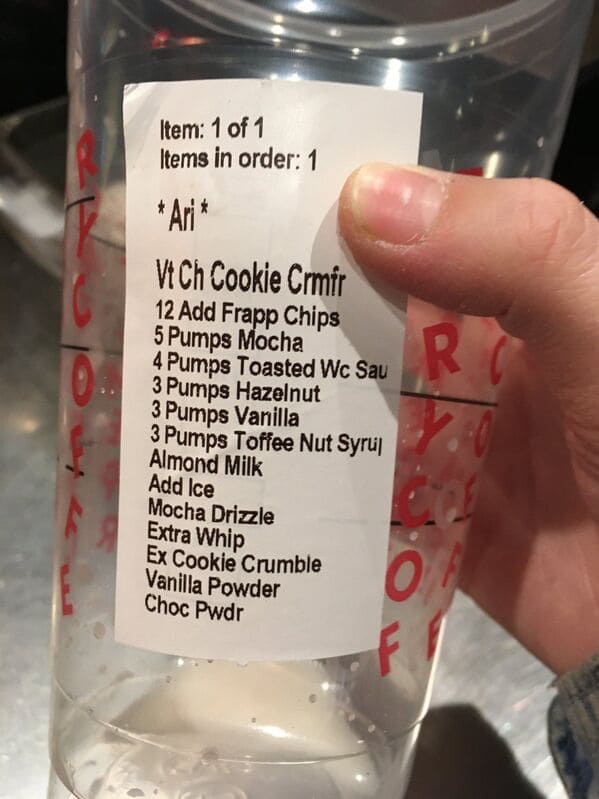 9.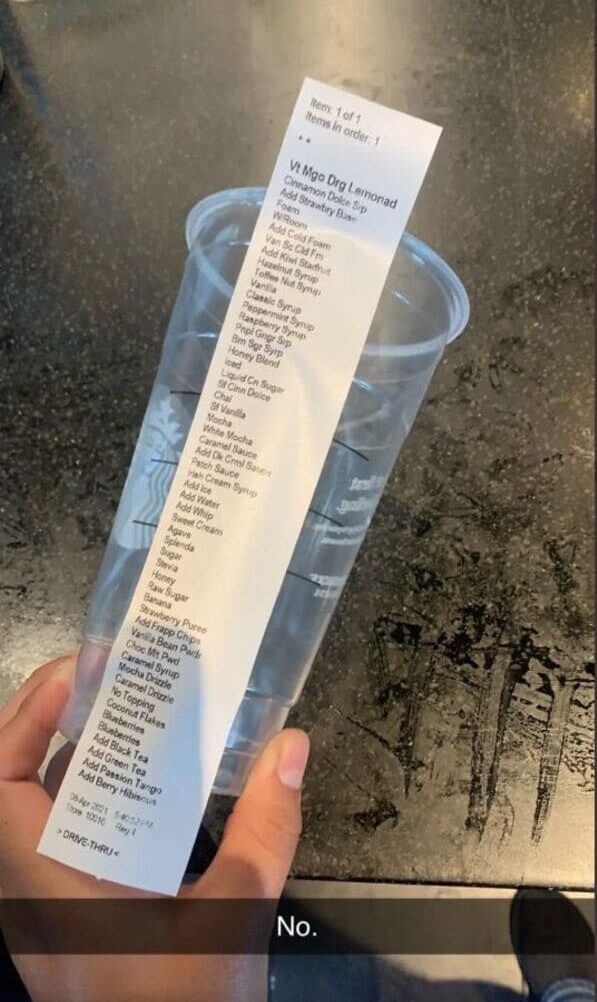 10.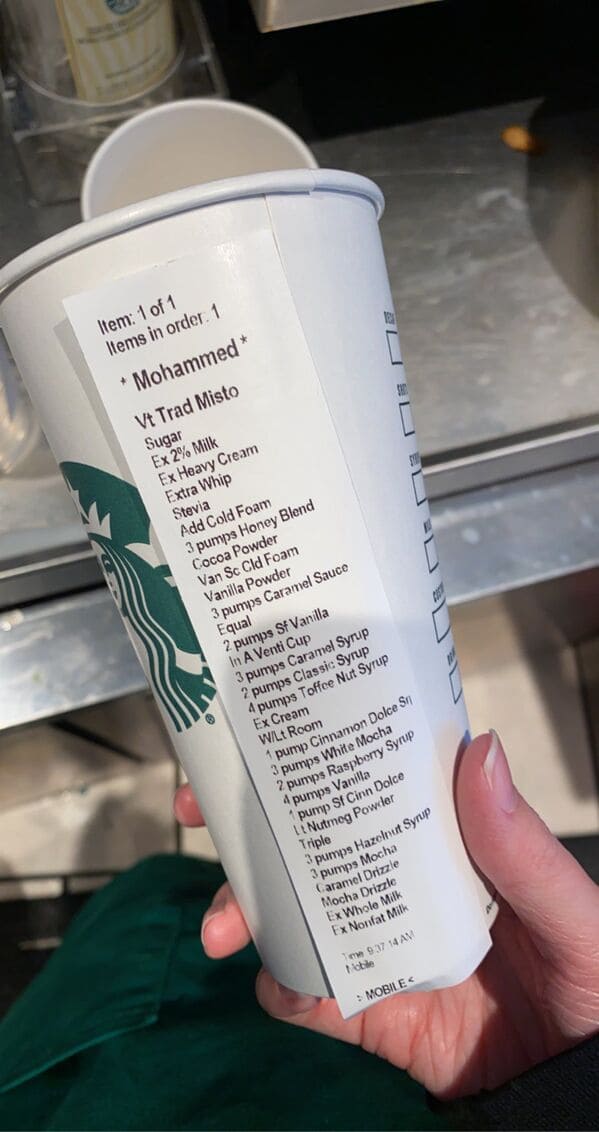 11.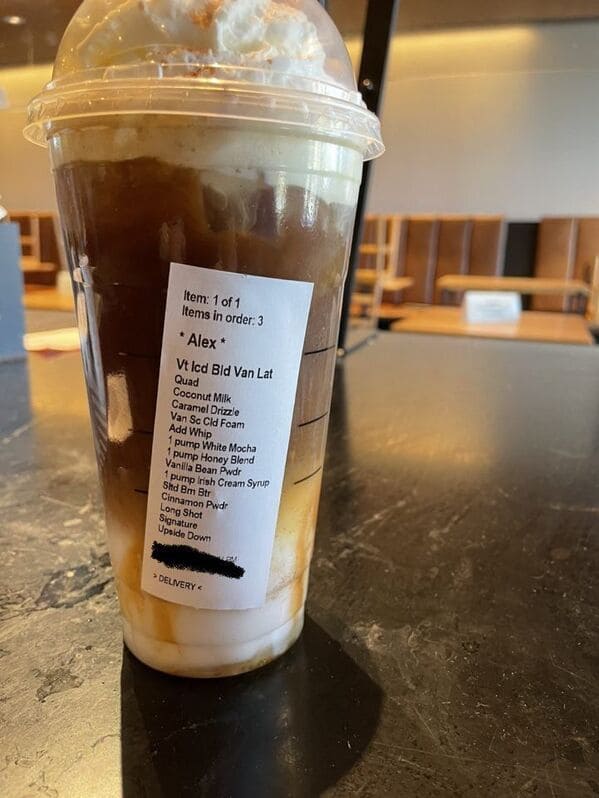 12.

13.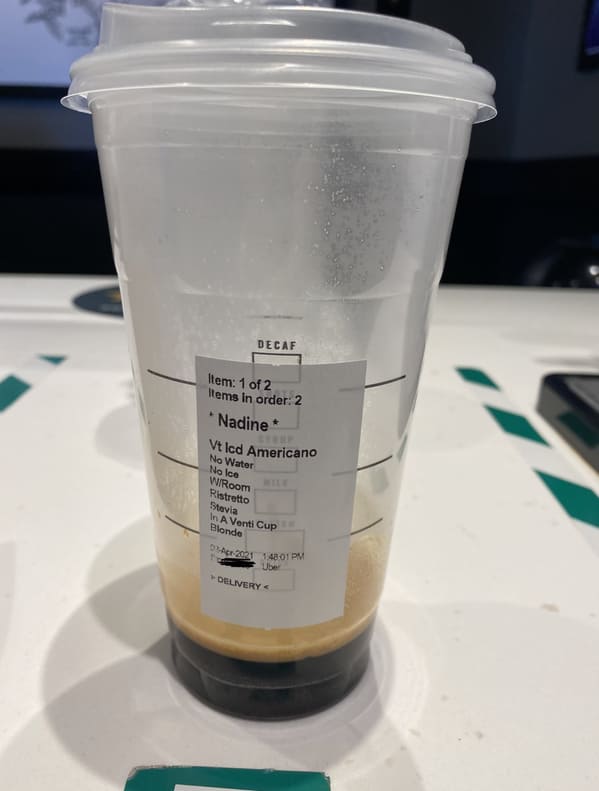 14.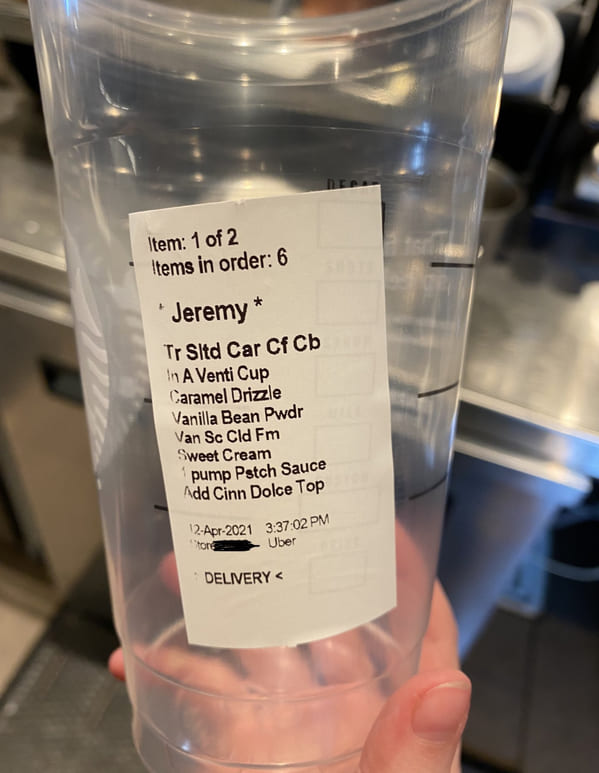 15.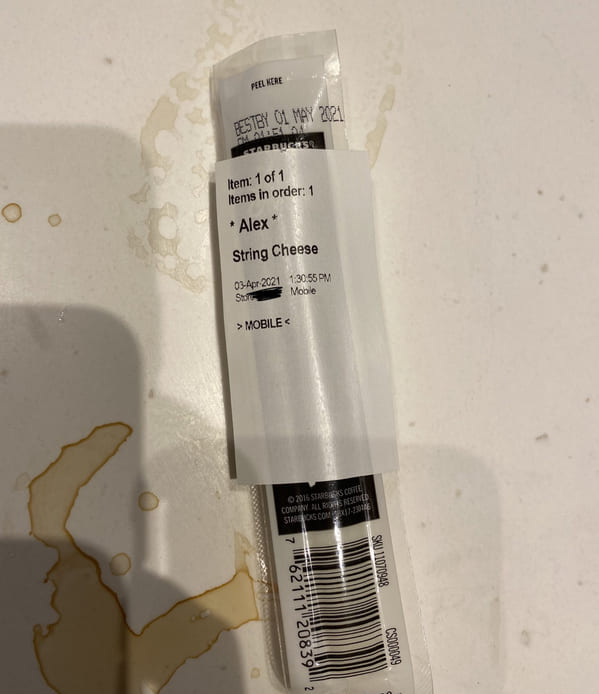 16.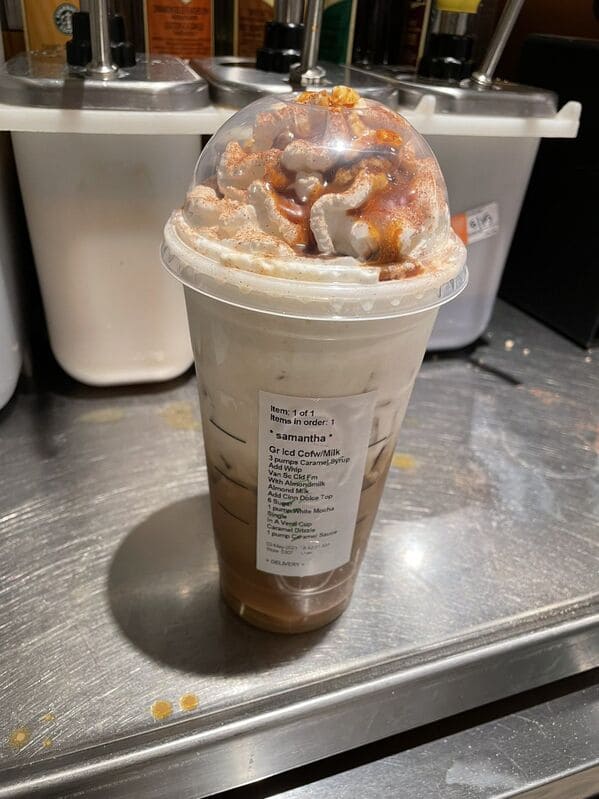 17.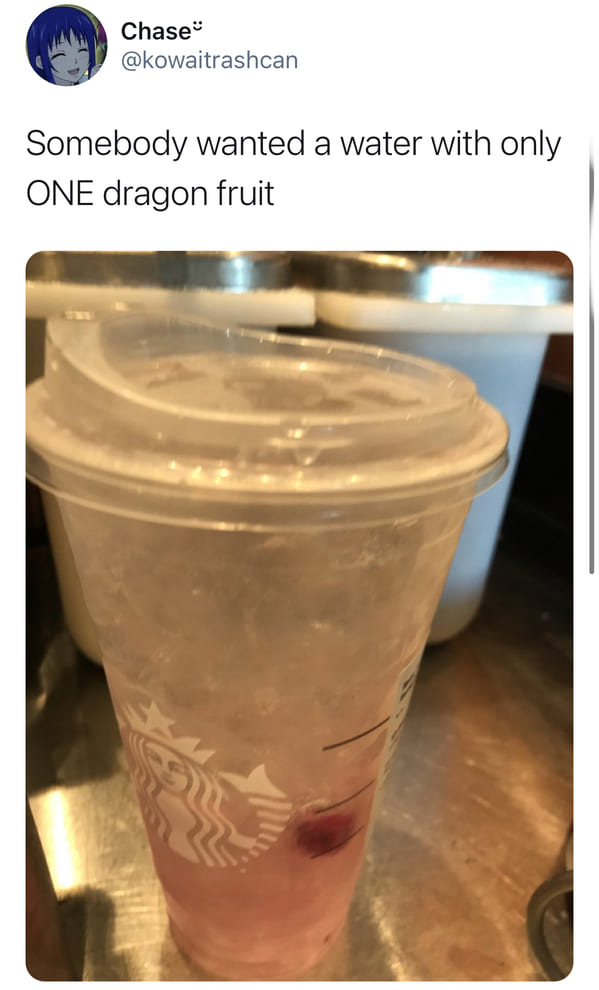 18. "Can I legally make this drink?"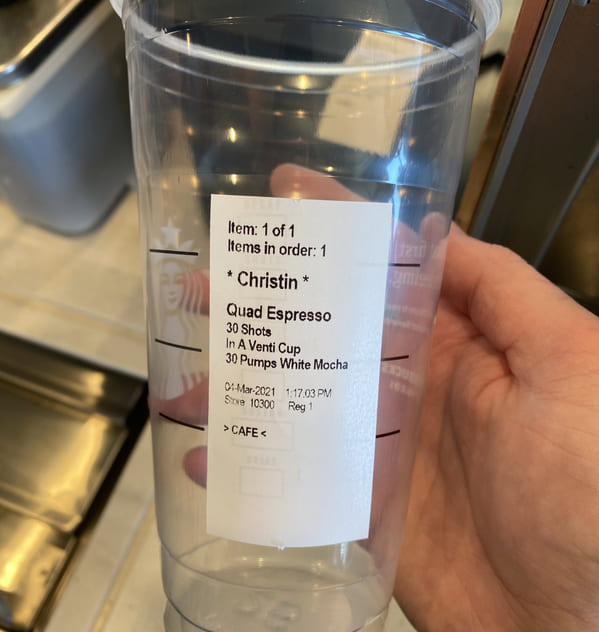 19.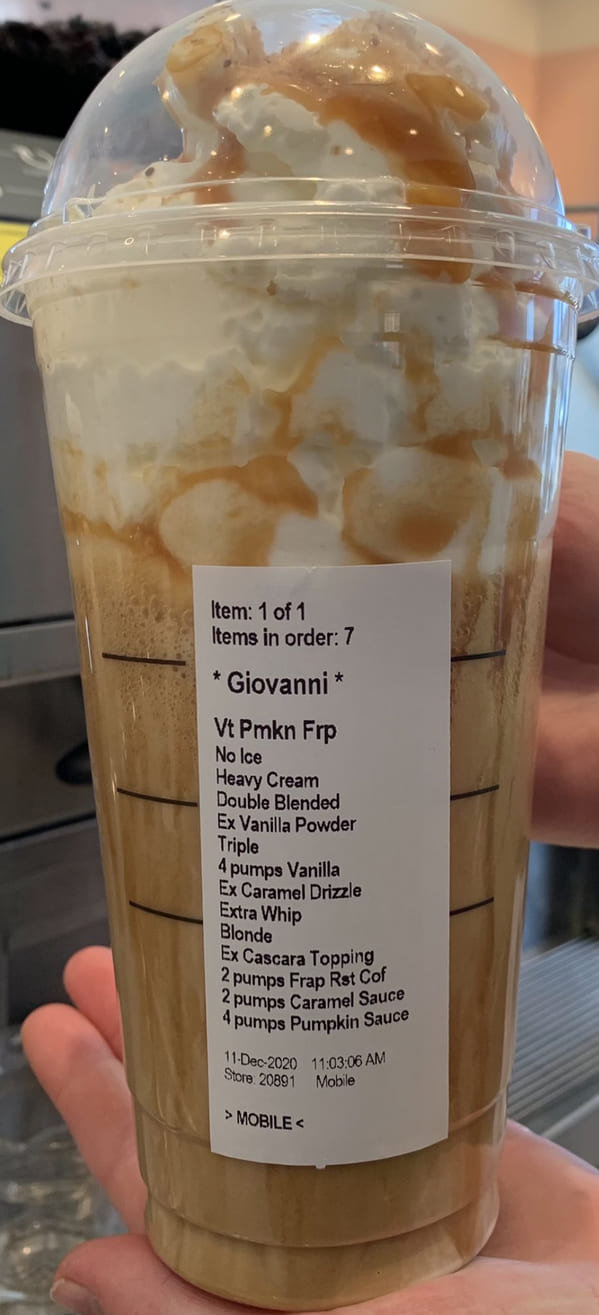 20.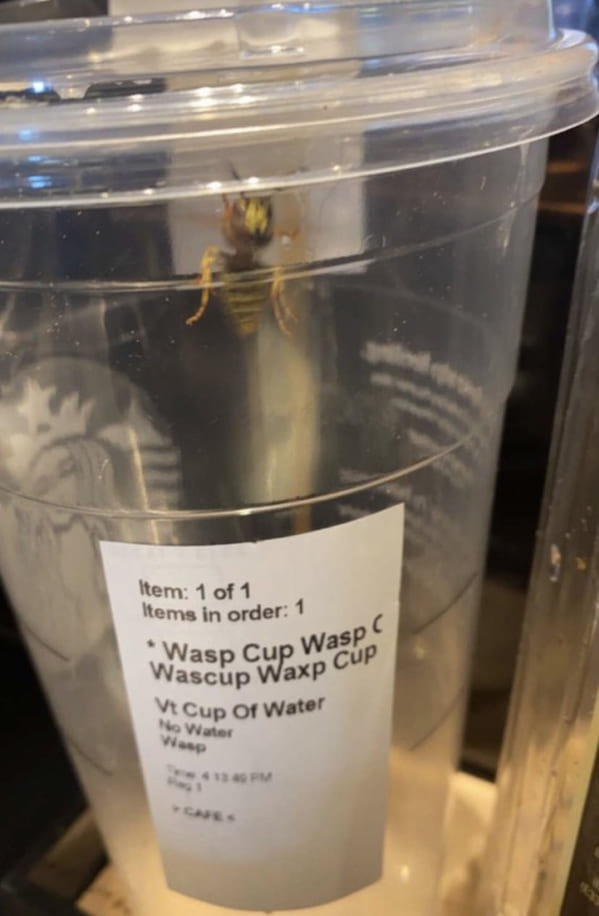 21.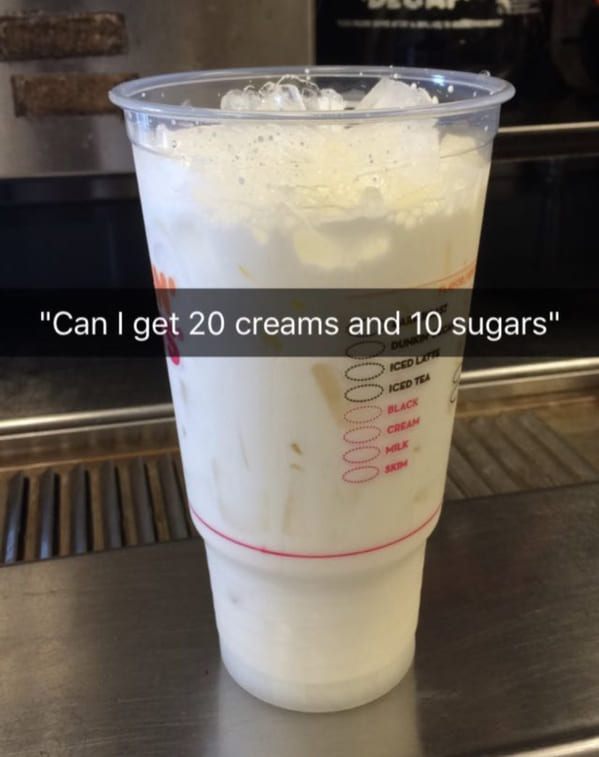 22.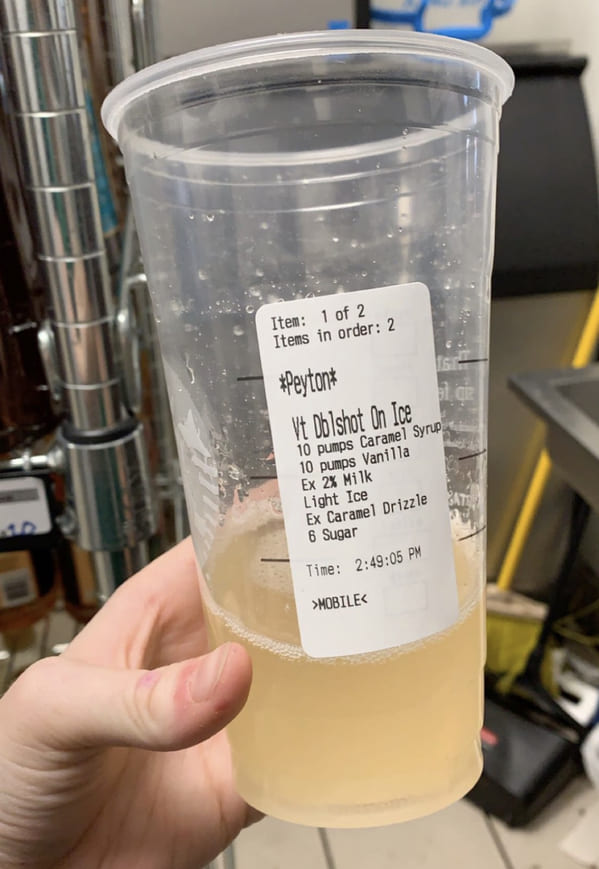 23.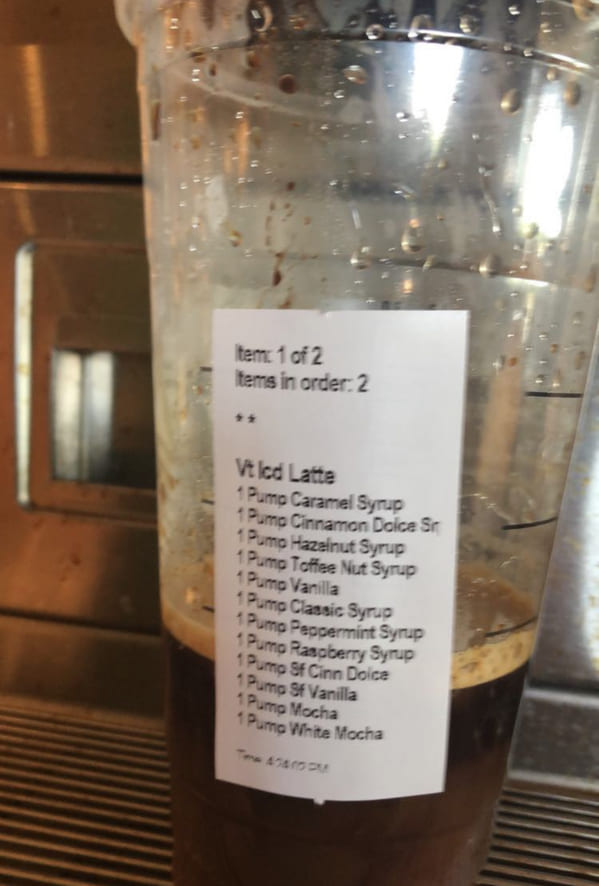 More in Starbucks: