One of the big trends on TikTok is people who work for popular franchises revealing all of their secrets. Sometimes these secrets are unfortunately disgusting, like Taco Bell beans secrets, and sometimes they can get the employees who reveal them in trouble, like the woman who dropped the Chick-fil-A hacks.
Not many big corporations want everyone to know how to get free drinks from them by using special combos on the menu.
A 20-year-old from London named Eloise Fouladgar is a former barista, which makes her position a little safer, though she does wonder in the caption of her first TikTok in a series about Starbucks if she's going to get sued.
She starts her TikTok by saying, "I'm going to be exposing some secrets about working in Starbucks."
She then explains you can get money off by bringing in a used cup and that if it's your birthday you get a free drink. But she keeps us hooked with promises for how to get an iced coffee for just one pound instead of more than four.
The Daily Mail reached out to a Starbucks representative, who clarified some of those tips.
"Starbucks doesn't give out free drinks or food to anyone on their birthday if they ask for it," they said. "Starbucks Rewards members do get a free drink on their birthday, plus a free drink when they collect 150 stars on the new Starbucks Rewards program."
Interesting. But here's the Starbucks iced coffee secret.
"All you have to do is ask for two shots of coffee," said Fouladgar. "Then if you want it like an iced coffee, you ask for one large cup of ice which is free. Then you take the cup of ice and the espresso shots. Then you know the counter with all the sugar, there's actually loads and loads of milk. They come in little cartons, so all you have to do is put the espresso shots in the cup of ice, get the cartons of milk, pour the milk in and there you go you get a £1.50 coffee."
She also shared that if you already got a Starbucks drink, you can ask the cashier for a refill and they'll only charge you 50 pence. This should be the place I mention that this is all U.K. stuff, so policies and milk covered bars on the side might be very different in the U.S.
And once against, Starbucks squashed this dream by saying it's only for filtered coffee, not any drink.
Eloise also suggested asking for a puppacino, "There is actually a Starbucks drink for your dogs," she explained. "All you have to do is order a 'puppacino,' and it's completely free."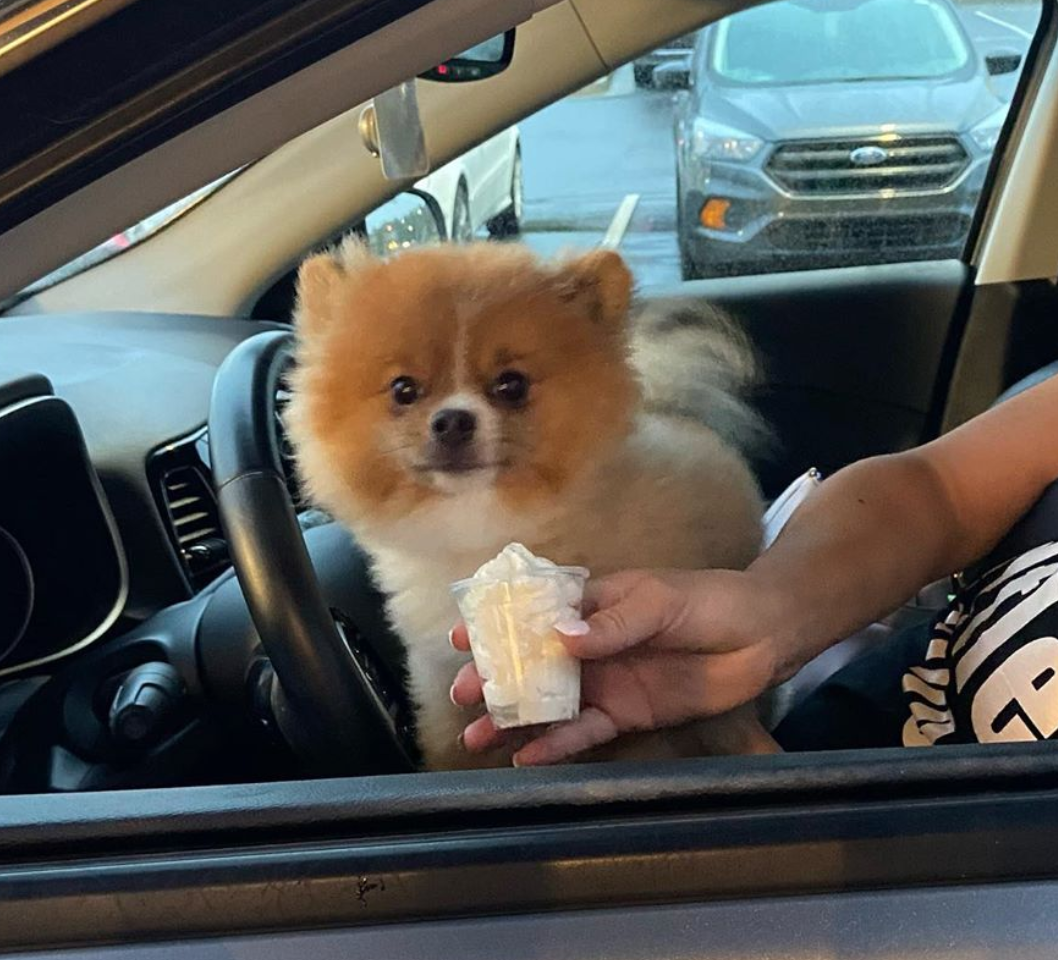 I'm not sure if you have to show them you have a dog to get this or not. Overall, these tips are a bit of a mixed bag, but worth it for a discount. All you have to do is get a dog!
More fast food hacks and tricks: