First, it shows the bag the freeze-dried beans come in, and how they get poured into a metal vat: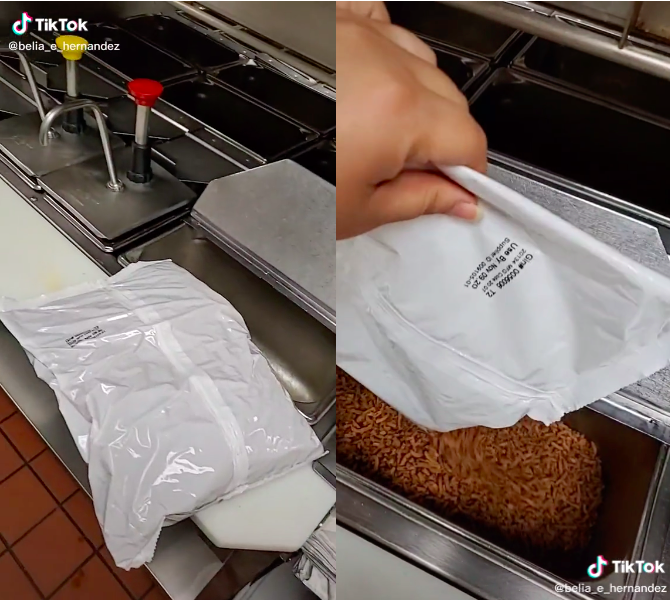 Dried, the beans do unfortunately resemble bugs: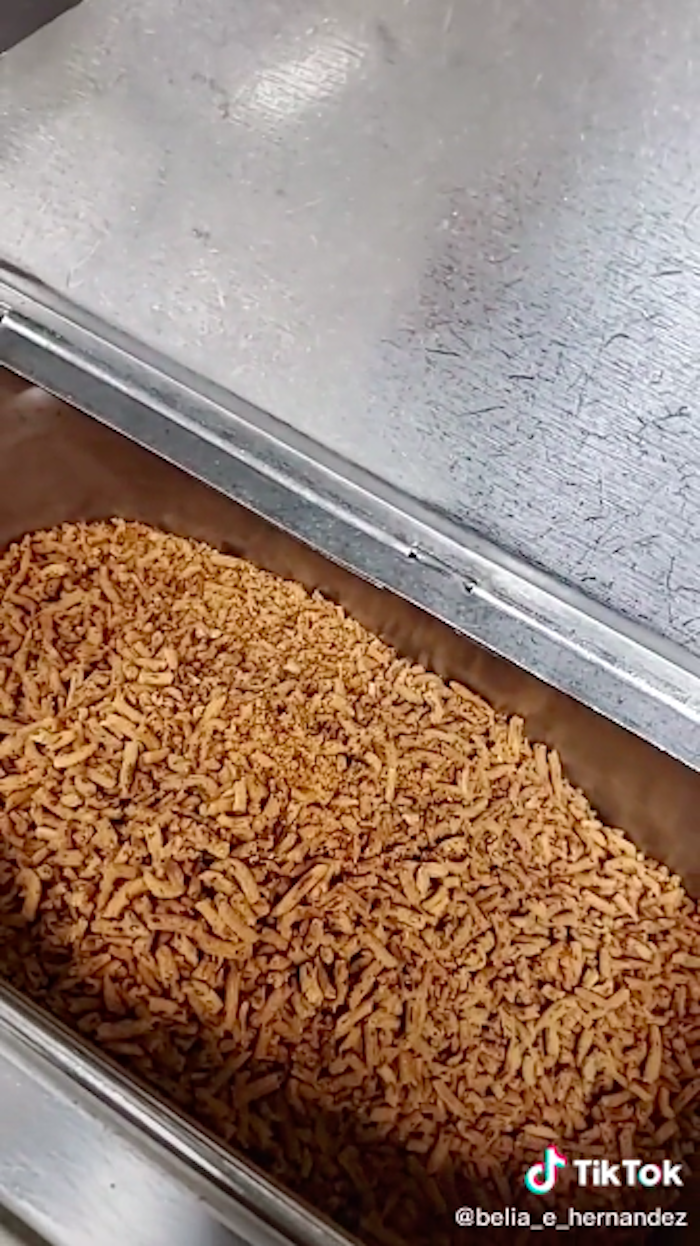 Then the "cook" gets some hot water out of the heater and pours it in with the beans: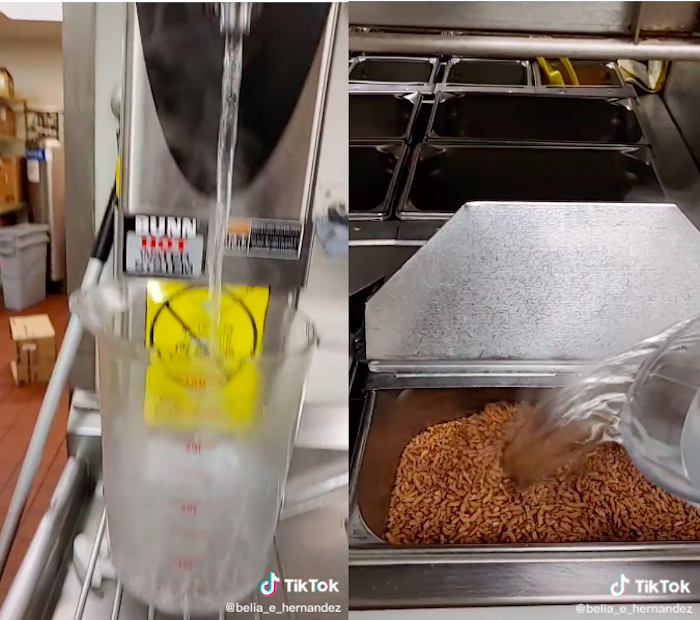 Then they stir, stir, stir, until they have the consistency of refried beans: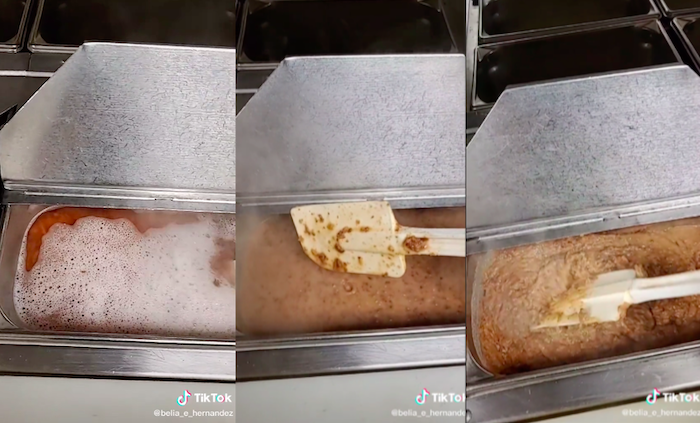 More or less. It's kind of a magical process when you watch it:
Now, I've seen the video about how they make McDonald's Chicken McNuggets. If you can keep eating fast food after witnessing that, I doubt some dry beans are going to stop anyone. There were a lot of people on Twitter, where the TikTok was eventually posted, who basically said they're too grossed out to every touch one of those burritos again:
i literally gagged Taco Bell wild for this to even exist pic.twitter.com/yjY5OiY9tR

— • (@fuckyallbro2) September 6, 2020
Yea I worked at Taco Bell. Those are the beans. EVERYTHING the cheese sauce beef it has to be made and prepped like that. It's disgusting! The only real thing there is the fucking flat bread they use to make the chalupa. That "steak" look like kangaroo meat!

— SAUCIER + 333 (@YoungSweetJMZ) September 6, 2020
I NEVER ate that shit! That shit had its own sound! We would hear it while we chopped it. It was squishy. The quality of food is TERRIBLE!

— SAUCIER + 333 (@YoungSweetJMZ) September 6, 2020
There were also a lot of people who simply didn't believe that. They wanted to know what exactly people were expecting from Taco Bell:
Exactly. If you've ever eaten instant mashed potatoes, that's made with dehydrated spuds. McDonald's (at least when I worked there eons ago) uses dehydrated onions on everything except burgers that had quarter pound patties on them.

— Deanna Close (@DeannaCBionerd) September 8, 2020
this is absolutely appalling. my whole life i thought taco bell grew their beans in a local organic garden where they were picked fresh every morning https://t.co/WC0fe4kd7k

— rudy betrayed (@rudy_betrayed) September 7, 2020
that video showing how taco bell beans are made SENT MEJEDJDJ cause it was TACO BELL like seriously what were you expecting

— boo boo the fool 🖤 (@amandaoee_) September 7, 2020
Me at Taco Bell still eating the bean burritos after seeing the trifling things I saw pic.twitter.com/mmwOMn93NP

— CEO (@irabajc) September 8, 2020
So? Would you eat the beans or not eat the beans? For me, it depends on if they're smothered in cheese.
More fast food hacks and TikToks: