Twitter CEO Elon Musk tweeted a photo of his bedside table littered with Diet Coke cans and Twitter wasted no time in roasting him.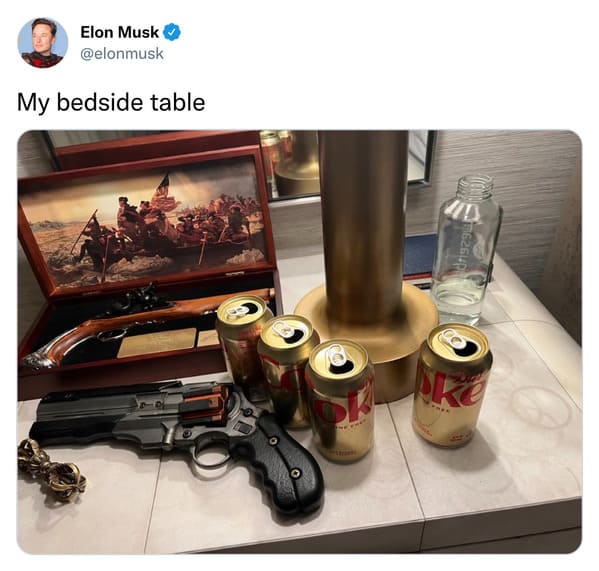 People were quick to point out the bizarre mix of items on the table. It's unclear if it was posted as a joke, or if it's truly what his table looks like. For what it's worth, he did post the tweet at 3:48 am, so who knows? Either way, the reactions to the photo are worth it.
From multiple cans of Diet Coke and a lack of coasters to toy replica guns, here are some of the funniest reactions to the billionaire's bedside table.
1.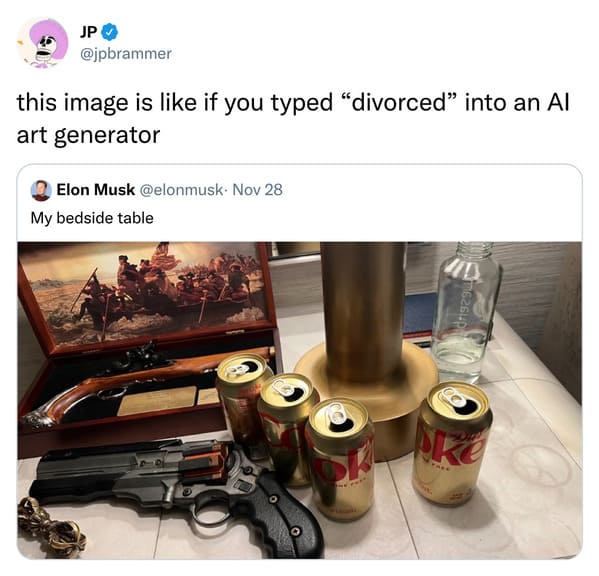 2.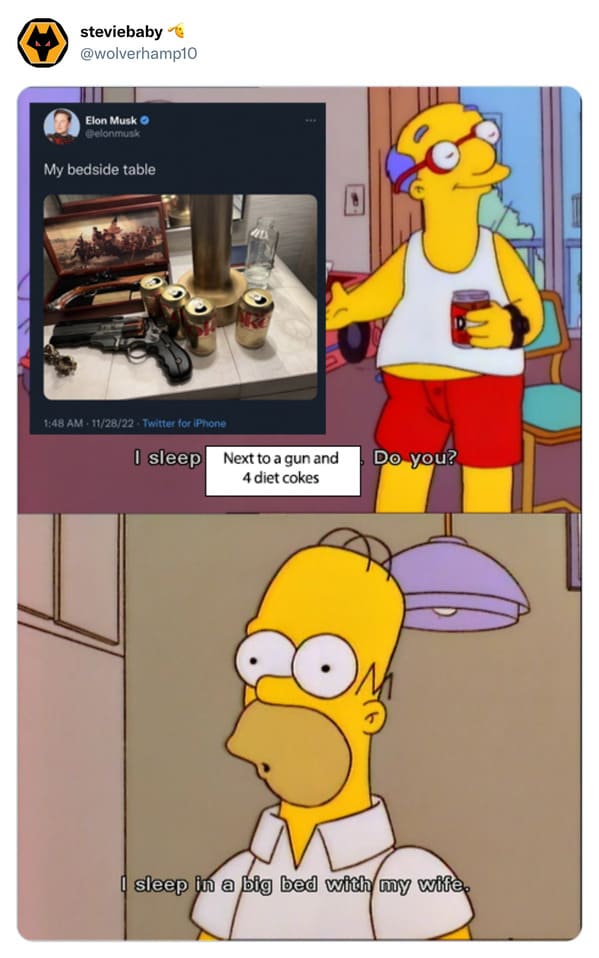 3.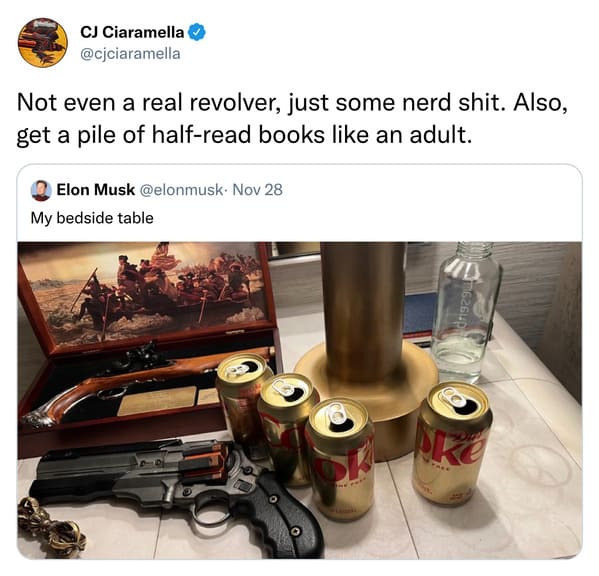 4.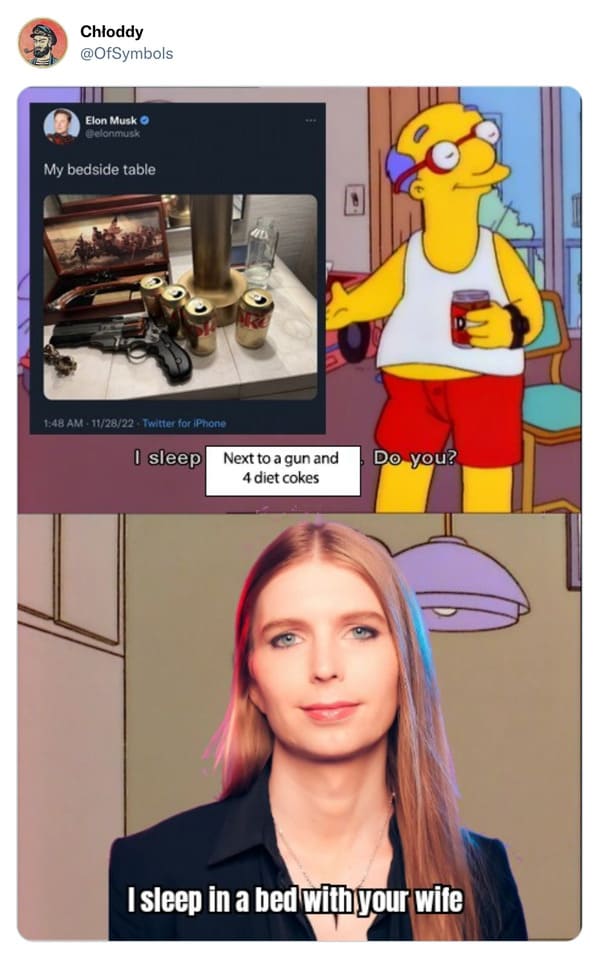 5.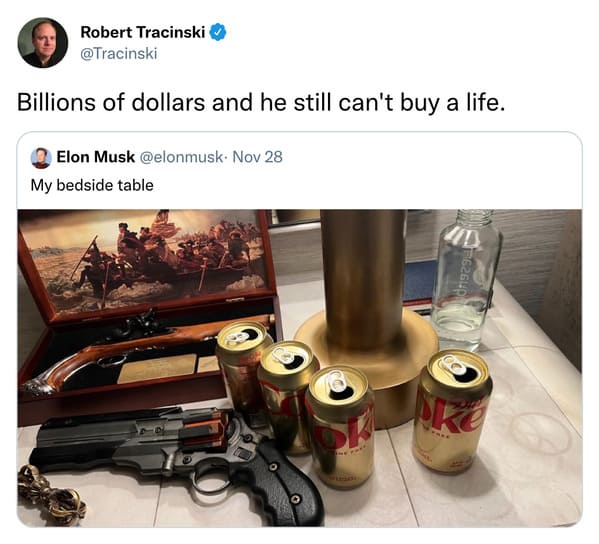 6.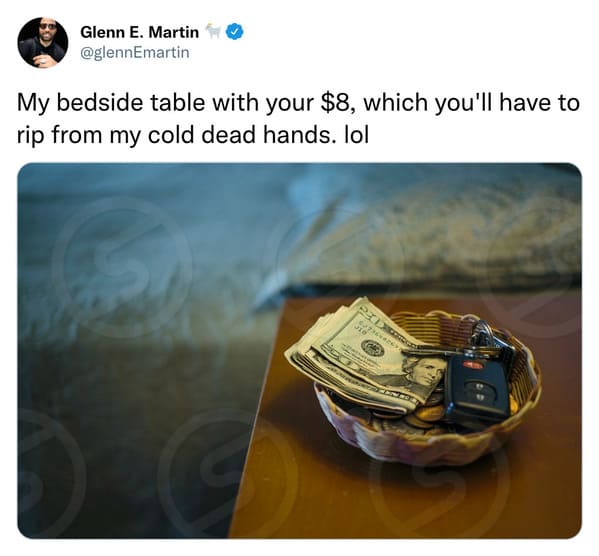 7.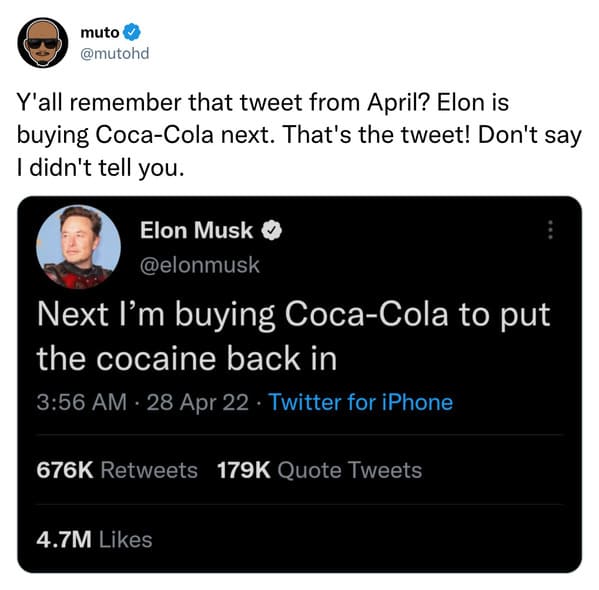 8.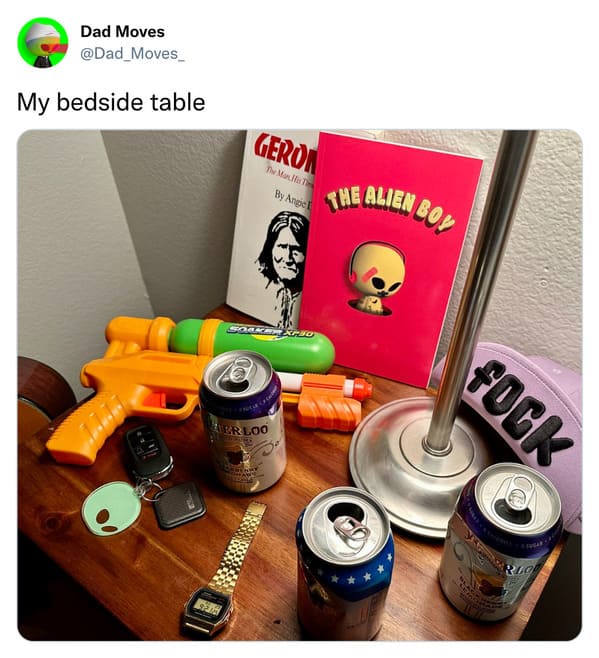 9.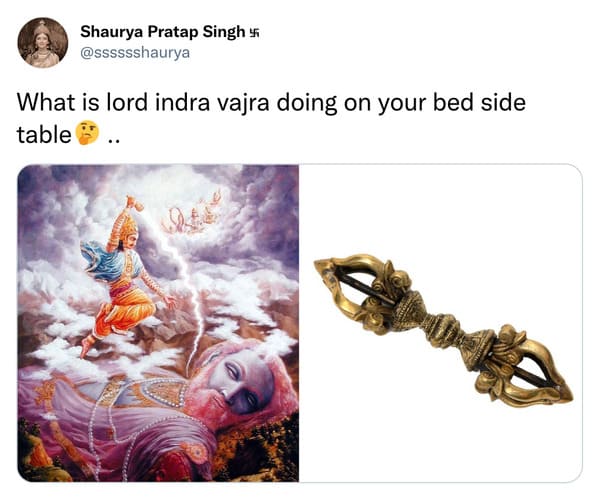 10.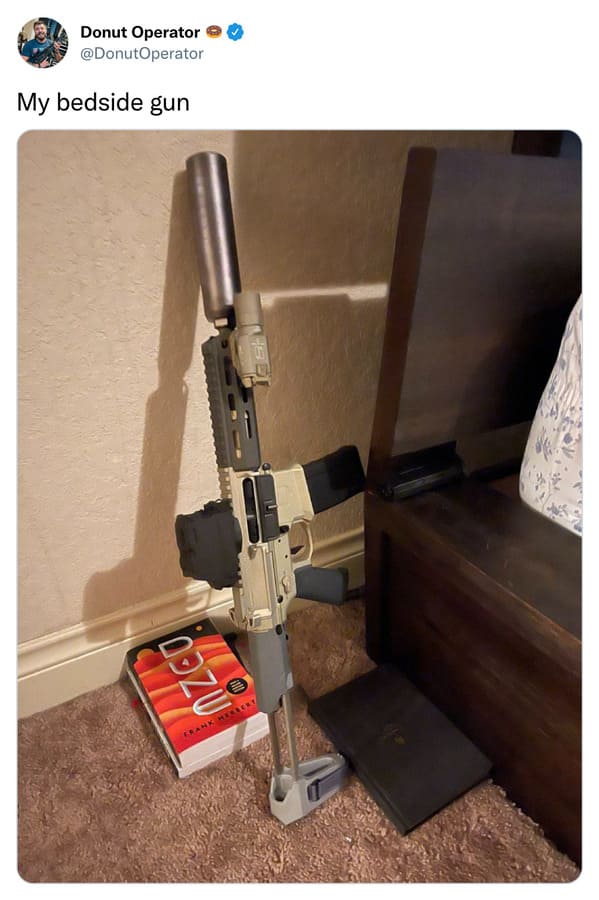 11.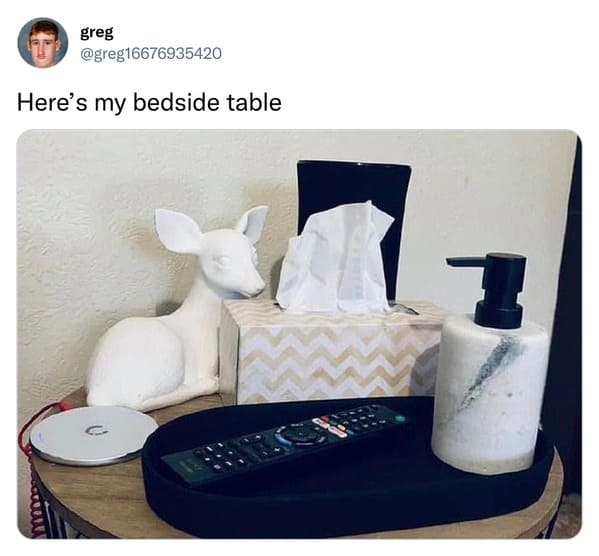 12.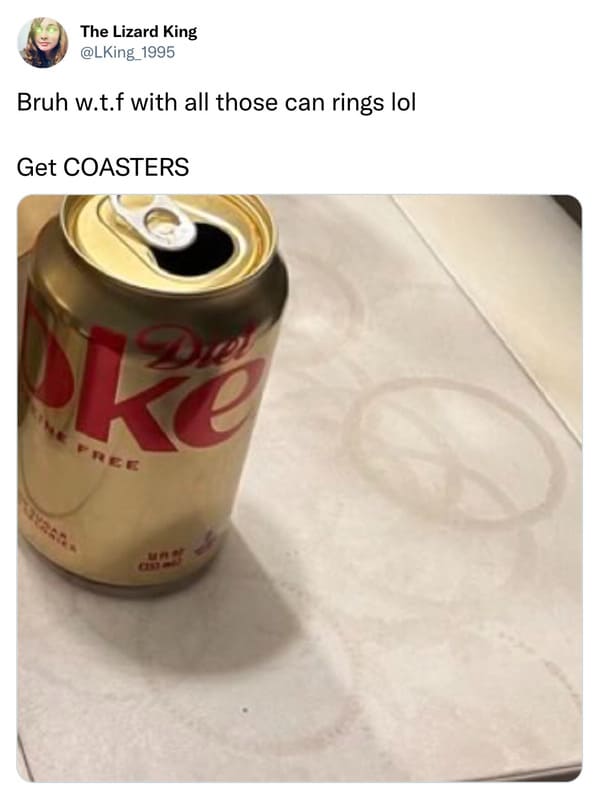 13.

14.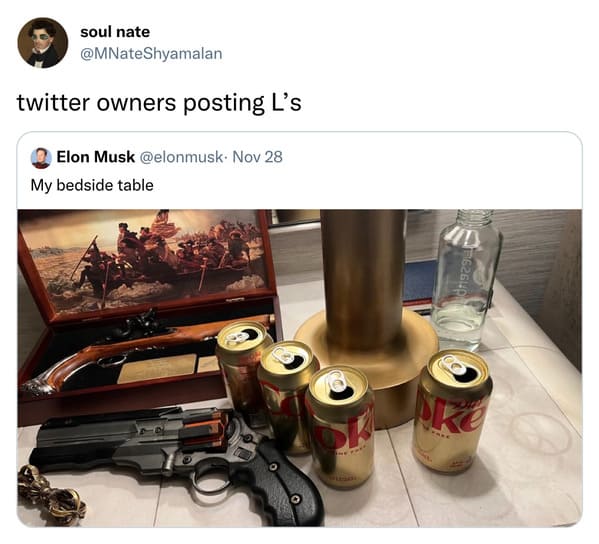 15.
16.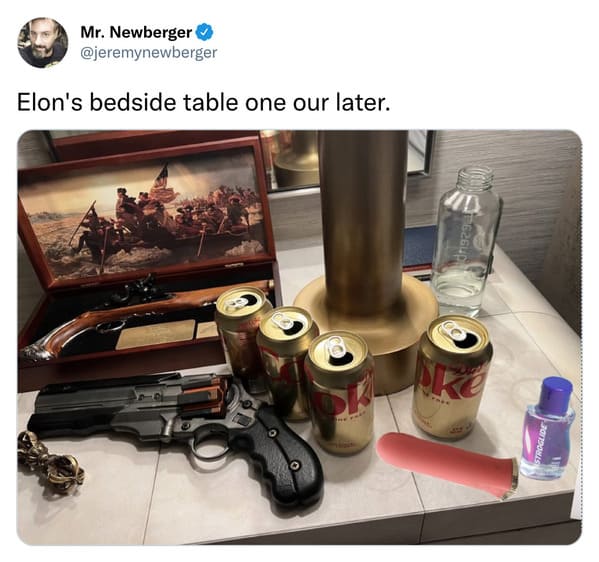 17.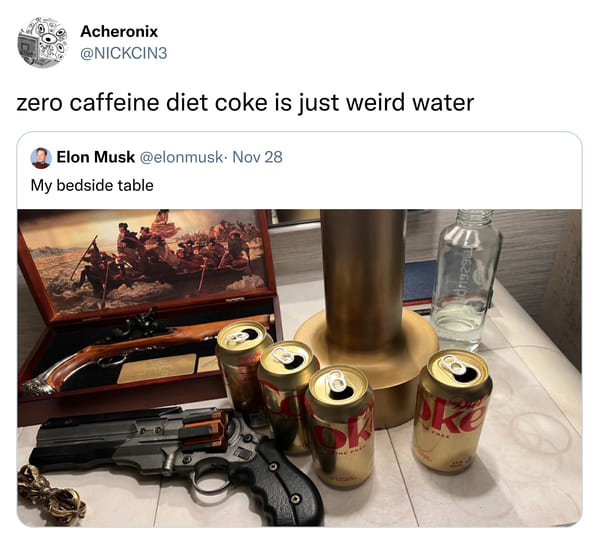 18.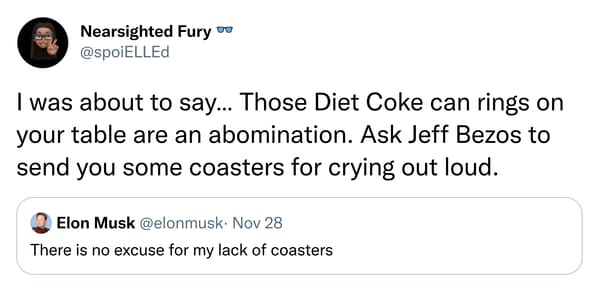 19.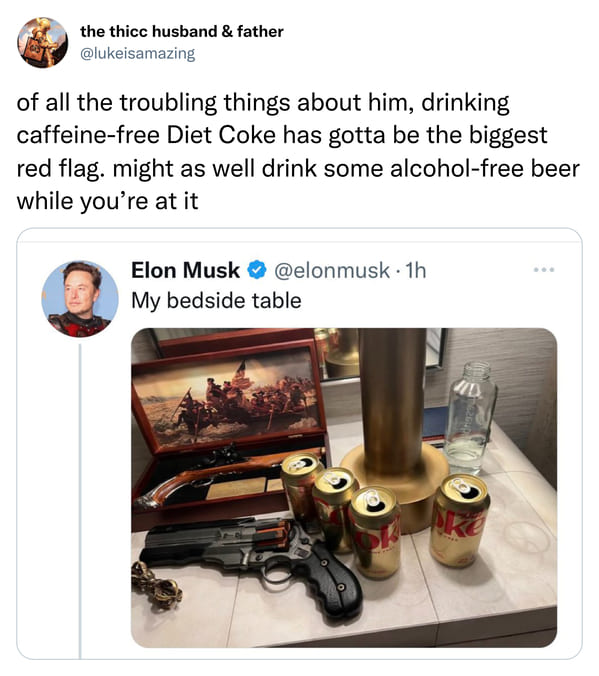 20.