What's that? Another hellish week of work, obligations, and everything else down the drain? Great work, you did it! Also, it's Valentine's Day, so there's that.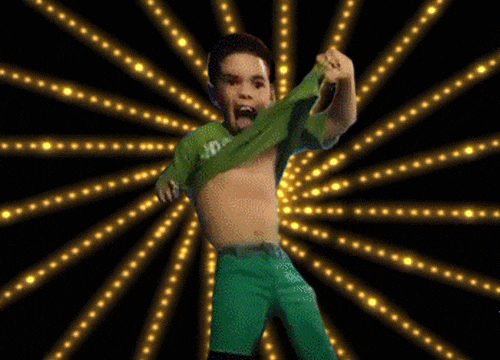 And we have a reward for you. We gathered up all the funniest dang tweets from the hilarious women of Twitter and smacked 'em down in this list. It's nothing really, no need to build a statue to us.
Now go ahead and scroll and laugh and let your worries melt away, but don't forget to smash that next page button.
Enjoy!
1.
went for my annual checkup today and my new doc was like you need D, as in **vitamin D** and i was like god i know it's been a while and she was like what and i was like hwhat

— Delia Cai (@delia_cai) February 13, 2020
2.
Girls our Uber is here pic.twitter.com/6RHDklj5aL

— Kelsie (@Kelsie) February 11, 2020
3.
When I tell a dude I want to have kids in two years

— Alison Agosti (@AlisonAgosti) February 13, 2020
4.
This creature has the body language of a drama student pretending to be an animal https://t.co/iE0cucI9BC

— ariANAL grande (@saintsleazy) February 9, 2020
5.
Y'all really out here with one boyfriend ? .. What if he die ?

— my name is lucille (@lucypapers) February 10, 2020
6.
spears are the opposite of swords fig. 1, there will be no additional figures in this presentation pic.twitter.com/TBgATiRmrH

— Paul Blart: Time Cop (@tolntran) February 12, 2020
7.
Gloppy from Candy Land was a fucking freak pic.twitter.com/hCwf5WGNpV

— (@6969_6969696969) February 14, 2020
8.
everyone hates that i have begun calling my period "laying an egg"

— (@333333333433333) February 10, 2020
9.
this is my first year doing real adult valentines day stuff and im a little confused. do i shoot him through the heart with an arrow before or after dinner?

— Danya (@dxxnya) February 13, 2020
10.
Love going to a clothing store and having to walk around grabbing the biggest jeans from the bottom of the pile, fucking up the whole store like a tornado w a big ass

— Rachel Wenitsky (@RachelWenitsky) February 14, 2020