Apparently, Facebook might change the name of its company to better reflect the goals of the site. Zuckerberg told The Verge "we will effectively transition from people seeing us as primarily being a social media company to being a metaverse company."
That goal might include a name change. Obviously, people had a few funny suggestions.
Twitter is where we go to laugh and cry these days. Sadly, we usually laugh and cry about the dumbest stuff imaginable.
Enter a company changing its name. We're all ready to crack jokes about it.
Here are the funniest suggestions for Facebook's new name after a rumor circulated that they're changing their company name:
---
1.
2.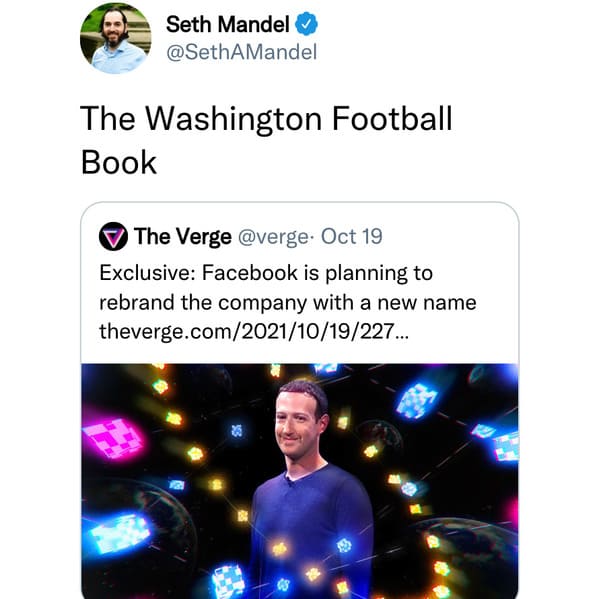 3.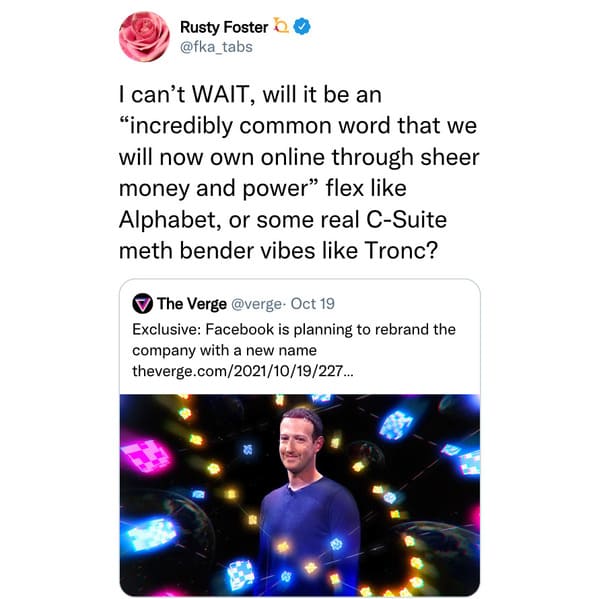 4.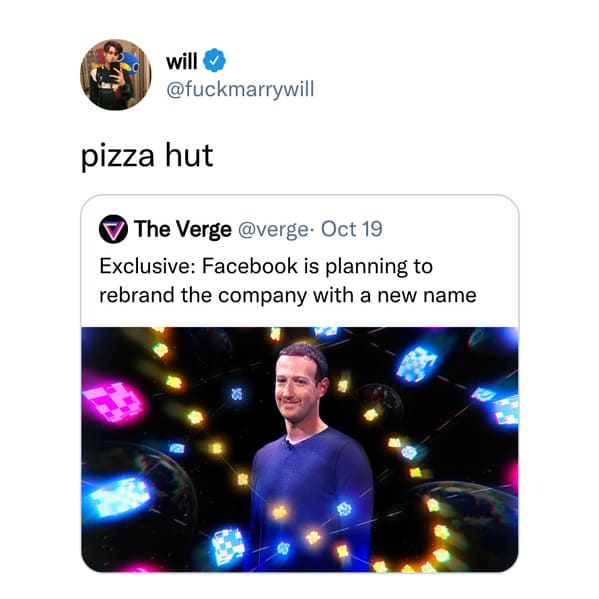 5.
6.
7.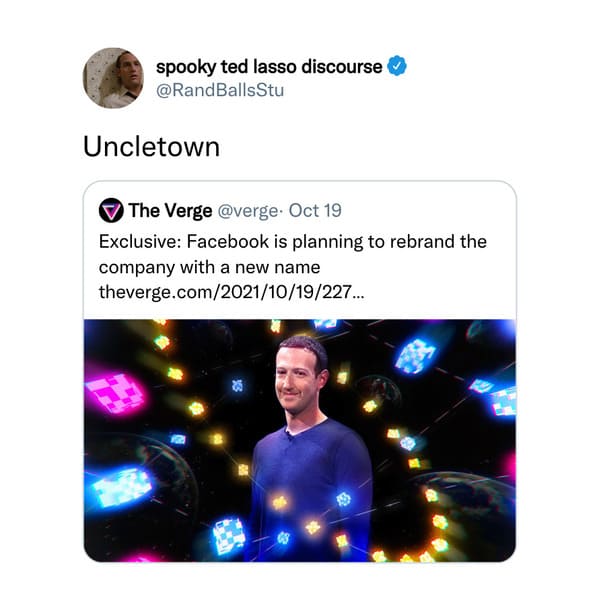 8.
9.
10.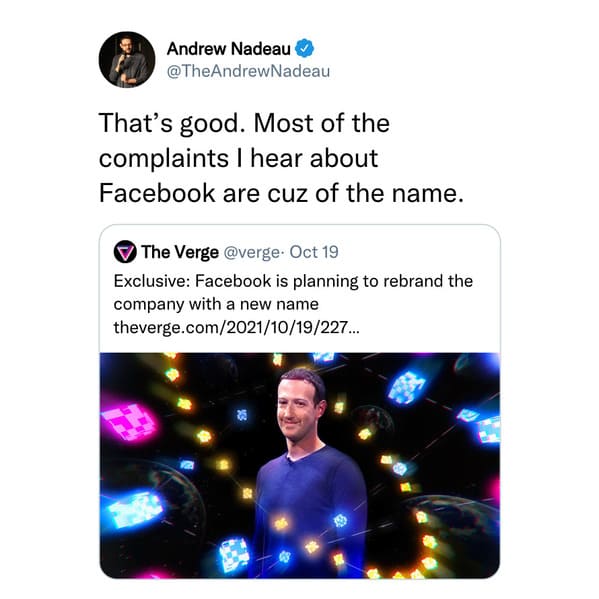 11.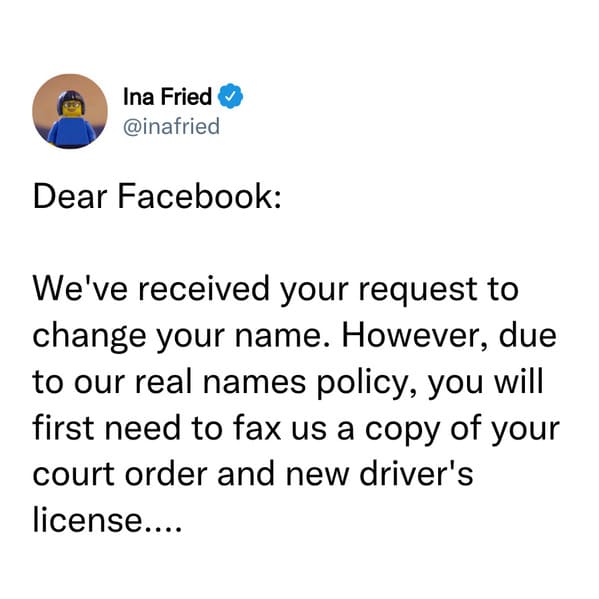 12.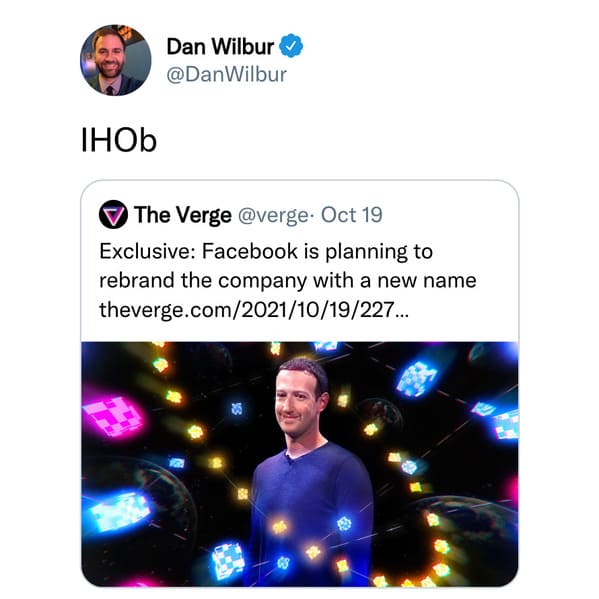 13.
14.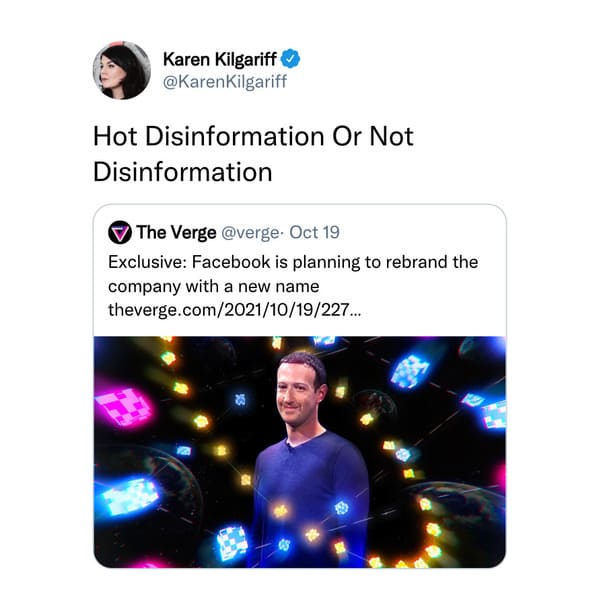 15.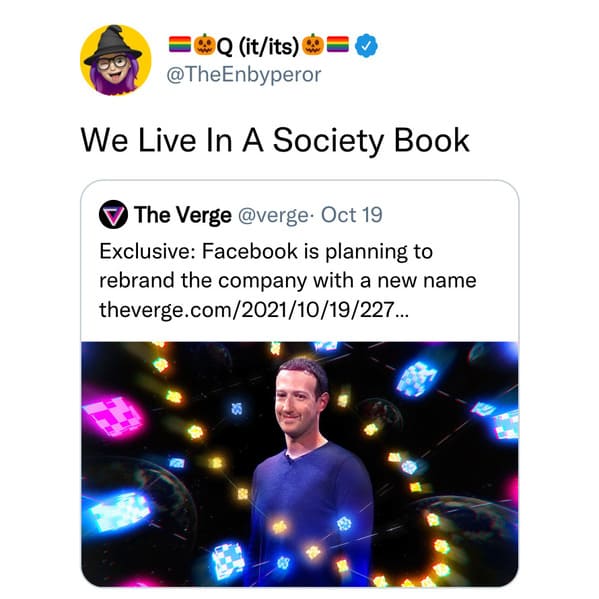 16.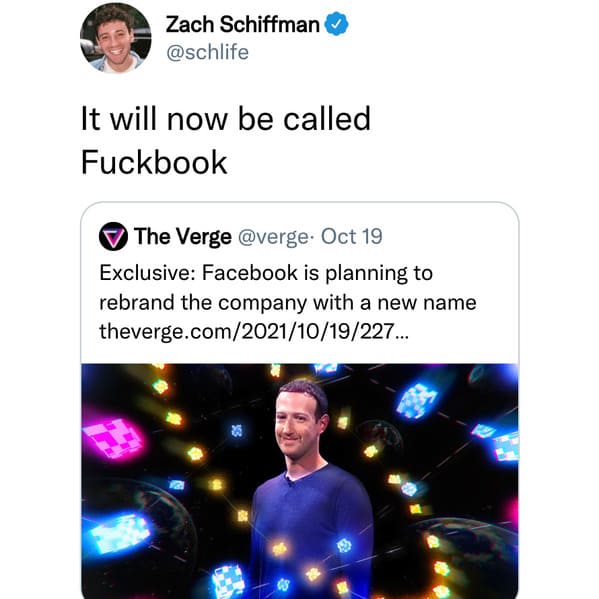 17.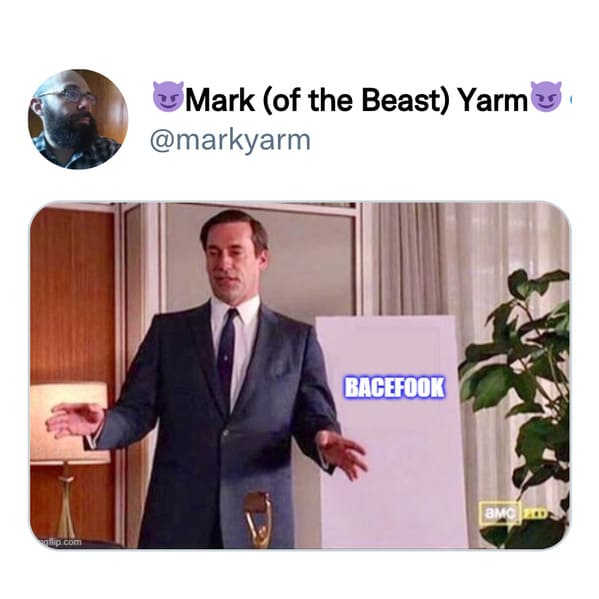 18.
19.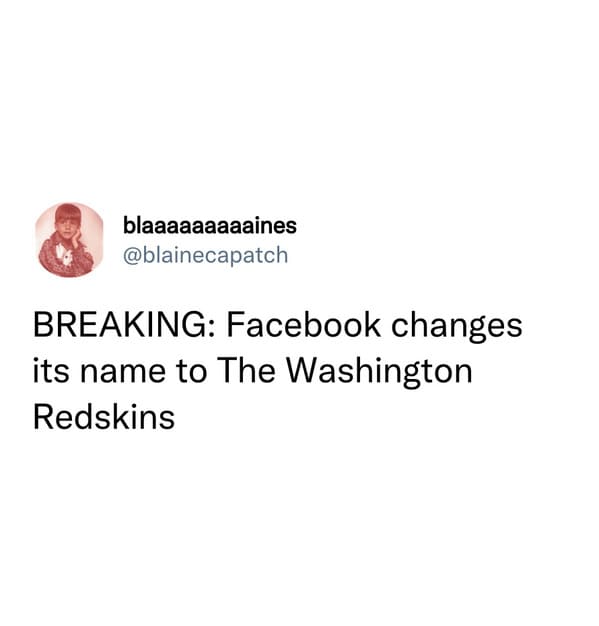 20.