Twitter is where I go for all my financial advice. Sadly, that's why my entire $1,300 portfolio is currently tied up in DOGE and GameStop.
Recently, there's been a debate about entitlement in America: how much money does the average person need to make, really? (By recently, I mean for the past 120 years or so. )
Thankfully, the people running the country are as bad with money as anyone else. It's almost as if having more money doesn't make you smarter about how to spend and save money.
Unfortunately, every time people start hemming and hawing about the debt ceiling, the government has to shut down and restart like an old IBM computer. Mostly, so people like Ted Cruz can remain relevant and grandstand about how we're spending too much of our budget preserving wildlife and building schools.
Very compassionate, these conservative people. Thanks to Republicans blocking the Democratic plan to actually make the country function again, we're out of money and probably will cause a recession if we don't do something fast.
CNN tweeted the news, and everyone began dunking on the US government for not doing their one job. It'd be funnier if it weren't so sad. Let's have a look.
Here are the funniest replies and comments Twitter had for a report that the US government would run out of money in October:
---
1.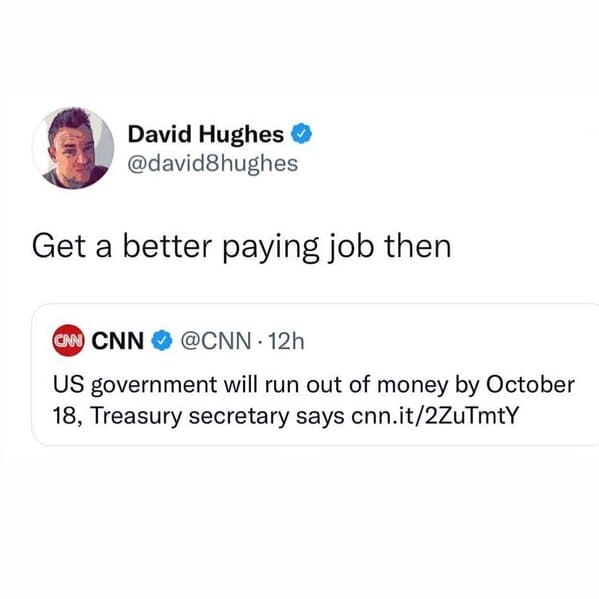 2.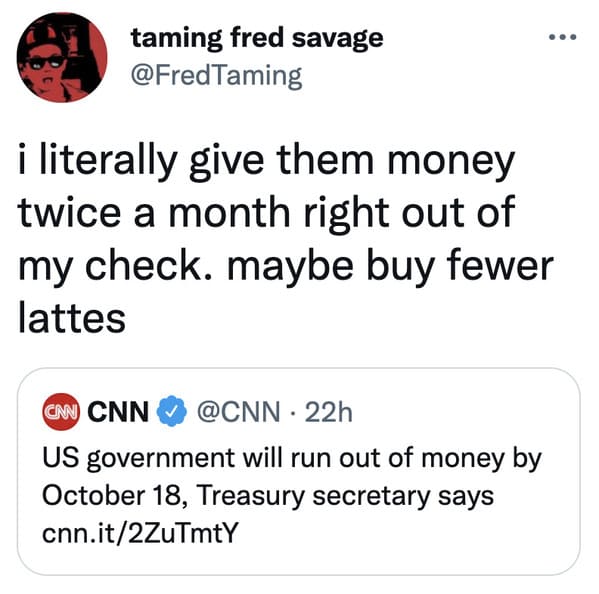 3.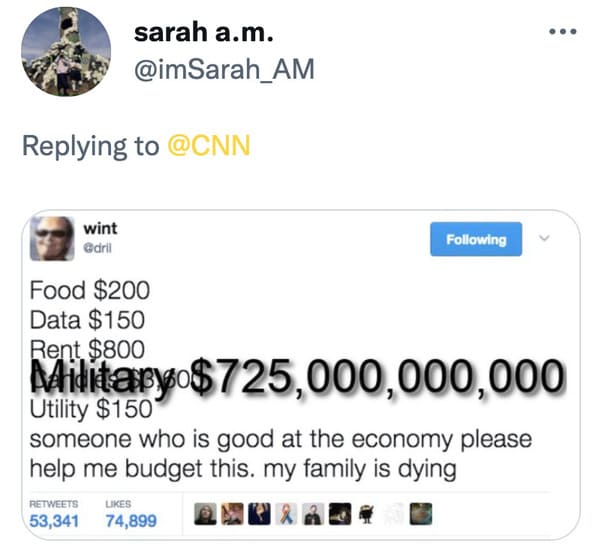 4.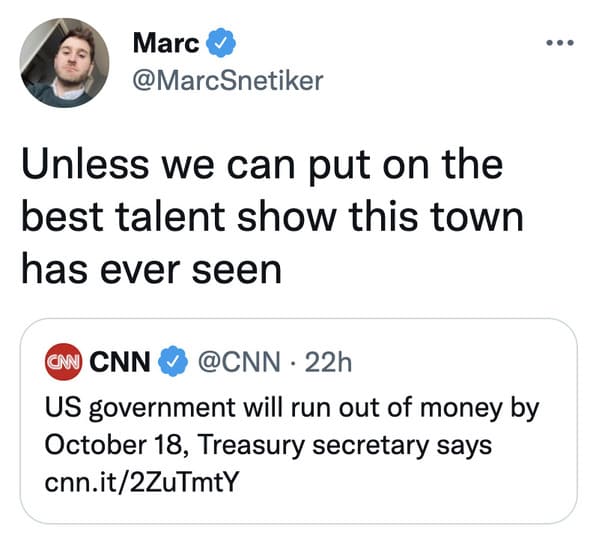 5.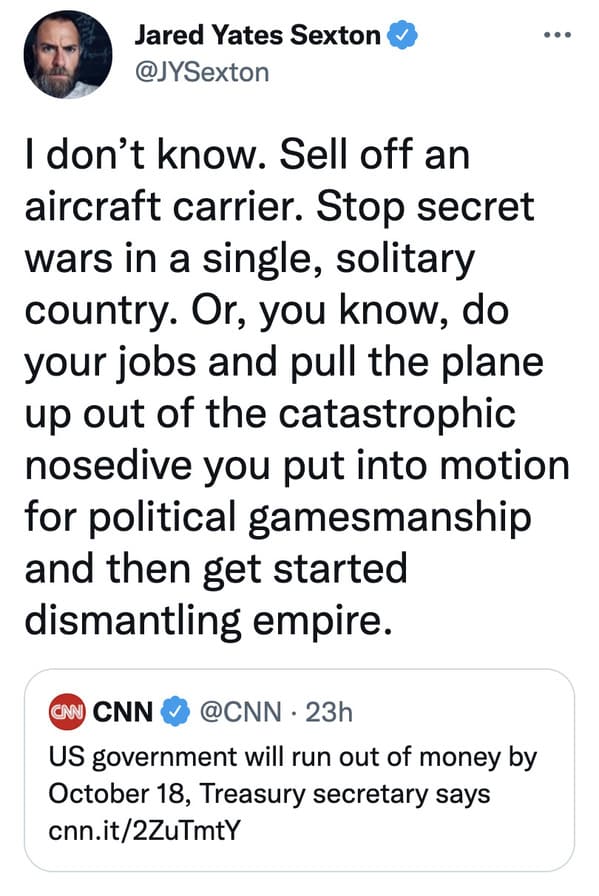 6.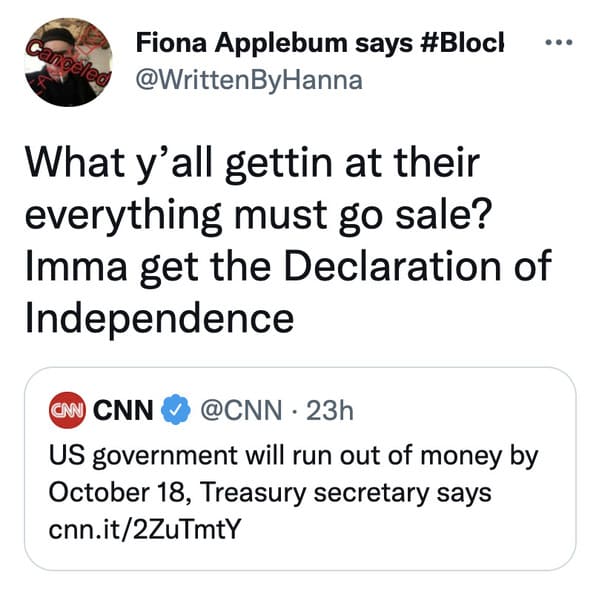 7.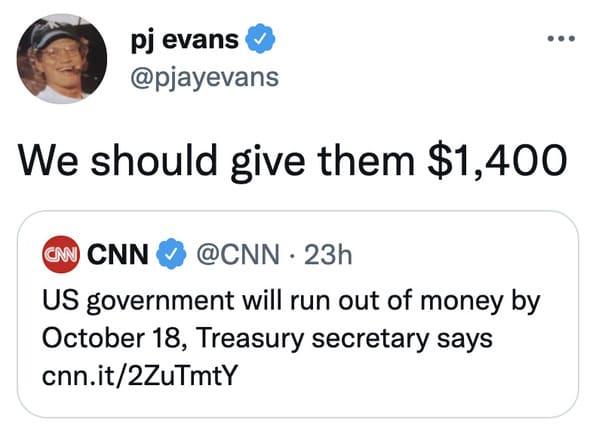 8.
9.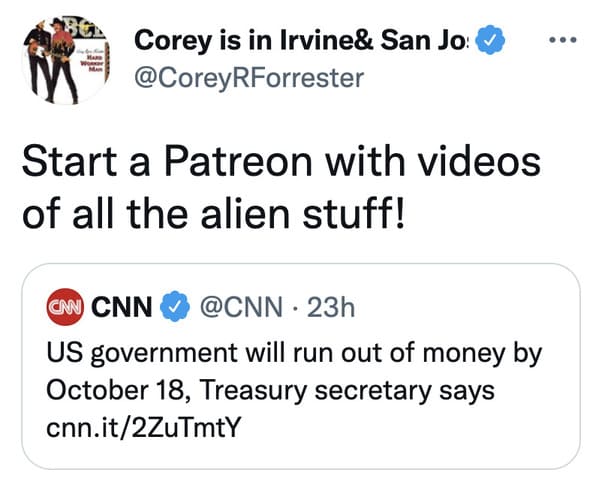 10.
11.
12.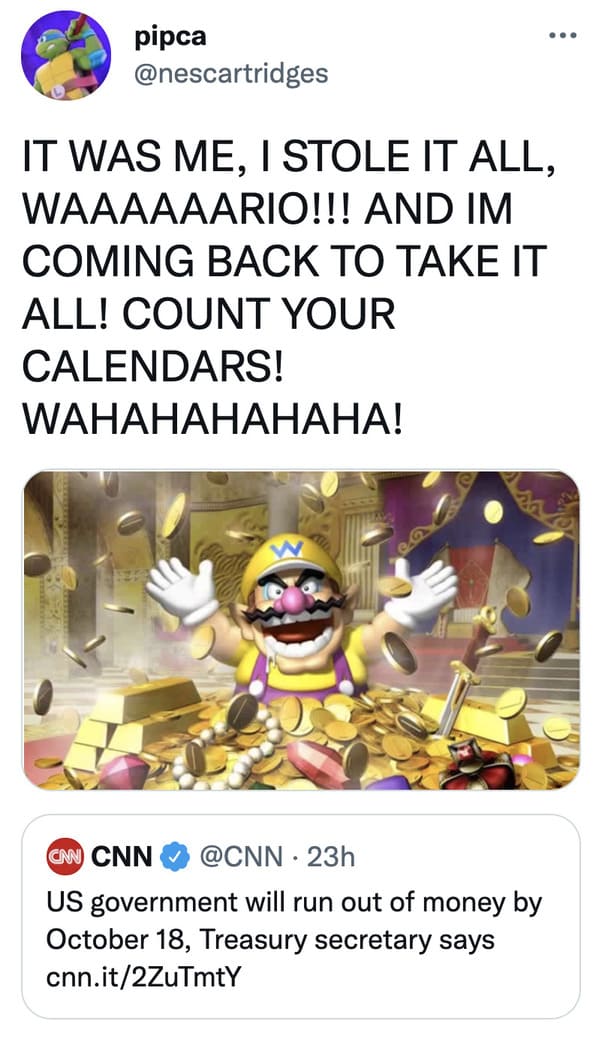 13.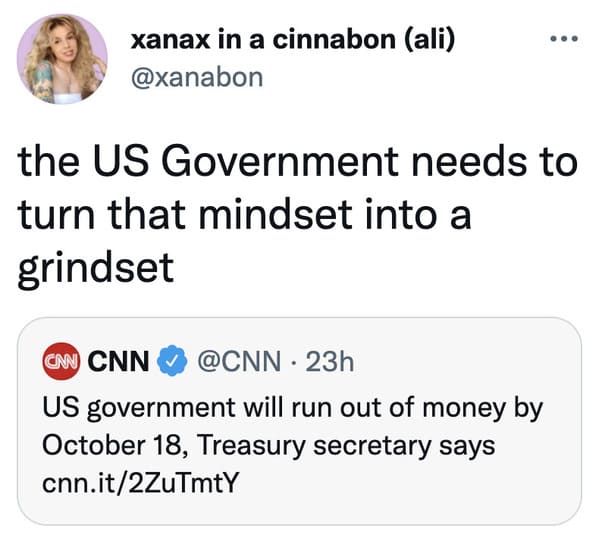 14.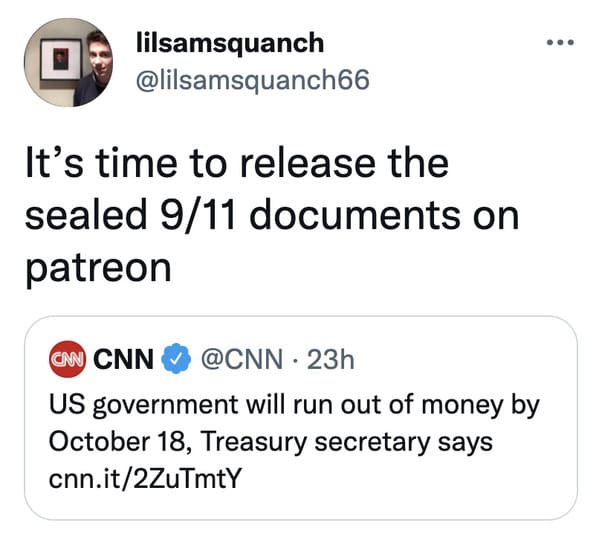 15.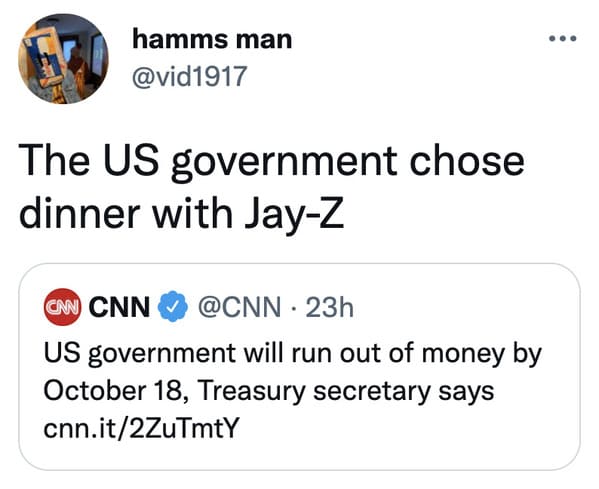 16.
17.
18.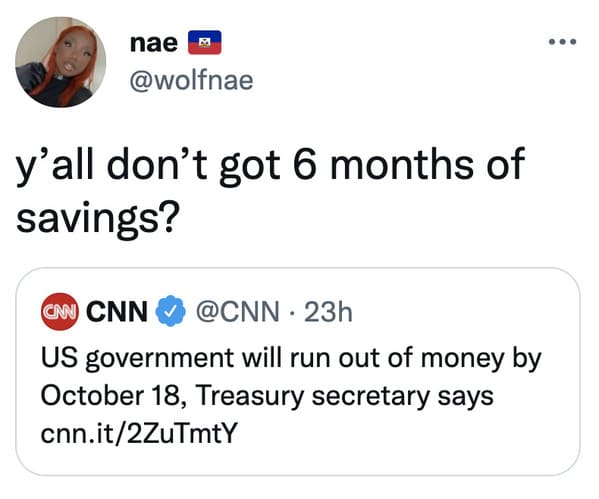 19.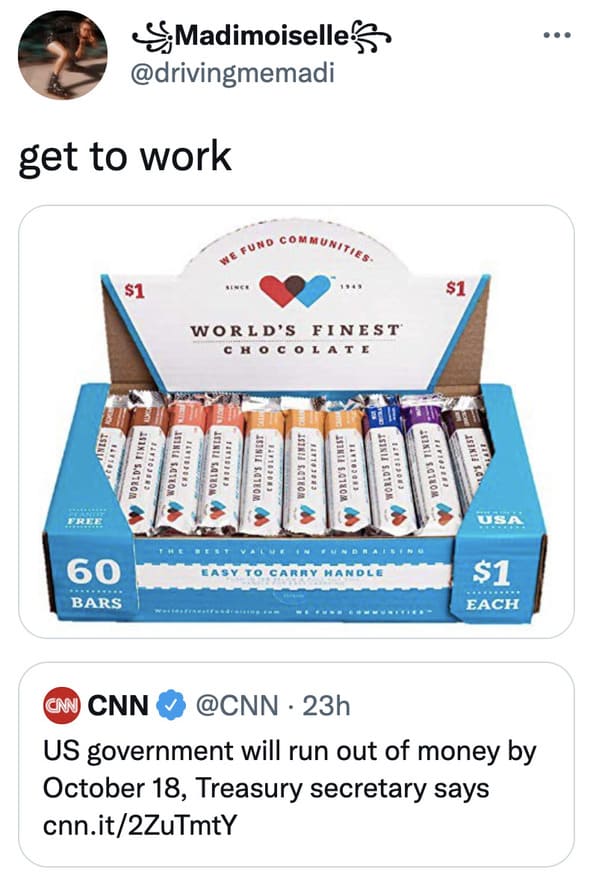 20.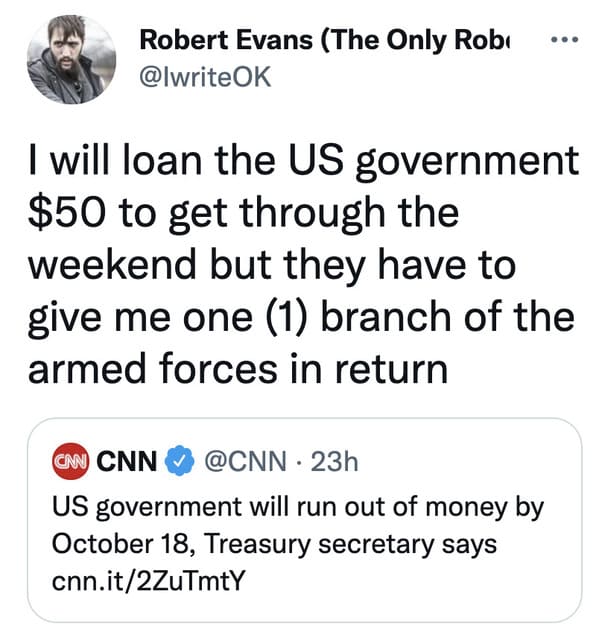 21.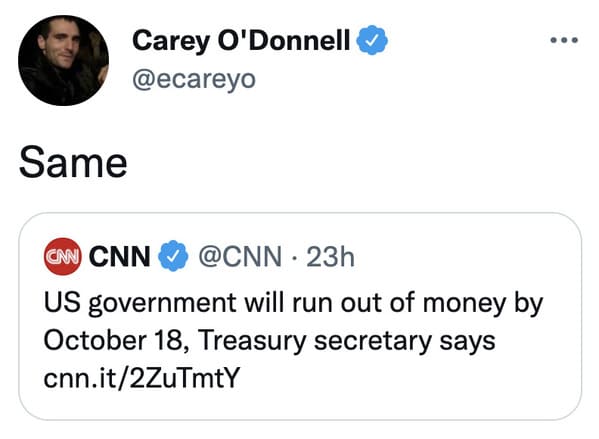 22.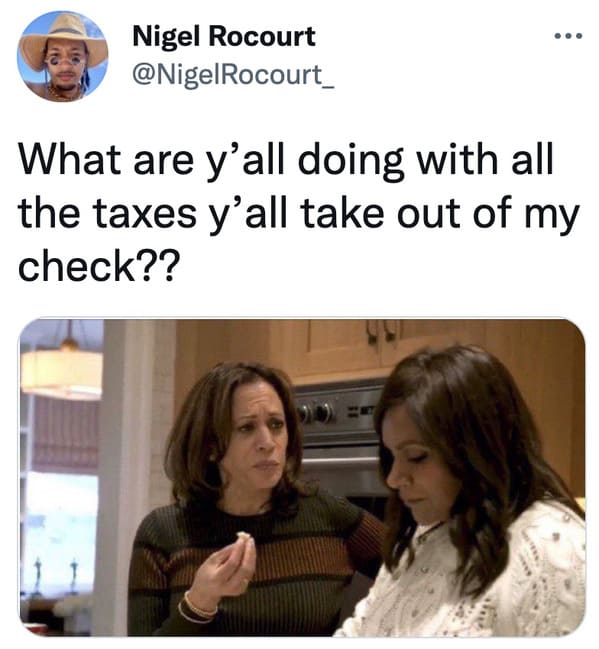 23.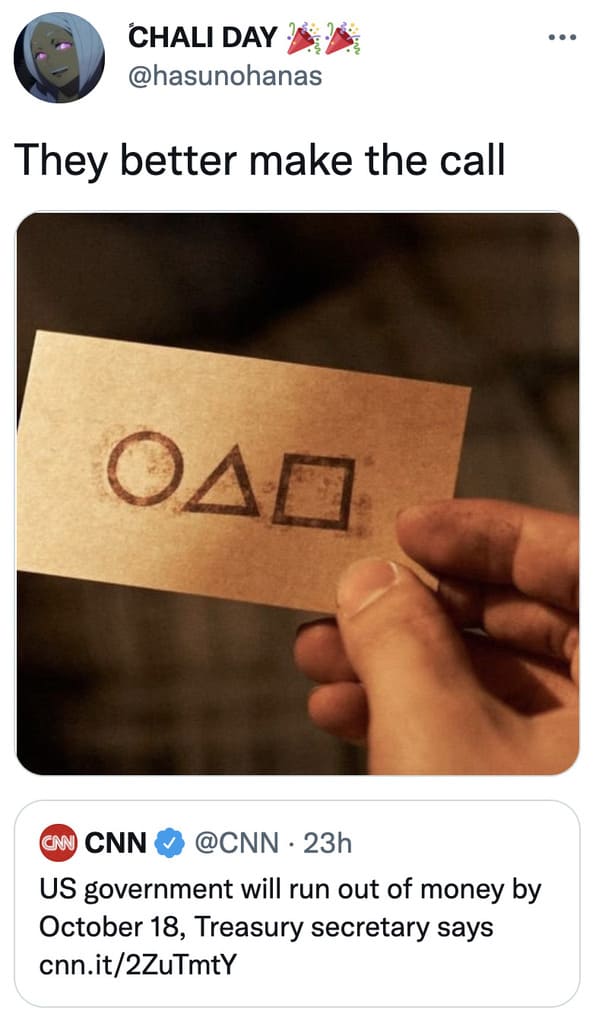 24.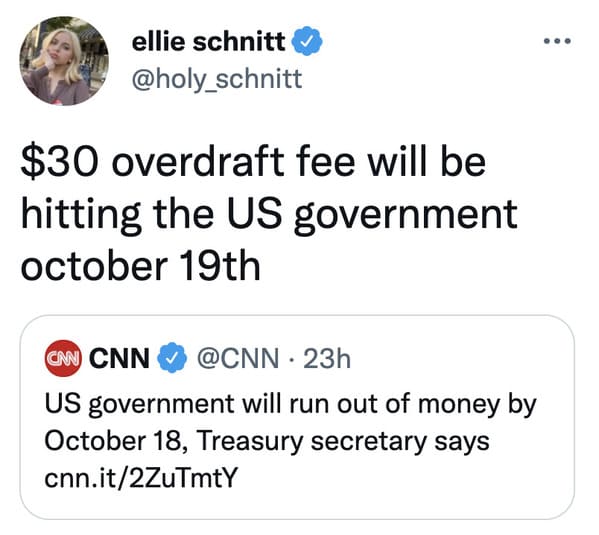 25.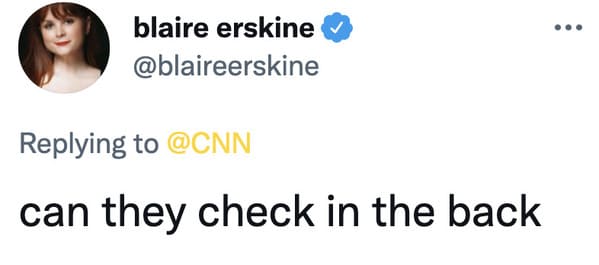 26.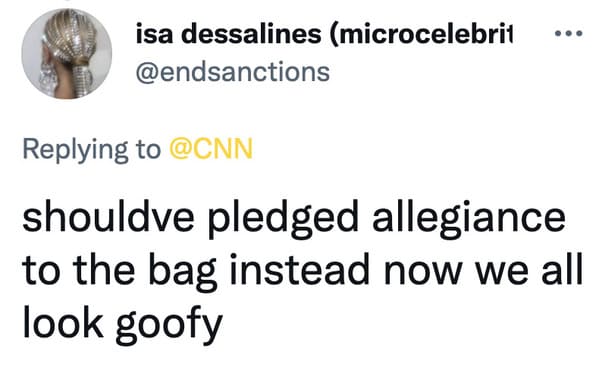 27.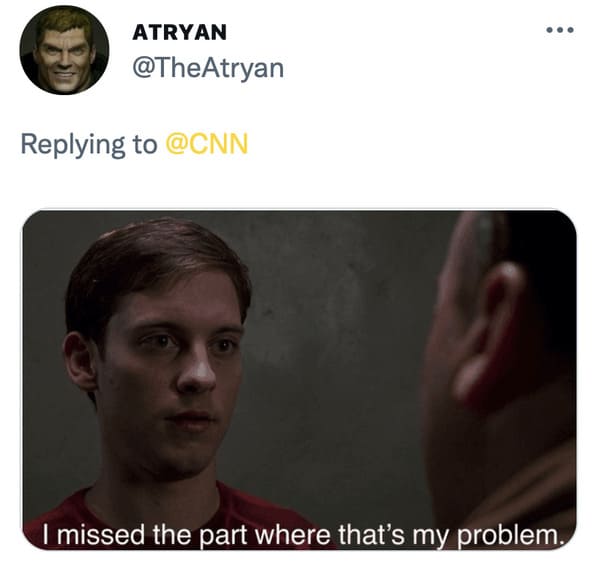 28.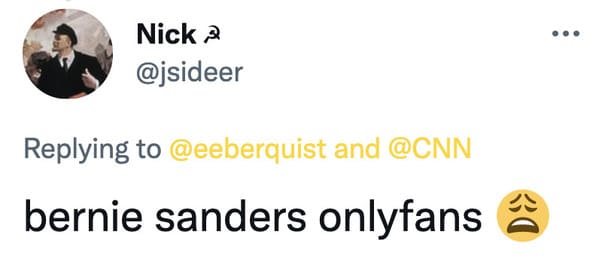 29.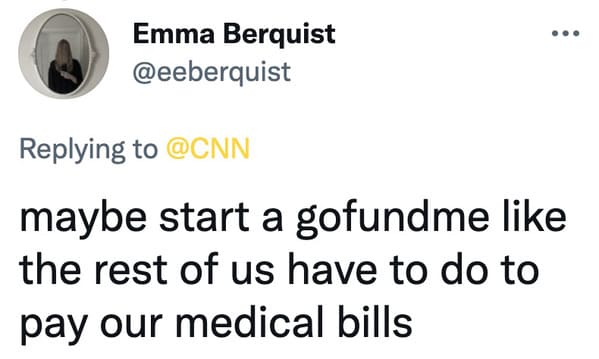 30.