Emailing your professor can be scary. Even if you actually are sick or had something horrible happen that makes it impossible for you to do your assignments, it's hard to not feel like they think you're totally making it up. Getting a short, snarky reply from them after you spent 40 minutes crafting the perfect message to them explaining their situation could throw the most stable student into a spiral.
These professors didn't waste any of their time trying to comfort students about whatever bad situation they were in. I'd be panicking if I was these students but since I'm not, I've got to admit it's pretty funny.
---
1.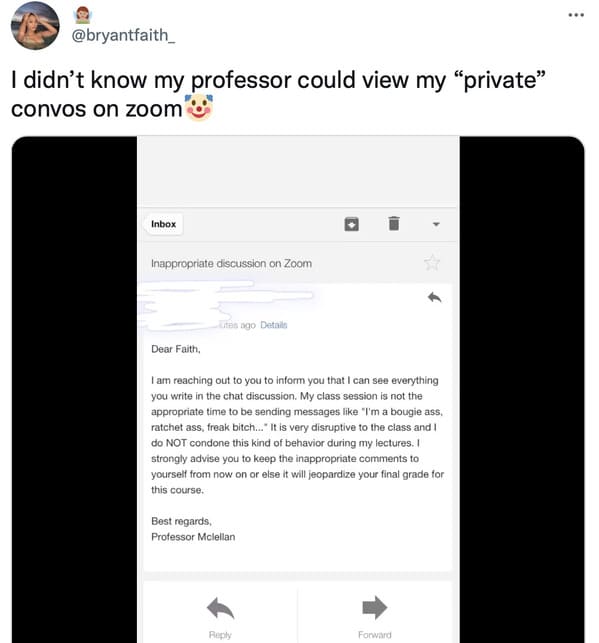 2.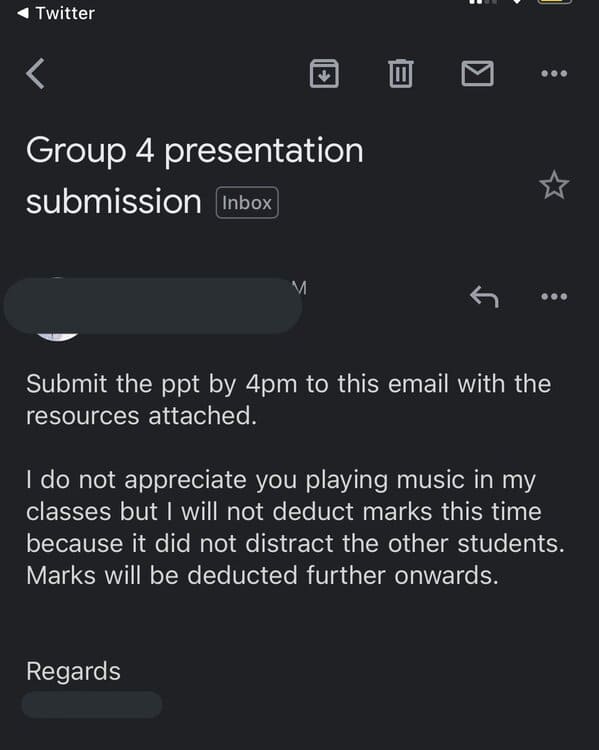 3.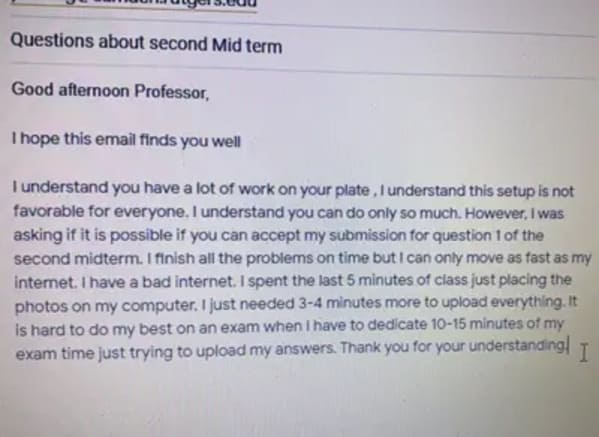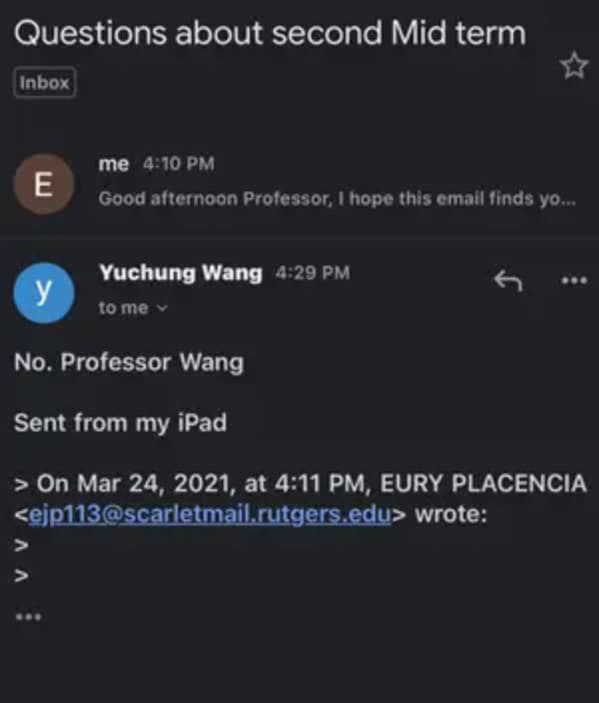 4.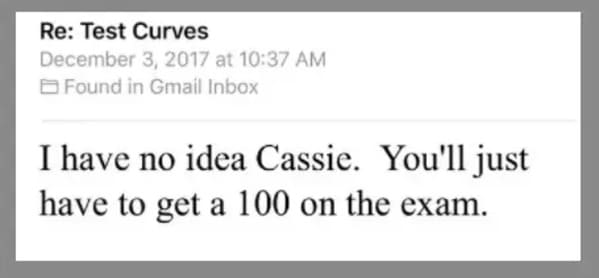 5.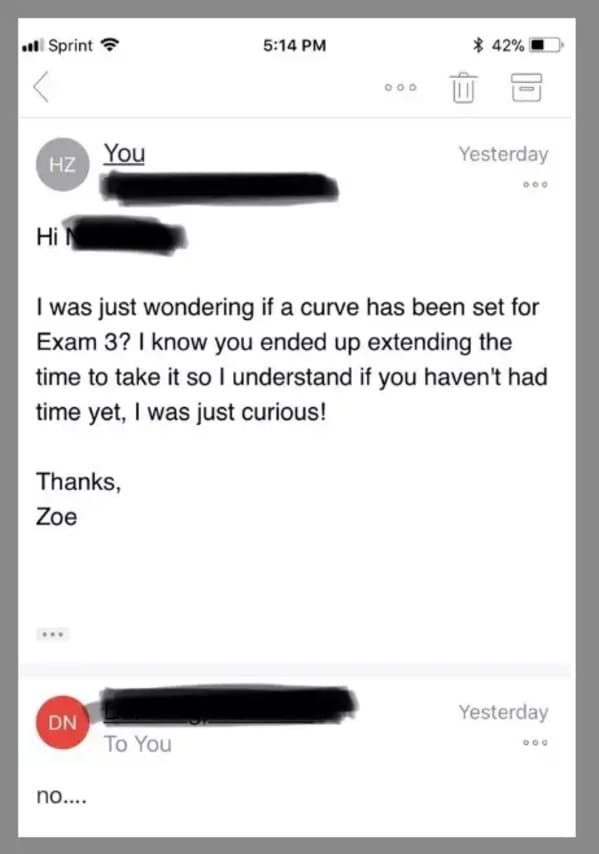 6.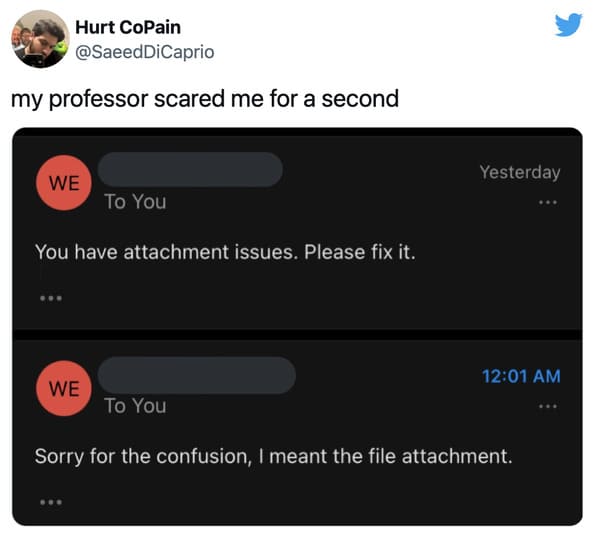 7.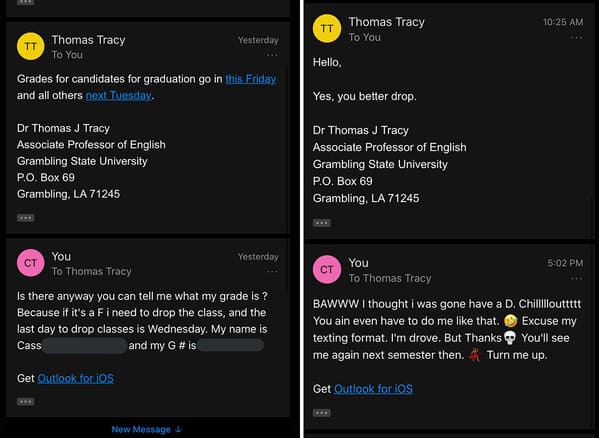 8.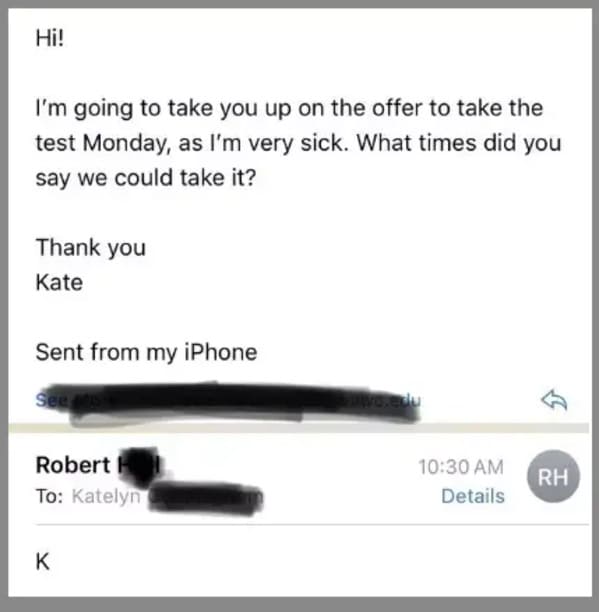 9.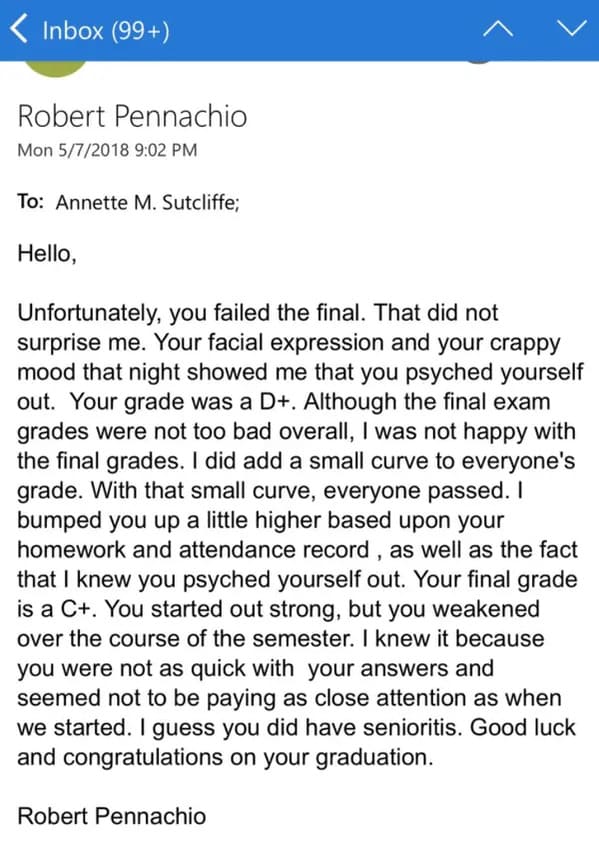 10.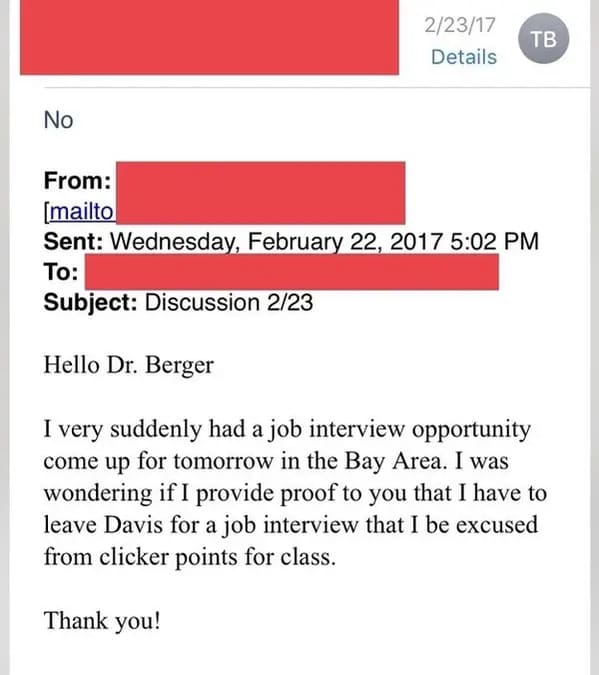 11.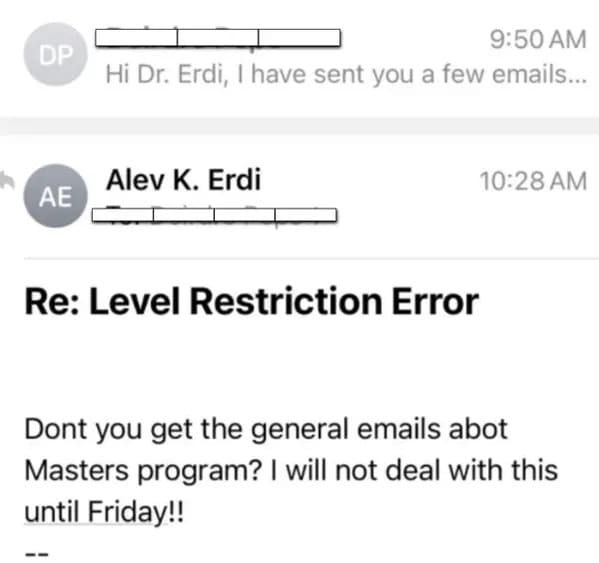 12.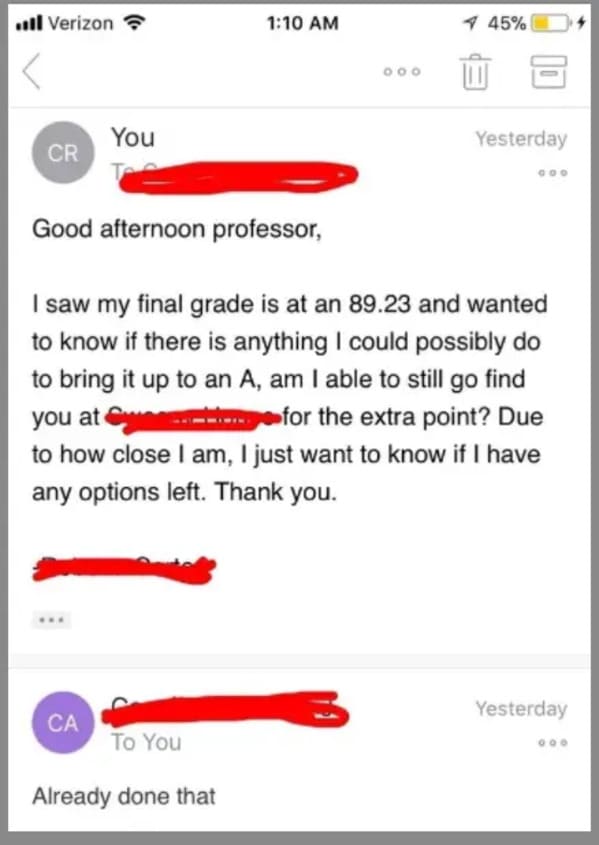 13.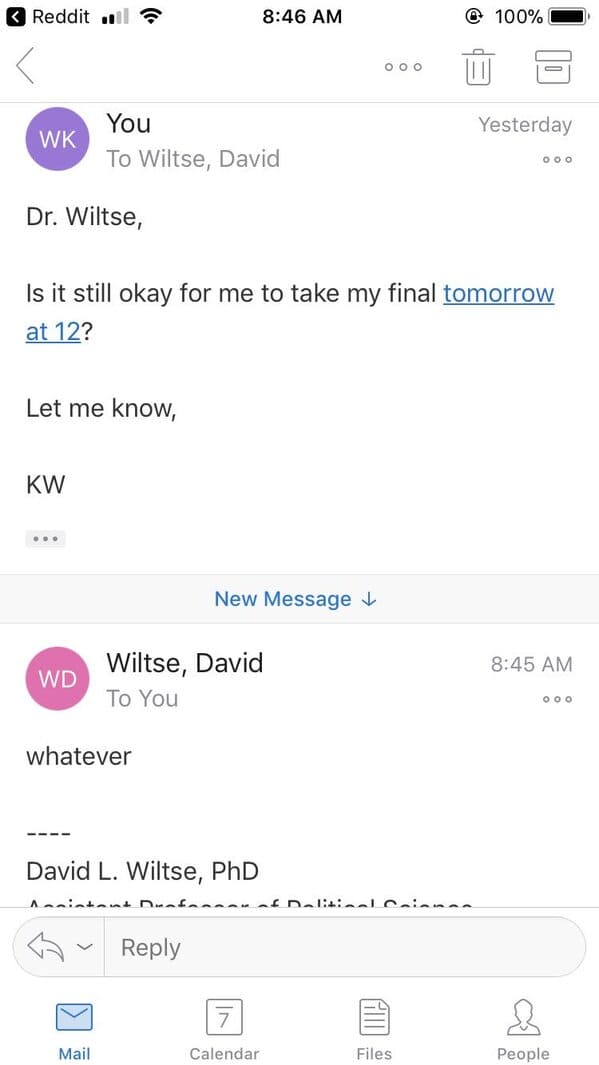 14.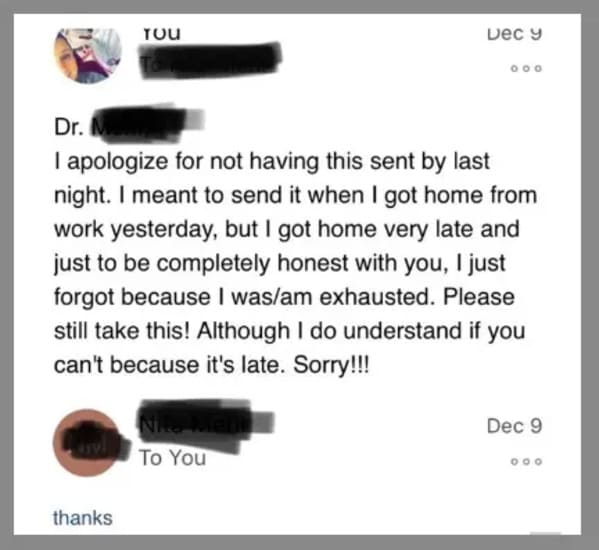 15.
16.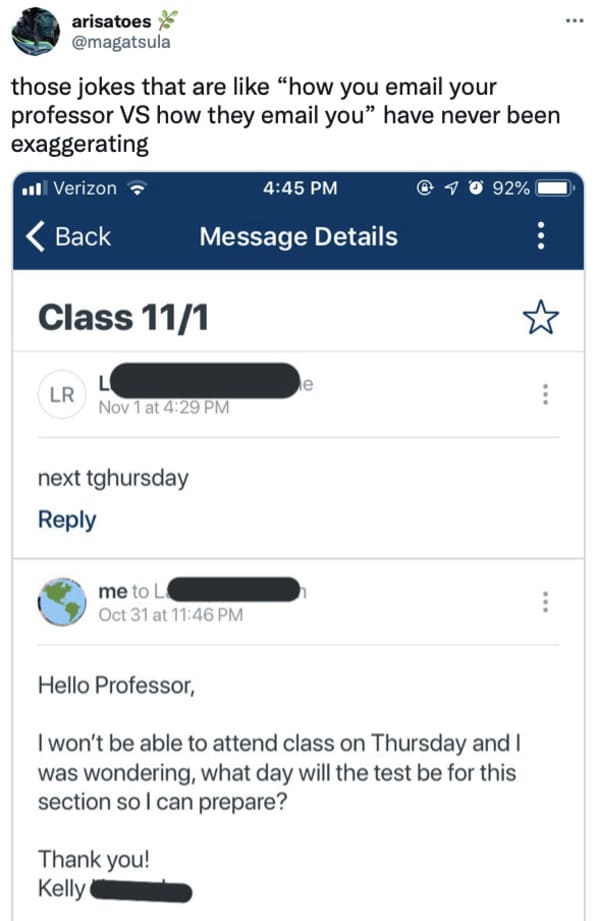 17.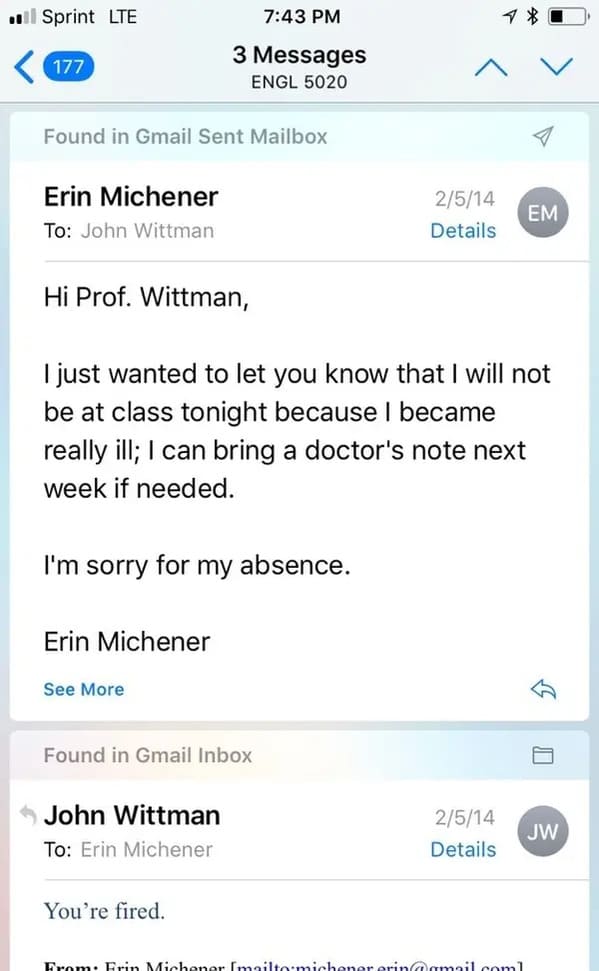 18.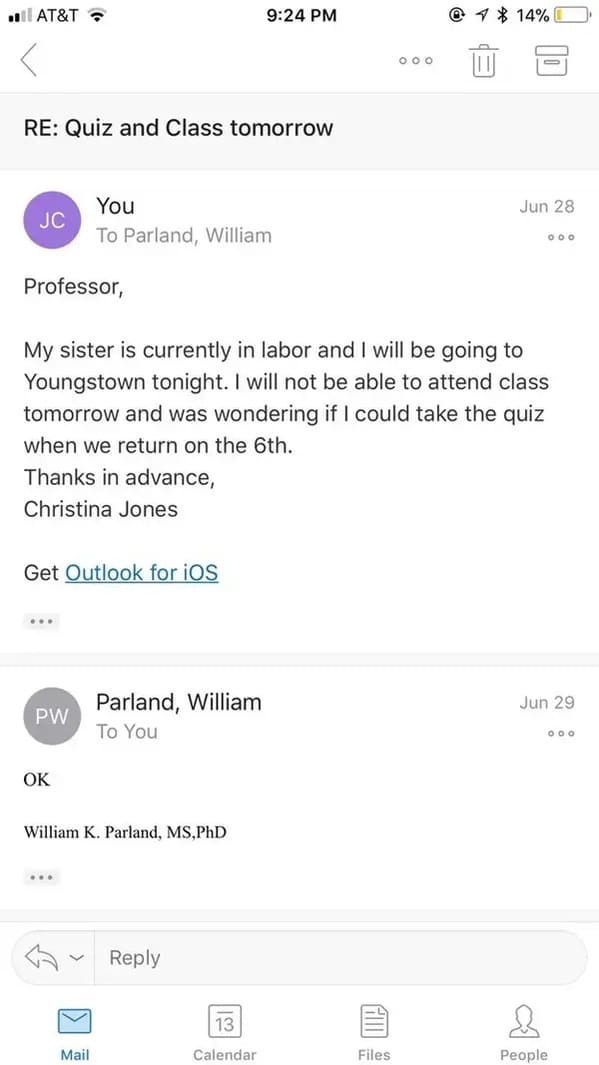 19. And here's a great story to end on.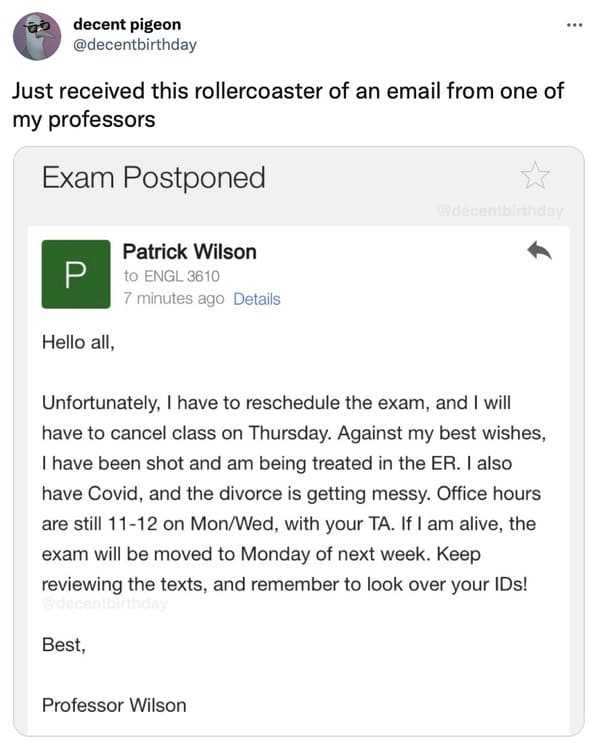 ---
More Back To School Specials: